• Lorraine Nicholson is an American actress, writer and director.
• She is the daughter of famous Hollywood actors Jack Nicholson and Rebecca Broussard.
• She graduated from Brown University with a Bachelor's Degree in Literary Arts.
• She transitioned from being a child actor to playing more mature roles, and her breakthrough was in 2011 with the biographical movie "Soul Surfer".
• She is also a writer and director, having written and directed the films "The Instant Message", "This Magic Moment" and "Life Boat".
• Her net worth is estimated to be over $2 million.
Lorraine Nicholson is an American actress, writer and director, who is perhaps best known for her role as Alana Blanchard in the biographical film, "Soul Surfer". Lorraine has been in the spotlight since her teenage years, partly because of her father's fame, but also due to her multi-faceted talent. This biography goes into detail about the famous actress; keep reading to find out all.
Early Life, Family, Educational Background
Lorraine Broussard Nicholson was born on 16 April 1990, under the zodiac sign of Aries, in Los Angeles, California USA. She is of White Caucasian ethnicity, and holds American nationality.
Her parents, Rebecca Broussard and Jack Nicholson, were famous Hollywood actors, and she was named after her aunt, her father's sister, Lorraine.
Lorraine's younger brother Raymoind 'Ray' Nicholson was born on 20 February 1992. They were raised in a blended family, with their older half-siblings, Honey Hollman, Jennifer Nicholson, and Caleb Goddard. When Lorraine was four years old and her brother two, their famous parents separated. However, they continued to co-parent until their children became adults. At the Golden Globe Awards ceremony of 2007, Lorraine served as Miss Golden Globe.
Not much is known of Lorraine's early educational background, but she matriculated from Brentwood School, California in 2008. Subsequently, she enrolled into Brown University, Rhode Island, and graduated three years later with a Bachelor's Degree in Literary Arts.
Career
In 2003, Lorraine Nicholson made her on-screen debut at the age of 13, as a minor character in "Something's Gotta Give", an American romantic comedy which her father also starred in. Then in 2004, she played the role of Princess Lorraine in "The Princess Diaries 2: Royal Engagement", the sequel to "The Princess Diaries" (2001), cast alongside famous actors including Anne Hathaway, Julie Andrews, and Hector Elizondo, in the film directed by Garry Marshall.
In 2006, Lorraine played 14-year old Samantha in "Click", a comedy film centered on the life of an architect Michael Newman (played by Adam Sandler), who neglects his family, when he comes in contact with a magical remote that helps him alter reality.
She acted opposite Kate Beckinsale, Christopher Walken, and Jonah Hill. In 2010's "World's Greatest Dad", Lorraine portrayed Heather Johnson in the black-focused comedy, written and directed by Bobcat Goldthwait.
Lorraine eventually transitioned from being a child actor to playing more mature roles on screen, and got her breakthrough in 2011, as she landed a major role in "Soul Surfer" as Alana Blanchard, best friend of Bethany Hamilton. She starred in the biographical movie opposite AnnaSophia Robb, Kevin Sorbo and Carrie Underwood. She has starred in other movies such as "The Cottage" (2012), "Hacker" (2015), "Endings, Inc." (2015), and "Room 105" (2016), but since the latter, Lorraine hasn't been seen in a TV/movie role.
She's also been a voice actor in the movies, voicing Katie in the animated science fiction "Fly Me to the Moon" (2008).
Directing/Writing
Lorraine initially had plans of becoming a screenwriter and director, after majoring in Literary Arts in college, and in 2013, started to shift her focus, writing, directing, and producing the short coming-of-age film, "The Instant Message".
Subsequently, she wrote and directed the film, "This Magic Moment", and her third film, "Life Boat", premiered at the Tribeca Film Festival of 2017.
Lorraine Nicholson had a huge win in her directing career, when she was accepted into the AFI Directing Workshop for Women in 2017.
She's also directed music videos for popular artists, including K.Flay and Lil Buck. Her major inspirations are Kathryn Bigelow, Andrea Arnold, and Sofia Coppola.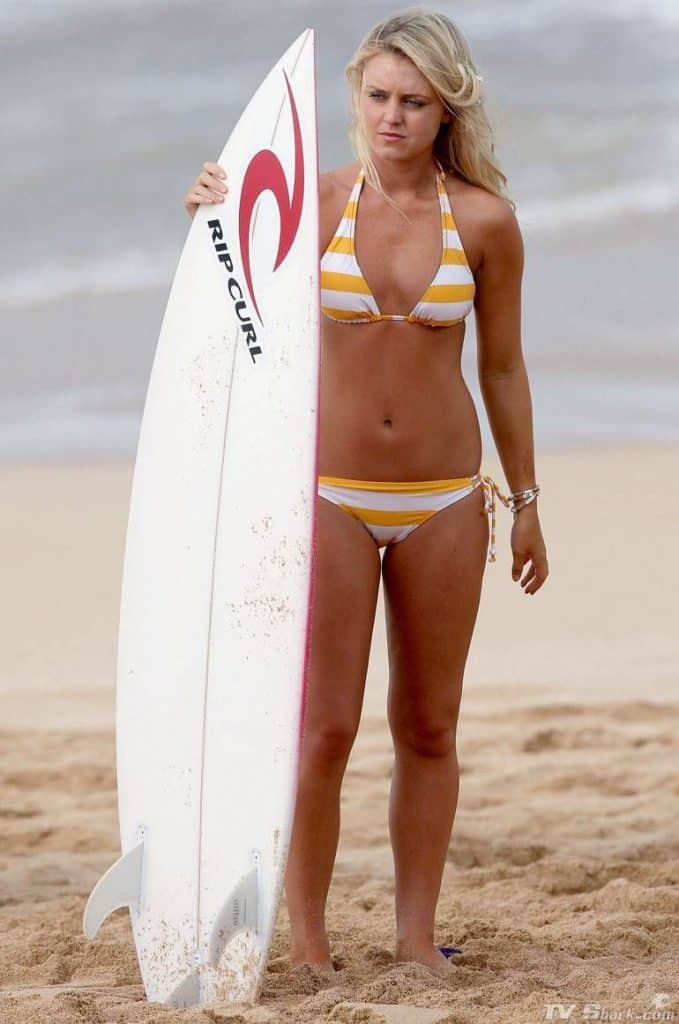 Personal Life, Relationship
Lorraine keeps details of her personal life to herself. She is yet to announce a love interest, but she may be married or dating while keeping a low profile.
Who is Jack Nicholson?
John Joseph 'Jack' Nicholson is an American actor and producer, who's worked in the entertainment industry for over 50 years. He was born on 22 April 1937 under the zodiac sign of Taurus, in Neptune City, New Jersey USA, to a teen showgirl, June Frances Nicholson. His father was never in the picture, and he grew up believing that his mother was actually his sister, until research by Time Magazine revealed the truth in 1974, years after his mother's death.
Jack joined the California Air National Guard in 1957 and remained in active service until 1962 when he was honorably discharged.
Meantime he ventured into the entertainment/showbiz industry, starting his career working under animation directors, before making his acting debut in "Tales of Wells Fargo" in May 1955.
Subsequently, he starred in many highly rated movies, such as "The Cry Baby Killer" (1958), "Easy Rider" (1969), "One Flew Over the Cuckoo's Nest" (1975), "The Shining" (1980), and "How Do You Know" (2010), among over 50 others. In his career, he's received 12 Academy Award Nominations, making him the most Academy-nominated actor in history.
Career aside, Jack Nicholson has been involved in many controversies in his time, chief of which have been his promiscuous activities. He has six children with five different women, but has only been married once, to Sandra Knight,between 1962 and 1968.
Their union yielded a daughter, Jennifer Nicholson (1963). Then, he and Susan Anspach had a child together in 1970, named Caleb Goddard.
In 1981, a daughter was born to him and Winnie Hollman who they named Honey. With Rebecca Broussard, he had Lorraine and Raymond. Then his last child he had with Jennine Gourin, is named Tessa Gourin.
Jack Nicholson is currently retired from acting, and now lives by himself in his Los Angeles home. Lorraine once referred to her father as a 'pretty mysterious character', in a way of highlighting his elusiveness.
Appearance, Clothing Style
Lorraine Broussard Nicholson is 5ft 7ins (1.71m) tall and weighs around 136lbs (62kgs). She has long blonde hair and blue eyes.
She hardly makes public appearances, but when she does, she's usually dressed in designer gowns that highlight her figure.
Hobbies, Favorite Things, and Interesting Facts
Lorraine Nicholson loves writing.
She prefers being outdoors.
She enjoys traveling, and hanging out with friends.
Net Worth and Salary
The 31-year old Lorraine Nicholson has an estimated net worth of over $2 million, while her father Jack's is reputedly over $400 million. The Nicholsons own property in various parts of the US, but mostly in Los Angeles, which is their home city.