• Jacob Scipio is an English actor and screenwriter, born in Islington, London, England in 199•
• He is best known for his role in the action-comedy crime movie "Bad Boys for Life".
• His parents launched his career at the age of nine months when he appeared in an episode of "Bambino Mio".
• His net worth is estimated at around $1 million, earned through his career as an actor.
• He is active on Instagram and has nearly 100,000 followers.
Who is Jacob Scipio?
Jacob Muntaz Scipio is an English actor and screenwriter, perhaps best recognized for his role in the action-comedy crime movie "Bad Boys for Life". He was born under the Zodiac sign Capricorn on 10 January 1993 in Islington, London, England, a mix of English and Guyanese ethnicity, and holds British nationality. As of April 2021, he's 28 years old.
Early life and Family
Even though his parent's names remain unknown, it is known that his father is from Guyana, while his mother comes from England. He attended St. Michael's Church of England Primary School in Highgate, and continued his education at Fortismere School in Muswell Hill. Having developed an interest in movies and production, in 2011, he enrolled at the University of Essex to study Film and Literature, graduating In 2015 with a Bachelor of Arts in Film and Literature.
Career
Jacob's parents launched his career at the age of nine months, when he appeared in an episode of "Bambino Mio". He continued starring in various TV shows and movies, and theater, appearing in Rodgers and Hammerstein's "The King and I" at the London Palladium, and in 2002 in two episodes of the British TV serial entitled "White Teeth". Aged nine, Jacob portrayed the role of young twin brothers Magid and Millat in "The Return of Magid Iqbal", and "The Temptation of Samad Iqbal". In 2006, he starred in the drama series "Holby City" as Kris Slattery, and the following year landed the recurring role of Bip in the British adaptation of the Italian original series called "Quelli dell'intervallo" under the Disney banner, followed by minor roles in "CBeebies Christmas Panto 2010: Aladdin" and "Undefeated".
In 2012 he portrayed Tyler Baine, head boy of Greenshoots Academy, in the British sitcom "Some Girls". The show ran for three seasons and received generally positive reviews, with some critics describing it as "Energetic, irreverent and real".
His next recurring role was in the BAFTA award-winning online drama called "Dixi", portraying the role of Lewis in a total of 22 episodes. In 2016 he appeared in an episode of the TV series "Dani's Castle", and the short movie "Cowboys and Angels", then in 2017 he voiced the character of Leo in "Bob the Builder: Mega Machines".  The following year he starred in various TV shows and movies, including six episodes of the TV series "Damned", and short and action movie "Hunter Killer" alongside Gerard Butler and Gary Oldman – the latter won a South African Society of Cinematographers Visible Spectrum Award for Best Feature Film Gold Certificate.
During 2019 he made appearances in several movies, including "We Die Young" and "What YouWill", followed by his role in the American war movie "The Outpost", alongside Orlando Bloom and Scott Eastwood. The movie grossed only $2 million, given that the initial plan to release it in over 500 theaters was scrapped due to the COVID pandemic.
In 2020 he landed his most famous role of the villain Armando Aretas in the blockbuster movie "Bad Boys for Life", opposite Will Smith and Martin Lawrence, the third installment in the "Bad Boys" franchise. The movie was released on 17 January 2020, made on a $90 million budget, received critical acclaim, and garnered various nominations, including Bet Award for Best movie, and two awards, People's Choice for Favorite Movie and Favorite Actor (Will Smith).
The movie was produced by Smith, Jerry Bruckheimer and Doug Belgrad. Regarding his role of Aretas, he disclosed that his inspiration was taken from Heath Ledger's Joker and Josh Brolin's Thanos, in the CS interview Jacob said: "In both of the instances of those characters, they were bad guys, but you understood why they made the choices they made and that's what made them so interesting to watch and that's why people reacted to them so well."
Given the huge success the movie has received, the fourth installment is already in the works. In an interview he said "I'd love to be involved with another Bad Boys movie. I don't have any actual news to share, because I don't know any, but for me personally, Armando can go anywhere from here. I think he's such an interesting and dynamic character and so unpredictable".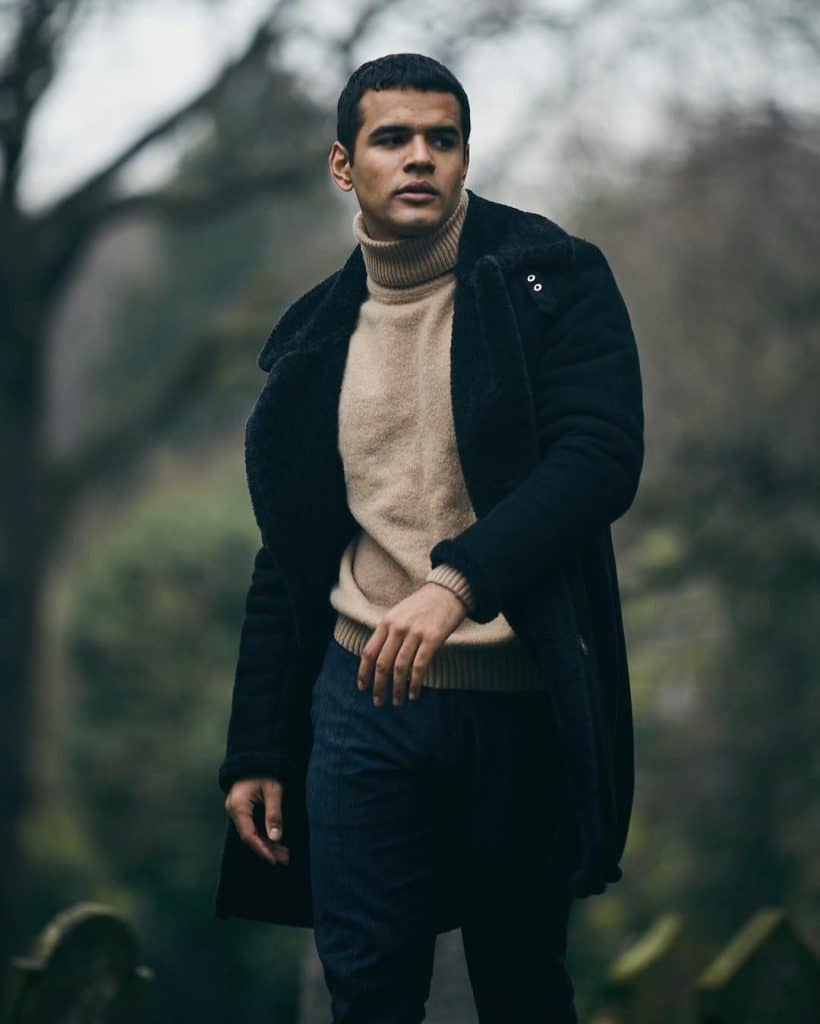 He also disclosed that working with Will Smith and Martin Lawrence was a great experience, as they danced, played some music, and fooled around on the set. Without a doubt, this role catapulted Jacob onto the international market, and earned him the title of the "Breakout Star".
His latest and upcoming projects include several movies and series. One of those is the American thriller drama "Pieces of Her", produced by Netflix in which he portrays the role of Michael Vargas. He also stars in the action-adventure called "Tom Clancy's: Without Remorse" alongside Michael B. Jordan, which will premiere on 30 April 2021 in the U.S., and "Last Looks", which is a British action thriller movie starring Charlie Hunnam and Mel Gibson.
Personal Life
When it comes to his personal life, he likes to stay under the radar. Back in 2016, it was believed that he's gay as he was rarely seen in the company of women. Additionally, these rumors were inflamed by some fans who reportedly saw Jacob being very close to a male friend in London. None of this information has been confirmed. Conversely, it's widely known that he is dating musical artist Liv Lovelle; reportedly, the duo started dating in 2019 as they began uploading photos of themselves together on their social accounts. Liv is a singer and songwriter from London, who rose to prominence with her hit song "Won't Say Too Much".
She describes her music as a combination of soulful and nearly retro vocals, inspired by iconic pop groups such as "Spice Girls" and "Sugababes".
Since they began dating, they haven't been involved in any controversy or rumor.
 Physical Stats and Hobbies
Jacob is 5ft 9ins (177cm) tall, and weighs around 160lbs (72kgs); he has brown hair and brown eyes. Jacob is very active physically, and visits the gym regularly to maintain his muscular physique.
Regarding his hobbies and interests, Jacob likes to travel and visit interesting locations in Asia and Europe- his favorite city is Venice, Italy.
During his acting career, he also modeled for various fashion brands, however, he rather thinks of it as a hobby than a real occupation.
His favorite actors are Will Smith, Tom Hanks, and Natalie Portman; his favorite movie include "Cast Away" and "Leon: The Professional"
What is his net worth?
As of 2021, his net worth is estimated at around $1 million, earned through his career as an actor. During his career, he's appeared in a variety of TV series, as well as the "Bad Boys for Life", which grossed over $450 million worldwide. Considering the popularity he has gained since starring in the movie, it's believed that his wealth will be augmented significantly.
It appears that Jacob is mostly active on Instagram, as he doesn't use Twitter or Facebook. His Instagram has nearly 100,000 followers, and he usually posts photos and videos from his movie projects, as well as the occasional photo from his vacations.