• Jake Busey is an American actor with over 120 acting credits to his name
• He is the son of renowned actor Gary Busey and is of French, German,English,Irish, and Scottish descent
• His most notable roles are in "Starship Troopers", "The Devil's Dozen","The Predator", "Shasta McNasty", "Stranger Things" and "A Boy Called Sailboat"
• Jake is in a long-term relationship with make-up artist April Hutchinson and has one daughter
• His net worth is estimated to be over $1 million
Jake Busey Bio
In the third season of the series "Stranger Things", the audience gets to know Bruce Lowe, a sexist who disrespected women and was converted into one of the Flayed. The actor who played this character is Jake Busey, who has over 120 acting credits to his name, and is perhaps still known best for his role as Dennis in the comedy series "Shasta McNasty".
To movie lovers, Jake is probably known best for his roles in "Starship Troopers", "The Devil's Dozen", and "The Predator", among many others.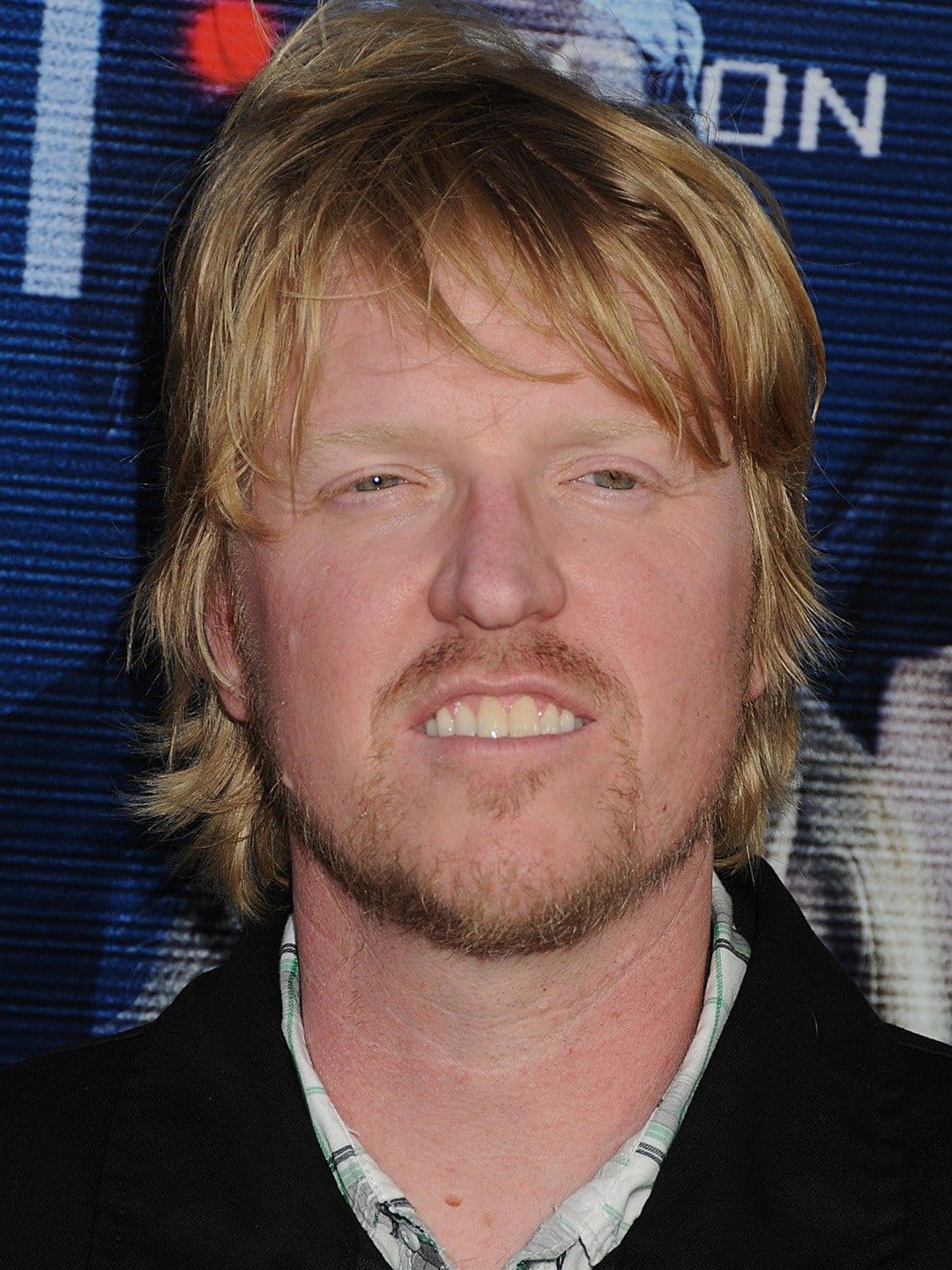 Early life, family, and education
Born William Jacob Busey on 15 June 1971, his zodiac sign is Gemini. He hails from Los Angeles, California USA, and holds American nationality, and comes from a family of very mixed French, German, English, Irish and Scottish descent.
He was raised by his parents in Malibu, California. His mother, Judy Helkenberg, was a photographer, while his father is renowned actor Gary Busey, perhaps known best for his role in "The Buddy Holly Story", which brought him a nomination for an Oscar (Best Actor).
For most of his childhood days, Jake spent time on movie sets and touring with the bands his father played with, so it isn't surprising that from an early age, he had an interest in performing and music. Jake plays drums, and for his role in "Starship Troopers," he learned to play the violin.
When it comes to his educational background, he attended a local high school, and upon matriculating in 1989, he didn't go to college but pursued his acting career.
Roles in movies
Jake began acting when he was just five years old, and made his acting debut as Henry Darin in the 1978 movie "Straight Time", starring his father Gary and Dustin Hoffman. He followed with his role as Cook Boy in "Barbarosa" in 1982, also starring his father, and Willie Nelson. Next, he voiced Teenage Tom in the 1989 movie "Hider in the House".
Jake was next cast to play Richard Halverson in the 1993 drama "Shimmer", followed by his roles in "I'll Do Anything" (1994), "The Frighteners" (1996), and "Quiet Days in Hollywood" (1997),and later that year, was seen as Ace Levy in "Starship Troopers", starring Casper Van Dien, Dina Meyer, and Denise Richards. This science-fiction action had 16 award nominations, including an Oscar nomination for Best Effects – Visual Effects, and won three.
Jake was next seen in "Home Fries" (1998) and "Held Up" (1999) followed by his role as Kyle Brenner in the 2001 comedy "Tomcats", which was his first lead role. The film told the story of a few friends who seven years before at a friend's wedding, had bet on staying single. Now, one of the two remaining bachelors loses money in a Vegas casino, and plans to marry the other guy to pay his debt or die; fortunately, he meets a lovely lady who assists him. It was nominated for the Teen Choice Award for Film – Choice Movie Your Parents Didn't Want You to See.
As mentioned, Jake has numerous acting credits to his name, and the list of his film roles is too long to list, so we've chosen some of his most notable to highlight.
The early 2000s saw him in "The First $20 Million Is Always the Hardest" (2002), "Identity" (2003), "The Rain Makers" (2005), and "Time Bomb" (2008), among many others.
Worth mentioning is Jake's role as Dan Drake in the 2012 movie "Crazy Eyes", in which he starred opposite Madeline Zima and Lukas Haas – the movie won the Mexico International Film Festival Award – Feature Film.
Another notable of Jake's roles was in the 2013 mystery horror "The Devil's Dozen", also starring Eric Roberts and Jeremy London, which although having no nominations was well-rated by the audience.
In the following years, Jake was seen in "Alongside Night" (2014), "Growing Up Smith" (2015), "Deserted" (2016), and "Area of Conflict" (2017).
Jake was cast to play Bing in the 2018 family comedy "A Boy Called Sailboat", which had eight award nominations and won five, including the Adelaide International Youth Film Festival award for Best Overall Film. It followed the story of an Hispanic family and their son Sailboat who finds a ukulele, and his dying grandmother helps him to write a song for her, which became the greatest song ever written; however, this is just the beginning of a magical story. The audience rated this movie as 'very enjoyable, funny, and entertaining'.
In the following years, Jake was seen in "Adventures of Dally & Spanky" (2019), "A Soldier's Revenge" (2020), and "Bluegrass Spirits" (2021).
Most recently, he was cast to play Willy in the 2022 movie "Pig Killer", which brought him three nominations for the Anatomy Crime and Horror Film Festival Awards for Best Actor, People's Choice Best Actor, and Best Actor: (Crime).
Bluegrass Spirits Movie Trailer

Check out the official trailer for Bluegrass Spirits, starring Jake Busey. Please SHARE, and TAG a friend who loves BOURBON!Rogelio Douglas Jr. Nellie BarnettBluegrass Spirits is a Kentucky bourbon-based drama with a paranormal twist. Bourbon. Ghosts. Spirits.

Posted by Bluegrass Spirits Movie on Monday, September 23, 2019
Roles in series
Jake made his first television series appearance portraying a Student in the 1992 TV mini-series "Cruel Doubt", followed by his guest role in an episode of the series "Rebel Highway" in 1994.
His breakthrough television role came in 1999, when he was cast to play Dennis in "Shasta McNasty", and was seen in all 22 episodes of this series which aired through 2000. His co-stars were Carmine Giovinazzo and Dale Godbold, and told the story of three friends, Dennis, Randy and Scott who form the rap/rock band called Shasta. The show had no nominations but the audience rated it 6.3/10 and most of them were very disappointed when it was revealed that the series was canceled.
In the following years, Jake had several guest roles, and worth mentioning is his recurring role as Ray Foley in the 2006 series "Sex, Love & Secrets", followed by his guest roles in "CSI: Miami" (2007), "Comanche Moon" (2008), and "The Mentalist" (2009).
Two years later, Jake was cast to voice Turk in the animated comedy series "Good Vibes". Next, from 2014 to 2016, he was seen as Aiden Tanner in 26 episodes of the fantasy crime-drama "From Dusk Till Dawn: The Series", which had seven award nominations.
In 2017, Jake appeared in "Freakish" and "Ray Donovan", followed by guest roles in "NCIS" and "Agents of S. H. I. E. L. D." in 2018.
Jake played Bishop Duvall in the series "L. A.'s Finest" in 2019, before he was cast to play Bruce in "Stranger Things" later that year. Although he was seen in just five episodes of this fantasy horror-drama, Jake left his mark, and the series had 278 award nominations and won 96, including 12 Primetime Emmys. Jake shares with the rest of the crew the 2020 Screen Actors Guild Award nomination for Outstanding Performance by an Ensemble in a Drama Series.
RT @DuskElRey: Sex Machine is at full tilt! #FromDuskTillDawn Season 3 Tuesday's at 9p on @ElReyNetwork! pic.twitter.com/sfzwMLdmzu look out!😜

— Jake Busey (@TheJakeBusey) September 15, 2016
Most recently, Jake was Rusty Filmore in an episode of the series "The Rookie: Feds" in 2022. His fans will be happy to hear that Jake has nine upcoming projects, including a role in the series "Black Zone", which is currently in development.
Love life and relationships
Since the early 2000s, Jake has been in a relationship with April Hutchinson, a make-up artist, who worked for celebrities such as Katy Perry and Nicki Minaj. In 2012, Jake and April welcomed their daughter Autumn Rosalia Busey, whose photos Jake often shares on his Instagram.
As of January 2023, Jake is in a long-term relationship, hasn't been married or engaged, and has one child.
Age, height, and net worth
Jake is 51 years old, and his trademark, aside from his blonde hair and green eyes, is his wicked smile. Jake is also well-known for his towering height of 6ft 3ins (1.91m) and his weight of approximately 200lbs (91kgs).
When it comes to his wealth, according to sources as of early 2023, his net worth has been estimated at over $1 million.