• Jason Whitlock is an American sportscaster, podcaster, and columnist.
• He was born in Indianapolis, Indiana in 1967 and attended Ball State University.
• He has worked for The Kansas City Star, ESPN, FOX, and AOL Sports.
• He hosts Blaze Media's podcast "Fearless with Jason Whitlock" and has written columns for The Sporting News, Vibe, and Playboy.
• He has a net worth of around $10 million.
Jason Whitlock is an American sportscaster, podcaster, and columnist, who's previously worked for The Kansas City Star, ESPN, FOX, and AOL Sports. He currently hosts Blaze Media's podcast "Fearless with Jason Whitlock."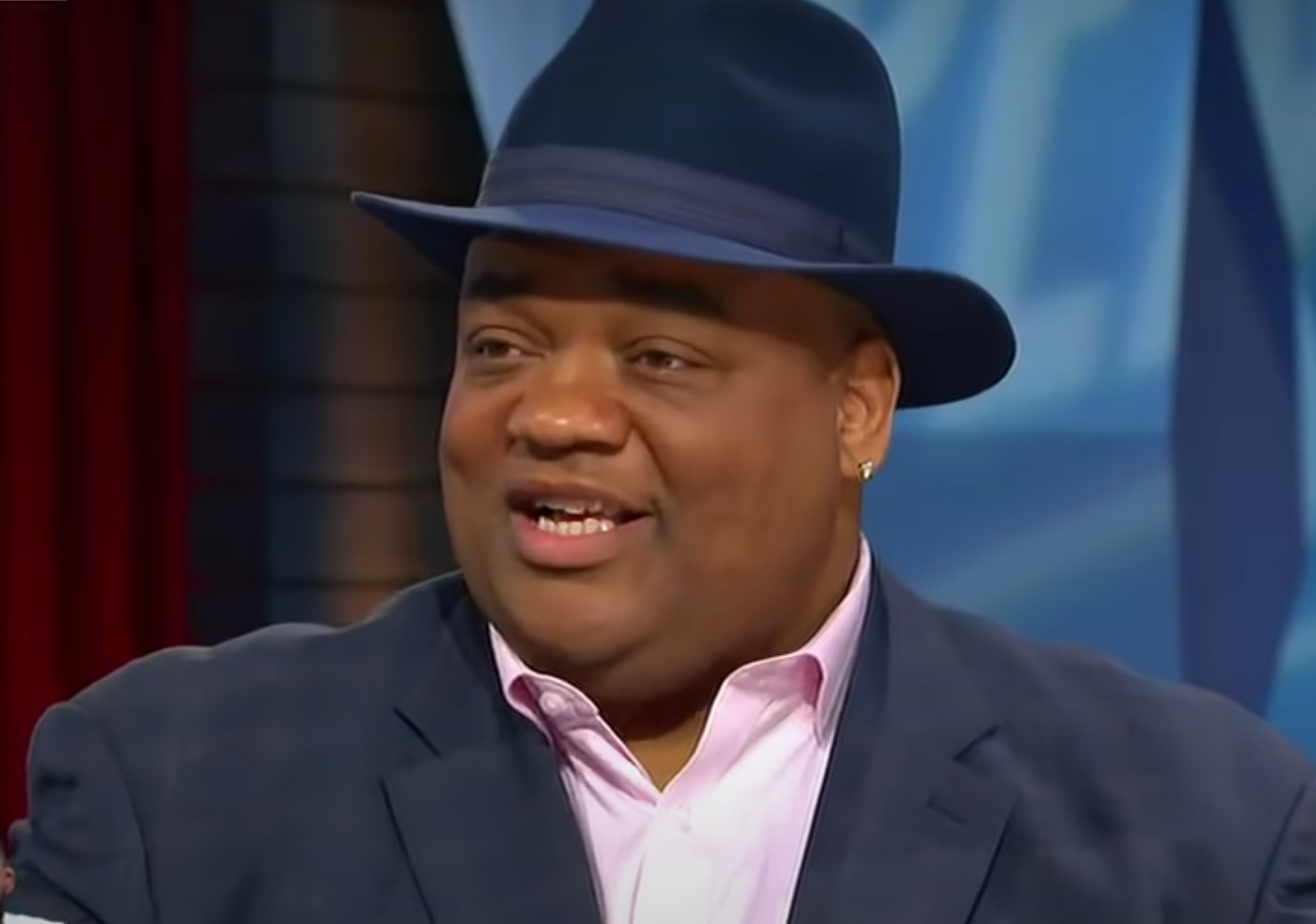 Age, Early Life, and Education Background
Jason Lee Whitlock hails from Indianapolis, Indiana, and was born under the Taurus zodiac sign on 27 April 1967, which makes him 55 years old as of 2022. He's the son of James 'Jimmy' Whitlock and his wife Joyce Whitlock, and was brought up with his brother, James Whitlock II. Whitlock has revealed that his dad was addicted to betting, and his parents parted ways when he was eight years old; his father passed in 2013.
Whitlock attended a local elementary school in Indianapolis, and later Warren Central High School, which is situated in Warren Township. He played as an offensive lineman in the school's Football team together with Jeff George. He later won a Football scholarship to Ball State University, and there continued playing as an offensive lineman. He graduated with a BA degree in Journalism from the university in 1990.
Career Beginnings: Kansas City Star
Jason began his career working part-time for the newspaper, The Herald-Times, which serves Bloomington, Indiana, later landing a full-time job as a reporter for the newspaper The Charlotte Observer for one year, before he left the company to join The Ann Arbor News, and spent the years 1992 and '93 covering news around Livingston and Washtenaw counties. In the following year, he landed a job with The Kansas City Star, but was briefly suspended in 1998 for heckling the fans of the American Football team, the Kansas City Chiefs, but continued working for the Kansas City Star until August 2010. Jason also wrote columns for Fox Sports from August 2007.
ESPN and AOL Sports
While still working for Kansas City Star, Whitlock wrote columns on Page Two of ESPN. He also guest-hosted a few shows for ESPN, such as "Pardon the Interruption" and "Jim Rome Is Burning." Moreover, he made regular appearances in the talk show "The Sports Reporters", and also served as a fill-in host for Premiere Radio Network's show, "The Jim Rome Show." He served as the editor-in-chief of the website "The Undefeated" too, but was later replaced by Leon Carter – he eventually left ESPN in October 2015.
2016 saw Whitlock returning to Fox Sports, where he co-hosted the Fox Sports 1 show, "Speak for Yourself with Cowherd and Whitlock". Colin Murray Cowherd was later replaced by the former Buffalo Bills National Football League (NFL) player and sportscaster, Marcellus Wiley in 2018, which saw the show renamed, "Speak for Yourself with Whitlock and Wiley." He left Fox in 2020, after the media firm failed to renew his contract, then ater that year, Jason partnered with the American attorney, writer, TV analyst, and radio host Clay Travis, to work at his firm, OutKick, but which he left at the beginning of 2021.
Career as a Podcaster and Other Work
In 2020, Jason began hosting the podcast "Fearless with Jason Whitlock." From Monday to Friday, he invites various guests to discuss issues relating to sports, faith, culture and comedy. Some of the guests who've contributed to his podcast include Delano Squires, T.J. Moe, Bobby Harrington and Shemeka Michelle, among others. His podcast has been produced by several personalities such as Delano Squires, Clay Travis and Royce White, among others. In October 2022, Jason defended the American singer, rapper and producer Kanye West, after he was accused of anti-semitism and praising Adolf Hitler and Nazism, claiming that he was being criticized for being a Christian.
Whitlock has written columns that have been published in The Sporting News, Vibe, and Playboy. He previously wrote a 5000-word column on the latter, questioning America's drug-war and incarceration policies.
Football is the proverbial bad guy. What I also know is that for members of the corporate media, questioning the methods and products of the pharmaceutical industry is rife with as much danger as questioning the influence of secular Jewish people in Hollywood. pic.twitter.com/N1jPgmJ8kg

— Jason Whitlock (@WhitlockJason) January 4, 2023
Achievements and Awards
On 7 March 2008, Jason was rewarded with the National Journalism Award by the Scripps Howard Foundation for his work as a sportscaster. He made history by being the first ever sportscaster to win the award, which also came with a $10,000 prize.
Social Media Platforms
Jason is active on Instagram (@realjasonwhitlock) with more than 100,000 followers. He is also active on Twitter and Facebook, with over 450,000 and 55,000 followers respectively. He uses his social media platforms to update his fans about his recent and upcoming career endeavors.
Personal Life
Whitlock is unmarried and prefers to keep his personal life away from the public's eyes. He's been spotted vacationing with different women on multiple occasions, but hasn't introduced any as his girlfriend. The sportscaster is outspoken about his view on marriage; he previously revealed that he doesn't believe in love. During an interview in 2016, Jason disclosed that he's an avid supporter of the LGBTQ community, and as a result, some speculate that he's gay, but he has not addressed these speculations.
His Views on Marriage
During a 2016 interview with Jason, Colin Cowherd gave examples of various personalities who rose to stardom and became successful after they married, and urged him to settle down and start a family. Interestingly, Whitlock replied with a befitting example of the American Football coach, Chip Kelly, who leads a successful career despite being divorced. He added that Kelly's career is successful, probably because he has all the time to himself to focus on his career. According to him, singlehood is an advantage since marriage comes with a lot of distractions, arguing that being single means one doesn't 'waste' time thinking or worrying about family-related matters.
Rumors and Controversies
Jason became the subject of controversy and criticism when he congratulated the Asian-American basketball player, Jeremy Lin of Guangzhou Loong Lions, with a racial comment on Twitter on 10 February 2012. He tweeted, 'some lucky lady in NYC is gonna feel a couple inches of pain tonight,' in the middle of the match between the L.A. Lakers and the New York Knicks. According to the Instagram sensation, Silvie Kim, Whitlock had commented to 'reinforce the insidious and insipid 'small Asian penis' stereotype,' which was very disrespectful. Jason was made to apologize by the Asian-American Journalists Association.
Whitlock also got into a Twitter fight with the former NBA star, Shaquille O'Neal, after he posted a controversial tweet about his weight loss challenge with Charles Barkley. Whitlock had written, 'Right now, Chuck would win Shirt-Off II…Shaq is opening the season out of shape, as usual.' In response, Shaq wrote 'Jason Whitlock: I tell you what, you can come here and box me anytime you want! All the muscle right here, baby, trust me.' Jason did not seem to be in the mood to fight him, and the feud ended shortly afterwards.
Height, Weight, and Physical Appearance
Jason is of Afro-American roots and has a pair of dark brown eyes and black hair. He stands 6ft 2ins (1.88m) tall, and weighs approximately 175lbs (79kgs).
Net Worth
Jason has become very famous and earned a decent net worth from his multi-faceted career. He earned an annual salary of around $2.1 million working for FOX, and his net worth is around $10 million as of 2022.