• Judah Sun Lewis is an American-Jewish actor known for his roles as Cole Johnson in "The Babysitter" series and "Demolition"
• Was home-schooled and not interested in acting until he saw Asa Butterfield in 2011's "Hugo"
• Has made two notable appearances in television shows and starred in several films, including the 2020 sequel "The Babysitter: Killer Queen"
• Enjoys baseball and photography when not working
• Has an estimated net worth of $2.7 million
Early life, family, educational background
American-Jewish actor Judah Sun Lewis is best recognized for his roles as Cole Johnson in "The Babysitter" series, and "Demolition." He was born on 22 May 2001 in the US to parents Mark and Hara Lewis who are both acting teachers – Judah was apparently home-schooled.
His parents started a drama school in their local area, where Judah spent a lot of his childhood. Although he began acting in some of their productions when he was four years old, he was not really that interested in acting. In an interview with Hollywood Reporter, he said that his parents bringing him to their drama school was more a case of not being able to find a babysitter for him, so he had to accompany them.
It was not until he was 10 years old, when he saw Asa Butterfield in the 2011 movie "Hugo," that he started to get into film. The Martin Scorsese-directed and produced film ignited Judah's passion for acting, and he recalls thinking, 'I want to do that'.
Career
Judah's first notable role was as Caleb Barlow in the 2014 Lifetime television film "Deliverance Creek", an American Civil War western film produced by Nicholas Sparks. In 2015, Judah was one of the six actors who partook in screen testing for the leading role as the new Spiderman in "Captain America: Civil War." Unfortunately, Judah wasn't selected, the part was given to British actor Tom Holland who still portrays the superhero in the MCU films.
Judah said that even though he wasn't cast as Spiderman, he was grateful for the experience because it was a great learning opportunity.
Judah was involved in two other movies in that same year – "Demolition", a comedy-drama in which he played the supporting role of Chris Moreno, and the remake of the action thriller "Point Break" starring Jake Gyllenhaal, in which he made a very brief appearance as the lead, Johnny Utah when he was young, his first significant movie role. As his audition, Judah sent in a self-recorded tape, taken on his iPhone. The director of the film loved it, and Skyped him a couple of times to discuss it and go through certain scenes before they met to film it.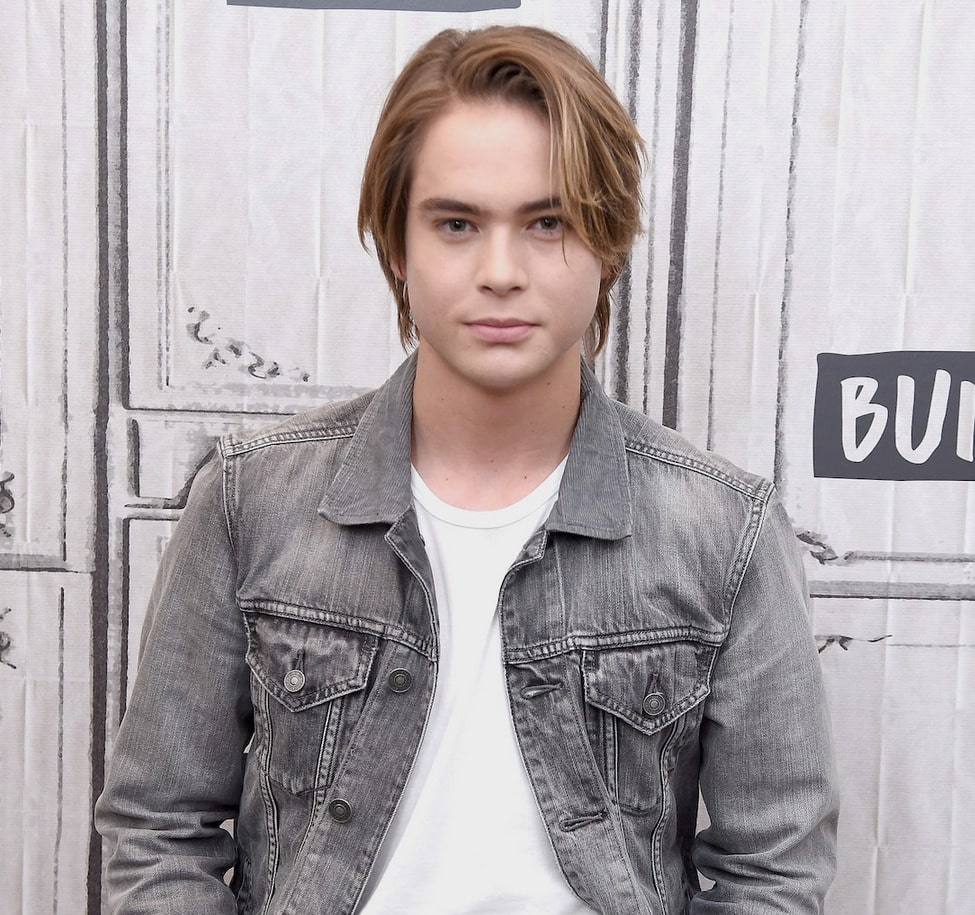 The year 2017 brought Judah his most recognized role yet, that of Cole Johnson in "The Babysitter." The film is a comedy horror that follows Cole as he tries to get away from his babysitter, Bee, who is hunting him after he witnessed Bee and her friends perform a demonic ritual. The film was positively received, being obtained by streaming service Netflix, and the sequel "The Babysitter: Killer Queen" was released in 2020 also on Netflix. In an interview, Judah mentioned how excited he was to be reunited with the other stars of the movie series.
In the same interview, he mentioned how the director allowed him to put some of his own ideas into the movie; 'McG is such an unbelievably collaborative director, and he really gave me the space to bounce ideas off him and work on different things and improv stuff, so I think there are parts of this film that are imbued with little pieces of me.'
He played the supporting role of Teddy Pierce in "The Christmas Chronicles," released in 2018 on Netflix, alongside big names such as Kurt Russel, Goldie Hawn, Kimberly Williams-Paisley, Darby Camp, Patrick Gallagher, and Serena Crouse.
When asked how it was working with Russel, Judah said that he is one of the most fantastic guys he has ever met, but the biggest thing that struck him was Russel's generosity. The same year, Judah portrayed the co-starring role of Tommy "Eats" Eaton in Canadian horror-mystery "Summer of 84."
In the following year he appeared as Connor Harper, Helen Hunt's character's son, in the psychological thriller "I See You". In addition to returning for his role as Cole Johnson in "The Babysitter: Killer Queen" in 2020, he also reprised his role as Teddy Pierce in "The Christmas Chronicles 2."
Judah has made two notable appearances in television shows – the first as Denny Metz in "CSI: Cyber" in 2015, and the second as a young Gil Harris in six episodes of "Game of Silence" in 2016.
Judah has made mention of his ambition to direct in the future. 'I'm just completely in love with film, as an art form, and I really enjoy being on the other side of the camera.'
Personal life
Judah has not revealed that he is dating anyone. In June 2020, he posted a few pictures of Skye Peters to his Instagram account, which started rumors that the two may be dating, but nothing has been confirmed, and the two may very well just be friends.
He grew up, and still lives in Los Angeles, California USA.
Hobbies, favorite things, and interesting facts
Judah would like to work with Richard Linklater. He has mentioned that "Boyhood" and "Before Sunrise," both directed by Linklater, are two of his favorite films. Judah went on to say that he thinks Linklater is a 'genius', and that from watching interactions between him and his actors, the way that he works with them 'is really fascinating.'
When Judah is not working, you will most likely find him on the field playing baseball. He says that it's one of his main focuses, followed closely by photography.
Appearance
Judah is 5ft 9ins (1.75 m) tall and weighs about 136lbs (62kgs). He has dark brownish blonde hair, and green eyes with flecks of brown when he is standing in the sunlight.
Net worth and salary
Judah's estimated net worth is $2.7 million, as of mid-2021.