• Kruzadar is an American video game streamer who is popular on Twitch and YouTube
• She was born in 1997 in Illinois and was interested in video games from an early age, playing with her father and escaping her struggles with bullying
• She has over 440,000 followers on Twitch, 13 million views on YouTube and 2 million fans on TikTok
• She is in a relationship with artist and photographer Taylor Wood and has three pet dogs
• Her hobbies include playing sports, shopping, travelling and eating Mexican and Chinese food.
Who is Kruzadar?
Kruzadar is an American video game streamer, who has earned fame through her Twitch streams of various online games, including "World of Warcraft", "The Witcher 3", and Counter-Strike: Global Offensive", and is considered the pioneer of female streamers. She is also popular on YouTube, with over 360,000 subscribers on her official channel.
Real Name, Age, Childhood, Parents, Education
Kruzadar's real name is Maddison, but she hasn't revealed her surname.
Couldn't decide on a hair color, so let Twitch chat have a goal to vote between the 3 colors I had in mind. Dark red was the winner and I'm ABOUT it 🔥 pic.twitter.com/2kKkDLyPH4

— Madi / Kruz (@Kruzadar) May 27, 2021
She was born on 15 December 1997, in Illinois USA, and has a sister but hasn't talked much about her, nor shared the names of her parents. From an early age, Kruzadar was interested in video games, as her father got her into the gaming world. She first got her hands on the NES console, and started playing Super Mario Bros. Once she was four years old she got her first PC, and by watching her father play such games as "Doom", "EverQuest", and "Asheron's Call", among others, became deeply interested in the particular genre.
As she got older, Kruzadar started playing games with and against her dad, especially the "Quake III: Team Arena". She has said that their in-game fights were brutal, with no holds barred.She used video games as an escape from her daily problems, as she was bullied at school and it was quite hard for her to make friends. She was also active in several sports during high school, another outlet to prove herself, but then in 2015 when she was a high school senior, she decided to focus full time on video games, and try and make a career out of it.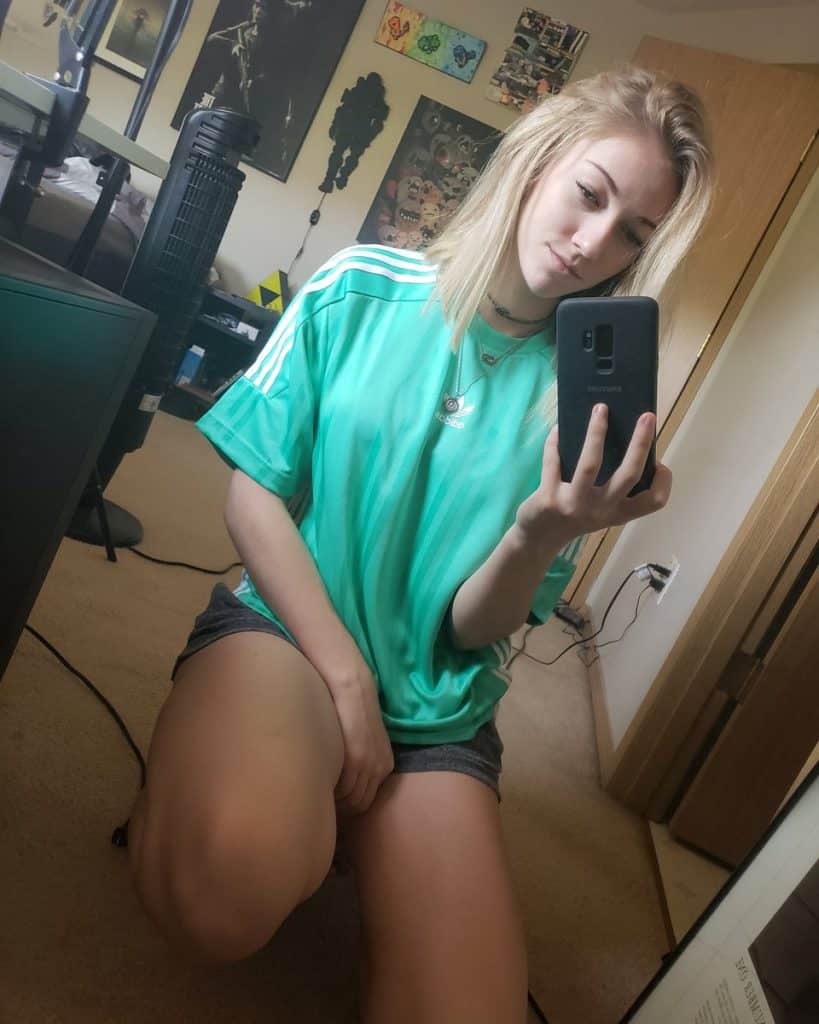 Following her matriculation, Kruzadar enrolled at a community college and obtained her associate's degree, but hasn't shared in which field she studied.
Career Beginnings
She started her YouTube channel in 2014, and in 2015 uploaded her first video, which featured fun situations from "CS: GO – Silver Situations". After the first video on YouTube, Kruzadar began posting videos on Twitch and doing streams rather often, building her career and pushing her forward, gradually becoming more popular with every new stream, with both the male and female streaming community.
Rise to Prominence
She started playing various games, offering her fans different content each week, from the high profile games to those that are less known. Nevertheless, all this helped her career, and the number of her followers reached a new high – she currently has over 440,000 on her Twitch channel, on which you can see her streaming numerous games, including "Assassin's Creed Valhalla", "Call of Duty: Warzone", "Subnautica: Below Zero", in addition to standard ones that celebrated her as a video game streamer.
She has also built-up her YouTube fan base and currently has more than 13 million views on her YouTube channel. Some of her most popular videos include "We played a drinking game during Call of Duty and got DRUNK", which currently has more than 580,000 views, then "Try not to LAUGH Challenge" with 345,000 views, and many others.
TikTok Popularity
Since TikTok gained in popularity, Kruzadar started her own account, and it turned out to be a smart move, as once she got her account up and running and began posting short skits, her popularity soared through the roof.
She now has more than two million fans on TikTok and the number is constantly rising. She has focused on sharing funny moments from her streams, which has only brought her fame.
Personal Life, Dating, Boyfriend, Single?
Kruzadar rarely speaks about her personal life, though it's known that she's in a relationship with artist and photographer Taylor Wood. They haven't shared details of their romance, such as when they started dating, though she often shares pictures of the happy couple on social media.
Kruzadar Net Worth, YouTube, and Twitch Earnings
As of mid- 2021, Kruzadar's net worth has been estimated to be around $2 million, earned through her successful career as an online video gamer and streamer; she reputedly earns around $160,000 a year from her YouTube and Twitch content. Furthermore, her wealth is boosted by the merchandise she sells, such as t-shirts and hoodies.
Appearance and Vital Statistics
This beautiful streamer has blonde hair and piercing blue eyes. She stands at a height of 5ft 5ins (1.65m), while she weighs approximately 110lbs (50kgs), and her vital statistics are 34-26-36, shoe size 6.
Hobbies and Interests
In addition to video games, Kruzadar has several other interests, including various outdoor activities playing sports.
She's an animal lover and has three pet dogs, sharing pictures of them on her Instagram profile.
Although she struggled to make friends when she was in high school, she has since overcome the problem and now has a hostof friends with whom she hangs out often, and travels whenever she has free time.
She enjoys wearing light clothing such as sweatpants and sneakers – shopping is her favorite activity.
She likes Mexican and Chinese Food.