-• Micarah Tewers is an American YouTuber and social media star.
-• She was born in Ohio and raised in a deeply religious Christian family.
-• She is best known for her YouTube channel, which has close to 1.7 million subscribers and over 110 million views of all her videos combined.
-• She is engaged to Joey, whom she has known since she was 5 years old.
-• As of June 2021, her net worth has been estimated at over $300,000.
Micarah Tewers Wiki Bio
Micarah Nicole Tewers was born in Ohio, USA on 19 May 1995 – her zodiac sign is Taurus, and she holds American nationality. She's a YouTuber and a social media star, who's probably known best for her YouTube channel, which she launched on 16 January 2010. It's today subscribed to by close to 1.7 million people, and numbers over 110 million views of all her videos combined. These most often feature her making clothes of various materials, while some depict her everyday life.
Early life and education
Micarah was raised in Ohio alongside her brothers Micah and Landon and sister Shaylyn, by their parents about whom nothing's known, as Micarah respects their privacy.
She was raised in a deeply religious Christian family, and was homeschooled, mostly because her parents didn't trust the public educational system. Micarah thus spent the majority of her time at home, where she also loved to play with her Barbie dolls; this was also why she became interested in making things, and became quite good at it at a very early age.
During her teenage years, she enjoyed spending her free time outdoors, cycling and playing tennis with her friends. Although she hasn't spoken much about her education, it's believed that she completed her GED test in 2013, and then didn't enroll at a college.
Her most popular YouTube videos
Micarah has mostly become popular thanks to her being able to turn seemingly useless items into beautiful clothes. We're going to mention three of her most popular YouTube videos, which have helped her attract many new subscribers.
Micarah's #1 video "I MADE ARIANA GRANDE'S GRAMMYS DRESS" has been watched more than 10 million times since 4 March 2020, and features Micarah as she's making the same dress which the American singer and actress Ariana Grande wore at the Grammys, but with only $40.
Her second most popular video "I DIY'd My Vacation Wardrobe" has been viewed over 5.5 million times since 17 January 2019, and features Micarah making all the clothes she's going to wear during her cruise.
Her third most watched video "I Made Kylie's Christmas Dress for $20!" has been seen more than 5.3 million times, and shows Micarah as she's making the American model Kylie Jenner's Christmas dress, but for only $20.
Micarah's highly active on Instagram, and has amassed over 300,000 followers, while she's uploaded more than 330 pictures, most of which have been taken during her everyday life. She also occasionally features her friends and mother in the pictures.
She launched her Twitter account in April 2013, and it's today followed by close to 14,000 people, while Micarah has tweeted around 750 times. She today tends to tweet at least once a month. She's also active on Facebook, and has amassed over 400 followers.
Micarah's quite popular on TikTok, having attracted more than 120,000 followers, and accumulated over 820,000 likes of all her videos combined. These mostly feature the clothes which she's made, as well as tutorials on how to make them.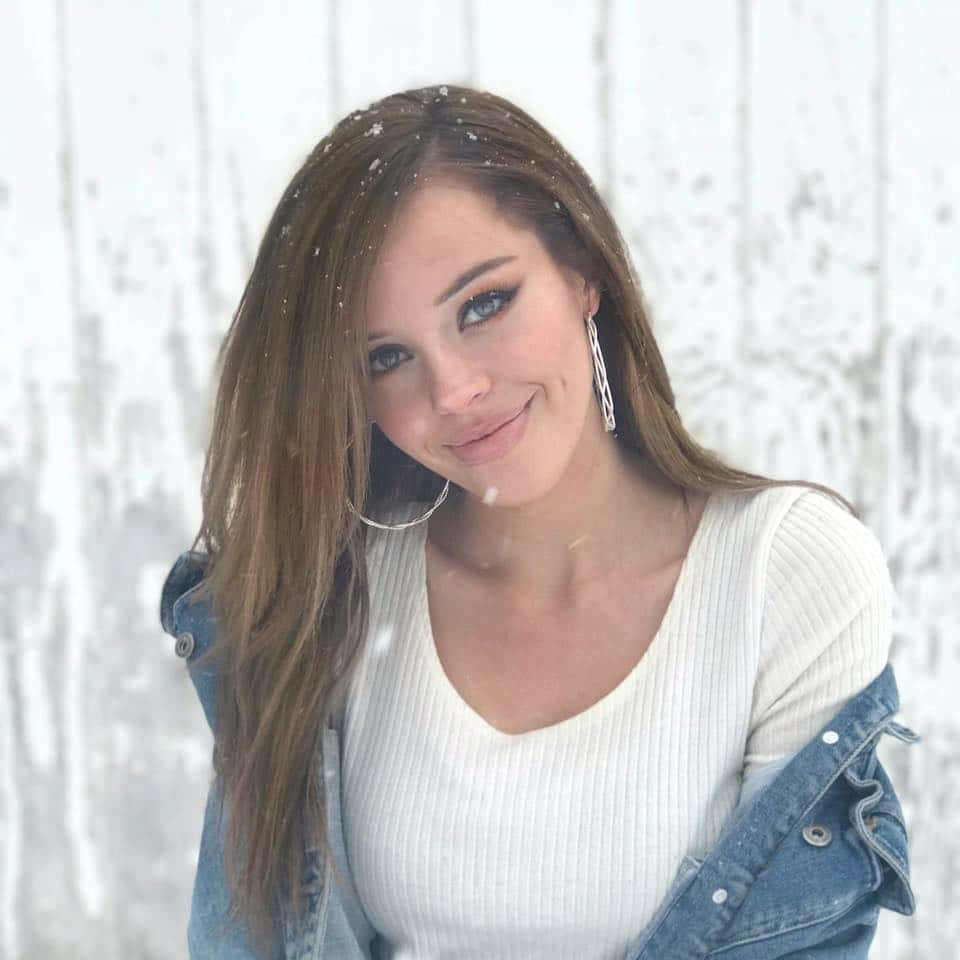 Love life and boyfriend
Micarah's more or less secretive when it comes to her love life, but has still allowed her fans to have a glimpse into it.
On 19 March 2021, she revealed that she was engaged to a man known only as Joey. According to the picture which she has uploaded onto her Instagram account, Micarah has been in love with Joey since she was five years old. She met him at her family's church, and would run around trying to kiss him. It took 20 years for Joey to ask her out on a date, and the two today seem to be quite happy together. The date of their wedding hasn't been set, or the two simply prefer not to talk about it.
Micarah hasn't spoken of any other men whom she has perhaps been with, and as of June 2021, she's engaged to Joey, hasn't married and doesn't have children.
Hobbies and interesting facts
Micarah spends the majority of her time creating videos to be uploaded onto her YouTube channel, but she still finds time for the other activities she enjoys taking part in, such as going swimming with her friends in the summer, playing tennis, and shopping.
Her mother is her best friend, and Micarah often features her in her videos. Her mother has many business cards which she hands around, and which contain the link to Micarah's YouTube channel, telling people to subscribe to it.
Micarah has recently bought her own house, and has uploaded a video onto YouTube, to celebrate this with her fans. Micarah says that she might be travelling less now, and has even considered selling the RV.
Late at night, she likes to watch movies starring her favorite actresses, Amanda Seyfried and Angelina Jolie, such as "Letters to Juliette", "Dear John" and "Mr. and Mrs Smith".
Love for travelling
Micarah hates cold weather and loves to travel, which made her buy an RV, equipped with everything a person would need during a road trip. When the weather gets too cold for her in Ohio, Micarah jumps in her RV, and goes travelling around the US, only to return at the beginning of spring.
She documents her travels on her YouTube channel, and one of the things she has done during her travels has been to visit all the thrift stores she can find, from which buys various clothes and materials, and then makes herself new items. She has also met with some of her fans along the way, and has even made clothes for them, also documented on her YouTube channel.
Age, height and net worth
Micarah's age is 26. She has long blonde hair and dark green eyes, her height is 5ft 11ins (1.8m) and she weighs around 150lbs (68kgs).
As of June 2021, her net worth has been estimated at over $300,000.