• Kathleen Bradley is a 70-year-old African-American retired singer, retired model, and actress.
• She won the "Miss Black California" award in 1971 and was signed by Motown Records in 197•
• She is best known for her prominent role in "The Price Is Right" from 1990 to 2000.
• Her net worth is estimated at close to $8 million.
• Her physical attributes are: 5ft 9ins (175cm) light brown eyes, dark brown hair, and a curvy body.
Who is Kathleen Bradley?
Born Kathleen Joan Bradley under the sign of Capricorn on the 10th of January 1951, in Girard, Ohio USA, Kathleen Bradley is a 70-year-old African-American retired singer, retired model, and actress. She is probably best known thanks to her somewhat significant presence on the TV screen, primarily through displaying prizes in "The Price Is Right" from 1990 until 2000, and through some of the roles she's had in Hollywood. Bradley has exhibited the ability to achieve success in numerous types of careers, starting with modeling as a teenager. Her generally remunerative acting career has been ongoing since 1979.
Early life: The multi-talented child
Kathleen was the only daughter next to four brothers, all of whose identities and professions are unknown.
Happy Sunny. God is good. pic.twitter.com/aRapK8zUT0

— Kathleen Bradley (@Kathleenbradle) September 28, 2019
Her parents, whose details are also kept from the public, raised her where she was born. She apparently matriculated in 1968, then isn't thought to have gone to college afterwards.
Career: Born for the eyes
Even though not a gig in itself, Bradley's first successful venture into modeling took place in 1971, when she won the "Miss Black California" award. Throughout the 1970's she modeled here and there, but mainly performed as a singer, initially with the band called Destination. Later in the 1970's she spent time in a female singing group Black Beauty Queens, who were signed by Motown Records in 1975 under the name Love Machine, but the label eventually cancelled their contract.
The song entitled "Love Machine", originally intended for them, was later recorded by the band called Miracles.
Her first appearance on the big screen came in 1979 as The Nurse in the episode of "Good Times" entitled "Blood Will Tell". There's ;little information through the '80s, until in 1988 she decided to fully devote herself to acting, as she came out on screen in three titles in two years, the most significant as Lady in 1989's Eddie Murphy comedy crime drama "Harlem Nights".
The last 30 years in the business
The former model had her greatest gig in 1990, when she was hired for the world-famous show entitled "The Price Is Right". Thanks to her brilliance in modeling, she was selected as one of the women who showcased all of the rewards handed out on the show – a group of models more commonly known as "Barker's Beauties", after the show's controversial host Bob Barker.
She was the show's first permanent African-American model. Even though fully employed, Kathleen resumed finding roles throughout the 1990's, landing three in the decade. She first starred as Vashtii in the drama "Perfume" in 1991, after which came her appearance as Mrs Parker in Ice Cube's comedy drama entitled "Friday" in 1995, and lastly as "The Price Is Right" hostess in an episode of "Martial Law" entitled "Shanghai Express" in 1998. She spent the next two years on the said show, until being fired by Barker himself.
From 2000 to 2021, Kathleen has appeared in 10 titles, while there are two more roles that she is yet to be seen in – The Iconic in "Mad World", and The Lawyer in "I Am Black and I Am Proud". This makes for a total of 18 credited roles since 1979. Acting is now believed to be her main source of income.
Why did she get fired?
In 1995 Bob Barker fired model Holly Hallstrom for unclarified reasons. She started a lawsuit against him, alleging that she was let go due to weight gain. As written in the Los Angeles Times, Kathleen and her colleague Janice Pennington testified in Holly's favor, and after giving depositions under oath, they were both promptly fired. Janice even suffered very serious injuries while working on the show in 1998, undergoing two complicated surgeries after being struck unconscious by a camera rushing onto the stage, eventually ending up with a shoulder that stands about one inch lower than the other. She also has various permanent scars that made it impossible for her to dress provocatively.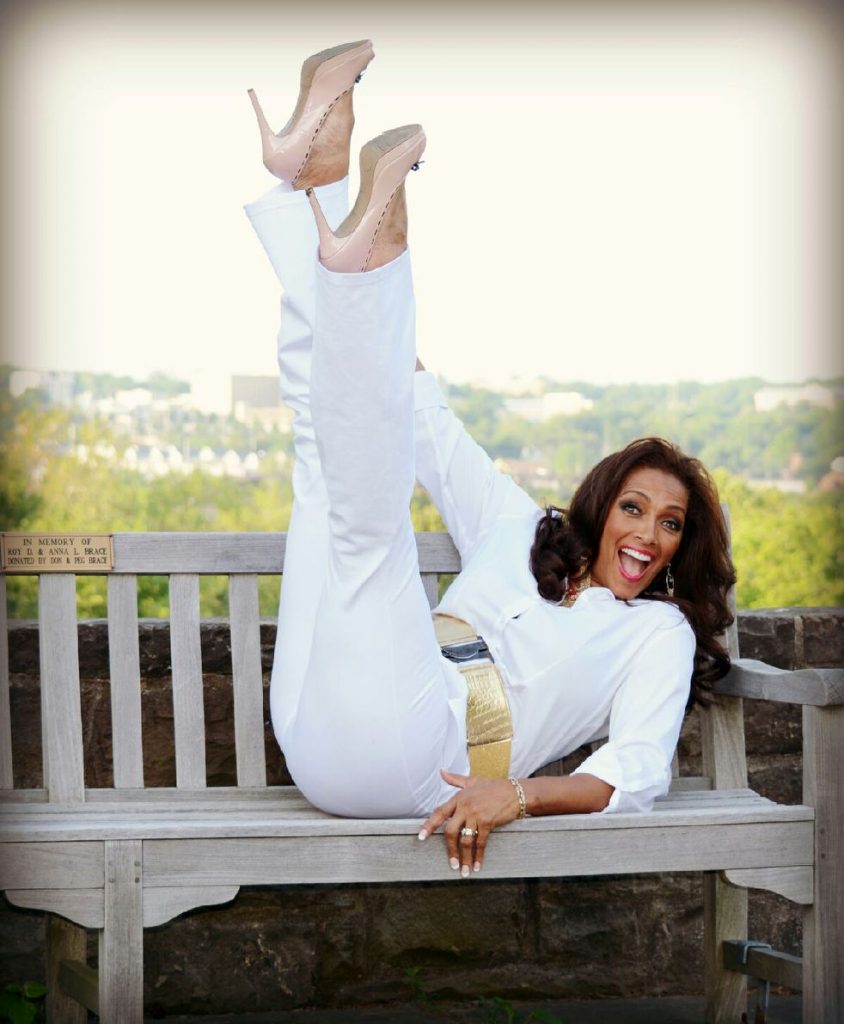 Barker seemed to have no appreciation for this effort, didn't think twice about firing Bradley and Pennington after they countered his court statements with their own.
Telling the whole truth
In 2014 Kathleen released the book entitled "The Price Is Right – Memoirs of a Barker Beauty", which detailed many injustices that she suffered on the job. As stated in an article in atlantablackstar.com, 'Black women in the entertainment industry must face the double barrel shotgun blasts of sexism and racism. Being a Black model at any level of entertainment always provides special perspective.' Being the first African-American woman to model for "The Price Is Right", Kathleen states in the book that she experienced various difficulties in uncharted territory.
She also mentioned many situations during her time on the job as a consultant on the half-hour comedy entitled "36-24-36", that aired on Showtime in 2015, which was in fact inspired by her actual story. The piece aimed at giving the viewers a deep, albeit comical look at the behind-the-scenes of Kathleen's life from 1990 to 2000. The project was executively produced by Delia Ephron, and one of the most successful African-American female producers Debra Martin Chase.
Love life: Who is her husband?
Bradley's romantic involvements have mostly been kept away from the public, but there are a few known details thanks to previous media coverage. Her first serious relationship is thought to have been with former actor and model Bill Overton.
The two dated for at least a few years prior to marrying in 1980, at which point Kathleen took his surname. They had a daughter named Cheyenne Overton on the 24th of August 1982, but divorced due to irreconcilable differences two years later. At the time of the divorce, Bradley had already been in a relationship with Terrence Redd for a year, and four years later they wed in a private ceremony on the 15th of September 1988. They had a son named Terrence Red II on the 3rd of November 1989, as well as a daughter from Redd's previous marriage to actress Bern Nadette Stanis. They are married to this day, and there have never been any controversial rumors about them in the media. They are thought to reside together at an undisclosed location in California.
What is Kathleen Bradley's net worth?
Kathleen Bradley's net worth is estimated at close to $8 million in mid-2021, earned thanks to a successful career in numerous entertainment professions, but most of all acting.
Kathleen's physical specifications
The former model's only known physical attributes are:
Height: 5ft 9ins (175cm)
Eye color: Light brown
Hair color: Dark brown
Body shape: Curvy