Who is Mutahar Anas?
Mutahar Anas, better known by his online alias SomeOrdinaryGamers or S.O.G., was born on 1 May 1994 under the zodiac sign of Taurus, in Toronto, Ontario Canada. He is a 27-year-old Indian-Canadian social media sensation, gamer, streamer, and YouTube star, best recognized for posting commentary, gaming, and technology videos on his channel, on which he's amassed over 2.6 million subscribers, while his videos have been viewed more than 560 million views.
Good morning. pic.twitter.com/k93N3evlwQ

— Mutahar (@OrdinaryGamers) May 13, 2021
How rich is he, as of now? Mutahar Anas Net Worth
As of mid-2021, Mutahar Anas' net worth is estimated at close to $1 million, acquired largely through his Internet-based career, which includes sponsored posts, stream subscriptions, donations, and collaborations with other famous social media personalities and gamers.
Early Life, Parents, Siblings, Nationality, Ethnicity, Educational Background
Mutahar Anas spent his early years in his hometown of Toronto, where he was raised by his parents.
Little is known about them except that they came from Lucknow, Uttar Pradesh, India, and that his father is a doctor; it's unknown whether he has siblings or not. He holds Canadian nationality and belongs to Asian ethnicity. After completing high school education, Mutahar enrolled in Humber College in Toronto, from which he obtained a Broadcast Television/Videography (BRTV) diploma in Cinematography and Film/Video Production in 2015. He is fluent in both Hindi and English.
https://www.instagram.com/p/CIerdOSsA1T/
Career Beginnings
With the rise of the popularity of video games and streaming services, Mutahar Anas took the opportunity to create content related to video games. So, he launched his official YouTube channel under the username 'SomeOrdinaryGamers' in March 2012, and immediately started filming gameplay commentary videos of the famous video game "The Legend of Zelda: Ocarina of Time", and posting them. His first video is entitled "Let's Play The Legend of Zelda: Ocarina of Time Episode 1 – Kokiri Village (Part 1)".
He then started playing other video games, such as "Need For Speed World", "System Shock", and "Minecraft", and make various segments, including Haunted Gaming, Cancelled Gaming, and SOG-Files. The number of his followers increased with each video, and he gained over 40,000 subscribers by the end of the year which encouraged him to press on further.
Rise to Fame
Mutahar Anas continued to film videos related to video games, but eventually decided to expand his content, and he started uploading technology videos. He came up with an idea to make video series, and then created Virus Investigation and Deep Web Browsing, both of which became highly popular.
He also focused on Creepypasta videos and commentary videos.
Apart from that, Mutahar also started raising awareness of bad things happening on social media platforms, and even launched SomeOrdinaryPodcast. Some of his most viewed YouTube videos are "WTF IS THIS VIDEO!?! – Deep Web Exploration 11", "A GRUESOME VIDEO! – Deep Web Browsing 95", and "There Is A TikTok Cat Killer Right Now…", to name a few.
Twitch Live Streams and Other Social Media Platforms
Additional to his YouTube career, in late 2013 Mutahar Anas joined the world's leading live streaming platform for gamers called Twitc, creating his account under the username 'SomeOrdinaryGamers', and started streaming.
So far, he has gained almost 100,000 followers on the platform.
Moreover, Mutahar Anas is also active across other social media platforms, through which he promotes his videos and projects. He runs his official Twitter account under the username '@OrdinaryGamers' with more than 440,000 followers, and he also runs his own Facebook page, on which he has over 17,000 fans.
Controversies
In November 2019, Mutahar Anas uploaded a video in which he raised awareness of another YouTube star, Dan Sullivan, who abused his dog.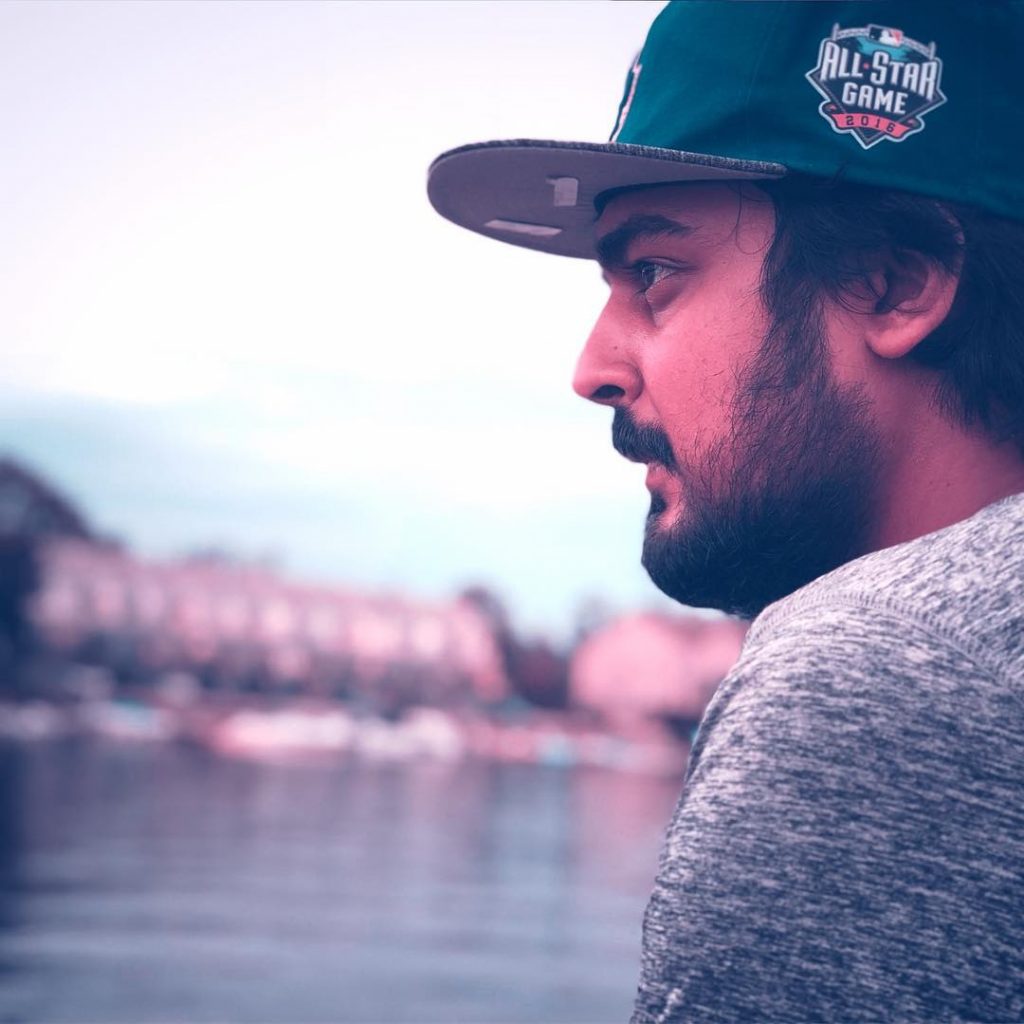 The next day, Dan deleted the video and revealed that the police showed up at his house.
In 2020, JayStation uploaded two videos, entitled "My Girlfriend Alexia Died… *Rest in Paradise*" and "SAYING GOODBYE TO MY GIRLFRIEND ALEXIA (REST IN PARADISE)", in which he claimed that his girlfriend was killed in a car accident by a drunk driver. After checking with police departments and confirming that there were no reports related to Alexa's death, Mutahar Anas shared the information on his Twitter account, and accused JayStation of faking her death to gain more subscribers.
Many other YouTubers agreed with him, and JayStation was eventually arrested. In April of the same year, Mutahar uploaded a video in which he revealed that Valorant's anti-cheat engine could be a serious privacy risk to users. It went viral and was covered by the media around the world.
Appearance and Vital Statistics
Mutahar Anas has short dark brown hair and dark brown eyes. He stands at a height of 6ft 2ins (1.88m), his weight is around 134lbs (67kgs), while his vital statistics are 42-32-38. His shoe size is 10 (US).
Personal Life and Trivia
Mutahar Anas tends to keep his private life far away from the eyes of the public. He's never been spotted with any girl, and has never shared any information related to his love life. So, it's believed that he is single at the moment, and his current residence is still in Toronto.
Mutahar suffers from recurrent isolated sleep paralysis (RISP). He is also diagnosed with obsessive-compulsive disorder (OCD).
In his spare time, Mutahar enjoys playing "Tom Clancy's Rainbow Six Siege" and "Minecraft".
He is an avid animal lover.
His favorite color is white.