• Karla Paloma Jiménez Denagustin was born in 1983 in Guerrero, Acapulco Bay, Mexico.
• She is signed to two modeling agencies, Look Models in Mexico and ID Model Management in the US.
• She is in a long-term relationship with Vin Diesel and they have three children.
• Karla is 5ft10ins tall, weighs 62 kgs and has vital stats of 33-24-3•
• Her net worth is estimated to be around $5 million.
Paloma Jiménez is a model and an actress of Mexican descent. She is best known for doing some big-time campaigns back in Mexico, while nowadays she resides in the United States, and raises her three children with her long-term boyfriend Vin Diesel.
Early life, family, educational background
Karla Paloma Jiménez Denagustin was born on 22 August 1983, in Guerrero, Acapulco Bay, Mexico. Details regarding her family, such as the names of her parents and any siblings have been kept a secret from the public. She's only ever said that she grew up in a Catholic home, and that she still practices catholicism.
Not much is known about Karla's early life except that she matriculated from a high school, and most likely didn't go to college or university, but that needs to be confirmed.
Karla had been dreaming of becoming a model ever since she was a little girl, which would come true, as her career took off in her homeland.
Career
It's not known precisely when her career took off, but presumably sometime in the late nineties. She has had a lot of luck in her modeling career, as she appeared in commercials for some of the biggest brands in the world, the most notable were her works for Coca-Cola, Pantene, and Honda.
Karla has built an international modeling career, signed by two great modeling agencies – in Mexico "Look Models", and in the US she's signed to "ID Model Management".
Karla's popularity didn't that it would slow down any time soon. In 2004 she appeared on a Mexican variety show called "Otro Rollo Con: Adal Ramones", and that tells a lot about how much she was loved by the wider audience, as the show hosted some of the greatest names in the entertainment industry at the time, and aired on Televisa in Mexico and Unison in the USA. "Otra Rollo" ran for 12 years, from 1995 up until 2007.
In 2005 Karla appeared on the cover of the Mexican edition of  "Maxim" – one of the most popular international men's magazines at the time. Around this time Karla moved to the States in hopes of expanding her career, but it was not as easy as it might have seemed, and her career slowed down a bit.
Personal life, boyfriend, husband
Not much is known about Karla's personal life, aside from the fact that she's been in a long-term relationship with one of the most popular Hollywood actors; she's been dating Vin Diesel for nearly 14 years now, and the two have three children.
Some sources state that she and Vin were introduced to each other in the early 2000s, but she didn't pay much attention to him. They officially started dating in 2007, and welcomed their first child, a daughter named Hania Riley in April 2008. Their second child, a boy named Vincent was born in May 2010, and their second daughter Pauline was born in March 2015. Pauline was named after the late Paul Walker, whom Vin was very close friends with.
Who is Vin Diesel?
Vin Diesel – real name Mark Sinclair – is one of the most popular and highest-grossing actors in Hollywood. Mark was born on 18 July 1967 in Alameda County, California USA. He has a fraternal twin whose name is Paul Vincent.
Mark has never met his biological father, but grew up with his mother Delora Sherleen Vincent, and his stepfather Irving H. Vincent in New York City. Mark has said that he is "racially ambiguous" – his mother is a Caucasian woman of English, German and Scottish descent, while his biological father is most likely a racially mixed person of color; Irving is of African-American descent. Delora was an astrologer and Irving was an acting instructor and a theatre manager. Mark made his acting debut at the age of seven in the children's play "Dinosaur Door", written by Barbara Garson.
The story of how Mark first became involved with theatre and acting is a little strange, but very endearing. Mark literally broke into the Theatre for the New City with some of his friends, but were caught by artistic director Crystal Field.
She invited them to take part in the play she was working on, and she promised not to call the police. Mark subsequently remained involved with the theatre throughout his adolescence, and after he matriculated from a local high school he enrolled at Hunter College, choosing to study creative writing, and eventually started writing scripts.
The first movie he appeared in was an uncredited role in "Awakenings" in 1990, and throughout the nineties, he slowly worked his way up to bigger roles, and working with more prominent co-stars and directors. In 1998 he played a soldier in Steven Spielberg's "Saving Private Ryan", and in 1999 he had lent his voice to the main character of the animated movie "The Iron Giant".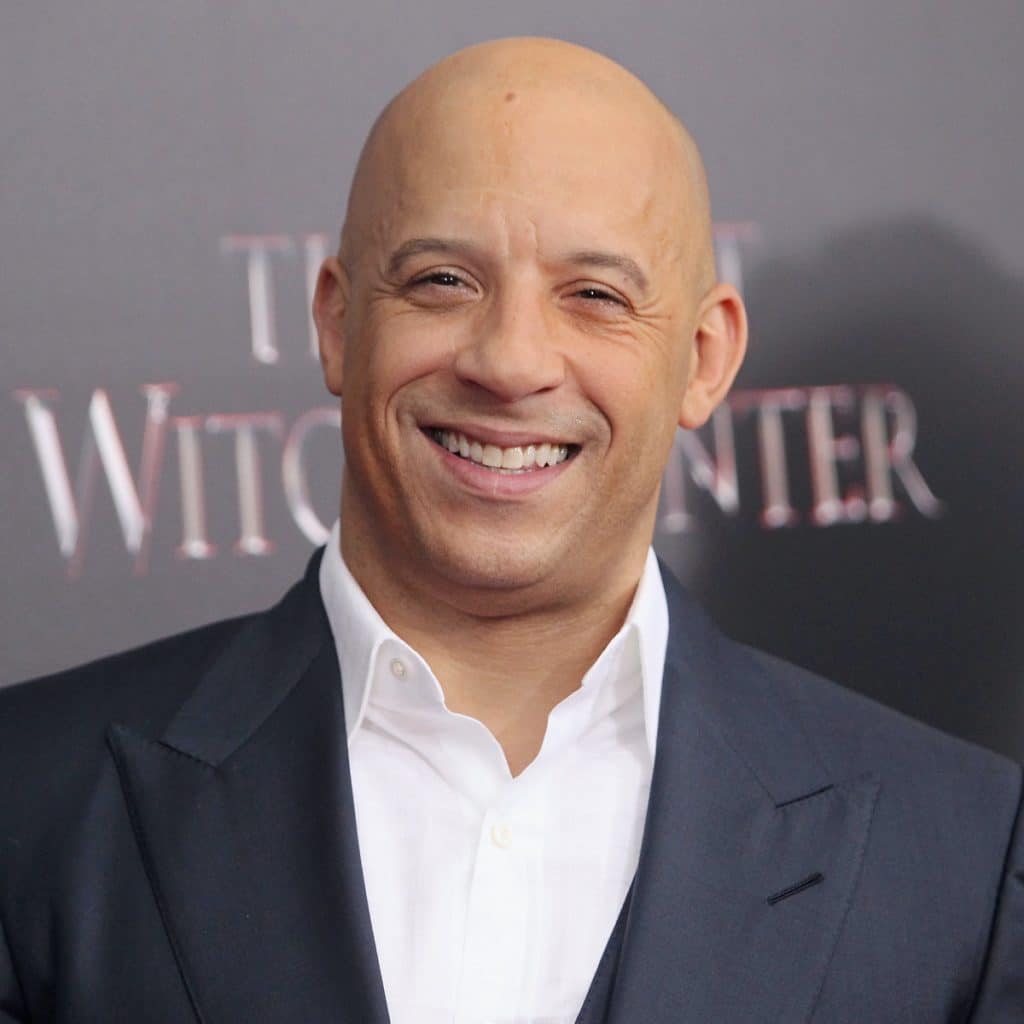 In the early 2000s his career took-off as he appeared in "Boiler Room" and "Pitch Black". He was starting to establish himself as an action hero with "The Fast and the Furious" which came out in 2001, and "XXX" released in 2002. "The Fast and the Furious" eventually turned into a franchise, and one that not only brought him a lot of money but quite literally changed his life by meeting so many new people who would become his closest friends.
In September 2020 he announced that he was launching his music career, and released a song entitled "Feel Like I Do", in collaboration with one of the world's top music producers, Kygo.
When it comes to Vin Diesel as a family man, there might be a different story going on. Even though he and Paloma have stayed together, they're still unmarried. Furthermore, there have been some speculations regarding his fidelity to Paloma. Some sources say that he had an affair in 2016, however, there is proof of his poor behavior towards female interviewers.
Vin and Paloma are still together, despite the allegations, but Paloma has had a "wake-up call", and she wants to go back to her modeling career which she's put on hold, instead choosing to be a housewife and raise children.
Hobbies, favorite things, and interesting facts
Karla is fluent in both Spanish and English.
She doesn't use housekeeping services, preferring to do all the work around the house herself.
Appearance, clothing style
Karla's physical trademarks are her long dark brown hair, her big brown eyes, and a warm smile. She is 5ft10ins (178 cm) tall, weighs around 137lbs (62 kgs), with vital statistics of 33-24-35, bra size 38D. Her shoe size is 8.5 (US).
Net worth and salary
Even though Karla has not been a working model in a long time now, she still manages to earn and keep a hefty sum of her own money. As of mid-2021, her net worth is estimated to be around $5 million; Vin's net worth is reputedly over $200 million.