• Raw Beauty Kristi was born in the USA on 31 December 1987
• She is a YouTuber, social media star and a make-up artist
• She suffered from bullying in elementary and high school due to her weight
• She has a husband, Zack, and a son
• As of May 2021, her net worth is estimated at over $300,000.
Raw Beauty Kristi Wiki Bio
Raw Beauty Kristi was born in the USA on 31 December 1987 – her zodiac sign is Capricorn, and she holds American nationality. She's a YouTuber, social media star and a make-up artist, who's probably known best for her YouTube channel, which she launched on 28 February 2013. The channel's today subscribed to by more than 1.2 million people, and numbers close to 150 million views of all her videos combined. As described by Kristi, the channel's 'a place where you can feel confident in getting HONEST Product Reviews, Makeup tutorials, Health, Life & Weight loss advice and MORE. All with a sense of humor and a bit of a potty mouth.'
I TRIED RECREATING A BAILEY SARIAN MAKEUP LOOK… https://t.co/1TEzzPD3mD via @YouTube

— RawBeautyKristi (@RawBeautyKristi) May 25, 2021
Her real name is Kristi, but she hasn't revealed her surname.
Early life and education
Kristi was raised in the US alongside her sister Katie; not a lot is known about their parents as the girls respect their privacy. However, Kristi has revealed that her mother passed away in 2004, and it seems as the two were very close.
She was bullied at both elementary and high school because she was overweight. She struggled to cope with what was going on, but eventually came to terms with her body, and felt more confident. She became interested in doing make-up while attending a local high school, and eventually her peers started asking her to do their make-up.
Kristi matriculated in 2005, and while she hasn't spoken of her further education, it's believed by many that she has obtained a college degree.
Most popular YouTube videos
Kristi's loved by her fans, and this is widely believed to be because she shares details of her real life with the public, and in a real way, without making things look better than they really are.
Here are three of her most popular videos:
Her most viewed video "TELLING MY HUSBAND I'M PREGNANT AFTER 15 YEARS INFERTILITY! + FIRST ULTRASOUND & HEARTBEAT!" has been watched close to 7.7 million times since 29 June 2020.
In the video, Kristi speaks about how she and her husband were together for 15 years, and apparently weren't able to have children, then she found out that she was pregnant. Many other women have commented on the video, writing that Kristi has given them hope.
Her second most popular video "THE TRUTH ABOUT JACLYN HILL COSMETICS LIPSTICKS…" has been viewed close to five million times since 9 June 2019. Kristi has explained that she likes Jaclyn Hill, but has been disappointed by her products.
Her third most popular video "I TRIED FOLLOWING A HUDA BEAUTY INSTAGRAM TUTORIAL.." has been seen over 4.4 million times since 10 January 2020; the title's pretty much self-explanatory, and the video doesn't have a happy ending.
Kristi's followed by more than 600,000 people on Instagram, and has uploaded over 2,000 pictures. These have mostly been taken during her everyday life, and nowadays often feature her baby boy.
She launched her Twitter account in March 2013, and it's today followed by over 250,000 people, while Kristi's following back just over 230 people. She tends to tweet a couple of times every day, and usually writes about what happens to her during the day.
Kristi also has a Facebook page, which is followed by more than 27,000 people, but on which she's not as active, and hasn't updated it since 8 February 2020.
She also has a TikTok channel which is followed by more than 25,000 people, and has amassed over 160,000 likes of all her three videos combined.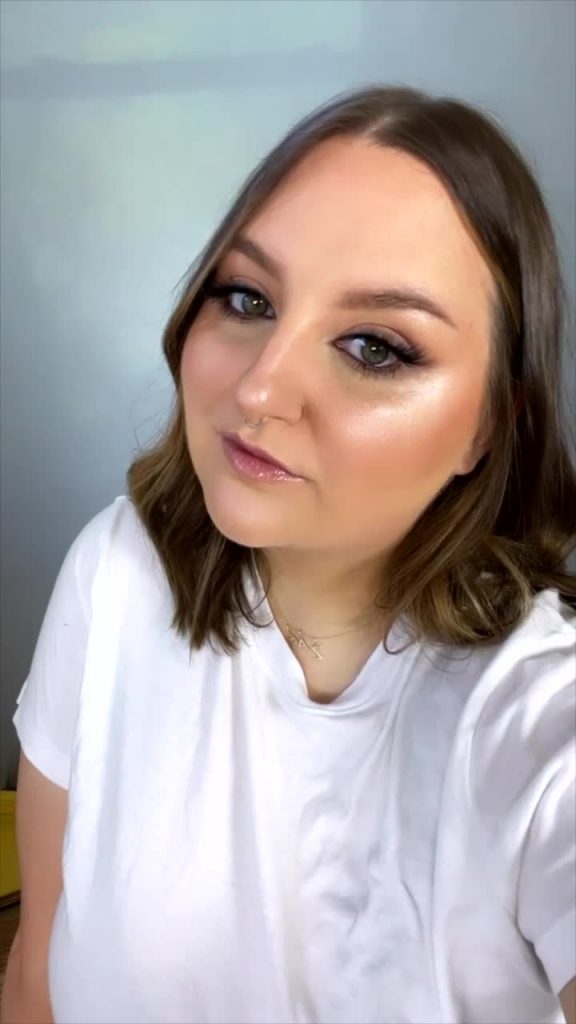 Health issues
Kristi's suffering from a condition known as trigeminal autonomic cephalgia, which causes headaches. She takes medications every day because of the condition, but still occasionally suffers from headaches which make it nearly impossible for her to perform everyday activities.
Love life and relationships
Kristi's more or less secretive when it comes to her love life, and hasn't shared many details regarding her husband Zack, as he prefers to be left out of media.
The two exchanged vows in 2005, and it's believed that they met while attending the same high school.
Zack can occasionally be seen featured in Kristi's Instagram pictures and videos, and she can also be seen in the pictures he has uploaded onto his Instagram account 'unhallowed360'. Judging by the account, Zack's a fan of the film franchise "Star Wars", and likes tattoos as he has multiple. He's as happy about being a father as Kristi's happy about being a mother, and has featured their son in many of his recently uploaded Instagram pictures.
Neither Zack nor Kristi have spoken of any other people whom they have perhaps been with, As of May 2021, Kristi's married to Zack, and they have a son together.
Hobbies and other interests
Kristi spends a lot of her time in front of her computer, editing and uploading pictures and videos, but loves spending her spare time outdoors. She can nowadays often be seen sitting in parks in Seattle, Washington State with her baby boy.
She's a huge cat-lover, and her pet cat can be seen featured in many of her Instagram pictures.
Unlike her husband, Kristi doesn't want tattoos on her body (but likes seeing them on other people). She once had five piercings, but today has only two.
She likes to travel, and has been to a couple of US states for both work and pleasure. It doesn't seem that she's travelled overseas.
In her spare time which is usually late at night, Kristi likes to watch movies starring her favorite actress Scarlett Johansson, such as "Lost in Translation", "Lucy" and "Under the Skin".
Age, height and net worth
Kristi's age is 33. She has long brown hair which she's dyed various colors including grey, blonde and black, and her eyes are brown. Kristi's height is 5ft 6ins (1.68m), and she weighs around 165lbs (75kgs).
As of May 2021, her net worth has been estimated at over $300,000.