• Ronnie 2k is an American social media personality, digital marketing director, and social media influencer of 2k sports
• He was born on 14 November 1982, of Indian descent and is 6ft 5ins (195cm) tall
• His career began with a job in law firms and working with the women's basketball team in San Diego
• His net worth is estimated at around $1.5 million
• He is a private person and does not have a wife or children
Ronnie 2k is an American social media personality, best known for being in the spotlight when it comes to 2k sports, one of the labels in the 2K company. Ronnie is the digital marketing director of 2k sports, as well as a social media influencer.
Early life, family, educational background
Ronnie 2k's real name is Ronnie Singh. He was born on 14 November 1982, somewhere in the USA. His place of birth, as well as details about his family isn't publicly known. He is of Indian descent, but might have some Caucasian ancestors as well. Ronnie grew up in the San Francisco Bay Area, and matriculated from Redwood High School, in San Francisco, California. Upon finishing high school, he enrolled at the University of San Diego.
Ever since he was a child, he's loved basketball and wanted a career in sports, but didn't know how to go about it; his favorite team was the San Francisco 49ers. He was never sure what he wanted to study at university, and frequently changed his major, but eventually graduated with a major in Economics Management science, with a minor in Law. While he was in university, basketball was still his favorite pastime, but he also became an avid gamer. His favorite games still revolved around basketball, and he soon discovered the NBA2K franchise, a product of 2k sports, and became a passionate follower.
Career
While he was still in university, Ronnie was considering going down the path of being a sports agent. Right after graduating, his first jobs being in law firms. He worked for "Morrison & Foerster", then "Fish & Richardson", where he got an opportunity to work for the women's basketball team in San Diego. At the time he had to choose between a job that paid him well but didn't like, or the job he wanted to do but wasn't getting paid for at all. He chose the latter, and from the women's basketball team got the marketing position in the San Diego Padres baseball team. Ronnie's first big move in the public eye happened here, as he was able to get Jose Conseco onto the team.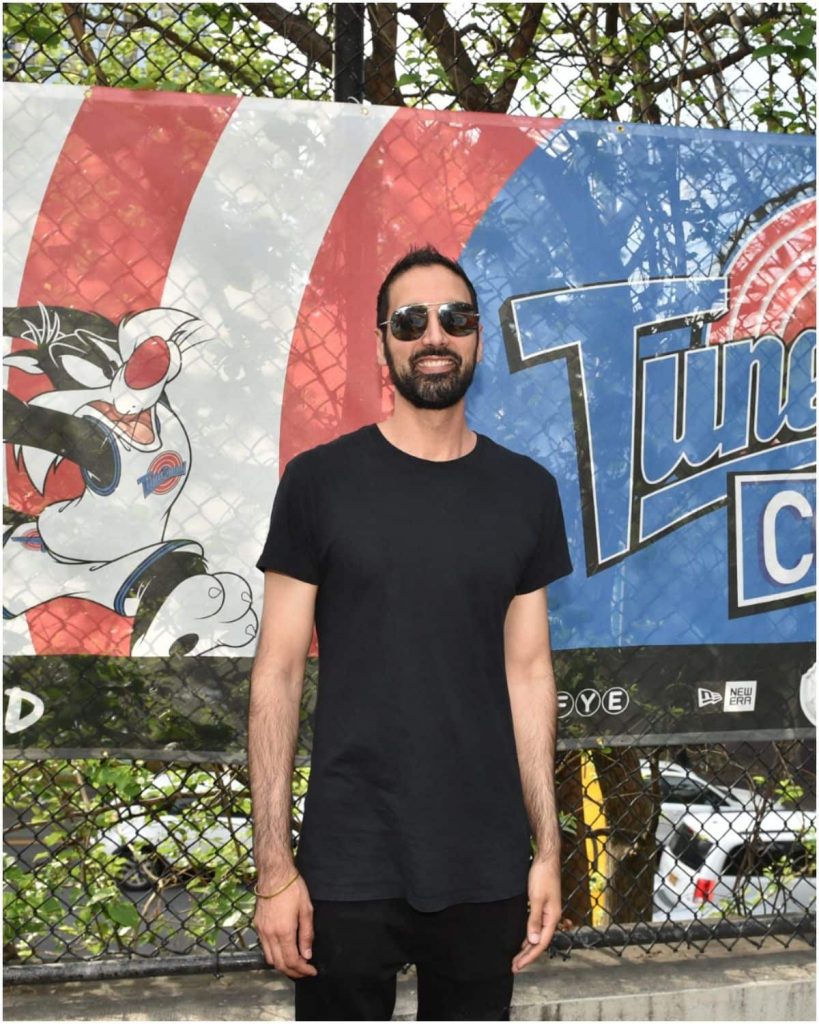 Ronnie was doing all these great things, working for the baseball team, but he was still spending a lot of time playing NBA 2K, and spent a long time on the leader board, and posting on the message board. This made him stand out to the company, and they gave him the job of running the forum. Eventually, his social media following grew enough that he had his own niche, and space to become the face of NBA 2k, in a way. He told Front Office Sports "I've always been of the mindset that if you really, really, really want to do something you can figure out a way to make money doing it.
There's a million ways to get here, but once you get here, you have to work really hard to carve out a niche and continue to pursue that passion."
Ronnie's marketing skills have been the key to making 2k as big and popular as it is today. He's been the glue that keeps the fans, the players, and the developers in together, and the franchise in the eye of the public throughout the year, not just during the season.
Social media
Ronnie's social media presence started in 2009 when he launched a Twitter account, and that is his most popular social platform on which he regularly posts news about the game and keeps in touch with fans worldwide. He's gained over 1.3 million followers.
In 2011 Ronnie created a channel on YouTube, and so far he's gained over 77 000 subscribers, and this is where he posts videos in which he either talks about NBA2K or plays it. His YouTube channel has had over a million views overall.
Ronnie also has an Instagram account, with over a million followers, on which he mainly posts pictures of himself and famous athletes, and his entrepreneurial endeavors, with different NBA 2k projects, and his sneaker line. He very rarely talks about his personal life, on his social media accounts.
Controversies
Ronnie Singh seems to be quite a controversial person, having stepped on a lot of people's toes over the years. Many fans of the game had issues with him because sometimes he's rude. He's caused a few problems himself, when he insulted DeMarcus Cousins over the 'phone, unaware that he was being recorded.
Personal life, wife, son
Ronnie is a very private person and doesn't let details from his life spill into the public eye. As far as is known, Ronnie is single, doesn't have a wife or even a girlfriend, or any children.
There is, however, a running joke on the internet, that a certain boy is Ronnie's son. The boy is active on social media, and is known under the name of N3on2k. His real name is unknown, but he's been making gaming videos on YouTube and exploiting the fact that he looks somewhat like Ronnie Singh. Ronnie seems to accept the running joke, but has made it clear several times that he does not, in fact, have children.
Ronnie's many work endeavors have led him to move a lot and spend parts of his life in different places around the USA – he's lived in Florida, in California, and in Washington DC. He currently resides in California, and owns a dog called Sophie.
Appearance, clothing style
The first thing one would notice when meeting Ronnie would be his height, which is 6ft 5ins (195cm) tall, and he has large dark brown eyes. Aside from his physical attributes, the thing that stands out about him is his style, which can be described as "street", with an emphasis on his shoes.
Net worth and salary
Ronnie Singh's main source of income comes from working for 2K. Aside from that, he has sponsorships over Instagram and YouTube. His net worth is estimated at around $1.5 million, as of mid-2021.