John Paul Tremblay:
• Canadian actor, writer, producer, and director
• Best known for role as Julian in TV series "Trailer Park Boys" (2001-2008)
• Launched a chain of pizza restaurants before acting career
• Starred in several spin-off series and films of the "Trailer Park Boys" comedy franchise
• Has an estimated net worth of $4 million
Who is John Paul Tremblay?
John Paul Tremblay is a Canadian actor, writer, producer and director, who is best known to the world as Julian in the TV series "Trailer Park Boys" (2001-2008), and in several other spin-off series and films of the popular comedy.
John Paul Tremblay Wiki: Age, Childhood, and Education
John Paul Tremblay was born on 17 May 1968 under the Taurus zodiac sign, in Halifax, Nova Scotia, Canada. He grew up in Halifax, but the family moved to Dartmouth and its suburb Cole Harbour, where he attended Cole Harbour District High School.
While in high school, he met and befriended his future co-stars Robb Wells and Mike Clattenburg.
Career Before Acting
Before John realized that acting was his true calling, he launched a chain of pizza restaurants with his future co-star Robb Wells, called J.R. Capone's, and located on Prince Edward Island. However, after his initial success as an actor, John sold his business to focus full time on his acting career.
Acting Career
Clattenburg, Robb and John all had an affinity towards the performing arts, and in 1995 the trio teamed up to write the script for the short film "Cart Boy".
The film starred John Paul, Robb Wells and Mike Smith, while Clattenburg was signed as the director. Three years later, another creation from the minds of the trio emerged – "One Last Shot". However, it was in 1998 that their first 'Trailer Park' creation was released. It was the debut feature film directed by Clattenburg, and written by Clattenburg, Tremblay, and Robb Wells. The film tells the story of two petty criminals who record their daily life in a trailer park, and was released to rave reviews.
Just two years later, "Trailer Park Boys" was made into a television series, with John portraying Julian on a regular basis, and Robb Wells assuming the role of Ricky, while other stars included Mike Smith as Bubbles, John Dunsworth as Jim Lahey, and Patrick Roach as Randy, among others. The series aired from 2001 until 2008 in the first stint, which saw John and the rest of the cast become international stars, thanks to the immense popularity of the series.
Rise to Prominence
The role of Julian turned John Paul Trembley into a star actor, and he and others wanted to use the momentum of the series to create a ton of content. In 2004, he starred in the television movie "The Trailer Park Boys Christmas Special", then in 2006, "Trailer Park Boys: The Movie" was released, while in 2008 appeared the special movie "Say Goodnight to the Bad Guys", and 2009 saw the release of the special "Trailer Park Boys: Countdown to Liquor Day". Before the new TV series kicked off, John and others worked on another TV series, "The Drunk and on Drugs Happy Funtime Hour", but which lasted for only a season.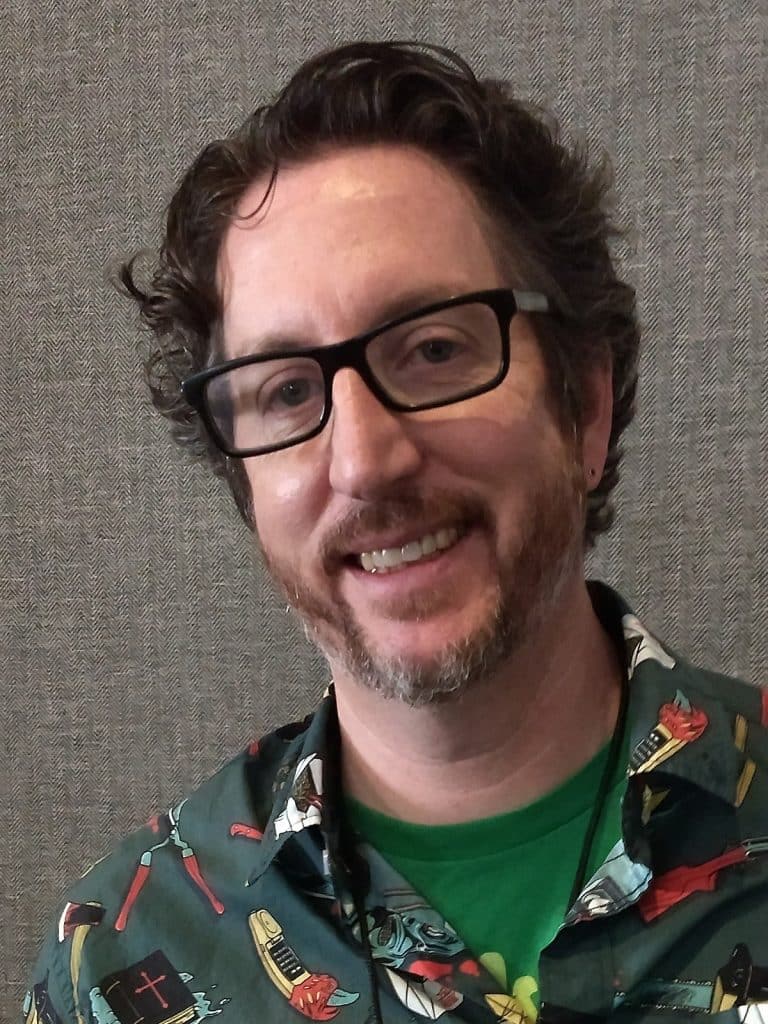 However, they continued working on the "Trailer Park" franchise, and the new film Trailer Park Boys: Don't Legalize It" came out on 18 April 2014. The same year Netflix picked up the show for its second stint, and John and others started writing new material. The new episodes of "Trailer Park Boys" premiered on 5 September 2014, and it aired for five seasons until 2018, following which "Trailer Park Boys: The Animated Series" (2019-2020) was created.
In recent years, John and others created the live comedy show "Drunk, High and Unemployed", touring the US with the show, which contributed to his popularity and the success of "Trailer Park Boys".
Other Projects
In addition to his extensive work on "Trailer Park Boys," as he isn't only an actor but also a writer and executive producer, John has found time to work on several other films and TV series. Back in 2004, he was Moe in the comedy film "A Hole in One", co-starring Michelle Williams, Tim Guinee, and Meat Loaf, and has recently portrayed several characters in the TV series "Puppetry Fucketry Improv Hour" (2020-2021).
Personal Life, Marriage, Wife, Children
When it comes to his personal life, John doesn't talk often about it, however, it's known that he is an accomplished family man. For several years he protected his wife from the media, but then revealed that he married Andrea Hurley in 2002, and since then the two have welcomed three children, Ricky, Joanne and Phoenix.
Net Worth
As of mid- 2021, John Paul Tremblay's net worth has been estimated to be around $4 million, earned through his successful multi-faceted career in the entertainment industry. He has more than 40 projects related to the "Trailer Park Boys" franchise, all of which added to his wealth.
Appearance and Vital Statistics
This prominent comedian has blue eyes and black hair. He stands at a height of 6ft 1in (1.85m), while he weighs approximately 172lbs (78kgs). His vital statistics are unknown, but he has an athletic figure.
Hobbies, Interests, and Trivia
Called JP Tremblay, he's a man of many hobbies and interests. In his free time, John enjoys watching motocross sports, and is a huge car enthusiast with his own car collection of old American muscle cars.
Furthermore, John enjoys horseback riding in his free time. He is also active in the gym and enjoys a boxing training routine every now and then, one of his favorite sports.