• Scout Taylor-Compton is an American actress born in 1989 in Long Beach, California
• She's been in more than 100 movies and TV series, and is best known for playing Laurie Strode in the 2007 horror movie "Halloween"
• She's won two of her nine award nominations, and is the founder of her podcast "Talk Scary To Me"
• She's 5ft 3ins (1.6m) tall and has an estimated net worth of over $2 million
• She's interested in oceanography, plays the drums and loves cats
Scout Taylor-Compton Wiki Bio
Scout is American actress, born as Desariee Starr Compton in Long Beach, California USA, on 21 February 1989, making her zodiac sign Pisces. She's appeared in more than 100 movies and TV series, but is perhaps still known best for playing the lead character Laurie Strode in the 2007 horror movie "Halloween", written and directed by Rob Zombie, and which also starred Malcolm McDowell and Tyler Mane. It follows Michael Myers who's escaped from a mental institution where he was locked-up for 15 years; the movie won three of its five award nominations.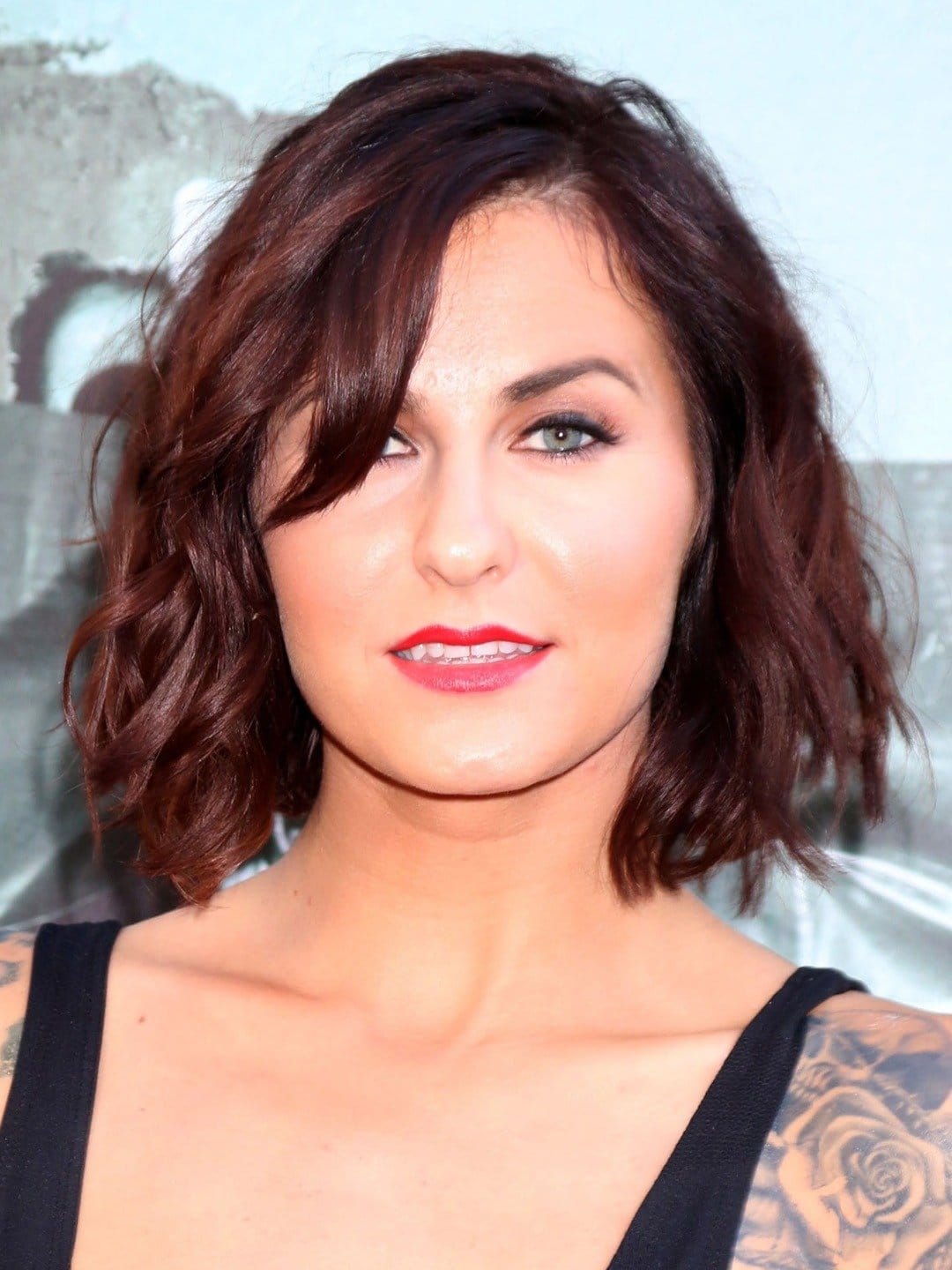 Education and early life
Scout was raised in Long Beach by her father who was a mortician, and mother who was a housewife; she hasn't shared many other details about her parents, nor has she spoken about having siblings, which is why most of Scout's fans believe her to be an only child.
She's revealed in an interview that she often visited her father at the mortuary while growing up, so she 'was raised in the whole horror genre'. She was passionate about swimming in her youth, and wanted to compete at the AAU Junior Olympics, however, she chose acting over swimming before it could happen.
Scout made her debut film appearance aged nine, portraying Anna in the 1998 short drama "Thursday Afternoon", and the same year saw her play Girl in the short drama movie "6/29". She made her debut TV series appearance in 2000, playing Young Georgia in the episode "Over the Rainbow" of the fantasy comedy "Ally McBeal".
Scout continued acting throughout her entire education, then upon matriculating in 2007, chose to focus on acting rather than to pursue a college degree.
Roles in TV series
Scout played Liz Woodman in the 2001 episode "A Walk in the Woods" of the critically acclaimed romantic drama "ER", and could then have been seen appearing in an episode of the comedy "Frasier", the drama "The Lyon's Den" and the crime drama "The Guardian".
From 2000 through 2006, she played Fairy in the hit fantasy mystery "Charmed", which Constance M. Burge created, and which starred Brian Krause, Alyssa Milano and Holly Marie Combs. It follows three sister witches as they're fighting the forces of evil, the series aired from 1998 through 2006, and won five of its 25 award nominations. The remainder of the decade saw Scout appear in an episode of the crime mystery "Without a Trace", the romantic crime drama "Standoff", and the crime mystery "Close to Home".
In 2015 and 2016, she played Erin in the popular romantic musical drama "Nashville", created by Callie Khouri, and which starred Clare Bowen, Hayden Panettiere and Charles Esten. The series follows the lives of several country music stars from Nashville, Tennessee, aired from 2012 through 2018, and won four of its 46 award nominations.
Scout's since had only a single TV series role, playing Christa in two episodes of the 2016 crime mystery "Rosewood".
Roles in movies
The year 2001 saw Scout appear in both the short drama "Chicken Night" and the short comedy "A Window That Opens". She gained recognition in 2004 playing Tiffany in the critically acclaimed romantic fantasy comedy "13 Going on 30", directed by Gary Winick, and which starred Jennifer Garner, Mark Ruffalo and Judy Greer. It follows a 13 years old girl who's made a birthday wish, which has now turned her into a 30-year-old woman; the movie was nominated for 11 awards. Scout could then have been seen appearing in the 2004 romantic family comedy "Sleepover", and in 2006 the short family drama "The Honeyfields" and the fantasy horror "Wicked Little Things".
The year 2009 saw her play Samantha in the romantic thriller "Obsessed", directed by Steve Shill, and which starred Beyonce, Idris Elba and Ali Larter. It follows a successful asset manager who's being stalked by a worker – the movie won four of its 12 award nominations.
In the first half of the 2010s, Scout portrayed supporting characters in several popular movies, including the 2013 action adventure comedy "Wet and Reckless", the 2014 science fiction horror "Flight 7500", and the 2015 thriller "Return to Sender". The year 2017 saw her play Jade in the action crime comedy "Get the Girl", written and directed by Eric England, and which starred Justin Dobies, Eliabeth Whitson and Noah Segan; it follows a wealthy man who's staged a kidnapping to win the heart of the girl whom he's in love with, but now that one of the kidnappers has been killed, he actually has to save her life.
Scout's three most recent film roles have been in the thriller "Triple Threat", the science fiction "Chariot", and the horror "Allegoria", all released in 2022.
She's been cast to appear in eight upcoming movies, including "Model House", "Captive" and "A Creature was Stirring".
Other credits
Scout was a member of the ADR loop group of four movies, including the critically acclaimed 2001 drama "I Am Sam", the 2004 romantic family comedy "The Princess Diaries 2: Royal Engagement", and the 2005 action family comedy "Sky High".
She's to voice several characters in the upcoming video game "The Texas Chainsaw Massacre".
Some of Scout's recent talk-show appearances have been in "Thanks for Coming In", "Made in Hollywood" and "Dead Talk Live".
Awards and nominations
Scout's won two of her nine award nominations: a 2007 Method Fest Award for Best Actress, for her performance in "Tomorrow Is Today", and a 2021 LA Live Film Festival Award for Best Actress, for "Blood Positive".
She was nominated for three Young Artist Awards in 2004 and 2005, for her performance in "Gilmore Girls", "The Guardian" and "Sleepover".
Love life and husband
Scout rarely speaks about her love life in public, so there's only a single man whom she's dated, that her fans knows about.
In the second half of the 2000s and the first half of the 2010s, she was in a relationship with American singer Andy Biersack, who's probably known best for being the founder and frontman of the rock 'n' roll band Black Veil Brides. The two were together for six years, and Andy dedicated the 2010 song "The Mortician's Daughter" to Scout, which was featured on the Black Veil Brides' album "We Stitch These Wounds".
Scout hasn't mentioned other men (or perhaps women) whom she's been with, she seems to be unattached as of January 2023, hasn't married and doesn't have children.
Interesting facts and hobbies
Scout's passionate about music – she plays the drums, and has written several poems and songs.
She's interested in oceanography.
Scout enjoys playing various sports with her peers, excelling in softball and volleyball.
She's a huge cat-lover, and has featured her two pet cats in some of her Instagram pictures; Scout's followed by close to 100,000 people on the social media network, and has uploaded over 3,000 pictures and videos.
She's today hosting her own podcast "Talk Scary To Me".
Scout loves to go shopping for clothes, and usually shows these off in her Instagram pictures.
Her favorite actresses are Meryl Streep and Amanda Seyfried, and some of her favorite movies are "Ricki and the Flash", "Sophie's Choice" and "The Devil Wears Prada".
Height, eyes and wealth
Scout's age is 33. She has blue eyes and long brown hair, is 5ft 3ins (1.6m) tall and weighs about 110lbs (50kgs).
Scout's net worth's been estimated at over $2 million, as of January 2023.