• Real name is Leslie Ann Fu, born in San Francisco Bay Area, California
• Graduated from University of California, Irvine with bachelor's degree in biological sciences
• Professional League of Legends player, content creator for 100 Thieves
• Has close to a million followers on Twitch, 500,000 subscribers on YouTube
• Engaged to Twitch streamer and OfflineTV manager Edison Park
Who is Fuslie?
Fuslie is an American Twitch and YouTube star, who has achieved fame by streaming and uploading gameplay videos of several popular games, including League of Legends, Fortnite, The Last of Us, among many others. Most recently, Fuslie became a content creator for the lifestyle brand and gaming organization 100 Thieves.
Fuslie Wiki: Real Name, Age, Childhood, and Education
Fuslie comes from parts of her real name – Leslie Ann Fu; of Chinese ancestry, she was born on 23 November 1992 under the Sagittarius zodiac sign, in San Francisco Bay Area, California USA.
She went to Homestead High School in Cupertino, California USA, and after matriculating, enrolled at the University of California, Irvine from which she obtained a bachelor's degree in biological sciences in 2014. She continued her education at the University of California, Los Angeles, attending briefly its graduate school for teaching, however, she dropped out as she wanted to focus on her career as a streamer.
Career Beginnings
While at university, Fuslie was introduced to the streaming industry by her roommates – she started her own Twitch channel and began playing League of Legends. Her streams became popular, and she decided to focus entirely on her newfound career.
She quickly joined the professional League of Legends team Immortals, streaming for them, and later joined the Phoenix1, which is now defunct. She continued to play the League of Legends, and slowly became more popular with fans all over the world.
Rise to Prominence
She began introducing new streams to her Twitch channel, playing various games such as GTA V, and Valorant, but she would also just chat with her fans. The number of her followers increased at a rapid pace, and she now has close to a million followers, and a number of subscribers who pay a subscription fee for exclusive content.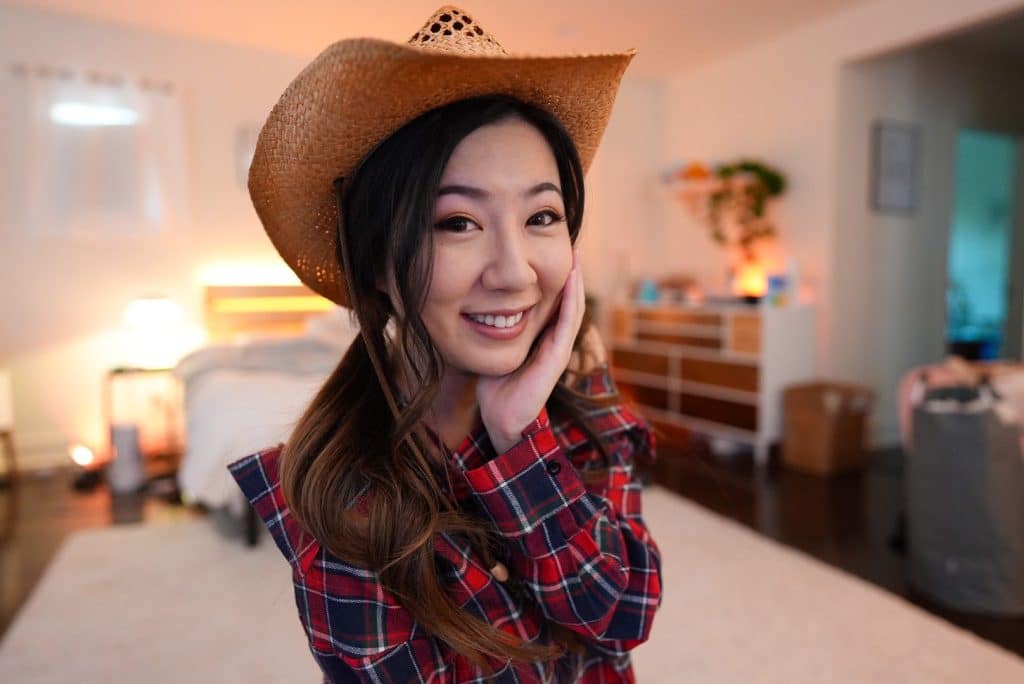 In 2018, she started a 4-day streaming boot camp with Twitch streamer BoxBox, entitled "Streamer Camp", repeating it in 2019. The focus of the camp is to improve the skills of up-and-coming Twitch streamers, and various online content creators. Her dedication to Twitch and constant work on the platform have earned her an exclusive contract with Twitch.
YouTube Channel
In addition, Fuslie launched her YouTube channel. At first, she was uploading videos about her daily life, sharing the news, such as the video "Leaving Grad School + Car Accident" video, and "My Secret Talents?!".
She carried on with similar videos, but also sharing some of her accomplishments from the gaming world, including the "AFK Double Kill. What happens when food delivery arrives".
However, over the years, she has become more focused on sharing videos related to video games, such as "CS: Go With the girl squad! Ft. pokimane, xChocoBars, Valkyrae, starsmitten", in addition to numerous other videos.
She has collected more than 500,000 subscribers on YouTube, and her videos have more than 50 million views.
Some of her most popular videos include "Playing Among Us with KPop star Day6 Jae!" which has been viewed almost a million times, then "Why is Bananaman So Savage", which has 830,000 views, and "Bubblegum K.K.", viewed over 785,000 times, among many other videos that have only increased her popularity.
Personal Life, Dating, Boyfriend, Engagement
Back in 2016, Fuslie started a romantic relationship with Twitch streamer and OfflineTV manager Edison Park. Three years later, Park proposed to Fuslie during his record-breaking Twitch stream, since when the couple has been engaged, but they haven't talked about taking their romance to the next step.
Net Worth
As of mid- 2021, Fuslie's net worth has been estimated to be around $500,000, earned through her successful career as a Twitch and YouTube star.
Appearance and Vital Statistics
This prominent Twitch streamer has brown eyes and black hair. She stands at a height of 5ft 7ins (1.7m), weighs approximately 121lbs (55kgs), with vital statistics of 34-26-39, and bra size 33C.
Hobbies, interests, and Trivia
Fuslie has several other interests additionally to playing video games. She is into music, and has showcased her musical talents in her YouTube videos, as she's uploaded several cover videos, including "Heaven" by Bryan Adams, and "Hallelujah" by Leonard Cohen, among others. Most recently, she collaborated with Harris Heller on the song "What If", which can be found on his album "Demon" (2021).
Fuslie is an avid animal lover, owns a pet cat named Socket Munchie, and has opened an Instagram account on which she shares pictures of her pet.
She loves to travel, and has been to Hawaii, Canada, France, Belgium and Korea, among other destinations.
She also loves spending time with her friends, and has stated that Disneyland is one of her favorite places to visit.
As a popular Twitch streamer, she has been a guest of several GamesCon events, including the TwitchCon of 2016, among others. She is into card games too, and enjoys playing Yu-Gi-Oh, which is also her favorite cartoon, alongside Pokemon.