• iGumdrop is a Twitch streamer and YouTuber from New York, USA.
• She holds American nationality and is of Malaysian ethnicity.
• She streams live gameplays of the video game "League of Legends" and has 5 million total views.
• She also has an online clothing store, as well as a K-Pop inspired line of clothing.
• She is 23 years old and has an estimated net worth of over $400,000.
iGumdrop Wiki Bio
Jamie Horan – aka iGumdrop – was born in New York City, USA on 11 May 1998 – her zodiac sign is Taurus, she holds American nationality, and is of Malaysian ethnicity. She is a Twitch streamer and a YouTuber, probably known best for streaming live gameplays of the video game "League of Legends".
Early life and education
iGumdrop grew up in New York, in a family of Malaysian immigrants. She expressed interest in gaming and making videos at an early age, and was posting clips on YouTube when she was still just a kid.
She's said that she's always been passionate about sewing, animation, fashion, and graphic design.
She started selling wholesale-bought clothes on the Facebook Marketplace when she was only 13 years old, and two years later she was running her own online clothing store, but which closed after about a year.
After matriculating from a local high school, iGumdrop pursued a Computer Science degree, but she dropped out of college after her Twitch channel kicked off.
Career on Twitch
iGumdrop launched her Twitch channel on 10 March 2014, and since then has streamed for more than 2,000 hours, with her streams amassing over five million total views.
While streaming, she often talks with her audience and doesn't necessarily play video games, and sometimes does gameplay streams of popular titles such as "League of Legends", "Animal Crossing: New Horizons" and "Maplestory". She has been featured in several streams made by the streamer group "Offline TV", as she is a friend of some of their members.
iGumdrop's channel numbers over 180,000 followers, while her streams are watched by about 1,000 viewers on average.
In June 2019, she sparked controversy because she and her friend JVNA yelled 'Hold your purse!' and laughed during a Twitch stream, as they were passing by an African-American man on the street. Both of them promptly apologized, and iGumdrop said that her behavior had no excuse, but she had no ill intentions.
Career on YouTube
iGumdrop launched her YouTube channel on 29 October 2014, only a few months after she started streaming on Twitch, but she wasn't very active on the platform for about two years, posting her first video entitled "5 types of pokemon go players" on 10 August 2016. The video was animated by her, and features a simple cartoon style that she kept through her next few videos.
On 28 June 2019, she uploaded her first vlog entitled "I finally saw twice IRL… T_T". Since then, she has moved on from animated shorts, towards making vlogs and gaming related content. She has produced several videos featuring her playing Nintendo's "Animal Crossing: New Horizons", for which she gained a lot of recognition. The most popular video on her channel is "DISNEYLAND TOUR 5 STAR ISLAND ANIMAL CROSSING", which has amassed more than 1.3 million views.
As of June 2021, iGumdrop's YouTube channel numbers more than 150,000 subscribers, with over 6.3 million views in total.
Clothing line
In August 2020, she launched her clothing line EBI, with all of the clothing items being designed by herself. These feature a lot of cat motifs, which have been inspired by iGumdrop's pet cat called…. Ebi! She often derives inspiration from video games, particularly "Animal Crossing", and she likes to use pastel colors, and make clothing that is comfortable to wear.
She designed and launched the online store by herself, and has also modeled the clothing items, while her friends have done the photography. Her clothing line includes various items such as hoodies, T-shirts and jackets.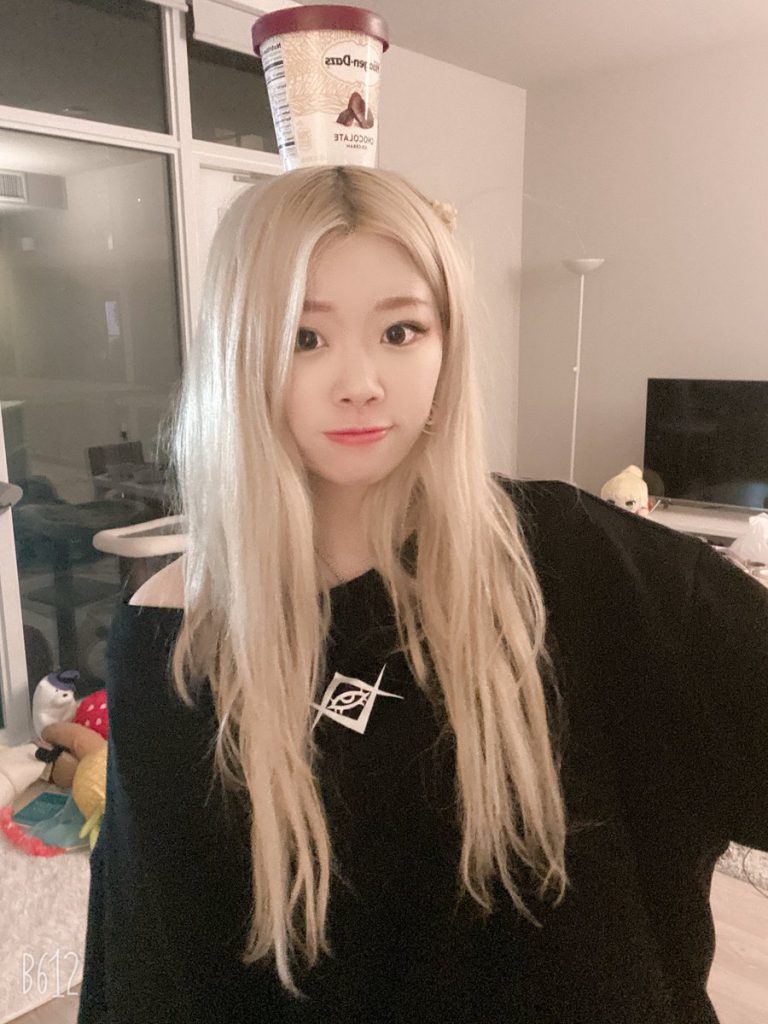 iGumdrop is active on Instagram, with her eponymous account numbering more than 280,000 followers and over 240 pictures. She likes to post pictures featuring her posing in fashionable Korean-style clothes, and she also uploads a lot of cute selfies.
She also manages a Twitter account, which numbers more than 240,000 followers, while she's tweeted almost 10,000 times. She likes to communicate with her fans on Twitter, and often gives updates about her professional and private life.
iGumdrop has a verified TikTok account of the same name, which numbers more than 100,000 followers and over 680,000 likes in total, while her bio reads 'I love anime, games & kpop'.
Love life and relationships
iGumdrops is very shy when it comes to publicly talking about her love life, thus not much is known about whom she might be dating at the moment, or has in the past.
She can very rarely be seen with any male friends, and during her Twitch streams hasn't talked about having any love interests. She often hangs out with other girls, which has led some of her fans to believe that she might be a lesbian; there are rumors that she might be dating her roommate QuarterJade, who is openly gay.
iGumdrops hasn't been married or engaged, and doesn't have children.
Hobbies and interesting facts
She describes herself as a 'jack of all trades, master of none', due to the fact that she has such a wide array of interests, and has found it hard to focus on one particular thing through her life.
Since her Twitch career kicked off, there have been a lot of rumors about whether she's undergone any plastic surgery procedures. iGumdrop has recently posted a tweet admitting that she went to South Korea in May this year to have plastic surgery on her jaw and chin, but claiming that she hadn't undergone any procedures before that.
iGumdrop currently lives in Los Angeles, California, where she shares a house with her friends, and fellow Twitch streamers, QuarterJade and Sydeon.
She is close friends with another streamer, Starsmitten, with whom she recently travelled to Korea together.
She is obsessed with K-pop, which is her favorite genre of music, and some of her favorite bands are Twice, BTS and BLACKPINK. Her dream of meeting her favorite musicians came true in March this year, when she was featured in a music video by Twice.
She loves to travel with her friends, and has been to Malaysia, South Korea and Japan multiple times. She has also visited many US states, including Florida, Hawaii and Michigan.
Appearance, age and net worth
iGumdrop is 23 years old. She has long black hair and brown eyes, she's 5ft 5ins (1.65m) tall, weighs around 121lbs (55kgs), while her vital statistics are 34-28-39. As of June 2021, her net worth is estimated at over $400,000.