• Twitch streamer Quqco is a skilled video game player and artist.
• She was born in Taiwan in 1991 and raised in the US, with a mixed cultural heritage.
• She has attracted almost 80,000 followers to her Twitch channel, and has a YouTube channel with 36,000 subscribers.
• Quqco is a lover of animals and enjoys cooking, swimming and taking walks in nature.
• She has a net worth of around $500,000 as of mid-2021.
Popular Twitch streamer Qucqo is not only skilled in playing video games, she is also an artist, who loves sketching and painting anime characters. Her artistry has contributed to her fame as one of the most popular online streamers of her time.
Keep reading to find out more about Quqco.
Early Life, Family, Educational Background
Twitch star Quqco was born under the Zodiac sign of Gemini on 25 May 1991 in Taiwan, but her family migrated to the USA a few years later. The names of her parents and siblings (if any) are yet to be disclosed.
I really want to spam New York pictures but I don't know where 😖 pic.twitter.com/C2J94AfKNV

— quqco (@quqco) June 18, 2021
Quqco is Taiwanese by nationality, but she has a mixed cultural heritage of Han Chinese, Aboriginal Taiwanese, Dutch and Japanese ancestry. On Twitter, Quqco referred to her ethnic makeup as 'a mutt'.
Quqco hasn't yet revealed her birth name, and her educational background is also unknown at this time. Just like most media personalities, Quqco prefers to keep details of her early life private.
Career
Online Streamer
Quqco started the long walk to fame on the popular streaming platform Twitch, signing up in 2018. Later that year, she attended TwitchCon, where she met popular streamers such as ChocoBars and Disguised Toast.
She's dedicated her time and energy to growing her streaming career. Her efforts paid off as she's attracted almost 80,000 followers to her Twitch channel in three years; it was the popularity she accumulated on this streaming platform that brought her an audience on Twitter and Instagram.
Games she has streamed include, "Final Fantasy", "Street Fighter", "Fatal Fury" and "Dark Souls". She has been banned twice on Twitch, both times on the counts of inappropriate dressing during streams. The first ban was because of Mai Shiranui's provocative cosplay. Her second and most recent ban lasted three days because she wore a Chun Li costume while streaming "Street Fighter" series; she termed it a sexist move.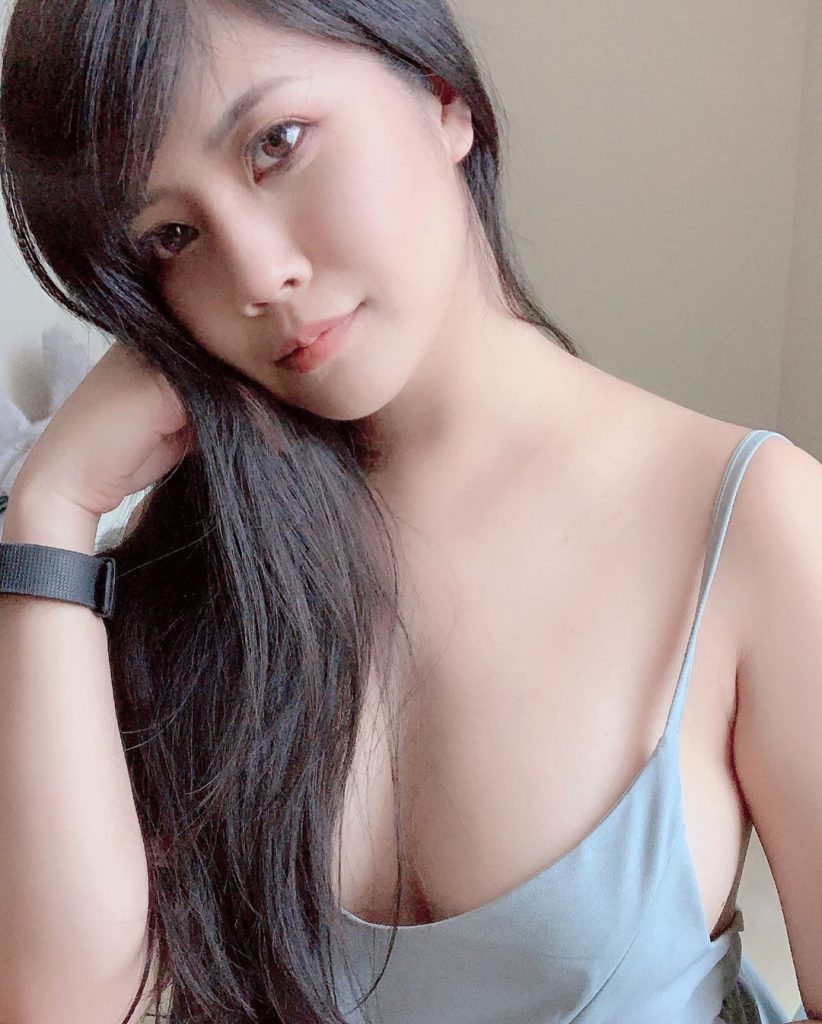 Her temporary ban elicited various reactions from her followers on Twitch and Twitter, some were in support of the ban, but the larger percentage insisted that there were far more serious issues to tackle than the appearance of Quqco's thighs.
During her ban, she focused on helping her playmate SleepyMia, during stream sessions.
Art Illustrator
Gamers can be artists, as Quqco has proven over and over. Besides being a Twitch star, Quqco is well known for her great skill in sketching anime characters. She started illustration as a hobby, until she decided it was time to take it on professionally. She prefers to paint characters from anime and video games.
Quqco sketches her illustrations digitally and manually. For her digital illustrations, she sketches with Clip Studio Paint and paints with Photoshop. When working on her iPad, she uses ProCreate. For manual illustrations, she uses watercolors, gouache, india ink, oil painting and copic markers.
YouTuber
Quqco also has a YouTube channel, which she joined on 7 March 2018, and has now about 36,000 subscribers, and accumulated 1.6 million views in total of her 74 videos uploaded. She uploads stream highlights, vlogs, and art illustration tips, and even has a vlog featuring SleepyMia.
Social Media Personality
A lot of Quqco's Twitch followers found her on social media, and helped her build a brand on Instagram and Twitter. Due to her large following, Quqco now collaborates with different brands to endorse them on her page. Quqco once tweeted that her Twitch channel 'is a community for fun, while her social media page is for spice'.
On TikTok she has about 55,000 followers, 38,000 followers on Twitter, and nearly 32,000 fans on Instagram. She recently set up an OnlyFans account, on which she shares pictures and videos of her cat, Mochi.
Personal Life, Relationship
How funny is it that Quqco posts on her Instagram and Twitter handles every other day, yet her followers know almost nothing about her?
It is true – the 30-year-old has mastered the art of keeping her personal life private. She has confessed to being a shy, yet spicy person.
She has not declared a romantic interest or relationship with anyone at this time. She might be dating casually, or simply chooses to keep her relationship under wraps. If this changes, we will update this information accordingly.
As an adult, Quqco has lived in several cities in the US, including in Orlando, Florida, and then she moved to Houston, Texas where she now lives.
Appearance, Clothing Style
Standing at 5ft 5ins (1.65m) and weighing 125lbs (57kgs), Quqco has a slim build, maintained by going to the gym occasionally. She has black eyes and long black hair. Her attractive features contributed to her demand by fashion brands on Instagram, although from her pictures on Instagram and the reasons behind her Twitch ban, you can tell that Quqco loves to dress in sexy outfits. However, she also dresses casually in tank tops and shorts, large tee shirts and summer dresses. More than half the time, Quqco displays seductive photographs on her Instagram page.
Hobbies, Favorite Things and Interesting Facts
She enjoys taking a walk in nature, and loves swimming during hot weather.
She is a lover of animals.
She enjoys cooking, and is non-vegetarian.
She is multilingual, speaking English and Japanese as well as Mandarin.
Quqco loves to stream horror games.
The pitch of her voice is naturally high, and she claims not to like it.
Net Worth and Salary
From Quqco's fame on Twitch, her social media endorsement deals, and YouTube revenue, it is evident that she has amassed a substantial net worth, estimated at close to $500,000 as of mid-2021. Any real estate investments remain undisclosed at this time.