• Yassuo is a YouTuber, Twitch streamer, and social media star with close to two million followers on Twitch.
• He plays the game 'League of Legends', and has amassed over 530 million views across his YouTube videos.
• He was in a relationship with Instagram star Bella Su until October 2020.
• He is physically active and enjoys playing sports, travelling, and loves his pet dogs.
• As of May 2021, Yassuo's net worth is estimated at over $1.2 million.
Yassuo Wiki Bio
Yassuo's real name is Hammoudi Abdalrhman, but most of his fans know him as Moe. He was born in New York City, USA, on 15 June 1999 – his zodiac sign is Gemini, and he holds American nationality. He's a YouTuber, Twitcher and a social media star, who's probably known best for his Twitch channel which he launched on 8 April 2016, and is today followed by close to two million people, making Yassuo the owner of the 335th most followed channel (170th English channel).
He's spent over 7,250 hours livestreaming (more than 302 days), and has amassed close to 100 million total views of all his livestreams combined.
WOW ANOTHER EPISODE IS LIVE 🙂 WATCH PLEASE IT GOOD MAYBE NOT BUT I THINK IT IS SO GO WATCH YES THANK YOU <3 https://t.co/DbE9KTrcw6

— Moe 🇵🇸 (@Yassuo) June 1, 2021
Yassuo has an average of 8,500 viewers per stream, while his highest recorded number of concurrent viewers was 90,095 on 10 April 2020.
He's mostly focused on playing one of the most popular online multiplayer games of today, called "League of Legends", and some of the other games Yassuo has played while livestreaming include "Valorant", "Apex Legends" and "Call of Duty: Warzone".
Early life and education
Yassuo was raised in New York City alongside his older brother and younger sister, by their Palestinian parents, who prefer to be left out of media, thus nothing is known about them.
He began playing video games while still attending elementary school, and became serious about it after enrolling at a local high school. He played various games against his friends, and soon learned that he was better than all of them; during the time spent at school, Yassuo was also interested in sports, and played soccer and table tennis. Upon matriculating in 2018, he enrolled at New York University, however, it appears that Yassuo dropped out after only a single semester, to focus on his career on the internet.
Career as a YouTuber
Yassuo launched his eponymous YouTube channel on 15 May 2016, and it's today subscribed to by more than 1.5 million people, and numbers over 530 million views of all his videos combined.
He's considered to be the best North American player of the hero Yassuo, which can be played in the video game "League of Legends"; most of his videos feature him playing the game.
Yassuo has featured a number of other popular YouTubers and gamers in his videos too, including Tyler1, who's believed to be one of the most toxic players on the internet.
His most popular YouTube videos
Yassuo's popular on the internet for two reasons: his gaming skills, and his sense of humor. We're going to mention three of his most popular YouTube videos, which show how good at games, and how witty he is.
Yassuo's most popular video "Yassuo | I FOUND FAKER!!! THE REMATCH!" has been watched close to five million times since 9 December 2017, and features him playing a second match of "League of Legends" against somebody who, as he believes, is a faker.
His second most popular video "Yassuo | 3 CHALLENGERS VS 5 DIAMOND PLAYERS! Ft. Viper, LL Stylish and Pokimane" has been viewed more than four million times since 1 September 2017, and features Yassuo and other professional "League of Legends" players, up against their challengers.
Yassuo's third most popular video "Yassuo | BEST OF MOE 2018 [THE MOEVIE] (FUNNIEST MOMENTS)" has also been seen over four million times since 6 January 2019 – the title's self-explanatory.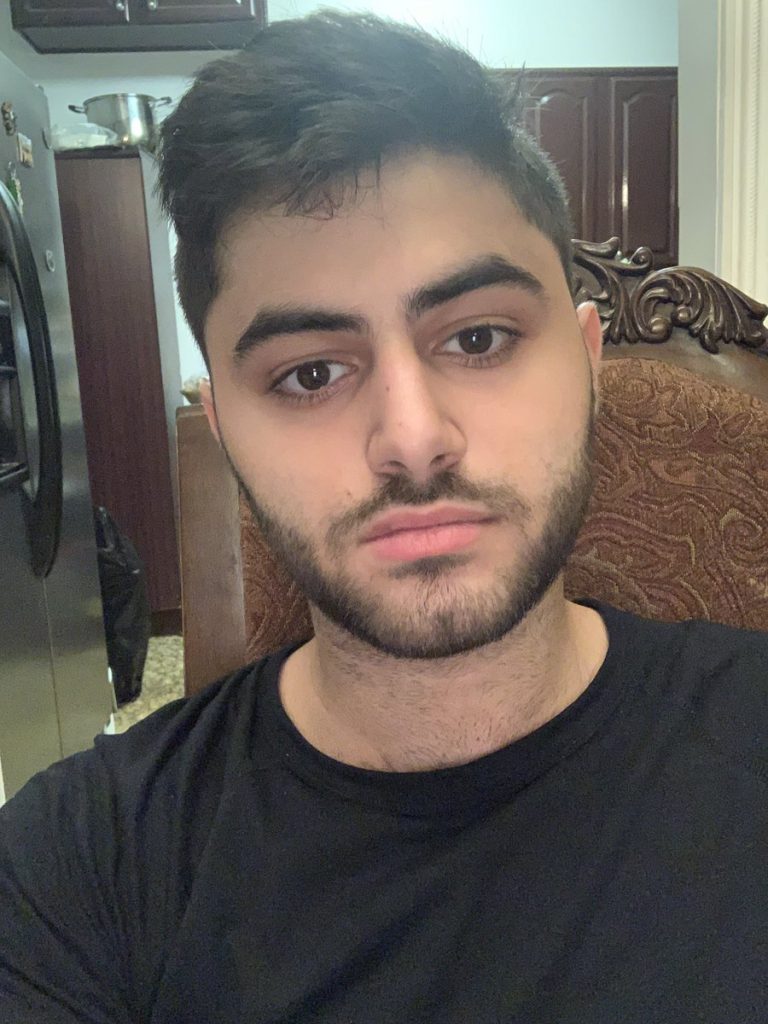 Yassuo's active on all of the popular social media networks – he's followed by more than 420,000 people on Instagram, while he's uploaded over 160 pictures, most of which have been taken during his everyday life. These rarely show him playing video games, but usually spending time with his pet dogs, and his friends.
He launched his Twitter account in August 2016, and it's today followed by more than 410,000 people, while Yassuo tends to tweet at least a couple of times every week. He also has a Facebook page, followed by close to 300,000 people.
Yassuo's active on TikTok, and has amassed more than 110,000 followers, and close to two million views of all his videos combined. These mostly show him playing "League of Legends", and occasionally gambling games, including Blackjack.
Love life and girlfriend
Yassuo prefers to keep the details of his love life to himself, but it's known that he was in a relationship with the Instagram star Bella Su, apparently for several years, and Bella could often have been seen featured in Yassuo's livestreams. However, in October 2020, Yassuo revealed that they were no longer together, and that they had actually split earlier that year.
Neither has spoken of the reasons behind their split, however, it seems that they didn't break up on good terms, as Yassuo received a fake cease-and-desist order in February 2021.
He went to the law firm mentioned in the order, but then found out that it was imaginary; Yassuo then took a picture in front of the imaginary law firm, while holding the fake cease-and-desist order, and uploaded it onto both his Twitter and Instagram accounts.
He hasn't spoken of any other girls whom he has perhaps been with, so as of May 2021, Yassuo seems to be single, hasn't married and doesn't have children.
Hobbies and other interests
Even though Yassuo spends the majority of his time playing video games, he's still physically quite active. He has a couple of training sessions at the gym each week, and also plays various sports with his friends, including football, soccer and table tennis.
He's a dog-lover, and his two pet dogs can be seen featured in many of his Instagram pictures.
Yassuo likes to travel, and has been all around the US for both work and pleasure, and has also travelled to Europe and Asia to compete in various "League of Legends" tournaments.
He occasionally finds time to watch movies – his favorite actor and actress are Robert De Niro and Angelina Jolie, and his favorite movies include the trilogy "The Godfather", "The Sleepers" and "Lara Croft: Tomb Raider – The Cradle of Life".
Age, height and net worth
Yassuo's age is 21. He has short black hair and brown eyes, his height is 5ft 6ins (1.67m) and he weighs around 140lbs (64kgs).
As of May 2021, his net worth has been estimated at over $1.2 million.