• Kindly Keyin is an American YouTuber and video game player
• He is known for his family-friendly content and has millions of followers
• He became interested in video games at an early age and kick-started his YouTube career in 2015
• He now has around 4 million subscribers and his videos have accumulated over 1.8 billion views
• He is married and has two children, a son and a daughter
Who is Kindly Keyin?
Kindly Keyin is an American YouTube star and video game player, who achieved stardom by uploading gameplay videos of various games such as "Among Us", "Mario Kart", "Hello Neighbors", among many others. He tends to keep his content family friendly, which has earned him millions of followers, and the respect of other YouTube stars.
Kindly Keyin Wiki: Age, Childhood, and Education
Kindly Keyin was born on 14 September 1987, in California, USA. He hasn't talked about his parents, while he has one younger sibling, a brother, but hasn't revealed his name, nor revealed which school he matriculated from.
He became interested in video games at an early age, a passion that has followed him into adulthood. Growing up, he would play such games as "Mega Man X", which has remained his favorite video game. However
Career Beginnings
Before Keyin kick-started his YouTube career, he was working at a local IT company. He launched his YouTube channel in late 2015, and uploaded his first video the following year. The gaming community on YouTube started to receive wider attention, so Keyin decided to combine his interests and skills of playing video games and video production into a professional career.
For the first video – "Jumpin' and Shootin'- Let's Play Mega Man X" – Keyin used a conference call microphone from the company he worked at the time. He continued to upload gameplay videos of his favorite game, and as the number of his subscribers increased,she started offering new content, such various games as "Clone Drone in the Danger Zone", "Hello Neighbor", and others, and also made a 'thank you' video once he reached 2,000 subscribers.
Rise to Prominence
His next milestone was when he hit 13,000 subscribers, at which on video he answered questions from his fans about his life and career, and his plans for the future. He expanded to playing even more games, but has primarily focused on "Minecraft" and Roblox" in recent years, which has only boosted his popularity and he now has around four million subscribers.
New games followed, such as "Astroneer", "Cat Simulator 2020", "Baldi's Basics", "Among Us", and others.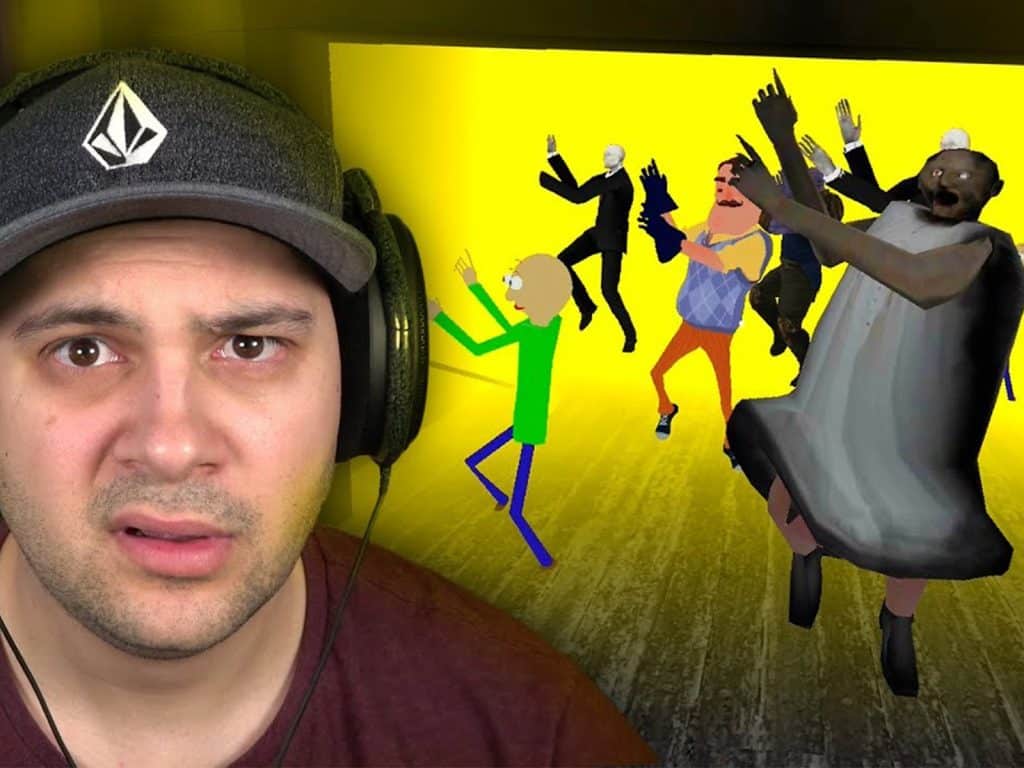 His videos now have accumulated more than 1.8 billion views, and some of his most prominent videos are "Saving the Neighbor with Open Heart Surgery?!", which has more than 23 million views, then "Building Against Denis Army and Monster Attacks in Roblox!", which has over 18 million views, and "Baldi Will Be Missed… Baldi's Basics", with over 17 million views, among numerous other videos that have steadily added to his popularity and wealth.
Personal Life, Marriage, Wife, Children
Keying is always in front of the camera, and though his main focus is entertainment, he has also produced a few vlogs, including talking about his life. He is a married man, and his wife's name is Jessica. It's unknown when the two married, but she has often featured in his videos as a guest star. The couple welcomed their first child in February 2019, a son named Seth, while in February 2021, the couple's second child was born, a daughter named they Emme.
Net Worth
As of mid- 2021, Kindly Keyin's net worth has been estimated to be around $3.5 million, earned through his successful career as an online content creator, video game player, and YouTube star. He also runs his own website store, through which he sells apparel, various items for school, and toys.
Appearance and Vital Statistics
This prominent YouTuber has brown eyes and is known for his bald head, and for often wearing a variety of caps in his videos.
He stands at a height of 5ft 8ins (1.73m), while he weighs approximately 140lbs (64kgs). His vital statistics are unknown, though he has an average figure.
Hobbies, Interests, and Trivia
Keyin has turned his biggest interest into a rather successful professional career, and in addition to games that can be found on his YouTube channel, Keyin plays many other video games.
He's known for meeting his fans in real life, often organizing meet-ups not only in California, but across the US.
He is an avid animal lover, and has two pet cats and a dog.