• Tabbes was born in Nevada, USA on 28 July 1997, and holds American nationality
• She's an animator, YouTuber and social media star, with over 2.2 million YouTube subscribers and 250 million views of her videos combined
• She's active on various social media networks, with her largest fanbase on TikTok
• She's single, and her net worth is estimated at over $300,000
• She has various hobbies, including reading, travelling and animal-loving
What is Tabbes' real name?
Tabbes hasn't revealed her real name, but was born in Nevada, USA on 28 July 1997 – her zodiac sign is Leo, and she holds American nationality. She's a YouTuber and a social media star, who's probably known best for her YouTube channel, which she launched on 11 September 2015. It today numbers more than 2.2 million subscribers, and over 250 million views of all her videos combined. She's an animator, who mostly uses Adobe programs to make her videos, and much of her work can be seen featured in her videos. Tabbes has also given her fans useful advice in regards to becoming an animator.
Fetus version reveal pic.twitter.com/LhHue2YQ8u

— Tabbes (@TabTabbes) November 9, 2020
Early life and education
Tabbes was raised in Nevada by her parents, who prefer to be left out of media, thus not a lot about them is known. She hasn't mentioned having any siblings, and is thus believed to be an only child.
Tabbes' father is very strict, as she revealed in her YouTube video "Insane Childhood Punishments". Both his parents died when he was 10 years old, and he then lived with his drunk uncle, which Tabbes believes is the reason why he's so strict.
She grew up being interested in various activities, and began dreaming about becoming a model or a famous singer while attending a local elementary school, where Tabbes learned to play the guitar, drums and bass.
After she enrolled at a local high school, she wanted to join the military, so enrolled at a military training school, and spent four years there.
After Tabbes matriculated in 2015, she chose not to pursue a college degree, but to focus on her career on the internet.
Her most popular YouTube videos
Tabbes is loved by her fans because of her sense of humor, and the way she makes her videos, and we're going to be mentioning three of her most popular YouTube videos to date.
Her most popular video – "Being Mute for 3 Years" – has been viewed close to 19 million times since 1 September 2018 – it follows the story of a girl who was mute for three years while attending high school.
Her second most popular video "BREAKING INTO THE ROOFTOP (Roommate Stories)" has been watched more than 11 million times since 10 May 2018, and tells the story of a girl whose roommate spends most of her time on her phone.
Tabbes' third most popular video is "Teachers (ft. TheOdd1sOut)", watched over 11 million times since 24 January 2017, and is about the lives of several teachers.
Tabbes has around 15 other videos which have been watched over five million times in total.
Tabbes is active on various popular social media networks – her largest fanbase is on TikTok, on which she's followed by close to 700,000 people, and has amassed more than 4.4 million likes of both her videos combined.
The first video entitled "Drive Safe" has been viewed over 2.5 million times, and her second – "How To Not Get Robbed" – over 15.5 million times.
Tabbes is very active on Instagram, and has gathered over 410,000 followers, and has uploaded close to 200 pictures. Most of these feature her drawings and animations, but not a single picture shows her face, as she prefers not to show herself on the internet, as she believes people will remain more focused on her work this way.
She launched her Twitter account in April 2016, and it's today followed by more than 230,000 people, while Tabbes tends to tweet once every couple of months.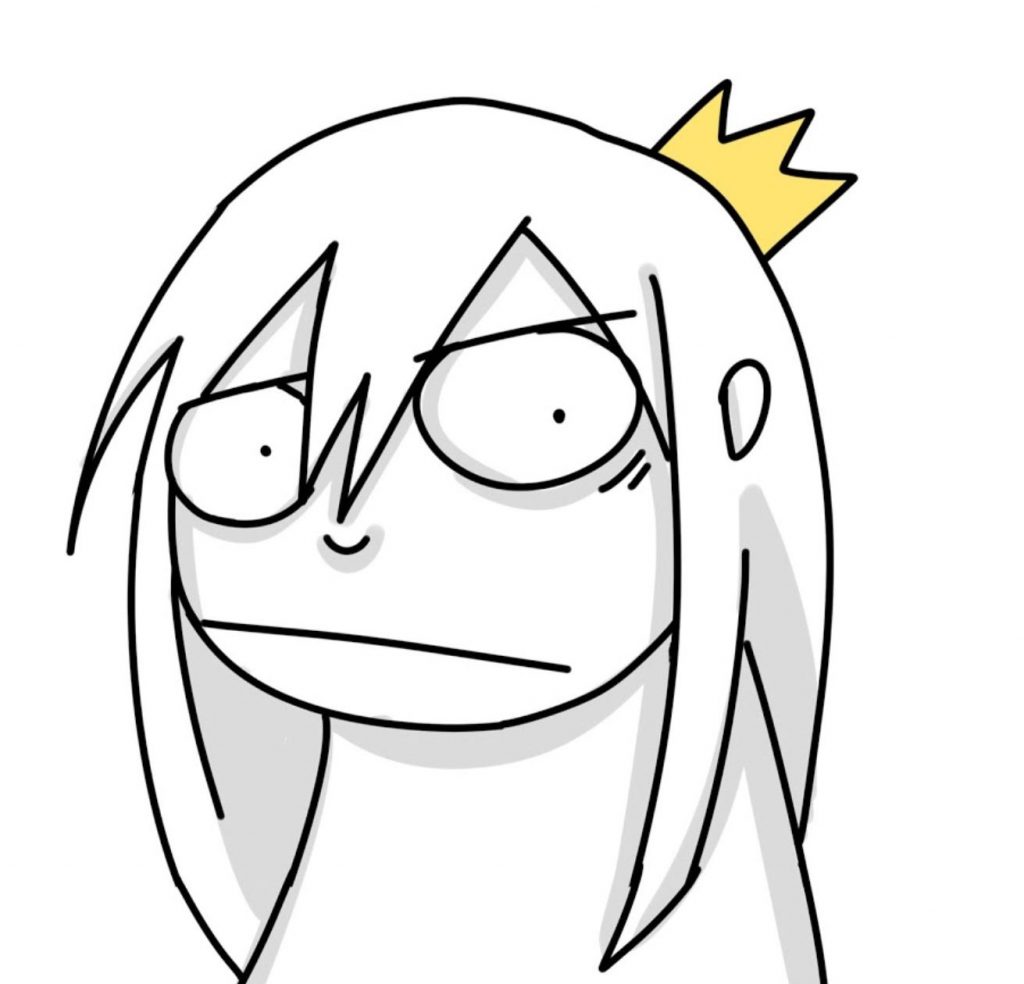 She also has a Facebook page, followed by around 16,000 fans.
Tabbes has a Twitch channel, but isn't as active as one might expect. She has just 200 followers, and has livestreamed only once or twice.
Tabbes is also active on the freelancing network Fiverr, and it's there that she finds most work as an animator.
Love life and girlfriend
Tabbes is amongst the most secretive of YouTubers, as she prefers to keep the details of her love life to herself, and thus hasn't spoken of any men (or women) whom she might have dated.
There are still rumors circulating the internet concerning her past and present relationships, and a fan has claimed to have recently seen Tabbes kissing a man who might be her boyfriend. No photos have been provided to support these claims, nor has Tabbes commented on this.
There are some who believe her to be lesbian, and that this is why she prefers not to talk about her love life. It's been suggested that Tabbes has dated a couple of female YouTubers, but this hasn't been confirmed either.
As of May 2021, she appears to be single, hasn't married and doesn't have children.
https://www.facebook.com/photo/?fbid=297099198443208&set=a.297099185109876
Hobbies and other interests
Tabbes spends the majority of her time drawing, creating animations and videos for her YouTube channel, however, she still finds time for other interests.
She likes to read books – history is her favorite genre, and Tabbes has read many books about the former Russian ruling family, the Romanovs, the World War II and the holocaust, and amongst her favorite books is "The Diary of a Young Woman" by Anne Frank.
She's keen on travelling, and has been to a couple of US states for both work and pleasure, while she's apparently also been to a couple of Asian and European countries.
Tabbes' dream travel destination is London in England.
She's a huge animal lover, with dogs and wolves being her favorites.
In her spare time which is usually late at night, Tabbes likes to watch movies starring her favorite actor and actress Brad Pitt and Julia Roberts, such as "Meet Joe Black", "Mr. and Mrs Smith" and "The Runaway Bride".
Age, face and net worth
Tabbes' age is 23. She has long brown hair and brown eyes, her height is 5ft 5ins (1.65m), and she weighs around 120lbs (54kgs).
As of May 2021, her net worth has been estimated at over $300,000.