• Kurtis Conner is a YouTuber, stand-up comedian and former Viner.
• He attended Humber College's Comedy: Writing and Performance program and released his comedy album "Cuppla Jokes" in 2016.
• He is 27 years old, has short brown hair and brown eyes, stands at 5ft 7ins (1.7m) and weighs around 148lbs (67kgs).
• He is in a relationship with Jenna Allard, and the two have travelled around Canada, the US, France and Italy.
• His net worth is estimated at over $500,000.
Who is Kurtis Conner?
Kurtis Conner was born in Hamilton, Ontario, Canada, on 4 May 1994 – his zodiac sign is Taurus, and he holds Canadian nationality. He's a YouTuber, stand-up comedian and a former Viner, who's most likely known best for his eponymous YouTube channel. It was launched on 15 April 2014, however, it only became popular in 2017, when one of Kurtis' videos was watched over half a million times in only two days. The channel's today subscribed to by close to 3.2 million people, and numbers over 350 million views of all his videos combined.
Kurtis often collaborates with his friends Drew Gooden and Danny Gonzalez, and the trio is mostly focused on criticizing the problematic content on YouTube, as well as on making fun of the YouTubers they don't like.
the worlds gonna end 21 years ago!! watch my video so you're prepared 🥰https://t.co/T3e0evaq7L pic.twitter.com/MCFrUXhy1F

— kurtis conner (@kurtisconner) May 31, 2021
Early life and education
Kurtis was raised in Hamilton alongside his sister Kylie, by their parents who prefer to be left out of media, thus not a lot is known about them. It's said that their father is working as a car salesman, and that their mother's a lawyer.
Kurtis was interested in numerous activities while growing up, and was into games, enjoyed playing soccer and basketball, and telling his friends jokes. He was attending a local high school when he became interested in social media networks, and upon launching his Vine account, Kurtis steadily built himself a fanbase thanks to his sense of humor. He then decided to pursue comedy as a career, and upon matriculating in 2013 he enrolled into the Humber College's Comedy: Writing and Performance program, graduating with a degree in 2016.
Most popular YouTube videos
Widely known for his commentary, Kurtis likes to talk about some stereotypes which can usually be found on YouTube, but always in a funny way, which would entertain his fans. We're going to mention three of his most popular videos, which have largely contributed to the rise of his popularity on the platform.
Kurtis' #1 video "The "I'm Not Like Most Girls" Phenomenon" has been watched more than 9.2 million times since 15 March 2019, and features Kurtis as he speaks about the girls on the internet, who claim to be 'different from most girls'.
His second most popular video – "Deep" Content That Isn't Deep At All" – has been watched close to nine million times since 8 February 2019, and in which Kurtis speaks about the alleged 'deep' content on the internet, which he propunds that in most cases isn't deep at all.
His third most popular video "The Country Girls of TikTok" has been seen close to seven million times since 14 December 2018, and follows Kurtis as he's talking about the country girls on TikTok. A while back, he made the video "The Country Boys of TikTok", but the sequel's a lot more popular than the original.
Kurtis is quite active on most of the today's popular social media networks. He's followed by over a million people on Instagram, and has uploaded close to 1,300 pictures, the majority of which have been taken during his everyday life. He occasionally features his girlfriend, as well as their pet dog.
He launched his Twitter account in April 2009, and has since amassed close to 820,000 followers, and tends to tweet a couple of times every day. Kurtis has a Facebook page as well, followed by close to 50,000 people, and he's also a TikTok star, having amassed more than 1.4 million followers, and over 30 million likes of all his videos combined. Similar to his YouTube channel, Kurtis mostly uploads comedy content onto TikTok.
Other works
In 2016, Kurtis released his comedy album "Cuppla Jokes", which topped the iTunes Comedy Chart, and peaked at #6 on the Billboard Comedy Chart.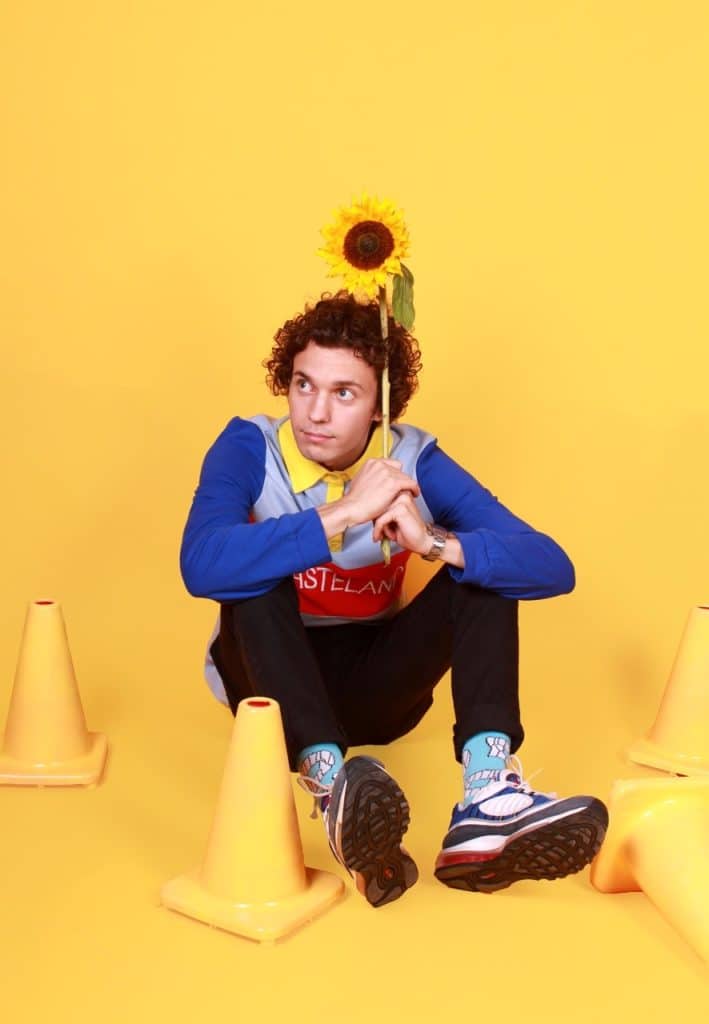 This was a huge success for Kurtis, as it was his debut comedy album, and was released independently.
In 2019, he toured with fellow stand-up comedians Drew Gooden and Danny Gonzalez.
TV appearances
In 2017, he wrote and directed the comedy film "Hot Jokes: A Comedy Special".
In 2019, Kurtis made a guest appearance in both the reality comedy show "YouTubers React" and another reality show "Bestie Picks Bae".
Kurtis is also a bit of an actor, having narrated the 2020 episode "The Lift" of the horror series "The NoSleep Podcast", while he appeared in the 2020 episode "The Biggest Throw in Among Us History" of the gaming series "CrankGameplays".
Love life and girlfriend
Kurtis is quite open when it comes to his love life, and has been in a relationship with Jenna Allard since 2014. Jenna's a social media star, who's probably known best for her Instagram account, followed by close to 250,000 people, while she also has accounts on Twitter – timedoesnotexisthere – and Tumblr. She's not as popular as Kurtis on the internet, and he's helped her build her fanbase. Jenna's also known for her tattoos, and has numerous inked all over her body.
The two can be seen featured together in most of their pictures and videos, and as they've been dating for around seven years now, there are rumors circulating the internet claiming that they're engaged, and have even married in secret, but none of these have been confirmed.
Neither has spoken of any other people whom they had perhaps been with before meeting each other, and as of June 2021, Kurtis is in a relationship with Jenna Allard, hasn't married and doesn't have children.
Hobbies and other interests
Kurtis likes to spend his spare time outdoors, and occasionally goes for a walk with his girlfriend, while they sometimes go for a picnic in a park close to their home. The two have travelled around Canada together, and have also been to a couple of US states for both work and pleasure. They have apparently also been to France and Italy in Europe.
Kurtis is a fashionista, and is keeping up with all the latest fashion trends. He goes shopping for clothes multiple times every week, which makes him a bit of a shopaholic.
He's into watching movies late at night – his favorite actor and actress are Al Pacino and Helena Bonham Carter, while a couple of his favorite movies are the trilogy "The Godfather", "Scent of a Woman" and "Fight Club".
Age, height and net worth
Kurtis' age is 27. He has short brown hair and brown eyes, his height is 5ft 7ins (1.7m) and he weighs around 148lbs (67kgs). He has numerous tattoos, most of which can be seen in his Instagram pictures.
As of June 2021, his net worth has been estimated at over $500,000.