• Preston Arsement is a YouTuber born on May 4, 1994 in Dallas, TX.
• He has seven YouTube channels, his most popular being "Preston", which has 17 million subscribers and over 5 billion views.
• He is married to YouTuber Brianna Paige Arsement-Barnhart, and they have been together since 2017.
• He has competed in two Minecraft Championships and was nominated for the Streamy Awards in 2020.
• His net worth is estimated at over $20 million.
Who is Preston?
Preston Arsement was born in Dallas, Texas USA, on 4 May 1994 – his zodiac sign is Taurus, and he holds American nationality. He's a YouTuber, known best for making videos about popular video games, such as "Fortnite", "Among Us" and "Minecraft".
Early life, family and education
Preston grew up in Dallas – his parents divorced when he was only three months old, and he was raised by his mother and step-father. He doesn't remember his biological father, and has said that he has no desire to meet him. Preston has two older brothers, Daka and David, and three younger half-siblings, Joshua, Caleb and Keeley.
At the age of 14 he earned his IT-1 certificate, after teaching himself how to build computers. Preston attended Travis Academy of Fine Arts in Arlington, Texas, matriculating a few days after his 17th birthday.
He wanted to become a surgeon, so he enrolled at a college where he studied medicine. However, not long after the classes had started, he began second guessing his career choice and eventually dropped out, finding a job as a lifeguard before becoming a successful YouTuber.
He's not the only YouTube star in his family – his sister Keeley, brothers Caleb and Joshua, as well as his step-father all have their own channels: KeeleyPlayz, TbnrCJ, TBNRJosh and PapaFrags, respectively. His cousin, Landon, has an eponymous YouTube channel as well, onto which he mainly uploads vlogs and videos about "Fortnite".
Preston currently resides in Dallas, near his family.
Career on YouTube
Preston launched his first YouTube channel, TBNRFrags, on 29 November 2010, but didn't upload his first video entitled "MW3: MOAB #1 FMG9 Akimbo = Dumb" until 14 November 2014.
After being semi-active for about two years, he launched his second channel, simply called 'Preston', on 4 July 2012, which has now become his main channel.
Since then, he's been very active on YouTube, uploading new videos at least twice a week, usually featuring him playing video games such as "Minecraft", "Don't Starve" and "Farcry 3". He very quickly attracted a large audience, hitting the 100,000 subscribers milestone in June 2013, and by December the following year, more than a million people were subscribed to Preston YouTube channel.
In recent years, Preston has made a shift in his content, mostly making prank and challenge videos, such as "TRAPPED in Unspeakable's LEGO House!". As of August 2021, Preston's main channel numbers more than 17 million subscribers, and over 5 billion total views.
His most popular video is entitled "5 WAYS TO PRANK YOUR LITTLE BROTHER'S MINECRAFT HOUSE!", which has been viewed more than 58 million times since it was uploaded in January 2019.
Other than his main, Preston currently has seven more YouTube channels. His old channel, TBNRFrags, is now dedicated to first person shooter games such as "Call of Duty", and as of recently, "Fortnite". It currently numbers more than seven million subscribers, and over a billion total views.
Preston also has a channel entirely dedicated to "Roblox" – PrestonGamez, formerly called PrestonRoblox, although the recent change of name might suggest that he has an intention of uploading videos about other games onto this channel.
His fourth channel, PrestonPlayz, only features videos related to "Minecraft", and was formerly called PrestonMinecraft, created it once he stopped uploading all "Minecraft"-related videos onto his main account.
With more than 10 million subscribers, it's currently Preston's 2nd most popular channel.
Preston uploads all of his YouTube Shorts videos onto the dedicated channel PrestonShorts. Every Friday, he posts animated videos featuring his wife, Brianna, onto his PrestonCartoonz channel.
His other two channels, PrestonGamez and PrestonComic, are currently inactive. His most viewed video across all channels is "POV: You're Fixing Light in Among Us…", numbering over 63 million views.
During his YouTube career, Preston has collaborated with numerous other content creators, particularly NoochM, Lachlan and MrWoofless, with whom he owns a "Minecraft" server.
In 2018, he participated in the YouTube GamePink Minecraft charity event created by the National Breast Cancer Foundation.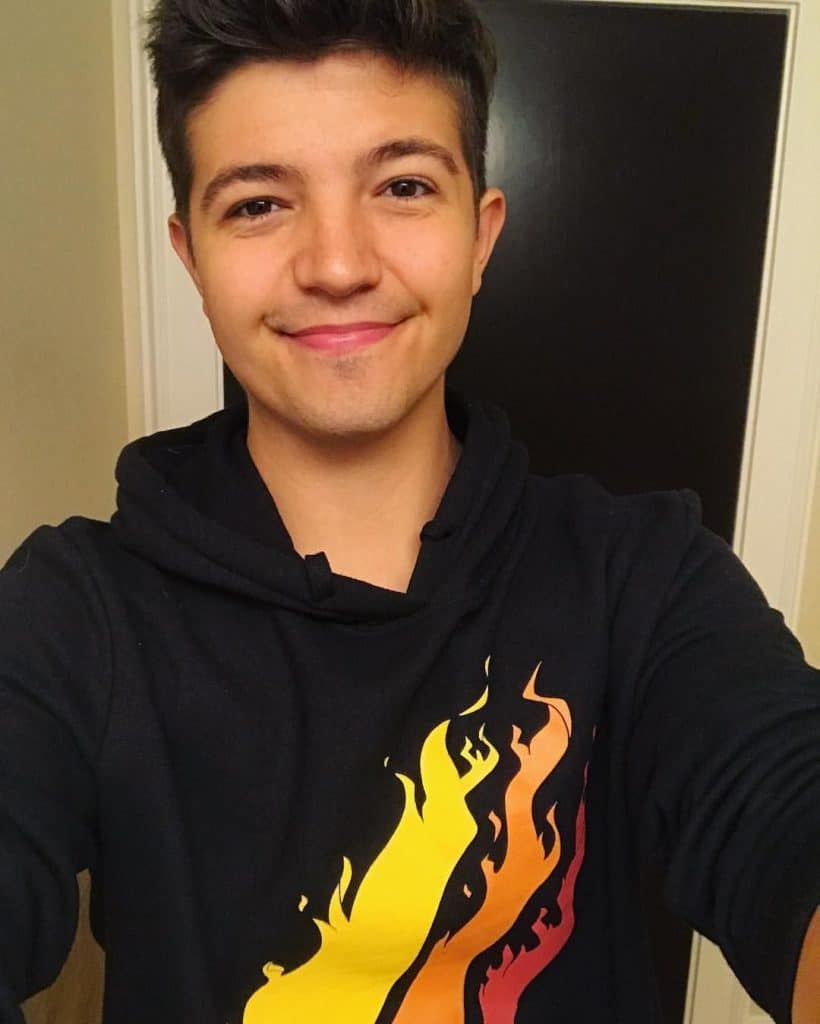 In 2020, Preston was nominated for the best content creator in the Gaming category, at the 10th annual Streamy Awards.
Minecraft Championships
Minecraft Championships are online competitions run by the "Minecraft" gaming clan Noxcrew, in which 10 teams of four compete in a series of eight mini-games. The teams accumulate points, and the two leading teams compete against each other in the final round, which decides the winner of the Championship.
Preston has competed two times so far – in July 2021 he teamed up with FWhip, SmallishBeans and Quig for the 15th edition of the contest. The team ended up in 4th place overall, while Preston was 12th individually.
He is part of the team 'Cyan Creepers', with Spifey, PearlscentMoon and PeteZahHutt, which will compete in the next Championship, set to take place on 28 August 2021.
Love life and wife
In 2016, Preston started dating fellow YouTuber Paige – aka turnthepaige. The two confirmed that they were dating in April 2018, and made several YouTube videos together. They broke up in February 2017, and Preston announced it to their fans by tweeting 'Paige and I are not together anymore, but we're still friends ' on 24 February.
He soon met his future wife, Brianna Barhart. At the time, she was working at UT Southwestern hospital in Dallas, with Preston's aunt, Tammy, who told her about him. She became interested, and decided to meet him in person. They ended up talking to each other for six hours, and started dating after a few weeks.
Preston and Brianna became engaged on 25 October 2017, and married on 12 May 2018 in a private ceremony at Dallas Union Station. Meantime, Brianna launched her YouTube channel, and the two frequently feature each other in their videos, often playing video games together.
Hobbies and interesting facts
Preston guest starred in an episode of the Nickelodeon series "All That", playing the character SimonSlayz, who competes at the Troll Quest national championship.
He has played team sports for most of his life, with his favorites being basketball, football and softball, while he would also like to try playing paintball professionally.
Although he hasn't used his IT-1 certification in his professional life, he still uses the knowledge to build his own computers. He once made a vlog featuring his brother Caleb, in which he showed the process of PC building.
Appearance, age and net worth
Preston is 27 years old. He has short black hair and brown eyes, is 5ft 7ins (1.7m) tall, and weighs around 152lbs (69kgs).
As of August 2021, his net worth is estimated at more than $20 million.
Who is Preston's wife Brianna?
Briana Paige Arsement-Barnhart was born in Wichita Falls, Texas USA, on 2 January 1994 – her zodiac sign is Capricorn, and she holds American nationality. She's a YouTuber, but perhaps known best for being married to Preston.
Briana is an only child. She has always been interested in singing and acting, and worked at the local Backdoor Theatre, performing in several musicals, such as the local production of "Legally Blonde". After matriculating high school, Brianna wanted to pursue a career in the medical field, and became a registered nurse.
She never had any aspirations of becoming a social media star, however, Preston managed to persuade her into creating her own YouTube channel. Its content mostly consists of prank and challenge videos, and is quite similar to her husband's. Brianna's main channel numbers more than six million subscribers, and has amassed over 1.3 billion views, since it was created in December 2018. She is active on two more channels, BriannaPlayz and BriannaShorts.
Brianna is 27 years old. She has long blonde hair and blue eyes, os 5ft 5ins (1.65m) tall, and weighs around 120lbs (55kgs).
As of August 2021, her net worth is estimated at more than $6 million.