• Sean Evans was born in Chicago, Illinois USA and holds American nationality
• He is best known for hosting the YouTube talk show "Hot Ones" featuring celebrities eating progressively spicier chicken wings
• He attended Crystal Lake Central High School and the University of Illinois, graduating with a Bachelor of Arts degree in broadcast journalism
• He is currently in a relationship with journalist and 2015 Miss California, Natasha Alexis Martinez
• He is 35 years old, 5ft 8ins tall, and has an estimated net worth of more than $40 million
Who is Sean Evans?
Sean Evans was born in Chicago, Illinois USA on 27 April 1986 – his zodiac sign is Taurus, and he holds American nationality. He's an interviewer, perhaps known best for being the host of the YouTube talk-show "Hot Ones", featuring celebrities answering questions while eating progressively spicier chicken wings.
Early life and education
Sean grew up in Chicago, and to this day has a huge appreciation for his hometown and its diverse culture. He used to watch "Late Night Show With David Letterman" with his dad every Saturday, which inspired him to pursue a career in journalism and comedy.
Sean attended Crystal Lake Central High School, and during his time there, was a member of their football team.
After matriculating, he enrolled at the University of Illinois, from which he graduated with a Bachelor of Arts degree in broadcast journalism.
Career in journalism
After graduating college in 2008, he began working as a copywriter, while simultaneously freelancing for the media company Complex. At the time, Complex was a physical magazine, but as it transitioned to video format, they asked Sean to start interviewing their guests on camera. After he did an interview with the rapper 2 Chainz, people at Complex were impressed, and offered him a full time job at their company in New York City.
In 2012, Chris Schonenberg started an off-branch of Complex called "First We Feast", which was dedicated to food culture.
Three years later, Chris pitched the idea to Sean of doing a quirky celebrity interview show in which the guests would eat extremely hot chicken wings. He liked it, and a pilot episode of "Hot Ones" was produced.
Aside from being the host of "Hot Ones", Sean is also the host of his own culinary blog show "Sean In The Wild", following him as he visits restaurants and tries various types of food, usually accompanied by a celebrity guest.
In early 2020, Sean became the host of the TV game show based on "Hot Ones", entitled "Hot Ones: The Game Show", featuring two teams competing at eating spicy chicken wings. On 25 May 2021, he was nominated for a Daytime Emmy Award for Outstanding Entertainment Talk Show Host.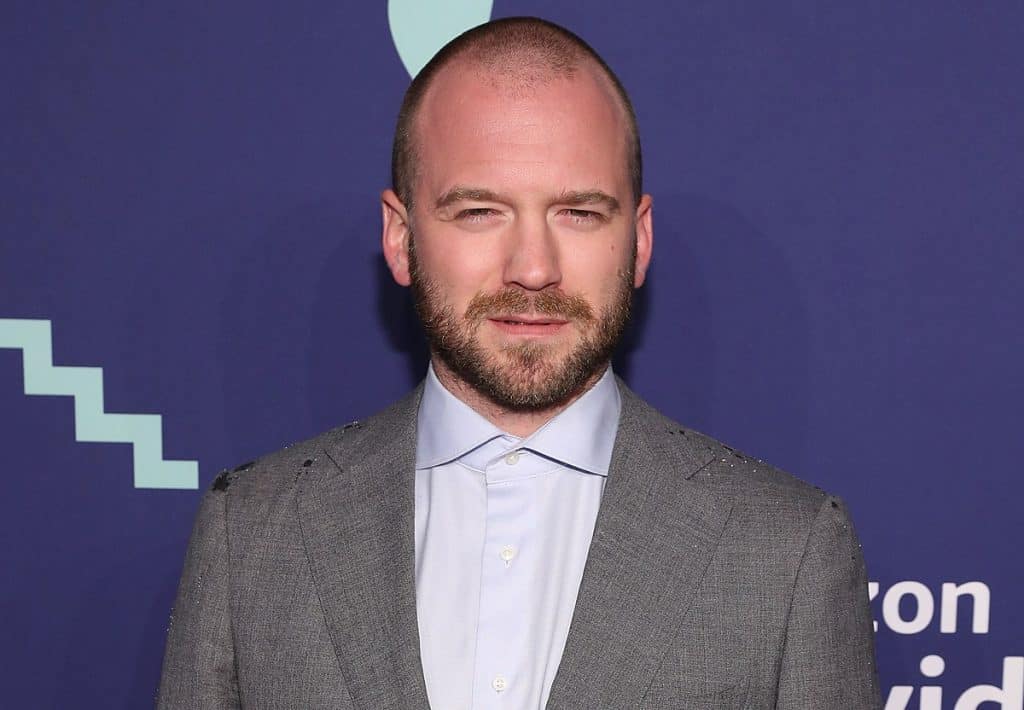 Hot Ones
"Hot Ones" is a web-based interview show, airing on the "First We Feast" YouTube channel. Each episode features Sean and his celebrity guest eating ten chicken wings (or vegan substitutes), each one seasoned with a progressively hotter sauce. While the guests are struggling with extremely hot food, they are being interviewed by Sean. This leads to some guests becoming less focused on the interview itself, and breaking out of their usual 'TV talk show' persona.
Every episode ends with Sean and his guest putting a small amount of the hottest sauce available on the final chicken wing. This show's tradition is known as 'the last dab', and although it's not required, most guests opt to do it even if they were already struggling with previous sauces.
Guests who manage to finish all ten wings are rewarded with the opportunity to promote their work to the audience, and the ones who weren't successful are still free to do so, but they also become members of the show's 'Hall of Shame'.
Aside from its unique concept, "Hot Ones" is often praised for Sean's deeply researched questions. He revealed in a recent interview that he works with his brother Gavin and the producer Chris to find everything available about the next guest. They then combine what they've found, and choose ten final talking points, one for each wing.
The first episode of "Hot Ones", which featured the rapper Tony Yayo, was uploaded onto YouTube on 12 March 2015.
Since then, the show has run for 15 seasons and 219 episodes in total, featuring celebrity guests such as Billie Eilish, Scarlett Johansson, Shaquille O'Neal, and Kevin Hart. Due to the show's popularity, the "First We Feast" YouTube channel currently has more than 10 million subscribers, with the most viewed video on the channel being "Gordon Ramsay Savagely Critiques Spicy Wings | Hot Ones", which numbers almost 90 million views.
The show has faced criticism for not having enough female guests. In 2017, professor Emily Contois from the University of Tulsa wrote that it reinforced the norm of eating hot food as something innately masculine, while arguing that even when the show features female guests, it's always women with the semi-masculine 'cool girl' persona.
In response to criticism, Sean has revealed that the team wants to have more women on the show, but that it's more difficult for them to find female celebrities who are willing to be guests at all, as they often refuse the offer when they hear the show's premise.
In 2020, the "Hot Ones" team released a sneaker collection in collaboration with Reebok. They also have a dedicated online store, as well as a brick-and-mortar store in Brooklyn, New York City, from both of which fans can purchase hot sauces featured in the show. In April 2021, the popular TV comedy show "Saturday Night Live" aired a parody of "Hot Ones", featuring Mikey Day as Sean, and Maya Rudolph as Beyoncé.
Love life and girlfriend
Sean is currently in a relationship with the journalist and 2015 Miss California, Natasha Alexis Martinez.
She is of Nicaraguan and Mexican descent, also does celebrity interviews for Complex, and has a degree in broadcast journalism from Chapman University. According to their social media accounts, they started dating in 2018, and are apparently still in a stable relationship.
Hobbies and interesting facts
Sean is a huge fan of World Wrestling Entertainment (WWE), citing wrestlers such as Chris Jericho, Sasha Banks and Stone Cold Steve Austin as some of his favorite guests whom he's interviewed.
Although he eats chicken wings in every episode of "Hot Ones", he doesn't like eating them outside of work, saying that he's got sick of them. However, he has become a fan of hot sauces, and has a hot sauce collection in his apartment. He has also experimented with putting them in different types of food, such as ice cream and smoothies.
Sean ate the world's hottest pepper, so called 'California Reaper', twice. According to the Guinness World Records, this kind of pepper averages over 1.5 million Scoville Heat Units.
He once had his forehead licked by Chrissy Teigen. 'I was a little bit startled by it but then, it's Chrissy Teigen, which put me at ease – and does make for a pretty good picture.', Sean said.
Age, height and net worth
Sean is 35 years old. He is bald and has brown eyes, he's 5ft 8ins (1.73m) tall, and weighs around 165lbs (75kgs).
As of July 2021, his net worth is estimated at more than $40 million.