• Sykkuno is a 28 year old social media sensation and gamer with over 3.2 million followers on Twitch
• His net worth is estimated to be over $1 million
• Sykkuno is of Chinese and Vietnamese descent with a Bachelor's degree in Mathematics and a Master's degree in Statistics
• He is one of the top ten most subscribed channels on Twitch as of April 2021
• Rumors suggest he is in a relationship with Valkyrae and owns a dog named Bimbus
Who is Sykkuno?
Thomas, only known by his online alias Sykkuno, was born on 4 June 1992 under the zodiac sign of Gemini, in Los Angeles, California USA. He is a 28-year-old social media sensation and gamer, best recognized for being a streamer, with more than 3.2 million followers on Twitch. He runs his official Twitter account with over 1.5 million followers, and his official Instagram account with more than 920,000 followers. He has amassed over 2.6 million subscribers onto his YouTube channel, while his videos have had almost 290 million views.
How rich is he, as of now? Sykkuno Net Worth
As of early 2021, Sykkuno's net worth is estimated at over $1 million, acquired through his Internet-based career, which includes sponsored posts, donations, stream subscriptions, and collaborations with other famous social media personalities and gamers.
Early Life, Family, Nationality, Ethnicity, Educational Background
Sykkuno spent his childhood in his hometown of Los Angeles, where he was raised by his parents; however, details about their names and professions haven't been revealed; he has two sisters, but their names also remain a mystery.
He holds American nationality and belongs to Asian ethnicity, being of Chinese and Vietnamese descent. Regarding his education, Sykkuno has a Bachelor's degree in Mathematics, and a Master's degree in Statistics. He spent some time working as a software developer.
YouTube Career
With the rise of the popularity of video games/gaming and social media, Sykkuno took the opportunity to create content related to video games. He initially launched his YouTube channel under the username 'Sykko', and started posting videos.
In August 2011, he created another channel under the username 'Sykkuno', which became his main channel, and began filming commentary of gameplay videos of the highly popular video game "League Of Legends". He uploaded his first video entitled "Corki – Revvin' Back Up! – Full Gameplay/Commentary", on 28 January 2012.
The number of his followers increased with each video, and he continued to post videos related to "League Of Legends" until 2019, when he expanded his content and began playing other video games.
Some of his most viewed videos are "this stealth kill method never failed me as impostor", "the CLOSEST vent kill I've ever done in Among Us", and "My simple deduction trick saved us from the impostor ft. PewDiePie, jacksepticeye & friends".
Twitch Live Streams
In April 2019, Sykkuno transferred to the world's leading live streaming platform for gamers called Twitch, on which you can find him under the username 'sykkuno'. He started streaming a number of video games, such as "Grand Theft Auto V", "Dead By Daylight", "Among Us", and "First Class Trouble", among many others, after being encouraged by OfflineTV member and fellow streamer LilyPichu.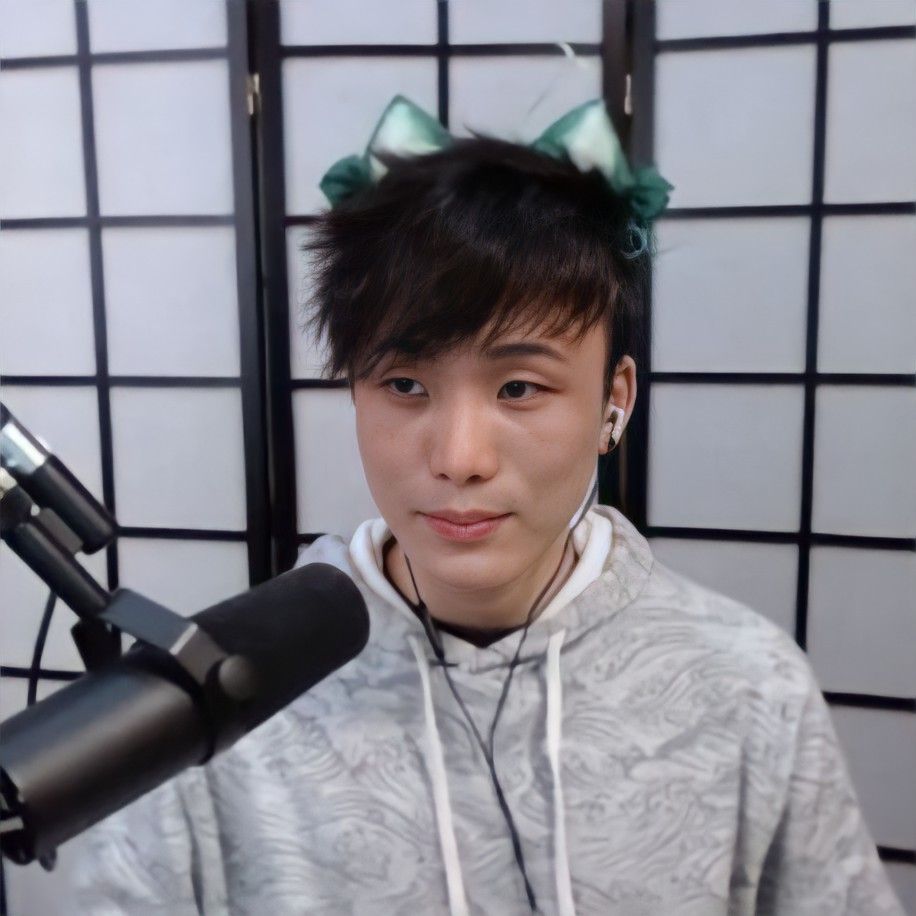 In no time he gained enormous popularity; he didn't show his face in live streams until February 2020, when he began using a webcam.
In May 2020, Sykkuno appeared as a contestant of the show "Rajjchelorette", which featured Jadeyanh. The host of the show was another famous Twitch streamer called Rajjpatel. He won the contest, after which he was given his own Rajjchellor show.
In November 2020, Sykkuno's Twitch channel gained more than 620,000 followers for 30 days, which led him to become one the fastest-growing streamers on the platform. His live streams have garnered more than a million viewers.
Most recently, he appeared in the charity stream of "Among Us" on the NBC late-night "The Tonight Show With Jimmy Fallon", alongside streamers Corpse Husband and Valkyrae, members of The Roots, and actors Noah Schnapp and Gaten Matarazzo.
As of April 2021, Sykkuno is one of the top ten most subscribed channels and his channel is the 39th most-followed channel on Twitch.
Additionally, Sykkuno runs his official self-titled Twitter account, and is active on his official Instagram account under the username 'sykkuwu'.
Appearance and Vital Statistics
The famous gamer has dark brown hair and dark brown eyes. He stands at a height of 5ft 7ins (1.70m), while his weight is approximately 132lbs (60kgs). His vital statistics are unavailable; his shoe size is 9 (US).
Personal Life – Is he single or not?
Sykkuno tends to keep his private life away from the eyes of the public. Nonetheless, he was rumored to be romantically involved with LilyPichu after they shared a photo back in 2014. Although he currently claims that he is single, there are some rumors that he is in a relationship with Valkyrae. His current residence is in Las Vegas, Nevada.
He is an avid animal lover, and has a dog named Bimbus.