• QuarterJade is a successful American YouTuber and Twitch streamer.
• She was born in the USA of Norwegian and Chinese descent.
• She is associated with successful gamers and streamers such as Masayoshi, Sydeon and iGumdrop.
• QuarterJade has impressive social media stats and is an Instagram influencer in her free time.
• Various sources estimate QuarterJade's net worth at around $1 million.
Who is QuarterJade?
Jodi – surname not revealed, but known professionally as QuarterJade, is a successful American YouTuber and Twitch streamer, with a love for videogames. Keep reading to learn about her early life, career, net worth, and more.
QuarterJade's Early Life
QuarterJade was born under the zodiac sign of Virgo on 25th August 1997, in the USA, of Norwegian and Chinese descent. Before becoming a full-time streamer, she studied biology at school and planned to study for a medical degree; however, other things were in store for her. We also know that she's an avid animal lover, and regularly posts photos of her cat Genji on Twitter and other platforms.
QuarterJade's Career
QuarterJade launched her YouTube channel in February 2018, and has since accumulated an impressive amount of followers and video views, with her most popular to date being viewed almost a million times.
During the start of her YouTube career, QuarterJade concentrated on Player Unknown's Battleground (PUBG). Her main channel is a varied mix of over 150 videos, and apart from gaming videos includes sporadic vlogs, hair tutorials, and even a couple of make-up videos. Other games that QuarterJade plays professionally include Valorant, Among Us, Minecraft, and League of Legends.
QuarterJade is associated with a number of other successful gamers and streamers, such as Masayoshi, Sydeon and iGumdrop. Currently she's living with the latter two, and the close friends upload many videos together. Sydeon is a cosplayer and has also done a variety of modeling work, while iGumdrop is a Twitch star of Malaysian descent who was born in New York, USA.
Streaming is clearly QuarterJade's passion, and in the past she's combined her hobby with her altruistic side, and done successful charity streams, with all proceeds donated to good causes.
QuarterJade's Dating Life
QuarterJade and popular gamer Masayoshi publicly announced on 31 December 2019 that they were dating on. As both are well-known in the gaming community, there has even been a video made about the moment they announced they were dating via livestream, which has been viewed almost 500,000 times.
Masayoshi was born on 18th June 1997 and raised in California, USA – he's of German, Italian, and Japanese descent. He rose to internet fame thanks to his League of Legend livestreams and commentary, and soon garnered hundreds of thousands of YouTube followers.
Masayoshi and QuarterJade have uploaded several cute videos, sharing birthdays, Valentine's dates, and other moments with their respective fanbases. The pair have a lot in common apart from their love of gaming, and their fans love the regular videos they upload showing them their daily lives.
QuarterJade's Social Media
QuarterJade has impressive social media stats. On YouTube she boasts over 270,000 subscribers and almost 23 million total video views. She also has more than 340,000 Instagram followers, 325,000 Twitter followers, and almost 570,000 Twitch followers.
In this day and age where every social media platform can generate revenue, QuarterJade is clearly a savvy and business-minded individual, who regularly generates content for her fanbase.
Not many people know that QuarterJade also has a lifestyle channel on YouTube called "JustJodi", counting another 60,000 subscribers. She uses this channel to show fans a different side of herself, and has uploaded six videos so far, including a room tour, a clothing haul, an everyday make-up routine, and a day and night skincare routine. Although JustJodi is not as popular as QuarterJade's main channel, the videos she uploads are well received with thousands of likes and positive comments.
It's perhaps no surprise that QuarterJade is also an Instagram influencer in her free time, and sponsors clothing from brands such as Ebiko, although she doesn't seem interested in going down the online modeling path right now. In the past, she's also promoted her friends' merchandise brands, but it's unlikely that she would get paid for that.
QuarterJade's Net Worth
To accurately calculate QuarterJade's net worth we'd need to estimate how much she makes from her different streams of income. Her monthly Twitch account has a Tier 2 subscription for $9.99 and a Tier 3 subscription for $24.99, both of them including more benefits for her fans. Taking into account that she has over 560,000 Twitch subscribers, that means QuarterJade potentially generates at least $2.8 million a month from that platform alone.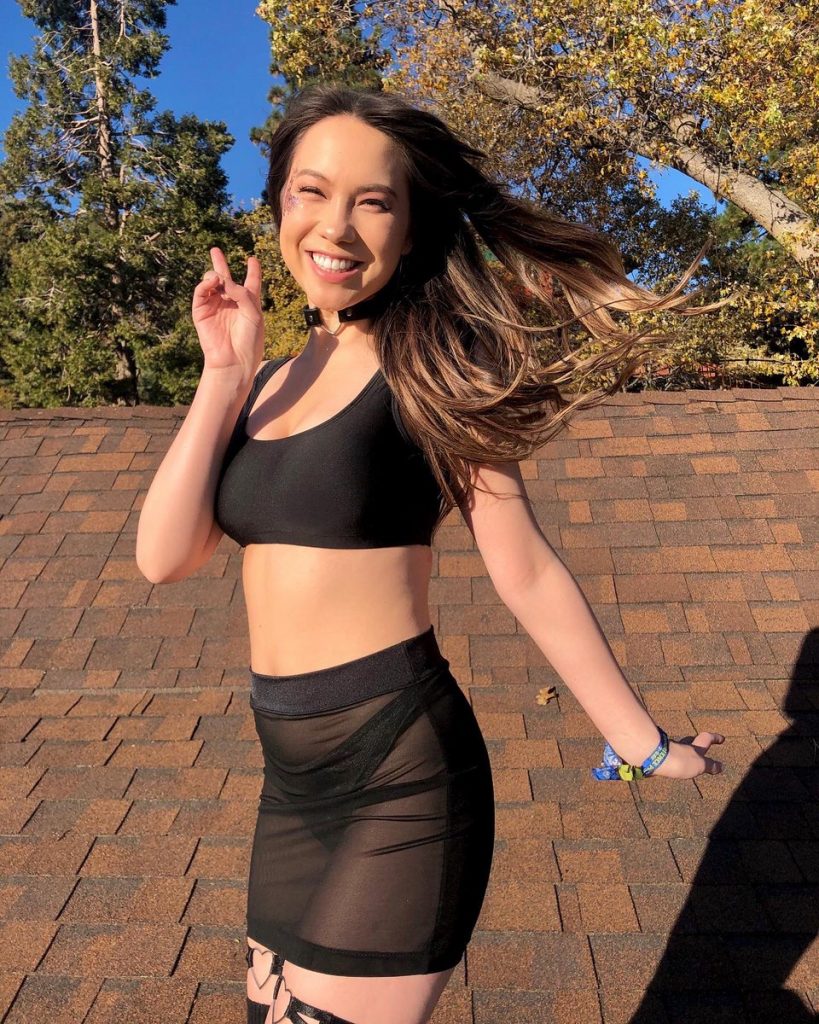 It's difficult to know exactly how much YouTubers earn. The platform uses CMP (Cost Per Mille) to calculate advertising revenue, which means that for every thousand views a video gets, content creators earn a sum which depends on a number of factors including the genre of the video and the age of the viewer. YouTube also takes 45% of the money generated.
Recently, YouTube gamer MattCS came forward and revealed that he earns a total of 56 cents per thousand views. It's also important to keep in mind that the subscriber count doesn't matter when calculating advertising revenue; MattCS's channel has around 380,000 subscribers, but his videos have been seen a total of sixty million times since he joined in 2015.
As gaming is such a saturated genre on the platform, these types of videos have a much lower CPM compared to other YouTube categories such as fashion or beauty.
To put it into comparison, other categories have a CPM of between $2 and $24. This means we can definitely assume that the platform is not QuarterJade's main source of income, despite her videos regularly racking up 300,000 views and more.
Sources' best estimate is that Quarterjade's net worth is around $1.5 million, as of early 2021.
Various sources estimate QuarterJade's net worth at around $1 million based on her Twitch stream and YouTube channel. Although we can't confirm or deny that figure, we believe that it could be much more due to the popularity of her Twitch. And as the sky is the limit with the power of social media, we could possibly see QuarterJade branching out and creating her own line of merchandise in the future to raise her net worth even more.