Zack Ward is a Canadian actor who has starred in "A Christmas Story", "Transformers" and "Postal". Ward is a child actor who is one of the few to have gone on to have successful roles well into adulthood. Ward is an accomplished actor, producer, director and business owner.
Early life, family, educational background
 Zacharias Ward was born on 31 August 1970 under the Virgo star sign, in Toronto, Ontario Canada, the son of actress Pam Hyatt – Ward and his brother were raised by their mother as a single parent.
He expressed his desire to act from a young age, but his mother, who had experience in the industry, was against it. After some persuading and convincing from Zack and his brother Carson T Foster, she let him audition for his first role.
Career
Ward's career in show business began in the classic film "A Christmas Story", where he played Scut Farkus. This was a breakthrough role for the redhead who went on to guest star in several popular TV shows such as "NCIS" and "Lost". Zack portrayed Mac Silverman in the popular series "Lost".
He soon branched out to movies, and appeared in "Transformers". "Moving McAllister" and "Resident Evil: Apocalypse". He now has over 214 credits to his name, ranging from voice acting, producing, directing and editing.
In an interview with Stage 32 he explained how he first fell in love with acting 'I did not dream of becoming an actor … but my mother is an actress so I was raised on the sets of TV shows, movies and commercials from the age of five. … I watched my mom get up early, take the subway to set, go through wardrobe, make-up, rehearsal blocking, get notes from the director, make adjustments …At the end of the day she would take off the wardrobe, make-up and we'd go home. It was a job.'
Grit Film Works
In 2014, Zack Ward explored his talents behind the camera by partnering with James Cullen Bressack to launch a production company called Grit Film Works. A year later, Grit Film works began work on two horror films; the first one entitled "Bethany" focused on a young woman who moves back to the home she lived in as a child. Shortly afterwards, the past trauma of her mother's abuse begins to haunt her, making her lose track of her memory. Bressack took on the role of director for the film, which had Shannen Doherty and Brodus Clay in the cast among other names.
Global Sports Financial Exchange
Ward partnered with ex-hockey player Bernie Nicholls to launch a site that enables sports fans to invest in their favorite professional sports teams. Global Sports Financial Exchange (GSFE) was launched as a platform for sports lovers to invest, and in return receive financial gain when their favorite teams perform well. Nicholls spoke with National Hockey League (NHL) commissioner Gary Bettman, saying 'I remember the first thing Mr Bettman said to me 'It's not gambling is it?'. 'No, Gary, it's not gambling. If you buy shares tonight in The Rangers and they play and lose, you don't lose your investment. Nicholls explained that one would get paid dividends on every win.'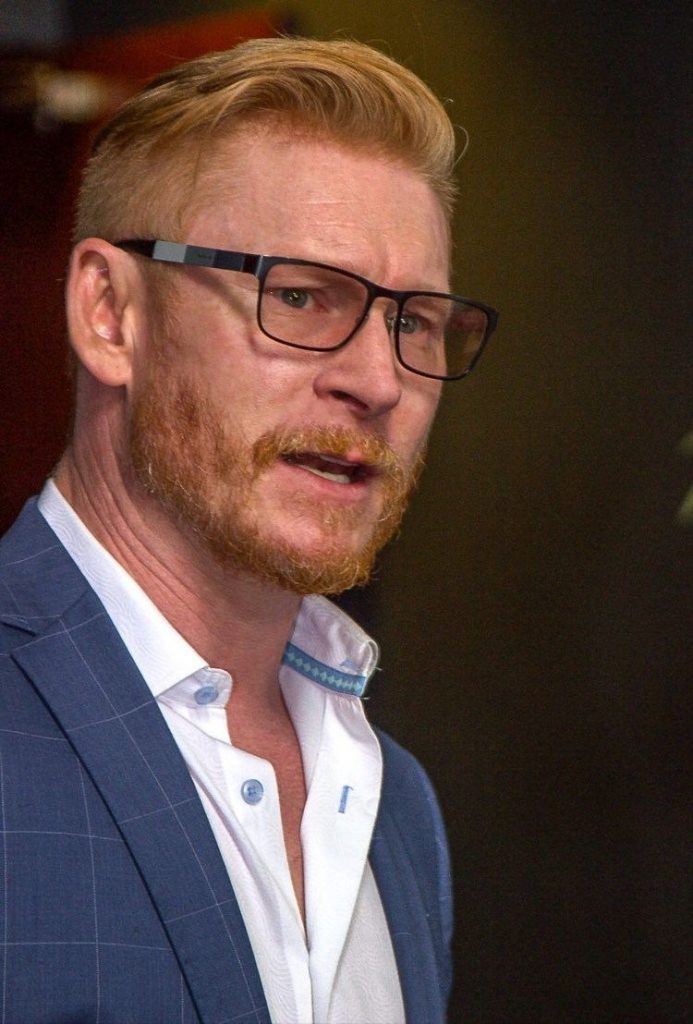 The whole purpose behind GSFE is that fans are not betting but rather investing in the sports teams , ultimately owning some shares. Investors can then sell or move their shares as they see fit. The company has investors in over 80 countries, with more than $1.57 billion in capital
Personal life
Zach has been married to Jen MacMahan Ward since 2018. In January, Jen took to Instagram to celebrate their eight-year wedding anniversary. They don't have any known children together.
Who is Pam Hyatt?
Pamela Hyatt is a Canadian actress, born in 1936 and famously known for her role as Noble Heart in "The Care Bears Movie II: A New Generation". Hyatt has lent her voice to numerous characters including Kaede in "InuYasha". She has also had roles in "The Dead Zone" and "Class of the Titans".
Zach's hobbies, favorite things and r facts
His character in "A Christmas Story" was the main inspiration behind Scott Tenorman in the South Park series.
Starred in the adaptation of four video games.
He was housemates with actress Milla Jovovich while they filmed the 2004 film "Resident Evil: Apocalypse" in Toronto.
He learned martial arts and taekwondo when he was young.
Has lived in Japan and Thailand
Appearance, clothing style
George keeps his private life out of the media, and doesn't have any social media accounts. When photographed on the red carpet, he's often formally dressed in a tuxedo or a stylish suit.
Net worth and salary
Zack Ward has an estimated net worth of over $4 million, and reportedly has an annual income of around $1 million.