• Connie Sellecca is an American actress, radio host, and former model born in The Bronx, New York City in 1955
• Her career began as a model and transitioned to acting, and she has appeared in several movies and TV series
• She has been married twice and has two children
• She is known for her philanthropy work, hosting a radio show and podcast, and having an estimated net worth of over $30 million
• She currently resides in Beverly Hills, California
Who is Connie Sellecca?
Concetta Selechia – aka Connie Sellecca – was born in The Bronx, New York City, USA, on 25 May 1955. She's an American actress, radio host and former model, perhaps known best for her roles in TV series such as "Hotel" and "Flying High". She's also known for starring in Christmas movies "I Saw Mommy Kissing Santa Claus", and "A Holiday to Remember".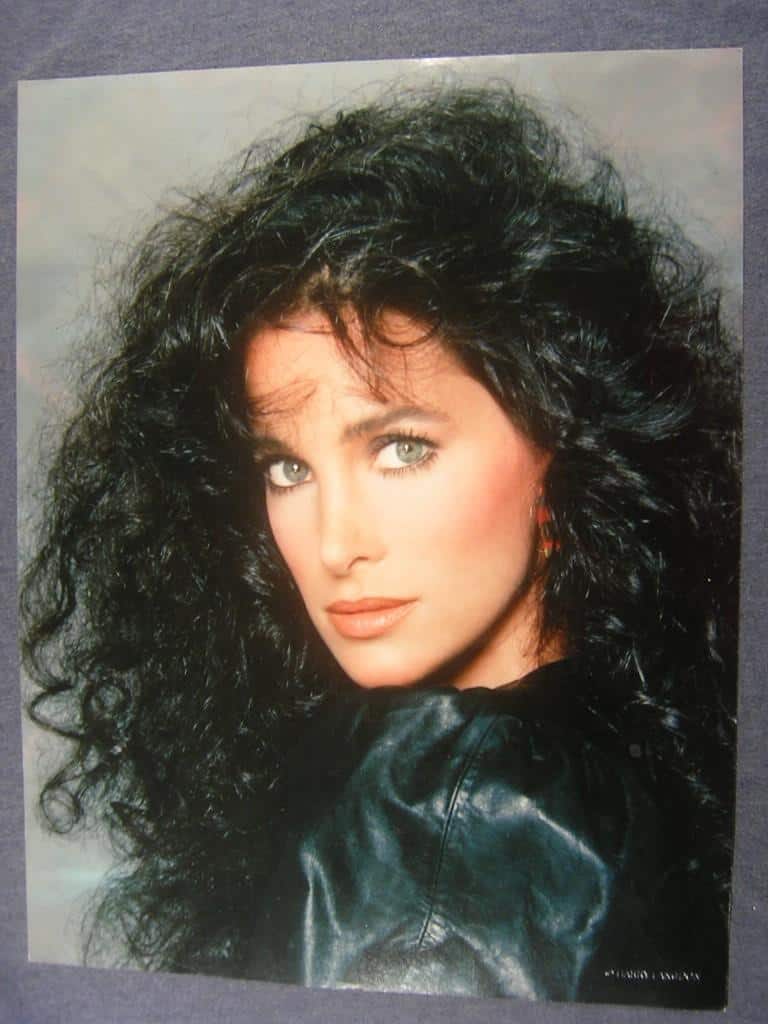 Early life and education
Connie has Italian roots, her parents being Primo Sellecchia and Marianna Acampora – they were wed from 1952 until Primo's passing in 1987.
The family relocated to Pomona, New York when Connie was 12 years old, where she attended junior high school. Her passion for performing arts was ignited while she was studying at Ramapo High School in Spring Valley, New York. She matriculated in 1973, and enrolled at Boston College, a prestigious private university, but withdrew after less than a year to pursue a career in the entertainment industry. Initially, Connie worked as a fashion and lingerie model, before transitioning to acting.
Roles in movies
Connie made her film debut in the 1978 sci-fi adventure "The Bermuda Depths", which also starred Leigh McColskey and Carl Weathers. In the following year, she played one of the leads in the superhero movie "Captain America II: Death Too Soon", directed by Ivan Nagy and which starred Reb Brown in the titular role. Also in 1979, she appeared in the slasher horror "She's Dressed to Kill".
Through the 1980s, Connie continued appearing in TV movies, starting with her role in the 1985 drama "International Airport", centered on the manager of a metropolitan airport who has a hard time dealing with the stress of his job. Two years later, she starred opposite John Ritter in the romantic comedy "The Last Fling", directed by Norman Jewison, and followed up with roles in thriller dramas "Downpayment on Murder" (1987), "Turn Back the Clock" (1989), and "Miracle Landing" (1990).
In 1995, she played the lead role alongside Alyssa Milano in the TV drama film "The Surrogate", centered on a young woman who agrees to carry a baby for a rich couple. Four years later, she starred in the adventure thriller "Dangerous Waters", written and directed by Catherine Cyran.
In the first decade of the new millenium, Connie had only three film roles – in "I Saw Mommy Kissing Santa Claus" (2001), "Anna's Dream" (2002), and "The Wild Stallion" (2009). In 2012, she starred as Elizabeth in the romantic drama "All About Christmas Eve", directed by Peter Sullivan, and which also starred Haylie Duff and Chris Carmack.
After a 10-year break from acting, Connie made her comeback in the 2022 romantic drama "A Marriage Made in Heaven", written and directed by Robert Krantz.
Roles in TV series
Connie made her TV series debut in the short-lived comedy "Flying High", which aired from 1978 through 1979. Created by Dawn Aldredge and Marty Cohan, the show followed the misadventures of three flight attendants working for the fictional Sun West Airlines.
In 1980, she appeared in four episodes of the sci-fi action drama "Beyond Westworld", based on the 1973 movie of the same name. From 1981 through 1986, Connie starred in the ABC sitcom "The Greatest American Hero"; the series centers on a clueless superhero named Ralph Hinkley (played by William Katt) who must learn how to use his powers through trial and error. In the series, Connie played Ralph's lawyer, Pam Davidson. The show is considered a cult classic, and was adapted into a series of comic books in 2008.
Another major TV series role for Connie was in the ABC drama "Hotel", which aired from 1983 through 1988. The show was created by Aaron Spelling, and also starred James Brolin and Anne Baxter. It's set in the luxurious St. Gregory Hotel, and each episode features different guests of the establishment. Connie played the role of Christine Francis, the general manager of the hotel, who is dedicated to ensuring that everything runs smoothly. Over the course of the series, it tackled a range of issues, including crime, love, and family drama, and featured appearances by many well-known actors and actresses. "Hotel" was generally well-received by critics and audiences alike, earning three Golden Globe nominations, including for Best Performance by an Actress in a TV Series for Connie.
In 1989, she played one of the lead roles in the critically acclaimed limited series "Brotherhood of the Rose". In 1991 and 1992, she starred opposite Greg Evigan in the CBS crime drama "P. S. I. Luv U", created by Glen A. Larson – the series follows the adventures of a pair of secret agents, who are tasked with solving crimes while pretending to be a married couple. The show was known for its comedic tone and fast-paced action sequences, and was generally well-received. However, it struggled in the ratings, and was ultimately canceled after just one season.
Connie's next TV series role was alongside Jennifer Lopez and Megan Follows in the mystery crime drama "Second Chances", which aired in 1993 and '94. The series was based on a novel by Sidney Sheldon, and was intended to be a continuation of the story from his earlier novel "If Tomorrow Comes". However, the show diverged significantly from the source material, and was ultimately canceled after only one season,
In 2001, Connie appeared in two episodes of the short-lived sitcom "Bob Patterson", centered on a shady motivational speaker, played by Jason Alexander. Since then, Connie has appeared exclusively in movies.
Love life and husband
In the late 1970s, Connie was in a relationship with her "Flying High" co-star, Howard Platt. The couple became engaged and had even planned a wedding, but had to move the original date of the ceremony due to a scheduling conflict with the filming of "Flying High". Connie and Howard moved in together, but eventually ended their relationship, and didn't marry.
My husband was inducted into N.C. Music Hall of Fame tonight. Congratulations @JohnTesh pic.twitter.com/P5SWVuXCci

— Connie Sellecca (@conniesellecca) October 19, 2018
In 1979, Connie married the actor Gil Gerard, welcoming their son Gilbert 'Gob' Gerard two years later. However, Connie and Gil ran into major marriage issues in 1986, after Gil's TV show "Buck Rodgers in the 25th Century" was canceled by the network, and he began struggling with his increasing addiction to alcohol, drugs and food. Their marriage was formally dissolved in 1987, after a bitter custody battle. Connie was granted full custody of their son, while Gil remarried to interior designer Bobi Leonard later in the same year.
In 1992, Connie married pianist and radio host John Tesh, with whom she has a daughter named Prima, born in June 1994. In 2015, John was diagnosed with prostate cancer, and has credited his wife for helping him during this difficult period of his life. The family resides in Beverly Hills, California.
Where is she now?
Since the early 2000s, Connie has mostly stepped away from acting to focus on her family, while also working on her personal projects. She had launched her own line of beauty products, called The Sellecca Solution, but which is now discontinued.
In 1999, she joined her husband John Tesh as a host of his weekly radio show "Intelligence for Your Life", focused on wellness and personal development. Connie has since started her own podcast, "Intelligence for Your Health", passing on previous hosting duties to her son, Gib.
Connie is also known for her philanthropy work. She's one of the founders of the Sellecca-Tesh Foundation, a charity organization that provides help to patients suffering from dementia and other neurological disorders. Furthermore, she's also been serving as a spokesperson for the non-profit organization Mothers Against Drunk Driving.
As of February 2023, Connie has an estimated net worth of more than $30 million.