Who is Wil Willis?
Wil Willis was born under the zodiac sign of Aquarius on 14 February 1975, in Portugal. He is a 45-year-old American actor, writer and TV host, probably best recognized for hosting the Military Channel's series "Triggers: Weapons That Changed The World" (2011-2013), and the History Channel's competition reality show "Forged In Fire" (2015-2019). He is also known for being a former Pararescue specialist, and retired US Army Ranger.
How rich is he, as of now? Wil Willis Net Worth
As of early 2021, Wil Willis' net worth is estimated at close to $1 million, acquired through his successful involvement in the military, and the entertainment industry as an actor, writer and TV host.
Early Life, Parents, Nationality, Ethnicity
Wil Willis was born on a military base in Portugal where his father was stationed, but was raised in the US since he returned there with his family at the age of two. He spent his childhood moving a lot across the States, until his father retired in 1991. Information about the names of his parents hasn't been revealed to the public yet, but it's known that he has a brother named Nick Willis. Wil holds American nationality and belongs to White Caucasian ethnic group.
Regarding his educational background, Wil matriculated in 1993.
Military Career
Upon matriculation, Wil joined the US Army, and served in the Army's Co. 3d Battalion 75th Ranger Regiment, on active duty for more than four years from October 1993 to February 1998. He then enlisted into the US Air Force Pararescue, where he served as a Pararescue Recovery Specialist between June 1998 and March 2007. After 14 years of active duty, Wil spent one year as a reserve duty officer with the Air Force before he retired in August 2008.
He also joined the Assessment and Training Solutions, where he initially worked as a program manager and instructor of Military Science and Technology specializing in Tactical Trauma Care, and was eventually promoted to the position of a regional director of operations; he now teaches Tactical Combat Casualty Care to deploying military units.
Career Beginnings on Film and Television
Concurrently, Wil Willis started pursuing a career on film and television. According to his official IMDB account, he made his debut appearance as himself in an episode of the TV documentary series "Rescue Warriors" in 2005.
He then landed the small roles of a British team member in the 2006 comedy film "Beerfest", and Angie's husband in the 2007 crime drama mystery film "In The Valley Of Elah", next to Tommy Lee Jones, Charlize Theron, and Susan Sarandon.
Rise to Prominence
Wil Willis came to prominence when he was chosen to host the reality TV show "Special Ops Mission", which was broadcast on the Military Channel in 2009. The show features him performing solo special operations missions versus opposing-force (OPFOR) operatives, which includes regular and special operations veterans in a simulated war-game scenario.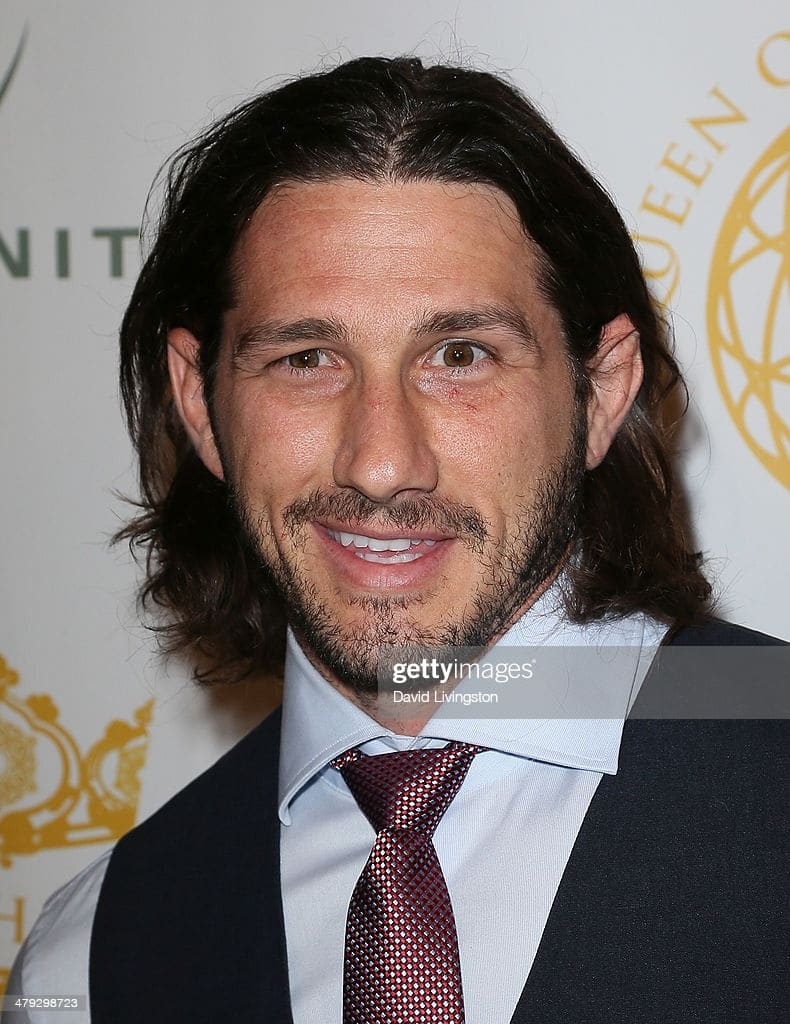 In 2011, he wrote and starred in the short comedy fantasy film "Waste Of Time", and thereafter Will hosted the Military Channel's series "Triggers: Weapons That Changed The World". In each episode, he tests various iconic weapons, such as muskets, assault rifles, rocket-propelled grenades (RPGs), and pistols, to name a few, including talking about their historical significance. The show aired for two seasons from 2011 to 2013. Two years later, he landed the role of Willis in the short action drama film "Sovereign".
Continued Success and "Forged in Fire"
Wil Willis' next major project came when he started hosting the reality competition show "Forged In Fire" on the History Channel. It follows bladesmiths competing to forge some of the most iconic bladed weapons in history, to win the prize of $10,000 and the title 'Forged in Fire Champion'. Some the most popular weapons featured in the show include the German Halberd, the Japanese Katana, the Viking War Axe, and the Khopesh, among others.
Wil served as the host for the first seven seasons, aired from 2015 to 2019, then moved to its spin-off entitled "Forged In Fire: Beat The Judges", which premiered in June 2020.
Appearance and Vital Statistics
Wil Willis has short dark brown curly hair and dark brown eyes. He stands at a height of 6ft 1in (1.83m), while his weight is approximately 190lbs (86kgs), and chest size 42ins. Information about his vital statistics, biceps size, and shoe size isn't available.
Personal Life
Wil Willis is married to Krystle Amina.
She is an artist specializing in watercolor, pastel and charcoal. After dating for a while, he popped the question and proposed to her in March 2017 on the Empire State Building in New York City, and later that year the couple exchanged their wedding vows at a lavish ceremony on 11 October. She gave birth to their first child, a son named Flash Orion Willis, in March 2020. Wil also has two sons, named Jacob and Caleb, from his previous relationship with a woman whose identity hasn't been revealed. The family's current residence is in Los Angeles, California.