• Charlene Tilton is an American actress with over 65 acting credits to her name.
• She is best known for her role as Lucy Ewing in the long-running TV series "Dallas", for which she won the Young Artist Award for Best Juvenile Actress in a TV Series or Special.
• She has had roles in many films and series, including "The Love Boat", "Married…with Children", and "The Middle".
• She has been married twice and has one daughter, and two grandsons.
• She has an estimated net worth of over $2 million.
Who is Charlene Tilton?
She is an actress with over 65 acting credits to her name, but Charlene Tilton rose to prominence thanks to her role as Lucy Ewing, a troubled teenage daughter of Valene and Gary, who was raised by Miss Ellie in the long-running TV series "Dallas".
Charlene made an appearance in 242 episodes, from 1978 through 1990, and in 1980  this role brought her the Young Artist Award for Best Juvenile Actress in a TV Series or Special. She was also nominated for the Bravo Otto Germany Award for Best Female TV Star in 1981.
If you're curious about what she was doing before and after her role in "Dallas", we'll tell you everything you need to know about her career, life, and current endeavors.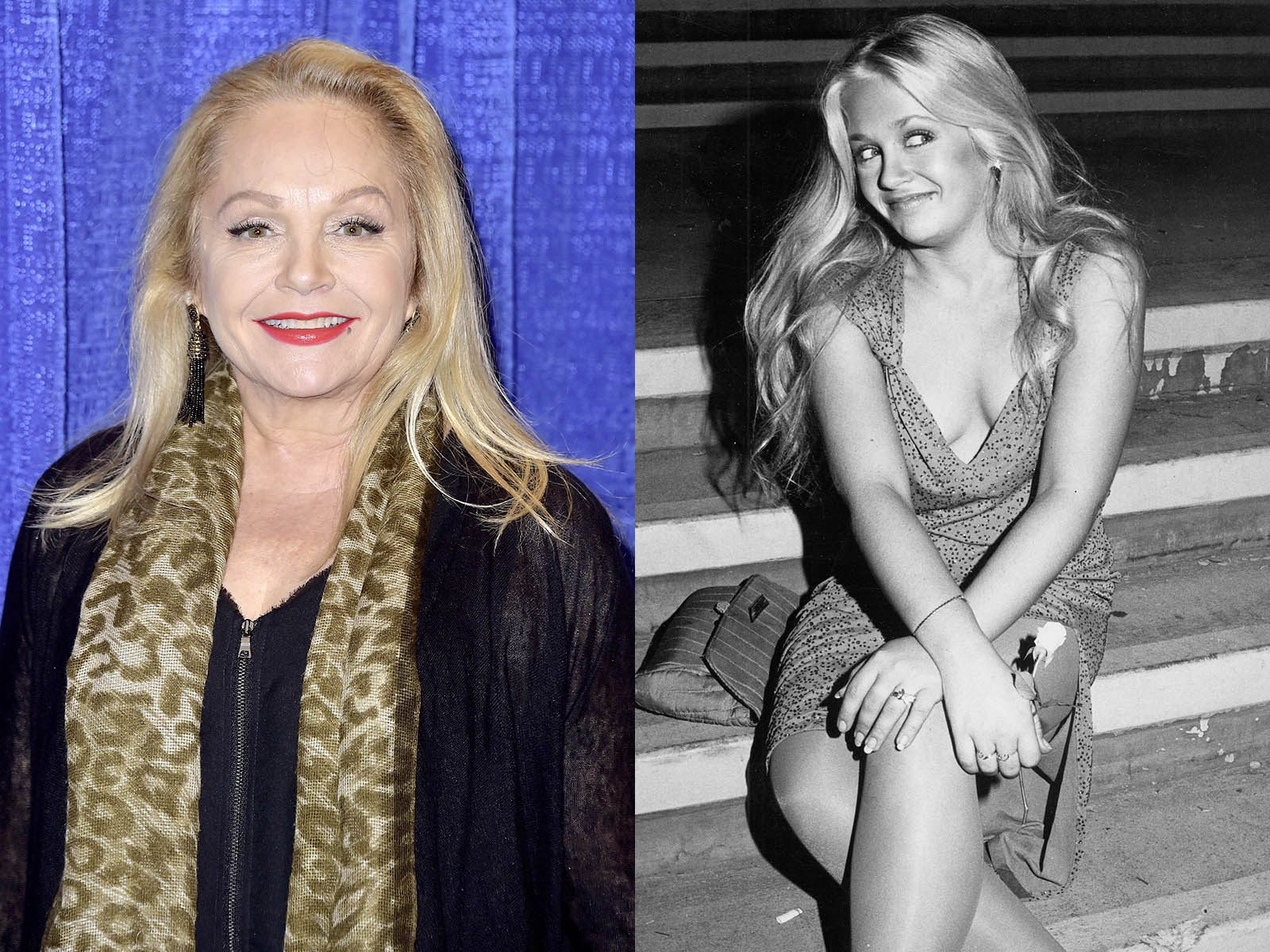 Early life, family, and education
Born Charlene L. Tilton under the zodiac sign of Sagittarius on 1 December 1958, she recently celebrated her 64th birthday. Charlene is a San Diego, California USA native, holds American nationality, and her ethnicity is White. Because of her blue eyes, blonde hair, and petite figure (she is 4ft 11ins-1.5m tall), people assumed that she's of Swedish or Danish descent, which Charlene hasn't confirmed.
She was raised by her mentally ill single mother, Katherine Thacker, who occasionally worked as a secretary, and the two often struggled financially. Charlene has never met her father. Charlene regarded the actor Larry Hagman, her co-star from "Dallas", as her 'surrogate father', and the two had remarkable chemistry both on and off the screen, and stayed close until he died in 2012.
Speaking of Charlene's educational background, she attended Hollywood High School, and upon matriculating in 1976, she didn't go to college but pursued her acting career.
Roles in series
Charlene made her acting debut as Jill Higgins in an episode of the series "Happy Days" in 1976. She followed with her guest role as Wendy Springer in "Eight Is Enough" in 1977, and made an appearance as Joanne in the 1978 series "Police Woman", before she was cast to play her most notable TV series role.
As mentioned, she played Lucy Ewing in "Dallas", also starring Larry Hagman, Patrick Duffy and Ken Kercheval. The series followed the story of J. R. Ewing, a Texas oil baron, his dysfunctional family, the conflicts with his brother Bobby, shady business deals, and numerous trials and tribulations, set in Dallas, Texas. It had 82 award nominations and won 47, including four Primetime Emmys.
Besides the aforementioned award, Charlene won the Bambi Award-Jubilee for representing the '80s, which she shares with Patrick Duffy, and she also won the Young Artist Award for Former Child Star Lifetime Achievement in 2001, and TV Land Pop Culture Award in 2006, which she shares with her co-stars.
Concurrently, Charlene had a recurring role as Emily in the popular comedy series "The Love Boat" (1980-1987), and made an appearance in an episode of the series "New Love, American Style" in 1986.
In the early '90s, after her role in "Dallas", Charlene focused on movie roles, but was seen guest starring in the series "Married…with Children" in 1993, and in "Night Stand" in 1995.
Her next TV series role came in 2012, when she reprised her role as Lucy Ewing in the eponymous spin-off from "Dallas", which followed the story of the children of J.R. and Bobby, also bitter rivals. The series aired until 2014, but Charlene was seen in just six episodes. Concurrently, she made an appearance in an episode of the series "DeVanity", which brought her the Indie Series Award for Best Guest Star – Drama.
In the following years, Charlene also guest starred in "TMI Hollywood" (2014) and "The Middle" (2015), which was her most recent TV series role.
Roles in movies
Charlene made her big-screen debut as Bambi in the 1976 fantasy comedy "Freaky Friday", and this was also her first lead role. She starred opposite Barbara Harris in this story about a mother and daughter who find their personalities switched, and on this strange Friday, they have to live each other's life. The movie was nominated for three Golden Globe Awards.
Two years later, Charlene was cast to play Candy in "Sweater Girls", followed by her role in "Big Wednesday", also in 1978. In the following year, she was seen in a few TV movies, before returning to the big screen in 1990.
She was seen co-starring in "Ragin' Cajun" and "Border Shootout", followed by her role as Debbie Claukinski in the 1991 comedy "Problem Child 2". In the following year, Charlene played Isabelle opposite Jeff Wincot in the action movie "Deadly Bet", about a gambler who puts his life on the line to buy his way out, which was poorly rated by the audience, but the critics praised Charlene's acting.
#throwbackthursday Me and my buddy Charlene Tilton (@tiltonway) hanging out at Parnassus the other month. What a love! Did you ever watch Dallas? https://t.co/GxoSwVf0HO pic.twitter.com/u4KzrbtsFh

— J.T. Ellison (@thrillerchick) April 23, 2020
Charlene followed with her roles in "The Silence of the Hams" (1994) and "Detonator" (1996), while the early 2000s saw her in some TV and short movies before her role as Blonde School Director in the 2001 comedy "Totally Blonde", starring Krista Allen.
The following years saw Charlene in short movies such as "A Distant Thunder" (2005), and TV movies including "Point of Entry" (2007), and having a small part as Jill's Mother in the 2008 teenage comedy "Superhero Movie", starring Leslie Nielsen and Drake Bell.
In 2010, Charlene was seen in "Paranormal Calamity" and "#1 Cheerleader Camp", followed by her role as Sarah Malone in "Edge of Salvation" in 2012, in which she had the lead female role. It seemed that Charlene's career was going up, as she followed with the lead roles in "Hemingway" (2012), "Not Another Celebrity Movie" (2013), and "Buttwhistle" in 2014.
Next, she was seen as Aunt Sally in the comedy horror "Doctor Spine" (2015), and as Irma in "Vengeance: A Love Story" in 2017, followed by her role as Aunt Marjory in the 2019 romantic drama "Starting Up Love", in which she starred opposite Anna Hutchison and Steve Coulter. Although the movie had no nominations, the audience loved this story about a handsome handyman who helps the beautiful woman to fix the house she inherited from her uncle.
Most recently, Charlene starred as Nancy in the 2021 fantasy family drama "A Unicorn for Christmas", and her fans will be happy to hear that she has three upcoming projects which are currently in development, but for those who can't wait, they can enjoy her role as Pam in the romantic comedy "Heaven Sent", which is set to premiere in February 2023.
Love life, husband, and divorce
Charlene was twice married – her first husband was a country singer Johnny Lee, known for his hit "Lookin' for Love". The two married in 1982, and that same year welcomed their daughter, Cherish Lee. However, their marriage ended in divorce in 1984.
Her second husband was Domenick Allen, a Scottish actor known for his role in "Othello". The two married in 1985 but divorced in 1992; they didn't have children together.
In the early 2000s, Charlene began dating cinematographer, Cheddy Hart. They lived together in Oxnard, California, and often enjoyed boating. They seemed like a happy couple, but unfortunately, Cheddy died of heart failure in December 2009.
As of early 2023, it seems that Charlene is single, has been married twice, and has one child. According to her, she enjoys spending her time with her two grandsons.
Net worth
She starred in one of the most popular soap operas, and although there is no info about her salary for her work on "Dallas", according to sources, as of February 2023, her net worth has been estimated at over $2 million, mostly earned thanks to her acting talent.