• Ellen Corby was an American Academy Award-nominated actress and writer who made over 260 film and TV appearances.
• She is best known for her role as Esther 'Grandma' Walton in the TV series "The Waltons" (1972-1980).
• She won 3 Primetime Emmys and a Golden Globe Award for her role in "The Waltons".
• She was in a romantic relationship with Stella Luchetta from 1954 until her death in 1999.
• She was 5ft 2in with brown hair and brown eyes.
Who is Ellen Corby?
Ellen was an American Academy Award-nominated actress and writer, who made more than 260 film and TV appearances throughout her career. She is perhaps best remembered as Esther 'Grandma' Walton in the TV series "The Waltons" (1972-1980), in addition to numerous other popular roles she had during her career.
Ellen Corby (1911–1999) was born on this day. She was an Oscar nominee for I REMEMBER MAMA (1948) and an Emmy winner for THE WALTONS.What do you remember her from?

Posted by getTV on Wednesday, June 3, 2020
Ellen Corby Wiki: Early Life and Education
Ellen Hansen was born on 3 June 1911, in Racine, Wisconsin, USA. The daughter of parents who immigrated from Denmark, she took an interest in acting at a relatively young age. While in high school, she joined an amateur theater, and then moved to Atlantic City in 1932, then to Hollywood in the same year, where she landed a job as a script girl at RKO Studios and Hal Roach Studios. Ellen took up acting lessons while working at the studio.
Career Beginnings
Ellen's acting career began with appearances in a number of projects in the 1930s, but all these were only bit parts and uncredited, but two of which were the romantic comedy film "Rafter Romance" (1933), with Ginger Rogers, Norman Foster, and George Sidney in the lead roles, and "Sons of the Desert", a comedic adventure of the two stars and beloved friends, Stan Laurel and Oliver Hardy.
One of her first credited roles was as Aunt Tina Halvorsen in the Academy Award-nominated family-drama film "I Remember Mama" (1948), which starred Irene Dunne, Barbara Bel Geddes and Oskar Homolka, about a young writer who talks about her childhood as one of four children of Norwegian immigrant parents in 1910s San Francisco. Ellen earned an Academy Award nomination, and a Golden Globe for Best Supporting Actress for her performance.
Before the '40s ended, Ellen appeared in the comedy film "Strike it Rich", and the Oscar-winning romantic family-drama film "Little Women", starring June Allyson, Peter Lawford and Margaret O'Brien. Moreover, she was Felicite in the Oscar-nominated romantic drama film "Madame Bovary", based on the novel by Gustave Flaubert and starring Jennifer Jones, James Mason and Van Heflin.
Ellen started the new decade with the co-starring role in the Academy Award-nominated John Cromwell's film-noir crime-drama "Caged", with Eleanor Parker as a naïve pregnant 19-year-old prisoner. Then she appeared in the western "Gunfighter", starring Gregory Peck.
Ellen Corby (uncredited), It's a Wonderful Life, 1946… pic.twitter.com/L2S6otuOdx

— Classic Movie Hub (@ClassicMovieHub) June 4, 2019
She enjoyed success throughout the decade, appearing in a number of successful projects. She co-starred with Doris Day and Gordon MacRae in the comedy musical "On Moonlight Bay", while in 1953 appeared in the film Oscar-winning western "Shane", which starred Alan Ladd, Jean Arthur and Van Heflin.
She continued to feature in westerns throughout the decade; in 1954 she appeared in "Untamed Heiress", while she also appeared in the Academy Award-winning romantic comedy-drama film "Sabrina", starring Humphrey Bogart, Audrey Hepburn and William Holden, before in 1956 returning to a western with a role in the Academy Award-nominated "Stagecoach to Fury", starring Forrest Tucker, Mari Blanchard, and Wallace Ford.
She spent the '60s appearing in numerous TV series as a guest star. Some of the titles included "Laramie" (1960), then "The Virginian" (1964), "Valentine's Day" (1965), and "Please Don't Eat the Daisies" (1967), among many others.
Rise to Prominence
After years of appearing in supporting and minor roles in successful films and series, Ellen secured the role of her career in 1971, as Esther Walton in the television movie "The Homecoming: A Christmas Story". The movie was a pilot for the upcoming TV series "The Waltons", which follows the family living in rural Virginia during the Great Depression and later World War II. The family is comprised of seven children, while Ellen's character, Grandma Esther, is the matriarch of the big family, with her husband, the patriarch Zebulon Tyler Walton, played by Will Geer.
Ellen starred in 146 episodes of the multiple Primetime Emmy Award-winning series, which launched her to stardom. She took home three Primetime Emmys and a Golden Globe Award for her performance in the series.
Ellen suffered a major stroke in 1976 while preparing to go on set of the series. She was living alone at the time, and her co-star Will Geer noticed she was late that day, saying that she was never late because she is a true professional. He felt that something was wrong and went to her home alongside the show's producers. They found her at her home, having suffered a stroke.
Ellen was unable to talk properly for the months to come after the stroke, but she returned to "The Waltons" in 1978, and remained on the set until 1980. At first, the producers wanted to fire her from the show, but her dedication impressed them, and she was brought back to the acclaimed series.
Moreover, Ellen reprised her role of Esther Walton in six television movie sequels to the original story. The first – "A Decade of the Waltons" – came out in 1980, followed by "A Wedding on Walton's Mountain" (1982), which follows the wedding plans of Erin Walton and Paul Northridge wedding.
The third movie sequel, "A Day for Thanks on Walton's Mountain" came out the same year, which tells the story of a Walton reunion for Thanksgiving Day in 1987, as they are all living in various places across the US.
Three more movies were released in the '90s – in 1993 "A Walton Thanksgiving Reunion", followed by "A Walton Wedding" in 1995, (of John-Boy Walton) and the last film, "A Walton Easter" (1997), another Walton reunion special.
This was also Ellen's last on-screen appearance, as she died a couple of years later.
When Did Ellen Corby Die?
Ellen experienced declining health throughout the '90s, but kept pushing on strongly and lived until she was 87 years old. She died of natural causes on 14 April 1999 at the Motion Picture & Television Country House and Hospital in Woodland Hills, Los Angeles, and was interred at Forest Lawn Memorial Park, Glendale, California, USA.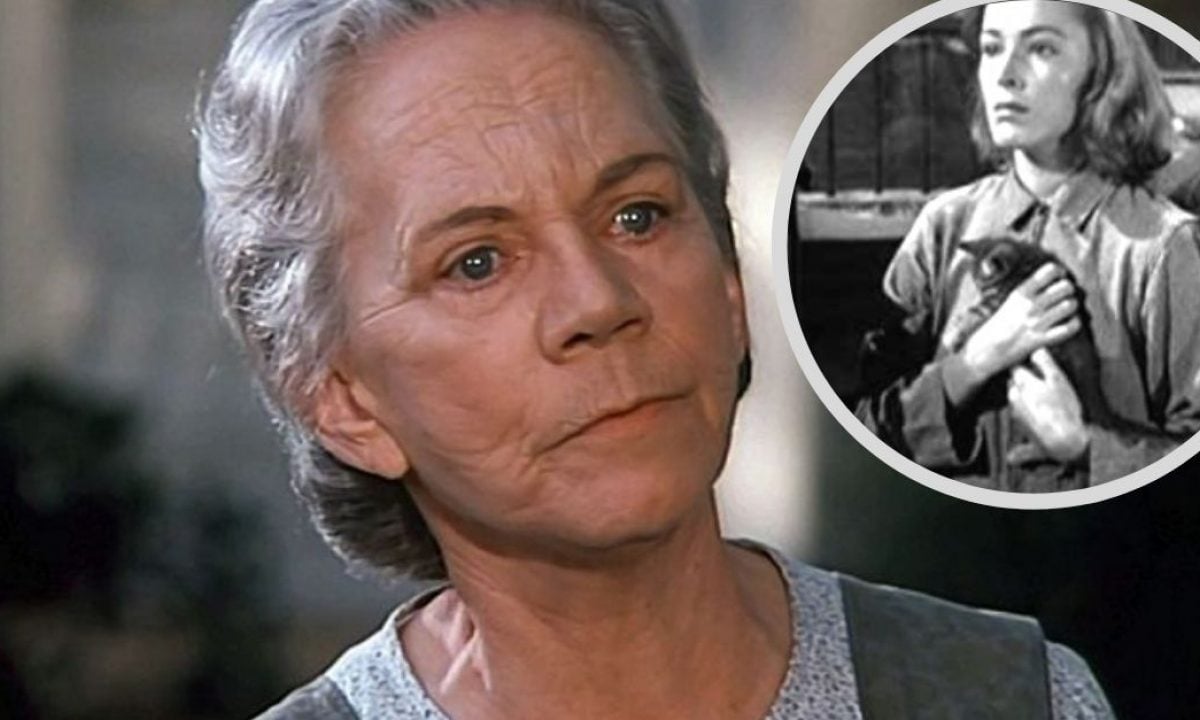 Net Worth
Ellen Corby's wealth was estimated at $5 million at the time of her death.
Personal Life, Marriage, Husband, Children
Ellen was married to Francis Corby, a film director, from 1934 until 1944; he was 20 years older than her. They didn't have children. Unusually for an actress, she wasn't linked to any other men.
Was Ellen Corby a Lesbian?
Ten years after her divorce, Ellen met a woman named Stella Luchetta. The two started living together, and though for the public, Stella was her caretaker, it was later confirmed that the two were actually in a romantic relationship.
Ellen practiced transcendental Meditation, and was trained to become a teacher by Maharishi Mahesh Yogi in Rishikesh, India.
Appearance and Vital Statistics
Ellen Corby had brown hair and brown eyes. She was 5ft 2ins (1.57m), while her weight and other body measurements were unknown, though she had an average figure.