• Gary Burghoff is an Emmy Award-winning actor, drummer, songwriter, and wildlife painter, best known for his role in the CBS sitcom "M*A*S*H"
• He was born with brachydactyly and attended Delavan-Darien High School, where he played drums for Bud Wilber Orchestra
• He enjoys fishing, playing baseball, is a philatelist, and is an avid nature and animal enthusiast
• Burghoff has had two marriages, to Janet Gayle and Elisabeth Bostrom, and has four children
• He is 5ft 5ins (1.65m) tall, weighs 145lbs (66kgs), and has a net worth of $6 million
Gary Burghoff is an Emmy Award-winning actor, drummer, songwriter, and wildlife painter. He is perhaps best known for portraying Radar O'Reilly in the CBS sitcom "M*A*S*H."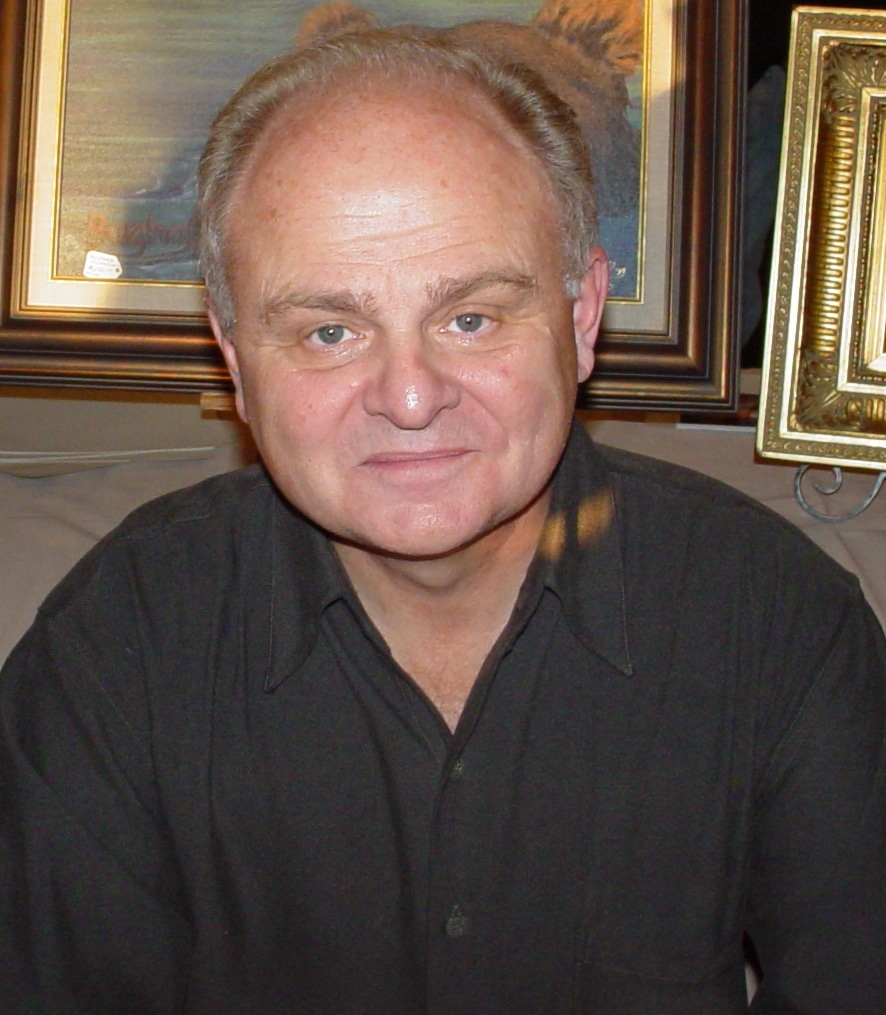 Age, Early Life, and Education Background
Gary Rich Burghoff is a native of Bristol, Connecticut, and was born under the Gemini zodiac sign on 24 May 1943, which makes him 79 years old as of 2022. He's the son of the multi-talented choreographer, poet, theatre play director, and songwriter Anna Burghoff, and her husband, Rony Burghoff, who worked in a clock firm. Gary follows the Christianity religion.
He was born with brachydactyly (meaning 'short fingers') which is mostly caused by Poland syndrome, and as a result, some of his left hand's fingers are visibly shorter than those on his right hand.
Gary spent his childhood in Clinton, Connecticut, and Delavan, Wisconsin, raised alongside his six-years-older brother, David Burghoff, sharing a room in their Victorian house. He would accompany his mother to rehearsals when he was a child, and was fascinated by stage performers, singers and tap dancers.
Burghoff trained in tap dance and drumming as a child, and was very good at the latter. He attended Delavan-Darien High School, where he played drums for Bud Wilber Orchestra at Milwaukee nightclubs. He then received his acting training at the William Bay-based Belfry Music Theater, previously known as The Belfry Players and The Belfry Theater. Moreover, he received additional acting training under Charles Nelson Reilly, James Tuttle, and Sanford Meisner at the non-profit organization HB Studios, which is based in New York City.
Hobbies and Interesting Facts
Gary is an outdoorsy person who is a very big fan of fishing. He previously invented the fishing equipment Chum Magic, that attracts fish to one's boat.
He is also physically active and enjoys playing baseball.
Moreover, the "M*A*S*H" star invented a toilet seat lifting lever.
He has always been interested in nature and animals – his parents bought him an angelfish when he was a child which he took good care of it. He worked at a local pet shop when he was a teenager.
Gary is also a dedicated philatelist – he collects stamps and coins and was even invited to narrate the 1988 movie "The Video Guide to Stamp Collecting," which was created to teach amateur novice collectors how to collect and display stamps. Moreover, he previously came in as one of the judges of the federal Duck Stamp Competition.
Career
Career Beginnings
While he was studying acting, Burghoff served as a sales assistant at an underwear store that was located on Saks Fifth Avenue. He also performed at nightclubs with the jazz band, The We Three. In 1967, he was selected to play Charlie Brown in the off-Broadway production "You're a Good Man," but continued with his musical career, and played drums for the band Relatives in the late '60s, which had the actress Lynda Carter as the lead vocalist, and performed in many hotels including Sahara Hotel and Casino in Las Vegas. Later Gary and Lynda appeared in the episode "The Man Who Wouldn't Tell" of the acclaimed series "The New Adventures of Wonder Woman."
Rise to Prominence
1970 saw Robert Altman inviting Burghoff into his black comedy movie "MASH." The film became a commercial success, and its creator developed its plot and released the TV series "M*A*S*H." Gary appeared in the show from 1972 to 1980, and won six Emmy Awards in the categories of Outstanding Supporting Actor in a Comedy Series for his performance.
Concurrently, Gary featured in other films and series, such as "Ellery Queen," "Sweepstakes," and "Insight." He later began complaining that appearing in "MASH." was too time-consuming, which made him unavailable to his children and wife, and he eventually left the series to be with his family. A few years later, Gary appeared in the series' spin-offs, "AfterMASH" and "W*A*L*T*E*R." His following roles were in the series "Burke's Law" (1995) and "Behind the Waterfall" later that year. Despite having retired from the film industry, Gary appeared as Pastor Mahoney in the movie "Daniel's Lot" in 2010.
Daniel's Lot – Daniel Carr (Dominick Shaw) was sure his life could not get worse. After all, he was in a dead-end job; his wifes real estate business was non-existent, they argued constantly and the one thing that everyone told him would be the answer to all of his problems, he could not do. His late father bequeathed him a valuable piece of commercial property while making him promise not to sell it until the time was right but his father gave no due as to when that time might be. Then his life did get worse. He lost his job, prompting his wife to decide she could no longer handle the pressures of their marriage. But, a chance meeting with a local Pastor (Emmy Award Winner Gary Burghoff) encourages Daniel to be obedient to Gods plan for his life. Will Daniel take the pastors advice? Will Daniel discover Gods purpose for his life? Join Daniel on this inspiring film of self-discovery. Watch it tonight: https://crossflix.com/search/?keyword=daniel%27s+lot

Posted by Crossflix on Tuesday, November 28, 2017
Other Works
After he retired from the showbiz industry, Gary spent most of his time painting California's wild nature. Interestingly, he learned how to paint and draw on his own, and is now very skilled. Previously, he scooped a Hallmark Award for his 1961 art "Men of Jazz", and even represented Wisconsin in Washington's Hallmark Student Art Exhibition. He is also an author ,and wrote the autobiography, "To M*A*S*H and Back: My Life in Poems and Songs."
Personal Life
Burghoff has experienced two rocky marriages, despite being a dedicated father who previously turned down various lucrative deals in the showbiz industry to focus on his family. In 1971, he tied the knot with Janet Gayle and they welcomed a daughter, Gena Gale Burghoff, on 20 July 1975 – she was born in Santa Monica, California. Gena is now a successful TV personality, actress and model. Sadly, the couple ended their eight years of togetherness in 1979, shortly after he left the series "M*A*S*H." During the divorce period, Gary lost his father, which saw him returning to his hometown of Bristol, together with his four-year-old daughter – he raised her single-handedly there. Gary has revealed that he found solace in studying the bible, after losing his father and divorcing his wife.
In 1985, Gary walked the aisle with Elisabeth Bostrom and they later sired two sons, Jordan and Miles Burghoff. Unfortunately, in 2005 the second marriage also ended with a divorce. There was a communication gap between the duo, and it's reported that Bostrom didn't believe in Christianity as her husband did. As a result, she left him and relocated to California with Jordan and Miles. Gary is seemingly single as of 2022, but has maintained a good relationship with his children.
He loves traveling across the globe to promote his wildlife-related causes.
Gary is good friends with his "M*A*S*H" castmates – previously, he partnered with them including Alan Alda to create the podcast "Clear + Vivid."
Gary lived in California, where he had a garden full of different species of birds. As a result, people nicknamed him 'The Birdman of Malibu.'
There were rumors of Gary's death in March 2022 after the demise of Donald Shaffer, who inspired Richard Hornberger to create Radar O'Reilly's character in his acclaimed book, "M*A*S*H." Donald, who was a company clerk, died of natural causes at the age of 92. Gary is alive and seemingly in good health as of now.
Height, Weight, and Physical Appearance
Gary is of White ethnicity and has short burnt auburn hair color, and a set of grey eyes. He stands 5ft 5ins (1.65m) tall and weighs around 145lbs (66kgs).
Net Worth
Gary earned a decent sum from his career as an actor, drummer, and wildlife painter. He is reportedly worth approximately $6 million as of 2022, and seemingly lives a modest lifestyle.