• Jaycee Chan is the only son of Oscar Award-winning actor Jackie Chan.
• He was raised in the US and trained in acting and music for 5 years.
• Jaycee is trilingual, speaking Mandarin, Cantonese and English.
• He has a net worth of approximately $2 million.
• He was arrested in 2014 for possession and use of marijuana, and subsequently moved to Taipei, Taiwan.
Jaycee Chan is a Hong Kong actor and singer, who's perhaps best known for being the only son of the acclaimed Oscar Award-winning Hong Kong-born actor, filmmaker and martial artist Jackie Chan.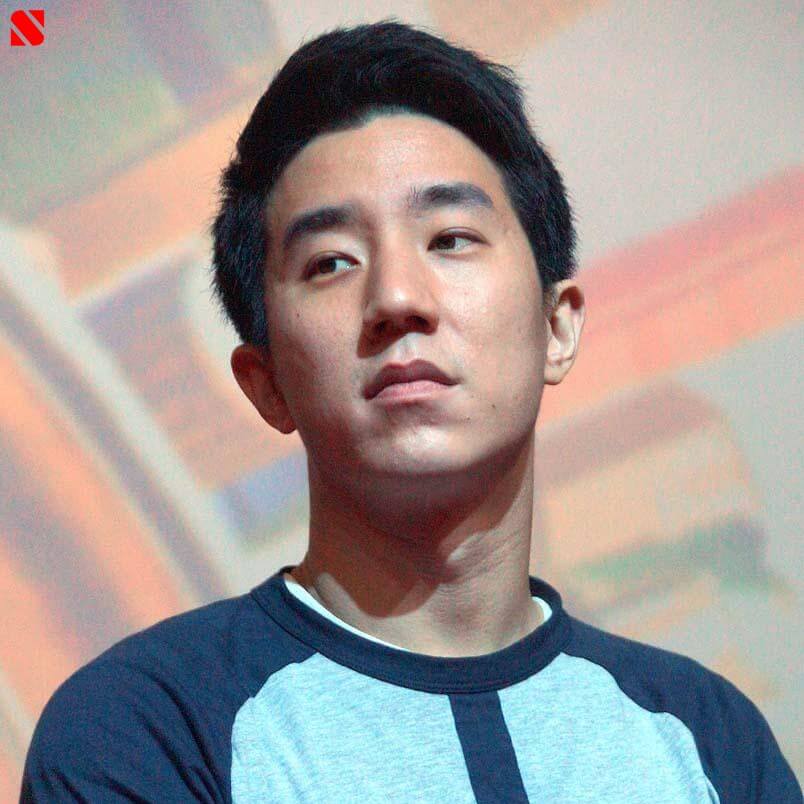 Age, Early Life, and Education Background
Jaycee Joming Chan was born under the Sagittarius zodiac sign on 3 December 1982, in Los Angeles, California, which makes him 41 years old as of 2023. He's the son of the aforementioned actor Jackie Chan, and his wife, the Taiwanese actress Joan Feng-Jiao. He's the step-brother of Etta Chok Lam, who was born in 1999 from Chan's affair with the Hong Kong former beauty queen actress, Elaine Ng Yi-Lei. Jaycee spent his childhood with his mother in the US while his father was busy working in Hong Kong. He began expressing an interest in art and cinematography at a young age, but unlike his father, he wasn't interested in martial arts.
Chan went to Santa Monica High school, where he developed an interest in acting, and subsequently trained in acting for five years under the famed drama tutor, Debbie Allen. He also learned to play various musical instruments, such as the guitar, for around three years. Jackie Chan enrolled Jaycee at the prestigious public research university, the College of William & Mary, based in Williamsburg, Virginia, but he quit after two semesters, confessing that he didn't like school, and found it very boring, adding that he quit college to pursue his career because 'all you can see in Virginia is sheep.'
Interesting Facts
Jaycee was raised by a very strict father, who believed that smacking was a perfect way of instilling discipline – Jackie previously revealed that he once smacked his son so hard that his wife got very scared, however, he admitted that he regretted hitting him, and never did it again.
Jackie Chan's son Jaycee freed after six months in jail for drug offences http://t.co/1Uc4ifRYWK pic.twitter.com/Sj1aiqs1v4

— ST Foreign Desk (@STForeignDesk) February 13, 2015
Jackie's strictness was manifested when he refused to use his influence and fame to get Jaycee out of jail when he was arrested in 2014. He argued that it was fair for the country to discipline him for his bad habits – Jaycee is often regarded as a playboy and spendthrift. In 2014, the People's Daily newspaper named him as one of China's biggest 'wastrels' fuerdai (meaning 'rich second generation') after he was arrested for possession and use of marijuana.
It is reported that Jaycee won't inherit his dad's fortune, as Jackie Chan's revealed that he'll donate half of his fortune to charity, adding that Jaycee should make his own money if he is capable, because he would just waste the money if he included him in his will. According to Jackie, the only thing that Jaycee will inherit from him is life lessons.
Jaycee is trilingual, speaking fluent Mandarin, Cantonese and English.
After quitting school, Jaycee relocated to Hong Kong in 2003, where he composed music for his first video CD "Jaycee", released in 2004. In the same year, he made his movie debut in the Hong Kong action "The Twin Effect II," in which Jackie Chan had a cameo role. In 2005, he landed the role of Fong Ka-Fu in the Derek Yee-directed Hong Kong romantic comedy "1 Young", sharing the screen with Fiona Sit and Anthony Wong. He appeared in three other projects, before he was cast as Officer Wai King-ho in the Benny Chan action movie "Invisible Target," which also starred Shawn Yue and Nicholas Tse.
In 2008, Jaycee lent his voice (in Cantonese) to Master Crane in the acclaimed American animated martial arts comedy movie "Kung Fu Panda", produced by Dreamworks Animation. Jackie Chan, Jack Black,and James Hong also lent their voices to the film, which was a big commercial success, grossing over $630 million. 2009 saw him portray Fei Xiaohu/Tiger in the Chinese war movie "Mulan", and he later teamed up with Fiona Sit again in the 2010 Hong Kong romantic movie "Break Up Club." 2010 also saw Jaycee release his second album, "Chaos," which comprised the singles "Nice to Meet You" and "WEIRD ME."
In 2011, Chan voiced Master Crane again in Cantonese, in the second installment of "Kung Fu Panda", and in the same year he starred together with his father in the Chinese historical drama movie "1911," but which was unsuccessful. In 2012, Jaycee's father hired the Singaporean actress, Fann Woon Fong, and South Korean actress, Jang Na-ra to promote his film "Whoever" in an attempt to encourage non-Chinese audiences to watch it. The film was a box-office bomb despite the government mandating the film to be played in 50% of the nation's theaters. Jaycee's following appearances were in the Chinese romantic movie "Love Speaks" in 2013, the fantasy adventure "Monk Comes Down the Mountain" in 2015, and recently in the romantic comedy, "Good Morning Beijing" in 2021.
Personal Life
Jaycee doesn't talk much about his romantic life. He was in a relationship with the Hong Kong actress and singer, Fiona Sit in 2006, but is seemingly single now, and doesn't have children.
On 18 August 2014, Chan was arrested by Beijing police together with the Taiwanese actor, Kai Ko, for possession of marijuana. Although Kai was released after two weeks, Chan was charged with 'accommodating drug users' and his trial began 148 days after his arrest in January 2015 – he was sentenced to half a year in prison. A day after his release, he made a public apology, promising to abide by the laws, and resumed his work in the entertainment industry.
Subsequently, he moved to Taipei, Taiwan, where he began living with his mother and avoided making public appearances.
Chan's arrest and imprisonment cost him multi-million-dollar contracts, and endorsement deals with Addidas, KFC, Chevrolet, Nivea, and many other brands.
Height, Weight, and Physical Appearance
Jaycee is of Chinese ethnicity and has a set of dark brown eyes and black hair. He's 5ft 10ins (1.78m) tall and weighs approximately 165lbs (75kgs).
Net Worth
Jaycee has accumulated a net worth of approximately $2 million from his acting and music careers. On the other hand, his father is estimated to be worth a whopping $520 million as of 2023. Jackie's son leads a lavish lifestyle, and is a big fan of luxury cars. He owns a 1,200 square meters jumbo flat in Dongcheng District in Beijing; Jaycee attempted to sell the mansion after his arrest, which was valued at over $10 million due to its prime location and luxurious fittings.