Who is Josiah Duggar?
Josiah Matthew Duggar was born into a Christian family in Tontitown, Arkansas USA, on 28 August 1996 – his zodiac sign is Virgo and he holds American nationality. He is a TV personality, known best for his appearance in the documentary reality series "19 Kids and Counting", which starred Michelle, Jackson and Jennifer Duggar amongst the many other members of the Duggar family. It aired from 2008 to 2015, and follows the lives of a Christian family comprising a husband, wife and their 19 children.
Early life and education
Josiah was raised in Tontitown alongside his siblings by their father Jim Bob Duggar who is a real estate agent, and their mother Michelle Duggar who is a very full-time housewife; Josiah was his parents' eighth child.
He grew up a very active and cheerful child, who would often pull pranks on his parents and siblings – it appears that Josiah's younger sister Joy-Anna was his best friend as they were growing up. He was home-schooled just as the rest of his siblings, and aged 17, Josiah passed his tests for the award of General Educational Development (GED), so his family threw him a large party to celebrate.
Each member of the family had its own chores to do which changed over the years; for example in 2004, Josiah was in charge of taking out the trash, and in 2011 he had to clean the bathrooms.
Career as a TV personality
Josiah launched his career as a TV personality aged eight when he appeared in the 2004 documentary reality film "14 Children and Pregnant Again!" written and directed by Kirk Streb, and which follows the lives of his family around the time when they were about to welcome their 15th child.
The following year saw him appear in a single episode of the news talk-show "Rita Cosby Live & Direct" – which only aired ten episodes before being cancelled because of low ratings – and in 2006, Josiah appeared in the reality documentary show "16 Children and Moving In", this time written by Jill Littman and Eric Schiff.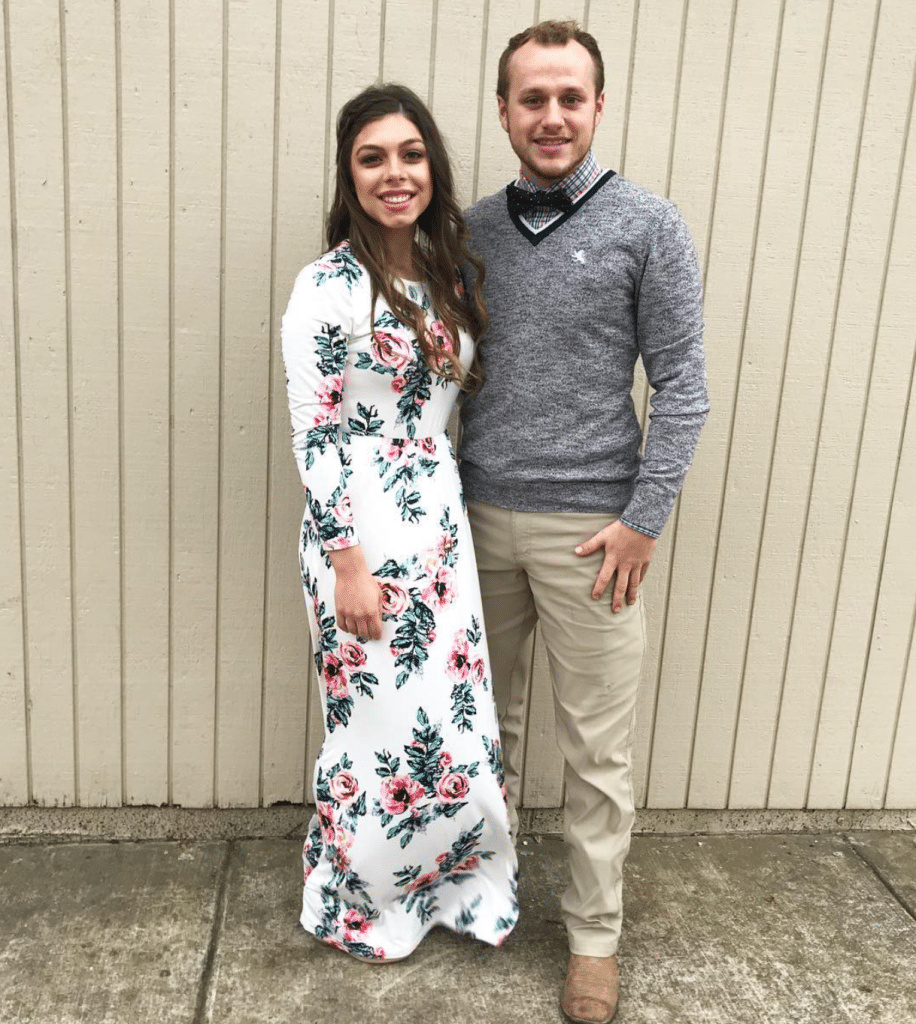 The same year saw him appear in the reality movie "Raising 16 Children", and the documentary film "On the Road with 16 Children", and in 2007, Josiah made a guest appearance in an episode of the documentary series "K1 Discovery". The year 2008 saw him appear in the documentary movie "Duggars' Big Family Album", and in 2009, Josiah was invited to make a guest appearance in the news talk-show "Larry King Live" which aired from 1985 to 2010 numbering around 7,600 episodes, and won 14 awards out of the 26 it was nominated for.
In 2010, he appeared in the reality TV special "Duggars Make a Movie", and was then invited to appear in several episodes of the news talk-show "Today", which has been airing since 1952 counting close to 5,000 episodes, and has won 24 awards including three Primetime Emmys while it's been nominated for 45 other awards.
After he finished shooting for the series "19 Kids and Counting" in 2014, Josiah began starring in the reality show "Counting On", which once again follows his family, but this time rather the oldest siblings who have married and become parents. One of his most recent appearances has been in a 2019 episode of the news talk-show "WGN Morning News", which has been airing since 1994 counting around 1,150 episodes.
It's today hosted by Dean Richards, Mike Toomey and Robin Baumgarten, and follows everything from sports, weather and traffic, to interviews with some of the most popular celebrities.
It has been reported that Josiah is currently working for his father in the real estate business.
Love life and marriage
Josiah met Marjorie Jackson in the early 2010s when her mother taught him and his siblings Spanish, and while Marjorie stated that she was instantly attracted to Josiah, he says that it wasn't until December 2014 during their trip to El Salvador that he fell for her. Their courtship began on 6 April 2015, but on 5 August 2015 Marjorie decided to end it.
On 23 January 2018, Josiah entered a courtship with Lauren Swanson, and it took the two around a month to become engaged as Josiah got on his knee on 24 February at the same place at which Lauren's parents became engaged. Josiah and Lauren married at John Brown University's Cathedral of the Ozarks on 30 June 2018, and he chose his brother Joseph to be his best man. The two were about to become parents, but in October 2018 Lauren suffered a miscarriage and they named the baby Asa as a way to never forget her. In May 2019, the two announced they were expecting again, and on 8 November 2019, their daughter Bella Milagro was born.
As of February 2021, Josiah is married to Lauren Swanson and they have one daughter together.
Hobbies and other interests
Josiah learned to play the piano at a very early age; his parents hired Ruth Anita Anderson to teach him, and he also learnt to play the violin and the cello.
Thanks to the TV shows he has appeared in, Josiah has had an opportunity to travel all around the world, and has visited many US states while he's also been to Scotland, Ireland and England in Europe, and Israel, Japan and China in Asia.
Josiah seems to be physically active, and has several training sessions at the gym each week, while he also occasionally goes running and plays various sports with his friends including football and basketball.
He likes the attention he and his wife are receiving on Instagram, as their shared account is followed by close to 800,000 people while they've uploaded around 120 pictures onto it.
Late at night, Josiah enjoys watching movies, and his favorite actor and actress are Mel Gibson and Patricia Heaton, and a couple of his favorite movies are "The Passion of the Christ", "The Patriot" and "Apocalypto".
Age, height and net worth
Josiah's age is 24. He has short brown hair and blue eyes, his height is 5ft 9ins (1.75m) and he weighs around 160lbs (72kgs).
As of February 2021, his family's net worth has been estimated at over $3.5 million.