• Jason Weaver is an American actor, singer, and songwriter.
• He is known for voicing young Simba in the 1994 animated Disney film "The Lion King", and for his roles in "The Princess and the Frog", "Smart Guy", and "ATL".
• He has released two albums, "Love Ambition" and "Stay With Me", and was featured in Chingy's song "One Call Away".
• He is currently playing the recurring role of Shaad in the Showtime series "The Chi".
• His net worth is estimated at close to $5 million.
Jason Weaver Wiki Bio
Jason Weaver is an American actor, singer, and songwriter, perhaps still best known for voicing young Simba in the 1994 animated Disney film "The Lion King". He also lent his voice to the character of Louis in "The Princess and the Frog", and has appeared in several other films and TV shows, including the sitcom "Smart Guy" and the 2006 hit movie "ATL".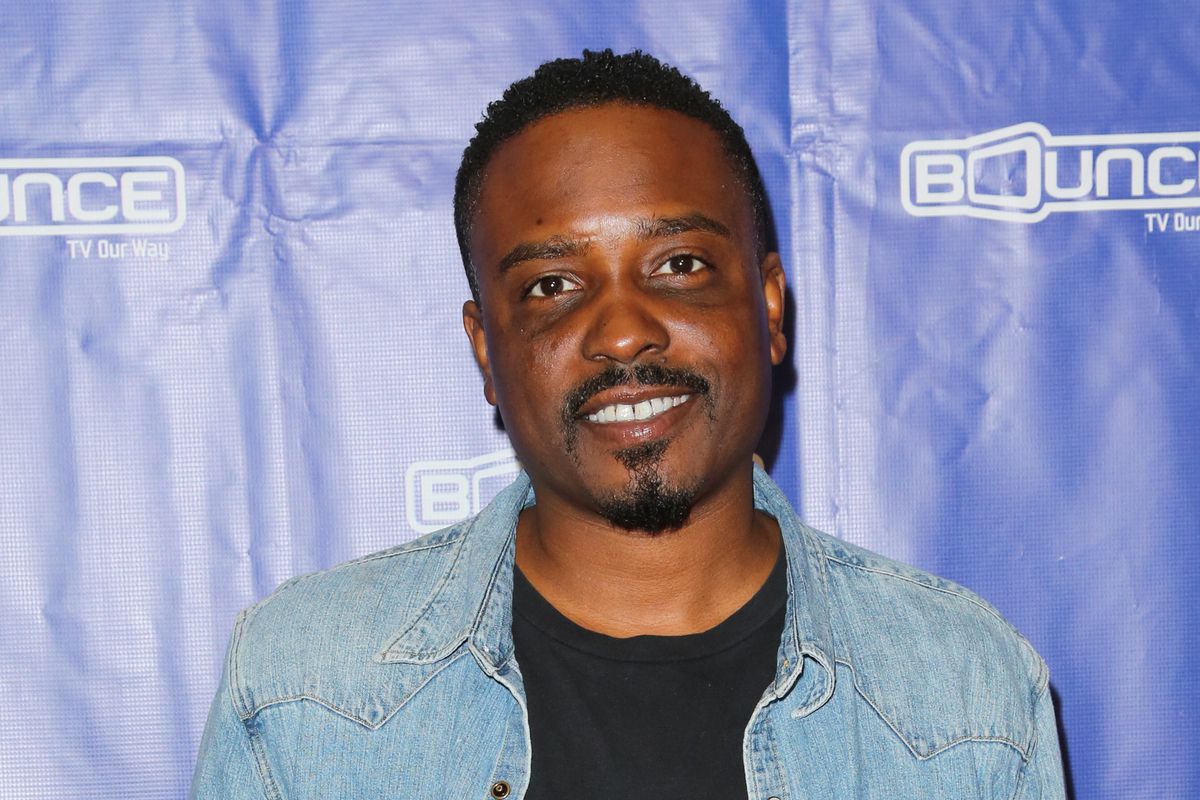 Early life and education
Jason was born in Chicago, Illinois, USA on 18 July 1979,  the only child of Robert Lincoln Weaver and Marilyn 'Kitty' Haywood. In the 1970s, his mother was known for being the key member of the vocal group Kitty and the Haywoods, and had frequently worked as a backing vocal for the legendary soul singer Aretha Franklin. Being an entertainer herself, she was always very supportive of Jason's pursuit of a singing and acting career.
In his 2019 interview with Dj Vlad, Jason spoke more about his upbringing, revealing that his parents separated when he was very young, and growing up he didn't have a lot of contact with his father.
Jason made his acting debut in the movie "The Kid Who Loved Christmas", when he was only 11 years old. Jason matriculated from Thornwood High School in South Holland, Illinois in 1997; it's unclear whether he continued his education after that.
Movies and TV shows
After making his debut in "The Kid Who Loved Christmas" (1990), Jason followed up with two more roles in the same year – in the historical drama film "The Long Walk Home", and in six episodes of the TV drama "Brewster Place", the spin-off from the 1989 mini-series "The Women of Brewster Place".
One of his first major roles was in the 1992 mini-series "The Jacksons: An American Dream", in which he portrayed young Michael Jackson. His performance earned him great reviews from critics, and became a launch pad for his future career. In the next two years, Jason starred in the sitcom "Thea", centered on a hard-working widow, played by Thea Vidale, who raises her four children on her own while holding various jobs.
In 1994, he showed off his musical talent by providing the singing voice for the young Simba in Disney animated movie "The Lion King". In one of his recent interviews, Jason revealed that he was initially offered $2 million upfront to sing in the film, however, relying on the future success of "The Lion King", Jason's mother advised him to take 'only' $100,000, in addition to the royalties of his songs; over time, Jason made more money from his appearance than he would otherwise.
Another of Jason's major roles in a sitcom was in "Smart Guy", which aired from 1997 through 1999. Developed by Danny Kallis, the show followed a child prodigy and his two siblings navigating their lives through school and at home. Jason might soon reprise his role of Marcus Henderson in the potential series revival, which was announced in 2020.
In 2002, he appeared alongside Nick Cannon and Zoe Saldana in the award-winning musical comedy "Drumline", directed by Charles Stone III, and two years later, was cast in the critically acclaimed Coen brothers' comedy thriller "The Ladykiller", which starred Tom Hanks, Marlon Wayans, and J. K. Simmons. In 2006, Jason had a supporting role in the comedy-drama movie "ATL", starring the former OutKast star BigBoi and the famous rapper T. I., and in the following years, Jason appeared in support roles in a number of movies, including "Love for Sale" (2008), "Lottery Ticket" (2010), and "Dysfunctional Friends" (2012).
Jason's first voiceover role since "The Lion King" was in the animated comedy series "The LeBrons", in which he voiced Condor. Based on the series of Nike commercials featuring the mock version of LeBron James' family, the show launched in April 2011 on YouTube, before moving to the Cartoon Network where it continued airing for three more seasons.
BlacKoreaShort | NarrativeThe story is set in the late 1980s in #Chicago. Two children, born to a #Korean mother and…

Posted by Qemer on Friday, May 31, 2019
In 2017, we saw Jason play the leading role in the award-winning short drama film "BlacKorea", directed by Christine Swanson, followed by his roles in "Boomerang" (2020), "AM Radio" (2021), and "We Stay Looking" (2021).
Since 2021, he has been playing the recurring role of Shaad in the Showtime coming-of-age drama series "The Chi", created by the Emmy winner Lena Waithe. The series is following a group of people from Chicago, whose lives become intertwined after a strange series of events. It's been renewed for the sixth season, which is set to premiere in late 2023.
Music career
After proving his singing abilities with his roles in "The Jacksons" and "The Lion King", Jason started to pursue further a music career, parallel to acting.
Jason launched his solo music career in the mid-1990s, releasing his debut album "Love Ambition" in 1995, featuring a mix of R&B and hip-hop influences, and including the singles "I Can't Stand the Pain" and "Love Ambition (Call on Me)". In the following year, he released the EP (extended play) "Stay With Me".
In 2003, he was featured in the rapper Chingy's song "One Call Away", as well as in the music video which starred Phillip 'Hot Sauce' Champion and Keshia Knight Pulliam; the song itself was a hit, and peaked at #2 on the Billboard US chart. Three years later, Jason announced that he was working on a new album in collaboration with the songwriter and producer Roger 'Mista Raja' Green – his third album, entitled "Declaration of Independence" was supposed to come out in late 2007, but the project was apparently scrapped.
Right now, it seems that Jason hasn't continued with a music career as his main focus, as it's been a while since he last released new music.
Personal life, net worth
Jason was married to Myra – maiden name unknown – with whom he has a son named Jaylen Zylus; they dated for several years before tying the knot in the summer of 2001, but have since divorced, and Jason received custody of their son, Jaylen.
Not a lot more is known about the actor's private life, since he prefers to keep out of the media's spotlight.
As of early 2023, Jason's net worth has been estimated at close to $5 million.