• Jennifer Tilly is an American-Canadian Academy Award-nominated actress, known for roles in "Bullets Over Broadway", "Child's Play", "Family Guy"
• She won a World Series of Poker Ladies Event bracelet, becoming the first celebrity to win a World Series tournament
• She has appeared in more than 129 film and TV titles and has won a Theater World Award for her work off-Broadway
• She is an avid animal lover and has over 400 pairs of shoes
• She has her own column in Bluff magazine and is a published author
Who is Jennifer Tilly?
Jennifer Tilly is an American-Canadian Academy Award-nominated actress, who is perhaps still best known to the world as Olive Neal in the film "Bullets Over Broadway" (1994) but is also known as Tiffany Valentine in the slasher film franchise "Child's Play", starting in 1998 through 2017. Furthermore, Tilly is also known for lending her voice to Bonnie Swanson of the "Family Guy" animated series since 1999, in addition to a number of other notable roles that she has secured so far in her career.
Jennifer Tilly Wiki: Age, Childhood, and Education
Born Jennifer Ellen Chan on 16 September 1958 under the Virgo zodiac sign, in Harbor City, California USA, she's the daughter of a Chinese father and Irish-Finnish mother. Her father, Harry Chan was a used car salesman, while her mother was a retired stage actress and a schoolteacher.
She is the second born in the family of four siblings, and has an older brother and two sisters, Rebecca and Meg, the latter also an actress.
Her parents divorced when she was five years old, and she went on to live with her mother in Texada Island in British Columbia, Canada. Her mother remarried John Ward who, according to Jennifer's sisters Meg and Rebecca, was a sadistic pedophile – Jennifer has refused to make any comments on the subject. Patricia and John divorced when Jennifer was 16 years old, and the sisters moved to Victoria, British Columbia with her mother, where Jennifer went to Belmont High School. After matriculation, Jennifer enrolled at Stephens College in Missouri, from which she obtained a Bachelor of Arts degree in Theater.
Career Beginnings
Jennifer's career started in the early '80s, and she immediately proved herself a talented actress. After a couple of minor roles in such TV series as the comedy "Oh Madeline" in 1983, in 1984 she secured a recurring role as Gina Srignoli, the widow of a mobster who falls for a detective in the multiple Primetime Emmy Award-winning crime-drama mystery series "Hill Street Blues", starring Daniel J. Travanti, Michael Warren, and Bruce Weitz. The same year, she was Mona in the comedy-drama film "No Small Affair", starring John Cryer and Demi Moore. Two years later she starred in the romantic comedy film "Inside Out", while in 1987 she co-starred in the not so popular comedy film "Rented Lips", directed by Robert Downey Sr. and starring Martin Mull and Dick Shawn.
Before the decade ended, she had her breakthrough role as Monica Moran in the comedy-drama film "The Fabulous Baker Boys", a role that was written just for her by the film's writer and director Steve Kloves. It also starred Jeff Bridges, Michelle Pfeiffer, and Beau Bridges, and Jennifer's performance as a singing waitress was praised, aside for the film being nominated for four Academy Awards
Rise to Prominence
The '90s were quite good for Tilly and her career. She began with the role of Talbot in the comedy-drama film "Scorchers", starring Faye Dunaway, Denholm Elliott and James Earl Jones, while in 1992 she starred with Lou Diamond Phillips and Toshiro Mifune in the adventure thriller-drama film "Shadow of the Wolf".
In 1993 she was Savannah Summer in the TV comedy-drama series "Key West", and continued rather successfully with the part of Olive Neal, a talentless actress in the crime-comedy film "Bullets over Broadway", written and directed by Woody Allen, and starring John Cusack, Dianne West, and Tilly. She earned an Academy Award nomination, however, the award went to her co-star Dianne West.
Jennifer enjoyed success throughout the '90s, starring in a number of films including the 1996 crime-thriller film "Bound", written and directed by Lana and Lilly Wachowski, "Liar, Liar" (1997) with Jim Carrey in the lead role, and the same year appeared in the in the television crime-drama movie "Bella Mafia", starring Vanessa Redgrave, Nastassja Kinski and Dennis Farina.
In 1998 she was selected for the part of Tiffany Valentine in the horror-comedy film "Bride of Chucky", the role she reprised in sequels about Chucky, the possessed doll, which includes "Seed of Chucky" (2004), "Curse of Chucky" (2013), and "Cult of Chucky" in 2017. The role made her quite popular in the horror film subculture, and earned her a scream queen title. Before the '90s ended, Jennifer also starred in the comedy film "Goosed", and appeared in the comedy-drama film "Play It to the Bone", with Woody Harrelson, Antonio Banderas and Lolita Davidovich.
Continued Success
She was one of the strippers in the 2001 film "Dancing at the Blue Iguana", which covers the lives of people who make their living by working at a strip club, the non-glamorous part. In 2003, she joined Eddy Murphy and Marsha Thomason in the fantasy comedy film "The Haunted Mansion", and the next year co-starred in the comedy-drama film "Saint Ralph", alongside Adam Butcher and Campbell Scott.
From 2005 to 2006, Jennifer featured in the short-lived but rather successful Primetime Emmy Award-nominated comedy series "Out of Practice".
Career Decline and Recent Work
From 2005 onwards, Jennifer's on-screen career declined somewhat, as she only secured roles in mediocre films, including "The Caretaker" and "Inconceivable" both in 2008, while in 2009 she appeared in the film "Empire of Silver". Her next successful appearance was as the female lead in the comedy-drama film "Return to Babylon" in 2013, while three years later she appeared in the fantasy romantic-comedy film "Ray Meets Helen", starring Keith Carradine, Sondra Locke and Keith David.
Happy #NationalDollDay! Take a moment to appreciate this breathtaking work of art from the set of the #CHUCKYTVSERIES and then check out the all day #chucky marathon on @SYFY pic.twitter.com/qmImN5KqWT

— Jennifer Tilly (@JenniferTilly) August 1, 2021
Most recently, she lent her voice to Celia Mae in the animated series "Monsters at Work" (2021), and is working on the TV series "Chucky", in which she will once again reprise the role of Tiffany. Jennifer is also working on the films "High Holiday", a comedy co-starring Tom Arnold and Cloris Leachman, and she is set to star in the romantic comedy film "Renaissance Girl", with Jerry Trainor and Ashley Platz.
On Stage Career and Voice Acting
Jennifer has also worked in theater, including on Broadway, appearing in several plays. Back in 2001, she played Crystal Allen in the Broadway revival of the play "The Women", while she won a Theater World Award for her work on the off-Broadway play "One Shoe Off". Furthermore, she was Suzanne in the play "Don't Dress for Dinner" in 2012, while in 2013 she appeared in the play "Grasses of a Thousand Colors", which actually had its premiere back in 2009 at the Royal Court Theatre in London.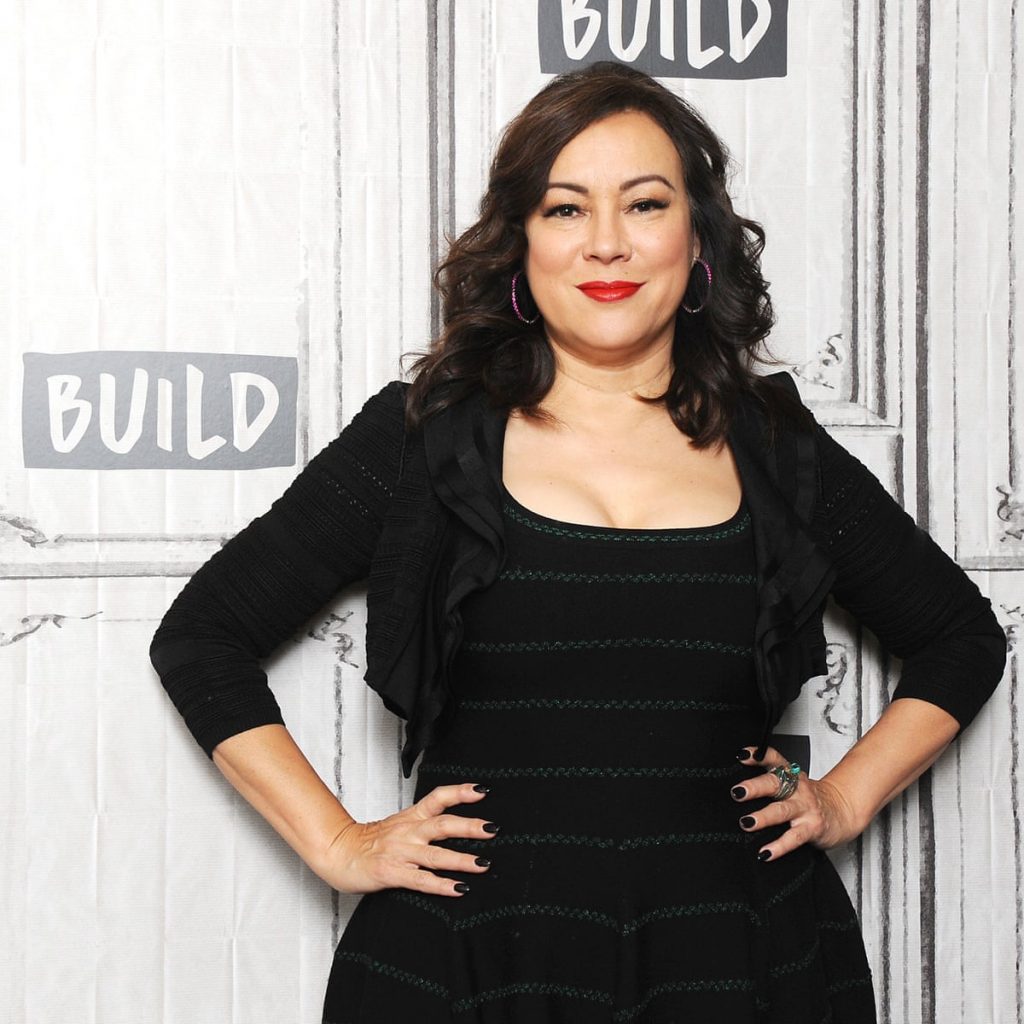 "Vanities" is yet another play in which she has shown her acting talents, among numerous others, and this one earned her a Dramalogue Award.
Jennifer is also an acclaimed voice actress, making her debut as Piloff in the 1999 animated film "Bartok the Magnificent". The same year she was selected as the voice of Bonnie Swanson in the popular animated series "Family Guy", and since then has lent her voice to Bonnie in over 75 episodes of the Primetime Emmy Award-winning series. Some other notable voice credits include Celia Mae in "Monsters, Inc." franchise, and Grace in the animated film "Home on the Range" (2004).
Poker Star
Jennifer is also a poker player, and has won a World Series of Poker Ladies Event bracelet, thus becoming the first celebrity to win a World Series tournament.
Her father was a gambler and a poker player, from whom she received the video game "World Series of Poker" as a present, and would later learn to play the real game. She began dating professional poker player Phil Laak in 2004, and then started playing on a professional level; since then, she's won almost $1 million.
Personal Life, Dating, Marriage, Divorce, Boyfriend
From 1984 until 1991, Jennifer was married to Sam Simon, director, producer and writer, who is best known to the world as co-creator of the eponymous animated series "The Simpsons". They didn't have children.
Since 2004, she has been in a romantic relationship with professional poker player Phil Laak, who is fourteen years younger than Jennifer.
Net Worth
As of mid- 2021, Jennifer Tilly's net worth has been estimated at around $25 million, earned largely through her career as an actress, during which she has appeared in more than 129 film and TV titles, all of which have added to her wealth, while also her on-stage appearances have contributed to her wealth, plus her efforts as a voice actress. Furthermore, her wealth has benefited from her success as a professional poker player.
Appearance and Vital Statistics
This prominent actress and a poker star has black hair and dark brown eyes. She stands at a height of 5ft 6ins (1.68m), weighs about 140lbs (64kgs), while her vital statistics are 40-28-38, bra size is 40D.
Hobbies, Interests, and Trivia
Jennifer is a woman of many interests. She's a fashion lover, and has more than 400 pairs of shoes.
She is an avid animal lover, and owns a pet cat named Corky.
She has continued to play poker until the present day, but she doesn't pursue it as a career, playing it more on an amateur level, stating that gambling is still an addiction, and she needs to quench her desires.
She loves spending her free time at the beaches, but has stated Arizona as one of her favorite locations.
She doesn't put much effort into her overall looks but has often put her rich cleavage on display, especially during her poker games. Her voluptuous figure has earned her a few roles over her career, including a ditzy, sexy love interest of Fraiser Crane in the TV series "Cheers".
Jennifer is also a published author and has her own column in Bluff magazine.