Joanne Froggatt:
• Primetime Emmy Award-nominated British actress
• Best known for her role as Anna Bates in the TV series "Downton Abbey" (2010-2015) and as Mary Ann Cotton in the TV mini-series "Dark Angel" (2016)
• Started her career in the mid-1990s with a one-time appearance in the TV crime-drama series "The Bill"
• Appeared in several other TV series and films (e.g. "Liar", "Mary Shelley", "A Crooked Somebody", "Filth")
• Has a net worth of $2 million
• Married to James Cannon since 2012 (separated in 2020)
• Ambassador for the global children's charity Plan UK
Who is Joanne Froggatt?
Joanne is a Primetime Emmy Award-nominated British actress, perhaps best known to the world as Anna Bates in the TV series "Downton Abbey" (2010-2015), and as Marry Ann Cotton in the TV mini-series "Dark Angel" (2016), among several other roles she's had during her career.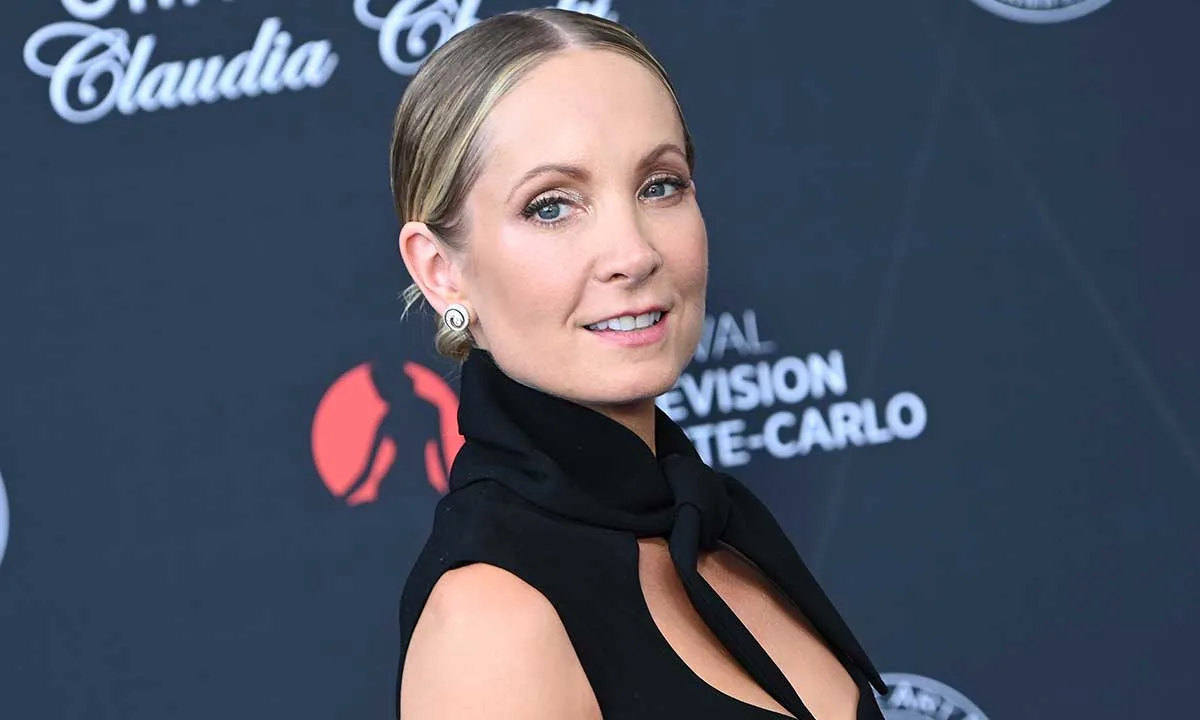 Joanne Froggatt Wiki: Age, Childhood, and Education
Joanne Froggatt was born on 23 August 1980, in Littlebeck, North Yorkshire, England. She's the daughter of Keith Froggatt and his wife Ann, who were rare-sheep breeders, having started a farm on a smallholding near Whitby.
Joanne compared her growing up to Emily Bronte's "Wuthering Heights" setting. She became interested in acting at an early age, and joined a drama group in Scarborough. However, she left her home when she was 13 years old to study theater at the Redroofs Theatre Schoo; in Maidenhead, Berkshire.
Career Beginnings
Joanne launched her career in the mid- '90s with a one-time appearance in the TV crime-drama series "The Bill" (1996), which follows stories of officers and detectives from Sun Hill Police Station in East London.
The following year, Joanne won the role of teenage mother Zoe Tattersall in the world's longest-running soap opera "Coronation Street"; she remained on the series until 1998, appearing in 124 episodes of the BAFTA-winning series.
Joanne next secured the role of another teenage mother, Rachel Hicks, in the prison drama series "Bad Girls", however, she appeared in only four episodes, but continued her career with roles in the TV series "Dinnerlaides" (1999).
She began the new millennium with the part of Jenny in the BAFTA-nominated TV mini-series "Nature Boy", which starred Lee Ingleby, Grace Harrison and Hannah Winlow.
Next, she was Lizzie Ridd in the BAFTA-nominated television romantic drama movie "Lorna Doone", starring Neil Finnighan, Jack Baverstock and Trevor Cooper, based on the novel by R.D. Blackmore.
Two years later, Joanne starred in the short-lived TV drama series "Paradise Heights", co-starring Charles Dale and Neil Morrissey, about three brothers who try to run a discount warehouse, but each of them has a different business strategy.
The same year, she portrayed Dawn Richards in the television drama movie "The Stretford Wives", then in 2003, she was chosen for her first major role, as Danielle Cable in the television thriller crime-drama film "Danielle Cable: Eyewitness", co-starring Eamon Boland and Alex Hassell in the real-life dramatization about Kenneth Noye and his killing-spree with Danielle, his fiancée at the time, as the only witness to his murders – Joanne received the Royal Television Society, UK Television Award nomination in the category for Best Actor (Female).
In 2004 she featured in six episodes of the TV mini-series "Island at War", while three years later, after a string of one-time appearances in several TV series, she starred as Joanne Lees in the television drama movie "Joanne Lees: Murder in the Outback", based on the true story about Joanne's partner who went missing, presumed murdered in the Australian outback.
Before the decade ended, Joanne starred in the short drama film "Echoes" (2009), and the same year portrayed Kate in the critically acclaimed TV comedy action-adventure series "Robin Hood", starring Jonah Armstrong, Gordon Kennedy and Sam Troughton.
Rise to Prominence
In 2010, Joanne secured the role of her career as Anna Bates, lady's maid to Lady Mary Crawley, in the TV period-drama series "Downton Abbey". Her popularity increased by a large margin while in the series, mainly thanks to the popularity of the series. She starred in all 52 episodes until 2015, alongside Hugh Bonneville, Phyllis Logan and Elizabeth McGovern, among others.
Today is the day! #Downton : A New Era is out now, only in UK cinemas.
I am so excited for you to see it 🙏🏻❤️ pic.twitter.com/QmBNo9bF6M

— Joanne Froggatt (@JoFroggatt) April 29, 2022
For her performance, Joanne received three Primetime Emmy Award nominations in the category for Outstanding Supporting Actress in a Drama Series, then reprised the role of Anna Bates in the films "Downton Abbey" in 2019, and "Downton Abbey: A New Era" in 2022.
While on the set of the "Downton Abbey", Joanne worked on several other projects. She starred in the award-winning drama film "In Our Name" (2010), written and directed by Brian Welsh and co-starring Mel Raido and Chloe Jayne Wilkinson, about Suzy, a British soldier who returns from the Iraqi war, but PTSD hinders her daily life.
Three years later, she played Mary in the award-winning action crime-comedy film "Filth", directed by Jon S. Baird based on the novel by Irvine Welsh, and starring James McAvoy, Jamie Bell and Eddie Marsan.
The same year, she worked with Marsan on Uberto Pasolini's award-winning drama film "Still Life". In 2016, Joanne portrayed Val in the award-winning biopic "A Street Cat Named Bob", about a busker and recovering drug addict, James Bowen, who transforms his life after finding and adopting a stray ginger cat with Luke Treadway in the lead role.
Continued Success
Joanne was quite busy in 2017 – she played Mrs Godwin in the historical biopic "Mary Shelley" and her relationship with Percy Shelley, starring Elle Fanning, Bel Powley and Owen Richards. Moreover, she was Chelsea Mills in the thriller crime-drama film "A Crooked Somebody", starring Ed Harris, Amanda Crew and Michael Mosley, while she began portraying Laura Nielson in the TV psychological thriller crime-drama series "Liar", co-starring Ioan Gruffudd.
She continued her career with the role of Jaime in the drama film "One Last Thing", while in 2020, she starred in the horror series "The Harrowing".
To speak further of her accomplishments, she played the title role of Angela Black in the TV series, about a woman trapped in a relationship she cannot escape. However, when approached by Ed, a private investigator, she learns her husband's darkest secrets, co-starring Michiel Huisman and Samuel Adewunmi.
Recently, she portrayed Elena Yeats in the TV mini-series "Last Light" (2022), while she is currently working on the TV crime-thriller series "North Shore", scheduled to premiere in 2023.
Net Worth
According to sources, Joanne Froggatt's net worth is estimated at $2 million, as of early 2023.
Personal Life, Dating, Married, Husband, Children
Joanne has been married to James Cannon since 2012. However, as of 2020, the two are separated, though there is no news of them divorcing. They don't have children.
She is an ambassador for the global children's charity Plan UK.
Appearance and Vital Statistics
Joanne Froggatt has blonde hair and blue eyes. She stands at a height of 5ft 2ins (1.57m), weighs approximately 110lbs (50kgs), and her vital statistics are 33-24-35, bra size 38B.
Hobbies, Interests, and Trivia
At just 12 years old, Joanne began working at a coffee shop as part of her summer job search.
At 16 years old, she was involved in a car accident, which resulted in a small scar on her face as she smashed the passenger window with her head.