• Lawrence Hilton-Jacobs is an American actor and filmmaker born in 195•
• He is best known for his roles in "Welcome Back Kotter" and "A House Divided".
• He made his acting debut in 1974 with the movie "Claudine".
• He has guest-starred in numerous series and co-starred in several TV movies.
• His net worth is estimated to be over $1 million.
A filmmaker and actor with 90 acting credits to his name, Lawrence Hilton-Jacobs is probably still known best for his portrayal of Freddie 'Boom Boom' Washington in the late '70s show "Welcome Back Kotter". To a younger audience, he is perhaps known best as Cameran Sanders in the series "A House Divided", which brought him a Daytime Emmy nomination for Outstanding Lead Actor in a Daytime Fiction Program, in 2021.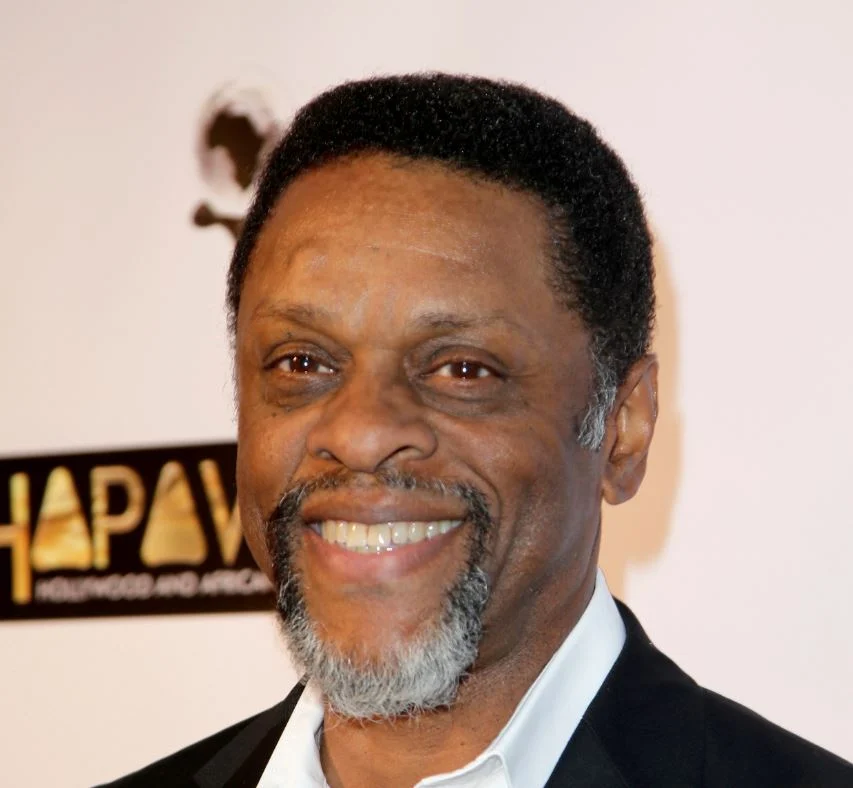 To learn all about this veteran actor, keep reading.
Born on 4 September 1953, Lawrence Hilton-Jacobs is today aged 69, as of January 2023. He's a New York City, USA native, holds American nationality, and his ethnicity is African-American.
He was raised by his parents Hilton and Clothilda Jacobs, the fifth of their nine children. Lawrence loved performing from an early age, and dreamed of becoming a famous Hollywood actor. He began acting while in high school, and upon matriculating in 1971 he enrolled at Wilkes University, but soon dropped out of college after his acting career took off. Subsequently, he studied acting with Al Fann Theatrical Ensemble, and the Negro Ensemble Company.
Acting Career – beginnings
Lawrence made his acting debut playing Charles in the 1974 movie "Claudine", followed later that year by his uncredited roles in "Death Wish" and "The Gambler". In 1975, he was cast in his first lead role to play Cochise in the romantic drama "Cooley High", staring opposite Glynn Turman and Garret Morris; the movie followed the story of four high school seniors who were also best friends, whose lives took a tragic turn. In 2021, "Cooley High" was registered at the National Film Preservation Board, USA.
Later that year, Lawrence landed his role as Boom Boom in the series "Welcome Back, Kotter", and through 1979, he was seen in 95 episodes of this comedy-drama, starring John Travolta, Gabe Kaplan and Ron Palillo. The series followed the story of a high school teacher who returns to the city school which he'd attended, to teach a new generation, and this one, like any other, has troublemakers. It was nominated for eight awards, including for four Primetime Emmys, and won three.
Concurrently, he guest starred in the series "Baretta" (1976) and "Roots" (1977), and starred as Rommel in the 1978 movie "Youngblood".
The early '80s saw Lawrence in an episode or two of numerous series, and co-starring in several TV movies before he returned to the big screen playing Garrett Floyd in the 1985 crime drama "The Annihilators", although this movie was poorly rated by the audience and critics.
In the following years, Lawrence starred in "Paramedics" (1988) and "L. A. Heat" (1989), however, these movies also didn't gain much success.
From 1989 to 1990, Lawrence portrayed Sergeant Dobbs in the series "Alien Nation", followed by his role as Jon Chance in the 1990 action crime-drama "Chance", which also was poorly rated (4.7/10).
It seemed that Lawrence's career was going down, however, he got back in the saddle with his role as Joseph Jackson in the 1992 TV mini-series "The Jacksons: An American Dream". This biographical musical drama about the life of Michael Jackson and his family and their rise to success, had eight award nominations and won three, including the Primetime Emmy for Outstanding Individual Achievement in Choreography. Lawrence was nominated for the National Association for the Advancement of Colored People Image Award for Outstanding Lead Actor in a Drama Series, Mini-Series, or Television Movie.
Notable Movie Roles
As mentioned, Lawrence had numerous roles, so we'll highlight some of his most notable. The '90s saw him in "Indecent Behavior" in 1993, "Tidal Wave: No Escape" in 1997), and "Mr. Right Now!" in 1999.
In the new millennium, he began with a support role in the 2001 musical comedy "Southlander", before he was cast to play Jackie in the 2002 drama "The Streetsweeper", which won the Los Angeles Italian Film Award for Best Italian-American Film.
Wishing @LHJOfficial a Happy Birthday Hoping you Have a Blessed Day #WelcomeBackKotter #CooleyHigh 🎂🍨🎊🎈🎊💐♥️ pic.twitter.com/LIvnEL7mR3

— ReignsBRockin (@racsi_s) September 4, 2021
Next, Lawrence was seen as Mr. Fly in the 2003 action comedy "Killer Drag Queens on Dope", followed by his roles in "30 Miles" in 2004, "Otis" in 2008, and the following year in "Young American Gangstas".
Worth mentioning is Lawrence's role as Theodore in the 2011 drama "Nocturnal Agony", in which he starred opposite Vernee Watson and RaeVen Kelly. The plot of the film revolved around a successful woman who appears to have a perfect family and lives in a perfect world, only to have her life turned upside down when hidden secrets from her past resurface. Although it had no nominations, the movie was well-rated by the audience and the critics, who described it as a 'fascinating story'.
In the following years of the decade, Lawrence was seen in "Airplane vs. Volcano", "Tamales and Gumbo", "Dead Man Rising", and "Compton's Finest".
Most recently, Lawrence co-starred in the 2021 action movie "Escape from Death Block 13", written and directed by Gary Jones. A fun fact is that the movie was filmed in Mansfield Reformatory, the same prison where the epic movie "Shawshank Redemption" was filmed.
Notable TV appearances
Besides his role in "Welcome Back, Kotter" and "Alien Nation", Lawrence had some notable TV series roles in the early 2000s. In 2002 and '03, he was seen as Principal Merton in the romantic drama "Gilmore Girls".
Next, he was cast as Donny in the 2008 short comedy series "Players at the Poker Palace", also starring Ted Lange and Patrick Gorman, after which he mostly guest-starred in numerous series.
From 2019 to 2022, Lawrence portrayed Cameran Sanders in "A House Divided", a drama which followed the story of the wealthy Sanders family, who after the loss of their matriarch were dealing with a variety of scandals and secrets. The series had six award nominations, including Lawrence's Daytime Award nomination.
Most recently, Lawrence was heard as Chuck in the animated series "The Proud Family: Louder and Prouder", whose new season is set to premiere in February 2023.
Wife and daughters
As a young actor, Lawrence was the subject of various rumors about his love life, however, later it was revealed that he's a married man. It isn't clear when he married, and her name hasn't been disclosed, since they both prefer to keep their personal matters away from the public eye.
The couple has two daughters, who also live their lives away from the media's attention.
Net worth
During his nearly 50-year-long career, Lawrence starred in hit series and made appearances in several successful movies, which altogether have brought him a decent amount of wealth. According to sources, as of January 2023, his net worth's been estimated at over $1 million.