• Lio Tipton is an American actor and fashion model.
• They were born Analeigh Christian Tipton and came out as non-binary in 202•
• Before switching to acting, they worked as a model, appearing in Marie Claire Spain, Seventeen, Vogue, and Maxim.
• Lio is known for roles in films such as "Crazy, Stupid, Love" (2011), "Warm Bodies" (2013), "Lucy" (2014), and "In Dubious Battle" (2016).
• Lio Tipton's net worth is estimated at $1.5 million.
Who is Lio Tipton?
Lio Tipton is an American actor and fashion model, possibly best known to the world as Jessica in the film "Crazy, Stupid, Love" (2011) and as Nora in the film "Warm Bodies" (2013), in addition to several other prominent roles, they had during their career.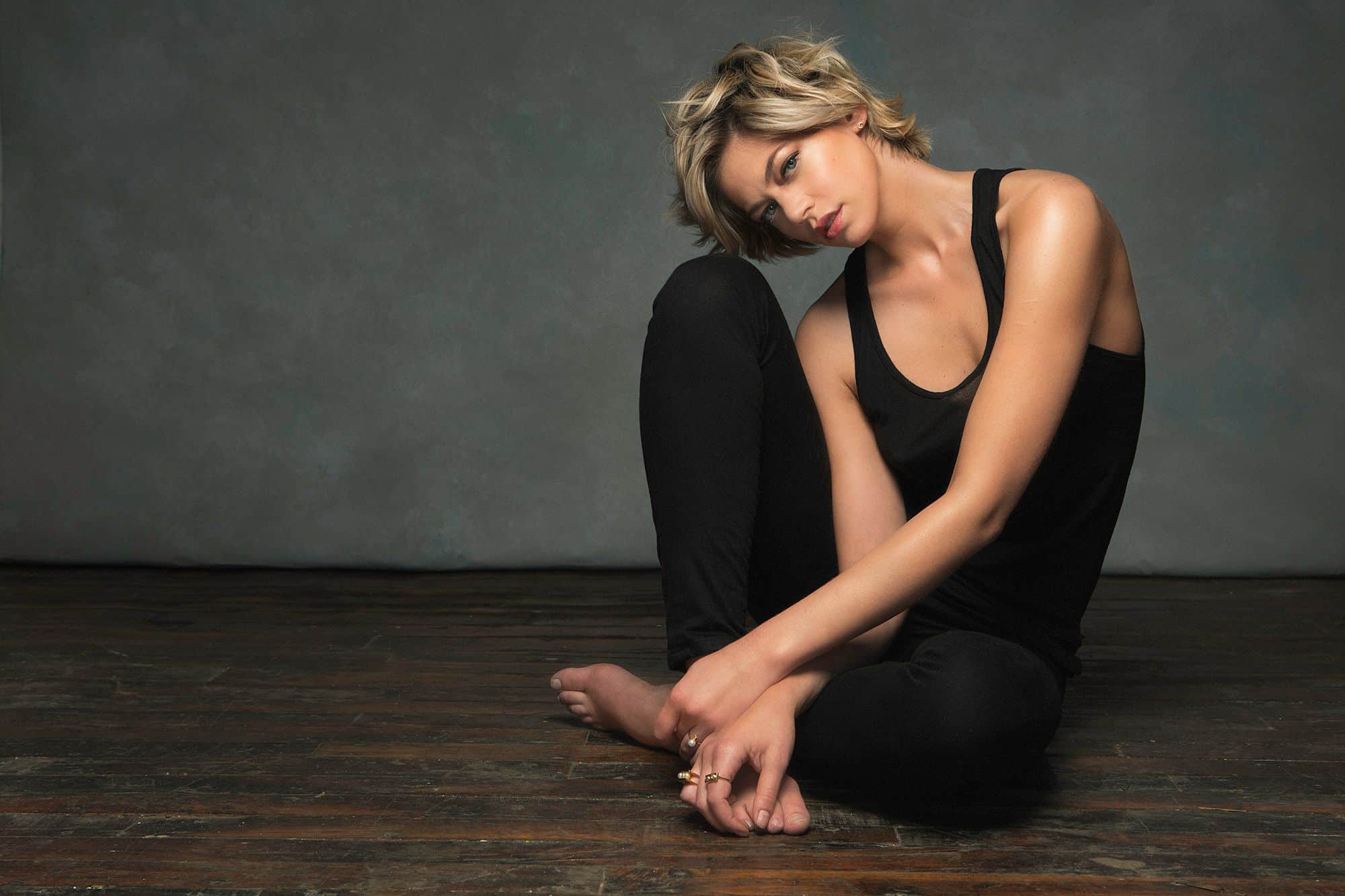 Lio Tipton Wiki: Age, Childhood, and Education
Lio was born Analeigh Christian Tipton on 9 November 1988 in Minneapolis, Minnesota, USA, but came out in June 2021 as non-binary, and started using they/them pronouns. They were born to Robin Jeanne Debes and Stephen Kimberley Tipton, and grew up in Sacramento, California, USA, where they went to St. Francis High School of Sacramento.
Lio began ice skating when two years old, and competed in the US Synchronized Skating Championships until 16 years old. Lio stopped pursuing competitive ice skating due to an injury, though they occasionally participate in charity ice shows for Aids foundations, and to rebuild a rink damaged in a fire.
After high school, Lio enrolled at Marymount California University, where they studied film, but there is no information on whether Lio obtained a degree.
Modeling Career
before acting, Lio pursued modeling – they signed a contract with I Model & Talent in Los Angeles, and one of their early work was Los Angeles Fashion Week, appearing on the catwalk for designer Kelly Nishimoto in 2008.
The same year, Lio was recruited to audition through her Myspace page for the competitive modeling show "America's Next Top Model". During the audition, Lio talked about how they were sold to a Saudi Arabian prince by sex traffickers who were posing as modeling agents. Luckily, they were able to get out of the situation without any harm done.
Nevertheless, Lio progressed to the very end of the Cycle 11 of "America's Next Top Model", but was eliminated in the finale, having failed to memorize the lines in the CoverGirl commercial.
Despite not winning the competition, Lio signed a contract with Ford Models and Abrams Artists Agency. This led to appearances in several magazines, including Marie Claire Spain, Seventeen magazine December 2008 – January 2009 edition, then a photo session for Vogue and Maxim. Moreover, Lio was featured in ads for Guess and Forever 21.
Before switching to acting, they walked for Geren Ford's pre-fall 2010 collection, and at the Los Angeles Fashion Week, Lio walked for Skingraft and David Alexander.
Acting Career
Lio made their acting debut in 2008 in the short film "The Dark Lord's Lament", and the same year appeared as a guest star in an episode of the TV comedy series "The Big Bang Theory".
Three years later, she was Ana Lee in the superhero comedy film "The Green Hornet", starring Seth Rogen, Jay Chou and Christoph Waltz, about a guy who becomes a crime-fighting masked hero following the death of his father.
Lio portrayed Jessica in the award-winning romantic comedy-drama film "Crazy, Stupid, Love", starring Steve Carell, Ryan Gosling, and Julianne Moore, about a middle-aged man whose life changes when his wife files for divorce.
Also in 2011, Lio starred in the comedy-drama film "Damsels in Distress", about three girls on a mission to change the male-dominated environment of the Seven Oaks college campus, co-starring Greta Gerwig and Adam Brody.
Rise to Stardom
Two years later, Tipton starred in the romantic horror-comedy film "Warm Bodies", which tells the story of a romance between a zombie and a still-living girl, with Nicholas Hoult and Teresa Palmer in the lead roles. Tipton then starred in the comedy crime-drama film "Buttwhistle", written and directed by Tenney Fairchild, and co-starring Trevor Morgan and Elizabeth Rice, about Ogden Confer, who is a community college student who stops a girl from committing suicide.
They then portrayed Caroline in the award-winning Luc Besson's sci-fi action-thriller film "Lucy" (2014) with Scarlett Johansson. Moreover, Lio starred alongside Miles Teller in the romantic comedy film "Two Night Stand" about two people who make a connection when trapped over night by a blizzard.
Lio was very busy in 2014, as they starred in the short-lived TV comedy series "Manhattan Love Story" with Jake McDorman, which tells a story of a couple who've just started their romance, and their internal monologues are shared to everyone's content.
Two years later, Lio had another starring role, in Rafael Palacio Illingworth's romantic comedy-drama film "Between Us", co-starring Lesley Ann Warren and Olivia Thirlby. The same year, Lio joined James Franco, Selena Gomez, and Nat Wolff in the award-winning historical crime-drama film "In Dubious Battle", about an activist who gets caught up in the labor movement for farm workers in 1930s California.
The same year, Lio starred in the fantasy horror film "Compulsion", while in 2017, they portrayed Jess in the award-winning drama film "Golden Exits", starring Emily Browning, Adam Horovitz, and Mary-Louise Parker.
Lio continued their career in recent years; in 2018, they starred in the action-comedy film "Better Start Running", co-starring Alex Sharp and Mary Elizabeth Runyon, about a group of misfits on the run from FBI agents who want them dead or alive.
The following year, Lio teamed up with Elena Kampouris and Victoria Justice to tell a coming-of-age story about the complexities of young romantic relationships in the film "Summer Night". In 2022, Lio starred in the drama film "Continue", written, directed and starring Nadine Crocker, about a girl who is suffering from depression and is taken into a mental institution where she finds friends, love, and a completely new life but some decisions she made in the past continue to haunt her.
Moreover, Lio starred with B.J. Novak who also wrote and directed the mystery comedy-thriller film "Vengeance", which follows an NYC writer who tries to solve the murder of a girl he spent a night with, and travels to the south to investigate her murder and circumstances around the tragic event.
Most recently, Lio starred in the TV biopic "A Friend of the Family", which tells the story of the Broberg family and their daughter, who was kidnaped multiple times by an obsessed family friend over several years.
Lio is now working on several projects, including the TV mystery-thriller series "The Edge of Sleep", which is currently in post-production, and the drama film "My Twin Is Dead", which is now in pre-production and will star Will Brittain and Sidney Flanigan.
Net Worth
According to sources, Lio Tipton's net worth is estimated at $1.5 million, as of late 2022.
Personal Life, Dating, Married, Husband, Children
Lio Tipton has been married creative executive at the Walt Disney Studios, Chaz Salembier, in October 2022. The couple organized an intimate wedding ceremony, and celebrated with friends and family at Chaz's home in Wisconsin.
Appearance and Vital Statistics
Lio Tipton have light brown hair and blue eyes. They stand at a height of 5ft 9ins (1.77m), while they weigh approximately 130lbs (58kgs), with vital statistics of 35-25-35, bra size 34A.