-Maiara Walsh is an American director, writer, and actress known for her roles in "Cory in the House", "Desperate Housewives", and "Zombieland".
-She is of German, English, French-Canadian and Irish descent from her father's side, while her mother is Brazilian.
-She made her acting debut in 2005, and her big-screen debut in 2008.
-Maiara also works as a writer and director and has released a duet song with Macleod X.
-As of early 2023, her net worth has been estimated at over $1 million.
Who is Maiara Walsh?
A director, writer, and an actress with over 40 acting credits to her name, Maiara Walsh is probably still known best for her roles as Meena Paroom in the teenage series "Cory in the House", and for her portrayal of Ana Solis in the popular mystery comedy-drama series "Desperate Housewives".
Movie lovers remember Maiara as Wichita in the horror comedy "Zombieland", in which she starred opposite Kirk Ward and Tyler Rose.
If you would like to know more about this celebrity, let us tell you all about her life, her career beginnings, and what's she up to now.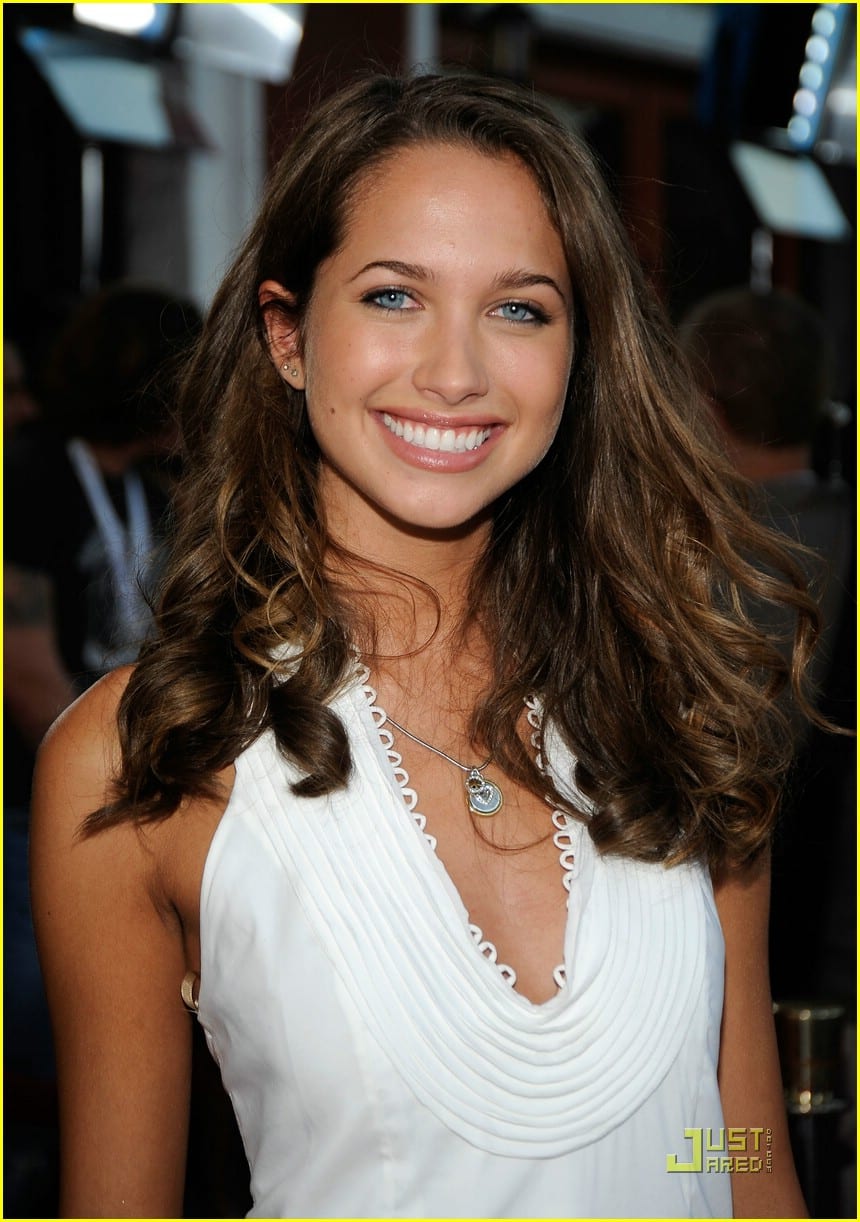 Early life, family, and education
Born Maiara Kylior Walsh under the zodiac sign of Aquarius on 18 February 1988, in Seattle, Washington State USA, she holds American nationality. She comes from a family of German, English, French-Canadian and Irish descent from her father's side, while her mother is Brazilian.
When she was one year old, Maiara moved with her parents to Sao Paulo, Brazil, abut later they returned to Seattle. Her mother recognized Maiara's acting talent after she participated in school musicals and plays, and the family relocated to Simi Valley, California, where Maiara focused on her acting career. Maiara has a younger sister, Lydia.
Speaking of her educational background, Maiara attended Royal High School, matriculated in 2006, then didn't go to college.
Roles in series
Maiara made her acting debut in an episode of the series "Unfabulous" in 2005. Two years later, she was cast to play her breakthrough role as Meena Paroom in the family comedy "Cory in the House", starring opposite Kyle Massey and Jason Dolley. She was seen in all 34 episodes of the show which aired during 2007 and 2008, and followed the story of Cory, whose father is named the new personal White House chief of the President, and they now live in the White House.
From 2009 to 2010, Maiara was seen as Ana Solis in 23 episodes of the hit series "Desperate Housewives", starring Teri Hatcher, Felicity Huffman, and Marcia Cross, which had 189 award nominations and won 66, including seven Primetime Emmys.
Maiara guest starred as Sarah in another hit-teenage series, "The Vampire Diaries", and was seen in just two episodes in 2010.
From 2012 to 2017, Maiara portrayed Simone Sinclair in "Switched at Birth", and was seen in 19 episodes of this family drama about two teenage girls whose lives are turned upside down after they discover that they are switched at birth. The series had 24 award nominations and won nine.
Concurrently, in 2014 Maiara made an appearance as Callie Hannigan in "Agents of S. H. I. E. L. D.", an action-adventure drama about the missions of the Strategic Homeland Intervention, Enforcement, and Logistics Division. She followed with another guest role as Willow Ferrera in two episodes of the series "Notorious" in 2016.
In 2018, Maiara was cast to play Mia Valdez in the final season of the science-fiction drama "The Last Ship", also starring Adam Baldwin, Eric Dane and Charles Parnell, which won the ASCAP Film and Television Music Award for Top Television Series.
Most recently, Maiara was seen as Jenna Perez in the series "Good Trouble" in 2022.
Roles in movies
Maiara made her big-screen debut as Megan in the 2008 movie "Lullaby Before I Wake", and followed with her role as Emily in the TV movie "Revolution" in 2009.
In the 2010 comedy "The Prankster", Maiara played Sage Ryan, followed by her role as Mandi in the 2011 TV movie "Mean Girls 2".
Maiara returned to the big screen portraying Katie in the 2012 comedy "General Education", which was her first lead role, starring opposite Larry Miller and Chris Sheffield – the movie won the Newport Beach Film Festival Award.
Later that year, Maiara played Jennifer in the mystery thriller "Last Hours in Suburbia", which was poorly rated, but in the following year, she played her most recognizable role as Wichita in the TV movie "Zombieland". Although the movie had no nominations, the audience loved this story about four survivors of a zombie attack, who are now searching for a place to call home, and all they have is each other.
Vous avez dévoré Hunger Games, préparez-vous à déguster #StarvingGames ! Katmiss, Peter et Dale sont de retour pour une nouvelle édition des jeux de la faim ! Dans une semaine en DVD et VOD.

Posted by Hunger Games on Thursday, May 24, 2018
Later in 2013, Maiara starred as Kantmiss in "The Hunger Games" spoof, entitled "The Starving Games", which was poorly rated by the audience at 3.2/10.
Next, she was seen in "The Jazz Funeral" (2014), "VANish" (2015), and "Her Boyfriend's Secret" (2018), among others.
Most recently, Maiara played Kelley in the 2020 movie "Chasing the Rain", followed by her role as Zara in "The Accursed" in 2021, and a small part in the Netflix romantic drama "The Secret Diary of an Exchange Student" which won the Prêmio Contigo, Brazil award for Best Children's Program, Picture or Series (Melhor Programa, Filme ou Série Infantil). This was Maiara's first role in a Portuguese film – she's fluent in both Portuguese and English.
Maiara has announced her new projects, and her fans were happy to hear that she will be seen starring in two movies, entitled "Love in Vein" and "Underwater Upside Down", which are currently in development.
Other credits
As mentioned, Maiara is a writer and director, and her debut movie "Young Blood", premiered in 2019, and although had no nominations, was well-rated by the audience (6.2/10).
Besides acting and filmmaking, Maiara has tried her luck as a singer. In October 2022, she released her duet song "Suede & Velvet" with Brazilian singer Macleod X; the single can be heard on Spotify.
Love life, husband, and children
She has been the subject of various rumors, and some saying that Maiara secretly married, and that she gave birth, however, this isn't true.
Maiara was in a relationship with actor Jason Dolley back in 2004. Then, in 2007, she and her co-star from "Corey in the House", Kyle Massey. began their love story. The two were often seen together in public attending red-carpet events, however, after two years they separated.
From 2009 to 2010, Maiara was in a relationship with Corbin Bleu, also an actor, perhaps known best for his role as Chad Danforth in the movie franchise "High School Musical".
We visited Maiara's Instagram profile, but we couldn't find any post that could tell us more about her love life.
As of January 2023, it's assumed that Maiara is single, hasn't been married or engaged, and doesn't have children.
Age, height, and net worth
Maiara will soon celebrate her 35th birthday. Her trademarks are her light-brown skin, long brown hair, and cobalt-blue eyes. Maiara weighs around 125lbs (57kgs) and is 5ft 6ins (1.65m) tall, with vital statistics of 34-25-35.
When it comes to her earnings, thanks to her acting talent she's accumulated good wealth for herself. According to sources, as of early 2023 her net worth's been estimated at over $1 million.