Who is Meg Foster?
American actress Margaret 'Meg' Foster was born in Reading, Pennsylvania USA, on 10 May 1948, meaning that her zodiac sign's Taurus. She's appeared in more than 120 movies and TV series, but is probably still best known for playing Holly, one of the lead characters in the 1988 science fiction horror movie "They Live", written and directed by John Carpenter, and which also starred Roddy Piper and Keith David. It follows construction worker Nada who's found special sunglasses which allow him to see the world as it really is – the film was nominated for four awards.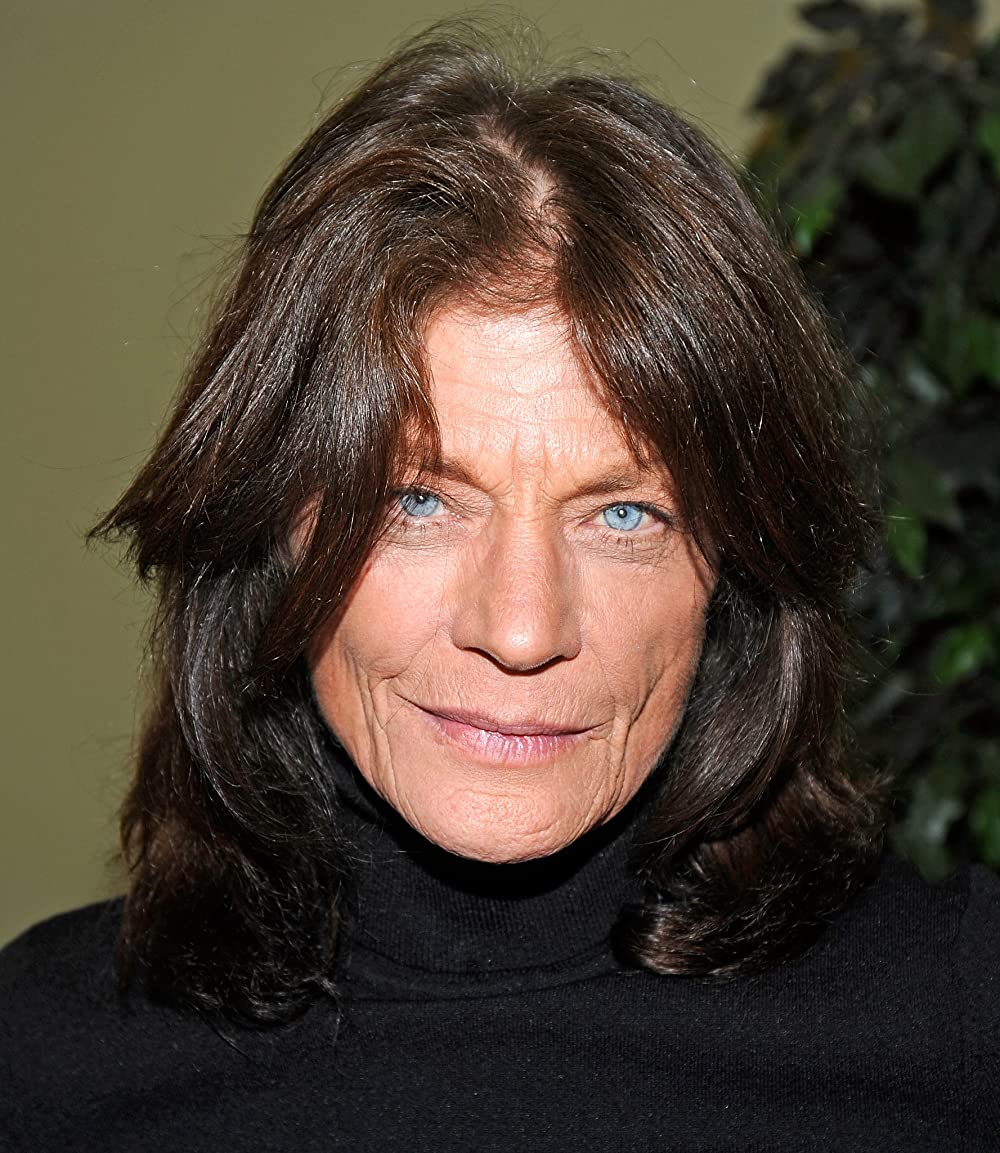 Education and early life
Meg was raised in Rowayton, Connecticut alongside her brother Ian and sisters Nina, Jan and Gray, by their mother Nancy Isobel Foster (nee Adamson) and father David Wilson Foster; Meg rarely speaks about her family in public, but it's known that her father died in 1986, aged 62, and her mother in 2006, aged 83.
She fell in love with acting while attending a local high school in Rowayton, and was also into sports during her teenage years, excelling in tennis and soccer. Meg matriculated in 1966, and then moved to New York City to enroll at Neighborhood Playhouse School of the Theatre, graduating with a Bachelor's degree in drama in 1970.
Roles in TV series
Meg's debut TV series role was playing Praxithia in the 1969 episode "The Prodigal" of the biographical historical drama "NET Playhouse", and the following years saw her appear in an episode of the adventure western comedy "Here Come the Brides", and the dramas "The Interns" and "Men at Law".
What marked the '70s for Meg was perhaps starring as Nora in the 1975 comedy "Sunshine", alongside Cliff De Young and Elizabeth Cheshire. It follows young widower Sam Hayden as he's working various jobs to financially support himself and his late wife's daughter from a previous marriage; the series won a Humanitas Prize for 30 Minute Network or Syndicated Television.
Meg had only a couple of TV series roles in the '80s, the most popular amongst these was perhaps the crime action "Miami Vice", in which she portrayed District Attorney Alice Carson (two episodes). The series was created by Anthony Yerkovich, starred Don Johnson and Philip Michael Thomas, and tells the story of two undercover detectives working in Miami, Florida; it aired its 111 episodes from 1984 through 1989, and won 17 of its 46 award nominations.
The '90s saw her appear in an episode of several hit series, including the action adventure "Fortune Hunter", the romantic drama "ER" and the crime mystery "Murder, She Wrote".
Meg had no TV series roles in the next decade, actually taking a break from 2004 through 2011, then in 2013 and '14, she played Carla Grunwald in the mystery horror "Ravenswood". It was created by Joseph Dougherty and Oliver Goldstick, starred Nicole Gale Anderson, Tyler Blackburn and Steven Cabral, and follows five people affected by the Ravenswood curse.
Meg's three most recent roles have been in the 2016 episode "Exes and OMGs" of the romantic mystery "Pretty Little Liars", the 2017 episode "Part 3" of the crime horror "Twin Peaks", and six episodes of the 2019 drama "A Place Called Hollywood".
Roles in movies
Meg's debut film role was playing Joyce in the 1970 drama "Adam at Six A. M.", and she could then have been seen appearing in the crime thriller "The Todd Killings" and the drama "The Death of Me Yet" in 1971, and then the 1972 drama "Thumb Tripping".
She gained recognition in 1980, when she played Jean Richie in the biographical drama "Guyana Tragedy: The Story of Jim Jones", directed by William A. Graham, and which starred Powers Boothe, Ned Beatty and Irene Cara. It follows Revered Jim Jones and his cult Peoples Temple, including its members' mass suicide in Guyana; the film won two of its six award nominations.
Some of Meg's most notable performances in the '80s were perhaps in the 1983 action "Reckless", the 1986 horror thriller "The Wind", and the 1989 action crime comedy "Blind Fury".
Meg Foster appeared in popular films, such as Evil-Lyn in Masters of the Universe (1987), They Live (1988), and Leviathan (1989). In 2012, she had a villainous role in Rob Zombie's The Lords of Salem.

What is your favorite Meg Foster role?#80s #80sscifi #80smovies #fantasy pic.twitter.com/aFwB5HoPjA

— In Search of Legends (@80sfantasydoc) August 18, 2022
In 1993, she portrayed Sue MacCauley in the crime action "Best of the Best II", which Robert Radler directed, and which starred Chris Penn, Phillip Rhee and Eric Roberts. It follows Tommy Lee and Alex Grady who want to fight in the arena known as the Colosseum, to avenge their friend's death. Some of Meg's roles in the remainder of the decade were in the 1994 thriller "Lady in Waiting", the 1995 mystery "The Killers Within", and the 1999 crime mystery "The Minus Man".
As mentioned, Meg took a break from acting in the 2000s, appearing in only two movies: the 2003 short drama "Being with Eddie" and the 2004 drama "Coming Up Easy".
In 2016, Meg played Venus Virgo in the horror thriller "31", written and directed by Rob Zombie, and which starred Malcolm McDowell, Richard Brake and Jeff Daniel Phillips. It follows five carnival workers who've been kidnapped and forced to fight off a group of sadistic clowns; the movie won two of its 10 award nominations.
Meg's three most recent film roles have been in the 2020 horror "There's No Such Thing as Vampires", and in 2022 the action horror "Hellblazers" and the horror "The Accursed"; she's currently shooting for the upcoming movies "S2K" and "Haunted: 333".
Other credits
Meg's appeared in several documentary movies, including the 1988 "The Making of 'They Live'", the 2004 "Alpha to Omega: Exposing 'the Osterman Weekend'", and the 2016 "In Hell Everybody Loves Popcorn: The Making of 31".
Some of her talk-show appearances have been in "The Tonight Show Starring Johnny Carson", "Abnormal Entertainment Presents", and "Groovey TV's Celebration of Badassery Interview Series".
Awards and nominations
Meg won a 2020 Indie Series Award for Best Guest Actress – Drama, for her performance in "A Place Called Hollywood".
Additionally, she was nominated for a 1982 Genie Award for Best Performance by a Foreign Actress, for "Ticket to Heaven", a 2016 BloodGuts UK Horror Award for Best Supporting Actress, for "31", and a 2020 FilmQuest Festival Award for Best Supporting Actress, for "There's No Such Thing as Vampires".
Love life and husband
Meg can rarely be heard speaking in interviews about her love life, but it's widely known that she was once a married woman. She and Canadian actor Stephen McHattie exchanged vows in 1976; he's an actor with more than 200 credits to his name, and is perhaps still known best for playing Grant Mazzy in the 2008 science fiction horror movie "Pontypool". The date of Meg and Stephen's divorce remains undisclosed, but it's believed that it was finalized in 1979.
Meg was then in a relationship with American actor Ron Starr, and gave birth to their son Christopher Starr in either 1981 or 1982.
She hasn't spoken of other men whom she's been with, she seems to be unattached as of January 2023, and has a son with former boyfriend Ron Starr.
Interesting facts and hobbies
Meg starred in six episodes of the 1981 series "Cagney & Lacey", but was then replaced by Sharon Gless because the producers wanted someone 'more feminine'!
Her eyes are so unique and color so strong, that she often wears contact lenses when shooting for movies and TV series; some producers have stated that her eyes tend to be 'too distracting'.
Meg's travelled to all of the US states, mostly to shoot for various movies, and she's also been to many Canadian cities, and various European countries.
She's done some charity work, mostly into helping underprivileged children.
Meg's favorite actresses are Angelina Jolie and Meryl Streep, and some of her favorite movies include "Those Who Wish Me Dead", "Wanted", and "Maleficent: Mistress of Evil".
Height, eyes and wealth
Meg's age is 74. Her eyes are light blue, she has long black hair, is 5ft 6ins (1.69m) tall, and weighs about 135lbs (61kgs).
Meg's net worth's been estimated at over $1 million, as of January 2023.