• Michael Ironside is a 72 year old Canadian actor.
• He has had roles in close to 300 movies and TV series, including Jean Rasczak in the 1997 movie "Starship Troopers".
• He has two daughters, one with his first wife and one with his second wife.
• His hobbies include reading, arm wrestling, and football.
• He has an estimated net worth of over $6 million.
Who is Michael Ironside?
Canadian actor Frederick Reginald 'Michael' Ironside was born in Toronto, Ontario, Canada, on 12 February 1950, so his zodiac sign's Aquarius. He's had roles in close to 300 movies and TV series, but is perhaps still best known for playing Jean Rasczak in the 1997 action adventure science fiction movie "Starship Troopers", directed by Paul Verhoeven, and which starred Casper Van Dien, Denise Richards and Dina Meyer. It follows the war between humans and giant alien bugs, and the movie won three of its 20 award nominations, including an Oscar nomination for Best Effects, Visual Effects.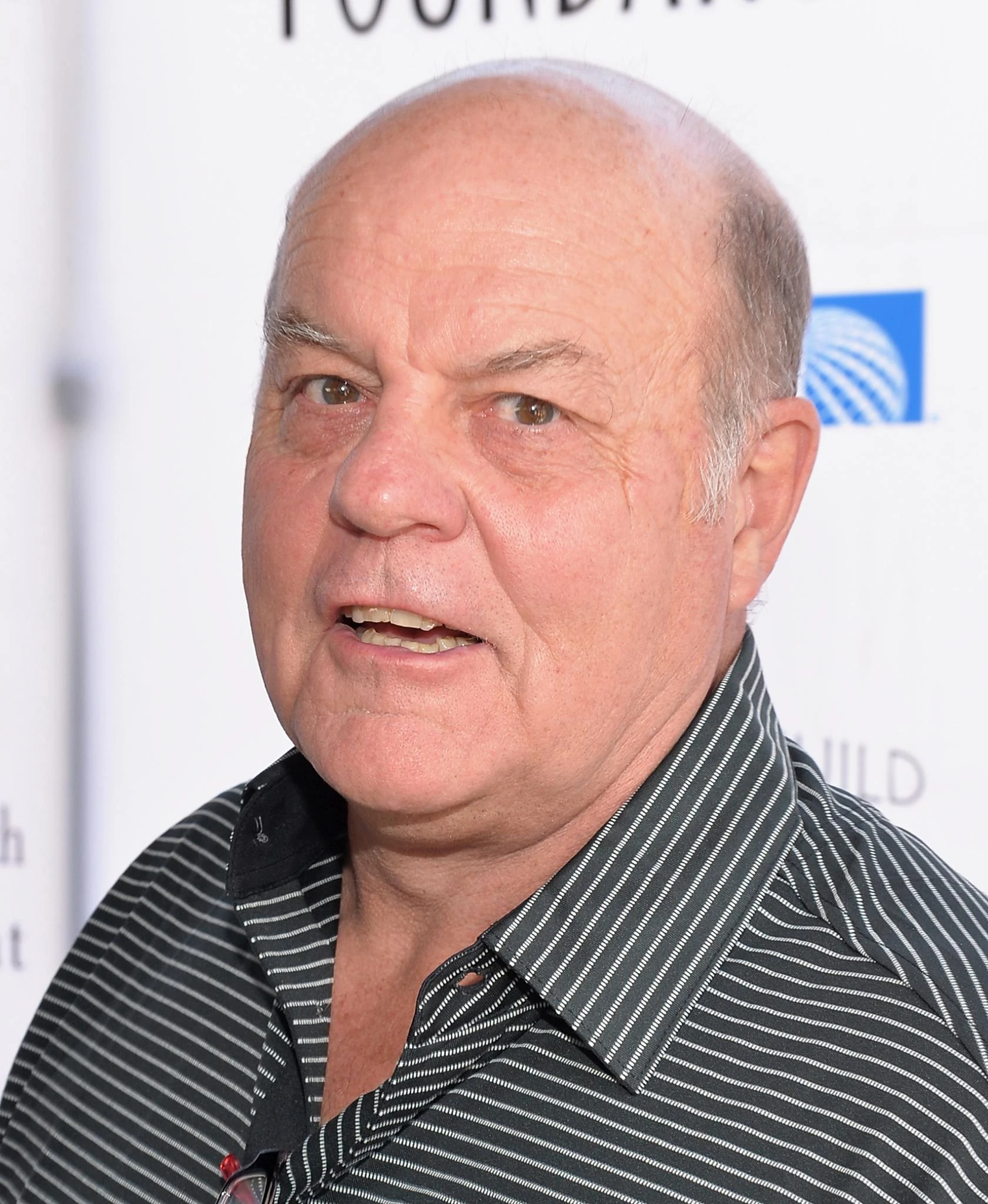 Early life and education
Michael was raised alongside four younger siblings in Toronto, by their mother Patricia June Ironside (nee Passmore) who was a housewife, and father Robert Walter Ironside who was a street lightning technician.
He became interested in acting and writing while attending Riverdale Collegiate Institute, and was 15 when his play "The Shelter" won first place in a college contest. Michael matriculated in 1968, and continued his education at the Ontario College of Art, graduating with a Bachelor of Arts degree in 1972.
Roles in movies
Michael's debut film appearance was playing Soldier on Train in the 1974 drama "The Ottawa Valley", and some of his following roles were in the 1977 comedy "Outrageous!" and the action "High-Ballin'" and the thriller "Power Play" both in 1978.
In 1981, he portrayed Darryl Revok in the science fiction horror thriller "Scanners", written and directed by David Cronenberg, and which starred Stephen Lack, Jennifer O'Neill and Patrick McGoohan. It follows a scientist who's training a scanner, a man with advanced telepathic ability, to stop another scanner from killing all non-scanner humans, and the movie won three of its 12 award nominations. Some of Michael's other notable performances in the '80s were in the 1983 crime horror thriller "American Nightmare", the 1985 biographical crime drama "The Falcon and the Snowman", and the 1989 fantasy comedy "Destiny to Order".
The year 1992 saw him play Mr. Kincaid in the romantic crime drama "Guncrazy", directed by Tamra Davis, and which starred Drew Barrymore, James Le Gros and Robert Greenberg; it follows a teenager who's murdered her sexually abusive step-father, and the movie won one of its three award nominations. Michael could then have been seen playing supporting characters in the 1993 action "Marked for Murder", the 1994 crime action "Probable Cause", and the 1997 science fiction "Johnny 2.0".
#NowWatching Probable Cause AKA Cop Killer (1994) by #PaulZiller w/ #KateVernon #MichaelIronside #JamesDowning #DavidNeale #CraigTNelson #GregLawson #MEmmetWalsh #BrookeAdams "Wearing A Badge Can Be Murder." #Canada #Crime #Thriller pic.twitter.com/T7y0GJN375

— Angus Kohm (@AngusKohm) May 29, 2019
What marked the 2000s for him was perhaps playing Captain Billings in the 2008 crime mystery "Surveillance", written and directed by Jennifer Lynch, and which starred Julia Ormond, Bill Pullman and Pell James. It tells the story of two FBI agents who are trying to solve several seemingly connected murders, and the film won three of its eight award nominations.
Michael also attracted attention by playing Travis in the 2014 action mystery horror "Extraterrestrial", written and directed by Colin Minihan, and which starred Brittany Allen, Freddie Stroma and Jesse Moss. It follows a group of friends as they're being terrorized by aliens while on a weekend trip, and the film won one of its four award nominations.
Michael's three most recent movie roles have been in the sports action "The Flight Machine", the drama "Confession", and the romantic comedy "Pumpkin Everything", all released in 2022.
Roles in TV series
Michael's debut TV series role was playing Policeman in the 1978 episode "A Matter of Choice" of the drama "For the Record", and he could then have been seen appearing in an episode of the family adventure "The Littlest Hobo", the action crime adventure "The A-Team", and the crime mystery "Hill Street Blues".
In 1984 and 1985, he played the main character Ham Tyler in the action science fiction adventure "V", created by Kenneth Johnson, and which also starred Marc Singer and Faye Grant. It follows lizard-like aliens as they're trying to gain control of Earth again, a year after their first attempt had failed – the series was nominated for four awards. Michael had only a couple of other TV series roles in the decade, including playing characters in an episode of the crime mystery "Alfred Hitchcock Presents", the war drama "Race for the Bomb", and the crime fantasy comedy "Tales from the Crypt".
In 2005, he played the lead character Cardinal Mazarin in 13 episodes of the action adventure comedy "Young Blades", created by Billy Brown, and which also starred Tobias Mehler, Mark Hildreth and Zak Santiago. It follows a group of young adults as they're attending the Musketeer Academy, and the series won one of its four award nominations.
The year 2013 heard Michael voice Ultra Magnus in the short, animated action "Transformers Prime", created by Duane Capizzi and Jeff Kline, and which also starred Peter Cullen, Sumalee Montano and Jeffrey Combs. It follows a group of Autobots and three teenagers as they're battling the Decepticons on Earth; aired from 2010 to 2013, the series won 14 of its 40 award nominations.
Michael's three most recent TV series roles have been in the 2022 episode "Crazytimesh*tshow" of the action crime comedy "Barry", six episodes of the 2022 science fiction horror "The Callisto Protocol: Helix Station", and four episodes of the animated action adventure "Harley Quinn" since 2020 (voice role).
Other credits
Michael's received special thanks for four movies, including the 1999 crime comedy "The Opportunists", the 2001 action adventure comedy film "Soulkeeper" and the 2001 short documentary science fiction movie "Imagining 'Total Recall'".
He wrote and produced the 1991 crime movie "Chaindance", and he also produced the 1994 crime action film "Probable Cause", the 1997 crime movie "One of Our Own", and the 2018 horror thriller film "Knuckleball".
Some of Michael's recent talk-show appearances have been in "Collider Live", "The Case That Haunts Me", and "Without Your Head".
Awards and nominations
Michael's won two of his 12 award nominations: he won a Time-Machine Honorary Award at the 2011 Sitges – Catalonian International Film Festival, and a 2014 Behind the Voice Actors Award for Best Vocal Ensemble in a TV Special/Direct-to-DVD Title or Short, for his and his colleagues' performance in "Transformers Prime Beast Hunters: Predacons Rising".
Love life and wife
Michael prefers to maintain his privacy, and rarely speaks about his past and present marriages in public.
The name and profession of his first wife remain undisclosed; it's believed that they were married for several years in the '70s, and it's known that they have daughter Adrienne Ironside together, born on 7 December 1973. Adrienne's appeared in three movies: the 1998 thriller "Captive", the 2001 action adventure comedy "Soulkeeper", and the 2006 short drama "Hotel Hopscotch".
Michael and his second wife, American production accountant Karen Maris Dinwiddie, exchanged vows on 30 September 1986, and their daughter Findlay Ironside was born on 30 November 1998; Findlay worked as a costume designer on the 2017 thriller movie "You Killed My Mother".
Michael hasn't spoken about other women whom he's dated – he's married to his second wife Karen Maris Dinwiddie as of January 2023, and they have a daughter together; he also has another daughter with his first wife.
Interesting facts and hobbies
Michael was to play the lead character in the critically acclaimed 1987 action crime science fiction movie "RoboCop", but the producers eventually chose another actor because Michael's body was too large for the costume they had intended to use.
He was a passionate arm wrestler during his teenage years, and one of Michael's close friends is American professional wrestler Jerry Lawler.
He loves to read books, which is a passion he discovered at the age of eight.
Michael ruined both his knees while playing football, and had them replaced by titanium.
Some of his favorite actors are Heath Ledger, Russell Crowe and Arnold Schwarzenegger, and a couple of Michael's favorite films are "The Dark Knight", "A Good Year" and "The Terminator".
Height, eyes and wealth
Michael's age is 72. He has brown eyes and is bald, he's 5ft 9ins (1.75m) tall and weighs about 170lbs (78kgs).
Michael's net worth's been estimated at more than $6 million, as of January 2023.