• Natalie Nunn is a reality TV personality and social media star with over 1.5 million Instagram followers.
• She was born in 1984 in California and has a mixed ethnicity of White and African-American descent.
• She rose to prominence after appearing on the reality show "Bad Girls Club" in 2009.
• She married Jacob Payne in 2012 and they have one daughter.
• Her net worth is estimated at over $1 million.
Who is Natalie Nunn?
She's a reality TV personality, however, we could say that Natalie Nunn is also a social media star, with an army of Instagram followers whose numbers count nearly 1.5 million. She's known for her sharp tongue as well as the fact that she doesn't hesitate to use physical force when she wants to prove that she's right.
One way or another, people are not immune to Natalie's appearance, and many would like to know as much as possible about her. If you are one of those, let us tell you the naked truth about this controversial celebrity.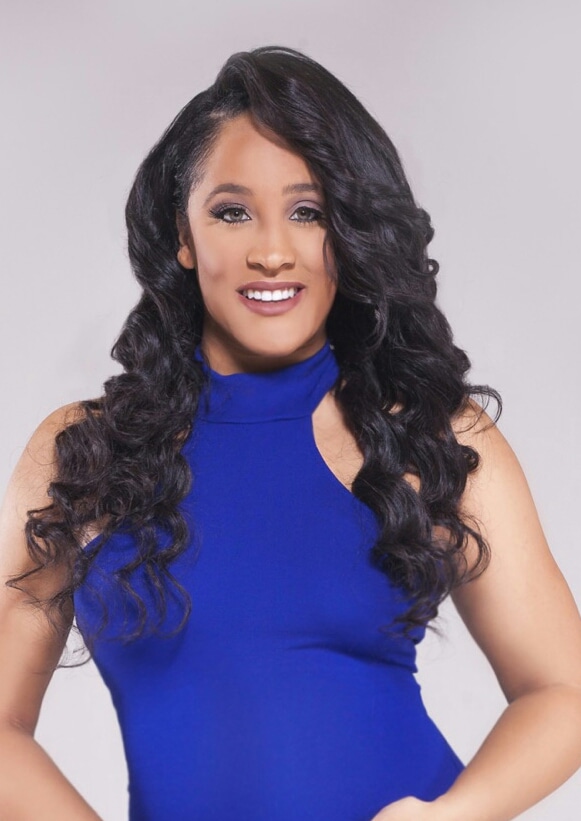 Early life, family, and education
Born Natalie Tynika Nunn under the zodiac sign of Capricorn on 26 December 1984, she recently celebrated her 38th birthday. She hails from Concord, California USA, holds American nationality, and comes from a family of mixed ethnicity of White and African-American descent.
Natalie was raised by her parents, Earl and Karen, alongside her brother Ronald. It isn't clear if her parents divorced, since Natalie once said that her mother worked two jobs to provide for Natalie and her brother, and that they lived in Pleasanton, a city in Alameda County, California.
When it comes to Natalie's educational background, she attended Aragon High School, where she ran on the school's track team, and upon matriculating in 2002, she enrolled at the University of Southern California, from which she graduated with a BA degree, in 2006.
While in college, Natalie played as a defender for the Trojans women's soccer team.
Rose to prominence
Natalie rose to prominence after her appearance in the reality show "Bad Girls Club" in 2009, cast in the fourth season of this reality show which focused on the altercations and often physical confrontations of seven unruly women. For three months, Natalie and her cast mates would enjoy a luxurious life in a mansion, but they needed to obey specified rules. Natalie was also seen in the fifth and sixth seasons of the show.
Natalie was one of the competitors in the 2011 spin-off from "Bad Girls Club", entitled "Love Games: Bad Girls Need Love Too". She and the other girls competed in a series of challenges to find a guy to date.
She made her acting debut as Mercury in an episode of the series "Run This Town" in 2011; this action drama, starring Sheree Swanson, Latifah Creswell, and R. C. Harrison, won three LA Web Fest awards.
In the following year, she was seen as a Bridesmaid on the reality show "Tanisha Gets Married", which followed the wedding of her friend and former cast-mate from "Bad Girls", Tanisha Thomas.
Natalie also starred in the 2012 short comedy "Natalie Nunn: Forever Alone", directed by Delaney Bishop.
In 2013, Natalie was cast in the reality show competition entitled "Bad Girls All-Star Battle", in which she finished fifth. Later that year, she released her debut book, "Turn Down For What", an autobiographical guide for women. Adrian Schwartz said about Natalie's book that it's a reminder that Natalie truly does run Los Angeles.
In 2014, Natalie was cast in the reality show "Bad Girls Club: Redemption" but after the fourth episode she was removed from the show, after she started a physical altercation with her co-star, Raquel 'Rocky' Santiago.
Love life, husband, and children
Natalie has been romantically linked to various celebrities, including American singer-songwriter Chris Brown, famous rapper Cameron Jibril Thomaz better known by his stage name, Wiz Khalifa, and she also dated Rorrey Fenty, the younger brother of the famous singer Rihanna.
In October 2011, she met her future husband Jacob Payne, a football player who played for the Arizona Rattlers football team. They almost immediately began their relationship, and on 23 April 2012, the two announced that they'd become engaged.
Jacob Payne was born under the zodiac sign of Cancer on 18 July 1990. He hails from Detroit, Michigan USA, where he attended Central Michigan University and began playing football. He rose to prominence after it was revealed that he's Natalie's new boyfriend. Judging by his Instagram, he no longer plays football, but is focused on his work as a fitness trainer.
They married on 5 May 2012, and their wedding was broadcast on the show "Bridezillas".
Natalie announced her pregnancy on 12 November 2014, however, she unfortunately miscarried in February 2015. In late 2016, Natalie shared with her fans that she was pregnant again, and their daughter, Journey Ruth Payne, was born on 26 April 2017.
As of January 2023, Natalie and Jacob are still together.
What is she doing now?
After she was removed from the show "Bad Girls Club: Redemption", Natalie participated in several other shows, including "Marriage Boot Camp". In 2021, she began serving as an executive producer of the series "Baddies ATL", and then produced 10 episodes of the show "Bad Boys: Los Angeles" in 2022.
Baddies West coming soon to Zeus Network! ⚡️

Subscribe today to catch up on Baddies ATL & Baddies South #BaddiesWest #BaddiesSouth @missnatalienunn @The_ZeusNetwork 📺

— Baddies West (@Baddieswest) December 6, 2022
Currently, she works as an executive producer for the show "Baddies West", which premiered on 29 January 2023.
Natalie is also the Chief Executive Officer (CEO) of the companies called Natalie Nunn Cosmetics, Fit by Paynes, and Journey's Hair.
Her fans can keep track of her work and life on social media. Her Twitter account has been followed by over 500,000 people, and she's tweeted nearly 135,000 times. Natalie has a TikTok account, which you can find under the name 'missnatalienunn'. Her account has gained nearly 330,000 followers, while all of her videos combined have amassed over four million likes.
Net worth
Recently, Natalie Nunn joined the list of highest-earning women in Hollywood, according to the magazine Medium. Besides her work as an executive producer, she's a successful businesswoman, and thanks to her hard work, has earned a hefty sum of money. According to sources as of January 2023, Natalie's net worth has been estimated at over $1 million.
If you have wondered about the wealth of her husband, Jacob Payne has a net worth estimated at $100,000.