• Ninel Conde is a Mexican singer, actress, and model.
• She is known for her roles in telenovelas such as "Rebelde" and "Fuego en la Sangre".
• She has also released several successful albums and appeared in films and on stage.
• Ninel has been married three times and has two children.
• She is 46 years old, 5ft 7ins (1.71m) tall, and has an estimated net worth of more than $8 million.
Who is Ninel Conde?
Ninel is a Mexican singer, actress, and model. She is perhaps known best for her roles in telenovelas such as "Rebelde" and "Fuego en la Sangre". Furthermore, Ninel has also released several successful albums as a recording artist and has appeared in films and on stage in various productions.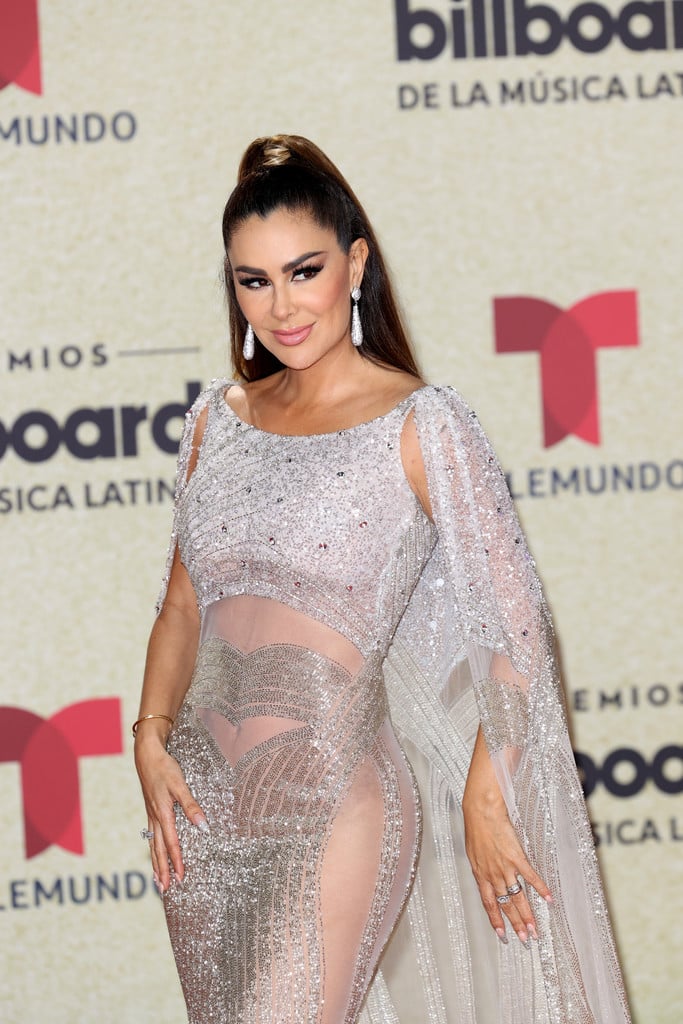 Early life and career
Ninel Herrera Conde was born in Toluca, Mexico on 29 December 1976; her mother's name is Mirna, while her father's name isn't publicly available. Not a lot more is known about the actress' early life, nor do we know whether she has any siblings.
Ninel first gained notoriety after winning the Senorita Estado de Mexico pageant in 1995, after which she started pursuing singing and acting, and took theatre classes at Emilia Carranza Theatre and Art Center, while also learning acting and directing at the Sergio Jimenez' and Rene Pereira's Acting Studio.
Roles in telenovelas
Ninel made her acting debut in the 1995 telenovela "Bajo un Mismo Rostro", then in the following years, she played supporting characters in several other popular Mexican TV series, including "Luz Clarita" (1996), "Besos Prohibidos" (1999), and "Como en el Cine" (2001).
One of her most notable telenovela roles was in the teenage musical drama "Rebelde", which originally aired from 2004 through 2006. The show was a remake of the Argentine telenovela "Rebelde Way" and was produced by Televisa. It was set in a fictional elite boarding school called Elite Way School, where a group of teens attend and form a band called RBD. The show followed the lives of the students, including their relationships, struggles, and the formation of the band. In the series, Ninel played the role of Alma Rey, who was the school's music teacher and the band's mentor. The show also starred Anahí, Dulce María, and Alfonso Herrera.
"Rebelde" was very popular among young audiences in Mexico, Latin America, and other countries around the world, and was such a huge commercial success, that the band RBD formed by the lead actors released several albums, and went on tour throughout the Americas and Europe. "Rebelde" was followed by a spin-off series called "RBD: La Familia" (2007), however, Ninel didn't reprise her role of Alma Ray in this installment of the franchise.
From 2006 through 2010, Ninel appeared in the popular comedy series "Ugly Betty", playing an actress in a fictional telenovela, watched by the series' characters.
Another major role for Ninel was in "Fuego en la Sangre" (translated as "Burning for Revenge"), which aired in 2008. It was produced by Telemundo, directed by Miguel Corcega, and follows the story of three brothers, who after being betrayed by their wealthy father and falsely accused of his murder, dedicate their lives to avenging his death and reclaiming their inheritance. Ninel Conde played the role of Paloma, a woman who falls in love with one of the brothers, Adrián, portrayed by Eduardo Yañez. The show also starred Adela Noriega, Jorge Salinas, and Ana Colchero. The series was very popular, and was watched by millions of people in Latin America, the US and other countries, and received high ratings and positive reviews for the actors' performances, story, and production value. The telenovela also earned several awards and nominations, including the International Emmy for Best Telenovela.
In 2009, Ninel played the main villain in the telenovela "Mar de Amor", which earned her a nomination for the best antagonistic actress. Some of her more recent TV roles include series such as "Porque el Amor Manda" (2013), "El Senor de los Cielos" (2018), and "Noches con Platantino" (2019).
Other roles
Ninel has also appeared in several movies throughout her career. She made her film debut in the 2003 drama "Mujeres Infieles 2", starring alongside Gabriela Olmedo and Fernanda Reto; the film follows three women whose relationships are ruined by infidelity.
In the following year, Nine starred in the comedy film "7 Mujeres, 1 Homosexual y Carlos", written and directed by Rene Bueno, and her more recent movie roles include "Huevos: Little Rooster's Egg-cellent Adventure" (2015), and "Escandalo Secreto: En Plena Cuarantena" (2022).
Music career
In addition to her acting career, Ninel is also a talented singer and a best-selling recording artist. Her first self-titled album was released in September 2003, and featured a mix of pop, rock, and Latin music, and included hit singles such as "Ya Tú Sabes", "La Malagueña" and "Volveré". It was a big hit in Mexico, and peaked at #3 in the local charts.
Her second album, "La Rebelde", was released two years later, and was a tribute to the telenovela "Rebelde", in which she was one of the main stars. In 2010, Ninel released her third studio album "Ayer y Hoy", which spawned the hit single "Libre".  Furthermore, Ninel has released two compilation albums – "Y… Gano El Amor" and "20 Grandes de Ninel Conde" in 2005 and 2008, respectively.
Conde has also performed live on various tours and in shows throughout her career and has been praised for her powerful and emotive performances. In addition to her solo career, Ninel has collaborated with other artists on various music projects, including the band RBD in the telenovela "Rebelde", and has been featured on songs with other musicians such as Pedro Fernández, Banda el Recodo, and others.
OKAY PERO SE IMAGINAN A @Ninelconde CANTANDO LA REBELDE Y A LOS RBDs HACIÉNDOLE EL BAILE COMO EN LA NOVELA?! 😮‍💨🥹 #RBDISBACK #RBDTour2023 https://t.co/KFJVXEVfmY pic.twitter.com/b29NDkH1wW

— RBD IS BACK ❤️‍🔥 (@showsedts) December 21, 2022
Personal life
Ninel has married three times – her first marriage was with the Mexican actor Ari Tech. The two tied the knot in 1996 and welcomed their daughter Sofia in the following year, before separating in 1998. Nine years later, on 7 December 2007, Ninel married the businessman Juan Zepeda in a ceremony held in the port of Acapulco, Mexico. They separated in 2012, finalizing their divorce in September 2013; they didn't have any children together. It was later reported that the marriage was never valid, because Zepeda hadn't formally separated from his (former) wife, Maria Sol Corral.
Ninel then started dating the businessman Giovanni Medina, with whom she has a son, Emmanuel, born on 21 October 2014. Unfortunately, their relationship didn't last, and the two separated in late 2015.
Ninel's been married to her third husband, Larry Ramos, since 28 October 2020.
Age, height, and net worth
Ninel is 46 years old as of 2023. She's 5ft 7ins (1.71m) tall, weighs around 120lbs (54kgs), while her vital statistics are 35-26-35.
Her net worth is estimated at more than $8 million.