• Poppy Harlow is an American journalist best known for her work with CNN and Forbes.com
• She attended The Blake School and Columbia University, then earned a Master of Studies in Law (MSL) degree from Yale Law School
• She began her career as an intern at CBS, then moved to NY1 News and Forbes.com Video Network
• She has co-anchored "CNN Newsroom" (2009-2022) and "CNN This Morning" (2022-2023)
• She has interviewed many successful people including Bill and Melinda Gates, Jay-Z, Justin Trudeau, and Warren Buffet
Who is Poppy Harlow?
Poppy is an American journalist, best known to the world for her work with CNN and Forbes.com. She's co-anchored "CNN Newsroom" (2009-2022) and "CNN This Morning" (2022-2023), among other programs.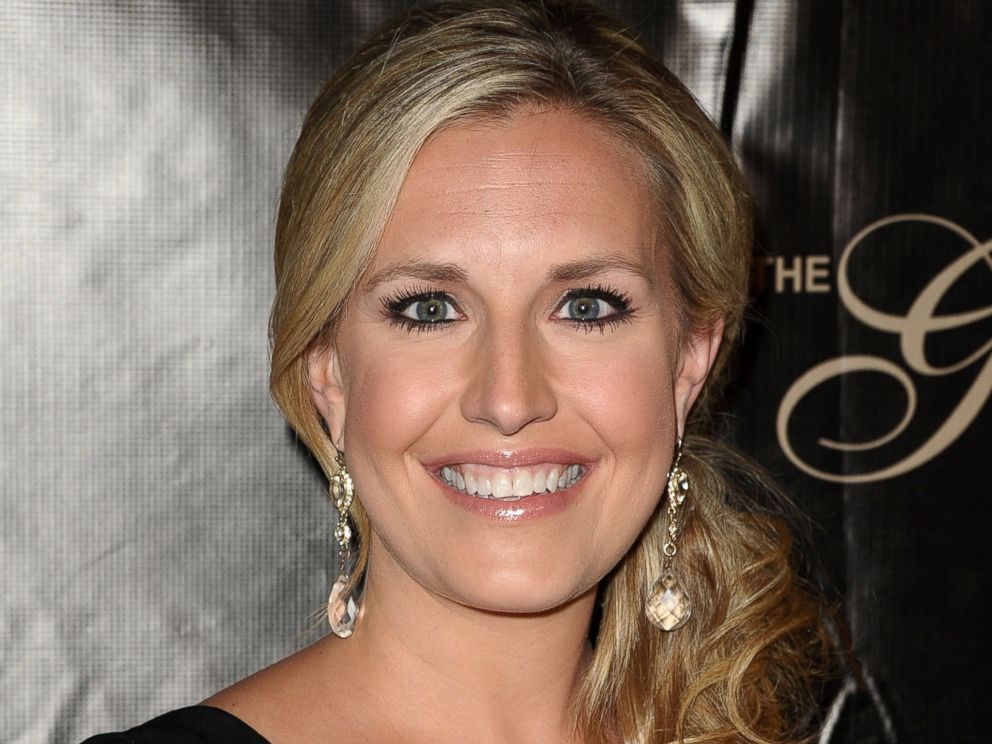 Wiki: Age, Childhood, and Education
Born Katharine Julia Harlow on 2 May 1982, in Minneapolis, Minnesota, USA, she's the daughter of James Lee Harlow, an attorney, and Mary Louise Baird. Her father passed away when she was 15 years old.
Katharine went to The Blake School, a private co-educational preparatory school in Minneapolis, matriculating in 2001, after which she enrolled at Columbia University, graduating magna cum laude in 2004 with a bachelor's degree in Political Science and Middle Eastern studies. She eventually furthered her studies, obtaining a Master of Studies in Law (MSL) degree from Yale Law School in 2022.
Career Beginnings
While in college, Poppy did an internship with CBS, then after finishing her studies, she joined CBS on a full-time basis for CBS MarketWatch, and as an assistant producer for CBS Newspath. After CBS, she became an anchor and reporter for NY1 News, founded by Time Warner Cable, working on the show "Local Edition", and covering Staten Island and New Jersey news, reporting on local politics, cultural events, and the economy.
After a short stint at NY1 News, Poppy was recruited by Forbes.com Video Network where she remained for a year, but her area of coverage expanded to fashion, entertainment and business topics.
Coffee with friends..oh and we have a morning show coming soon that we'd love for you to join us for 😉 ☀️ ☕️ #CNNThisMorning coming to a 📺 near you Nov. 1st pic.twitter.com/EbqQBisrkZ

— Poppy Harlow (@PoppyHarlowCNN) October 20, 2022
Start with CNN
Her stint on CNN began in 2008, when she joined CNNMoney.com as an anchor, and served as a reporter for CNN, CNN International, and HLN – in 2009 she began contributing to "CNN Newsroom".
Four years later, Poppy was named CNN correspondent for New York, and her work won her the Gracie Award for best online investigative program or feature, and SABEW's Best in Business award.
In 2013 she made a controversial statement when sent to report on the conviction of two Steubenville, Ohio, high school football players for the rape of a 16-year-old. She said that it was incredibly difficult even for her to watch what happened watching their lives falling apart as the two young boys had a promising future as star football players.
She was heavily criticized for her statement, which prompted a petition of 250,000 signatures wanting CNN to issue a public apology; she has later said that her on-air apparent sympathizing with the rapists, Ma'lik Richmond and Trent Mays, was taken out of context.
Career Progress
Despite the incident, she has successfully continued her career at CNN. In 2015, Poppy passed out while pregnant, and on the air – everybody became concerned for her health, but she recovered quickly, and soon returned on air. She said that she'd got a little hot, and that she was ok. After her report was over, she went to a hospital for a routine check-up, and tweeted from the hospital that she was in good health and that there were no problems with her pregnancy.
As her career at CNN progressed, she became one of the main guests on "CNN Newsroom", and was announced as one of the co-anchors on 6 February 2017, alongside Jim Sciutto. She took over the 9 AM to 11 AM stint when Carol Costello moved to HLN, and subsequently made more than 600 appearances through 2022, when her stint as co-anchor ended.
This wasn't the end of her career at CNN, as she was announced as co-anchor of the new CNN morning show entitled "CNN This Mornin", co-hosting with Don Lemon and Kaitlan Collins.
To speak further of her work, she covered the inauguration of Joe Biden, and worked as a co-anchor and correspondent on the show "New Day" from 2017 to 2019.
Furthermore, she contributed to "Anderson Cooper 360" show, and was the anchor of the show "CNN Election Night in America" in 2022.
Poppy has hosted her own podcast, "Boss Files" in which she covered numerous topics, including Covid-19, the world economy, traveling, and others.
Net Worth, Salary
According to authoritative sources, Poppy Harlow's net worth is estimated at $6 million as of early 2023; her yearly salary is now reputedly close to $2 million.
Personal Life, Dating, Married, Husband, Children
Poppy has often talked about the personal aspects of her life. She's married to Sinisa Babcic, a wealth management consultant, who currently serves as the Wealth Management Business Consulting Leader for the EY US Wealth Management Consulting business. The wedding ceremony was held on 1 September 2012, and since then they've welcomed two children together, daughter Sienna born in 2016, and son Luca James born in 2018.
Appearance and Body Measurements
Poppy Harlow has blonde hair and hazel eyes. She stands at a height of 5ft 5ins (1.65m), while she weighs 120lbs (55kgs), with vital statistics of 34-25-36.
Hobbies, Interests, and Trivia
Poppy is an author, and having published the children's book "The Biggest Little Boy". She regularly contributes to Columbia College Today Magazine, and USA Today, among other outlets.
She got her nickname Poppy in her childhood, which has stuck until the present day.
Poppy has interviewed many successful people, from Bill and Melinda Gates, Jay-Z, Wes Moore, Supreme Court Justice Ruth Bader Ginsburg, Justin Trudeau, Canadian Prime Minister, and Warren Buffet, among others.
She's a dedicated wife and mother, and spends every free minute with her children and husband. She enjoys traveling and enjoys time on beaches and in nature.