• Craig Sheffer is an American actor known for his role in the 1992 drama "A River Runs Through It".
• He was born in York, Pennsylvania and attended East Stroudsburg State University.
• He has appeared in over 80 movies and TV series, some of his most notable performances include the 2003 series "One Tree Hill" and the 2004 action fantasy adventure "Berserker: Hell's Warrior".
• He has one writing, two directing and four producing credits to his name and won a 2020 Crimson Screen Horror Film Fest Crimmy Award for Best Actor • Feature Film.
• He is currently single, was once married and has one child.
Who is Craig Sheffer?
Craig Eric Sheffer was born in York, Pennsylvania USA on 23 April 1960 – his zodiac sign is Taurus and he holds American nationality. He's an actor who is perhaps still known best for his portrayal of the lead character Norman Maclean in the 1992 drama movie "A River Runs Through It" directed by Robert Redford, and which also starred Brad Pitt and Tom Skerritt. The film follows a stern minister's two sons who are growing up in Montana while dedicated to fly fishing. It won three awards including an Oscar, while it was nominated for 11 other awards.
Early life and education
Craig was raised in York alongside his older brother Hogan by their father Rock Sheffer who was a prison guard, and their mother Anna who was a housewife.
Happy Birthday Craig Sheffer! The actor, who played Keith Scott on One Tree Hill, is celebrating his 56th birthday today!

Posted by Fame10 on Saturday, April 23, 2016
Hogan was a screenwriter and a winner of a Daytime Emmy Award for Outstanding Drama Series Writing Team – he died on 28 September 2019 aged 61.
Craig became interested in acting while attending York Suburban High School, and appeared in nearly all the plays performed at the school, as well as a couple performed at a local theatre. Upon matriculating in 1978, he enrolled at East Stroudsburg State University planning to play football, but dropped out two years later to pursue a career as an actor. However, Craig had a hard time winning roles, sold newspapers to earn a bit of money, slept under Grand Central Terminal's marble staircase,. and he spent some time eating spaghetti provided by the Unification Church,
Roles in TV series
Craig has now appeared in more than 80 movies and TV series, and we are about to mention some of his most notable performances in this article.
He made his debut TV series appearance in a 1982 episode of the long-running romantic drama "One Life to Live", which aired 3,531 episodes from 1968 to 2013. Craig gained recognition in 1986, when cast to voice Mick, one of the lead characters in the animated adventure comedy "Teen Wolf". The following 15 years saw him focused on appearing solely in movies – in 2003, he played the supporting character Keith Scott in the romantic sports drama "One Tree Hill" created by Mark Schwahn, and which starred Chad Michael Murray, James Lafferty and Hilarie Burton.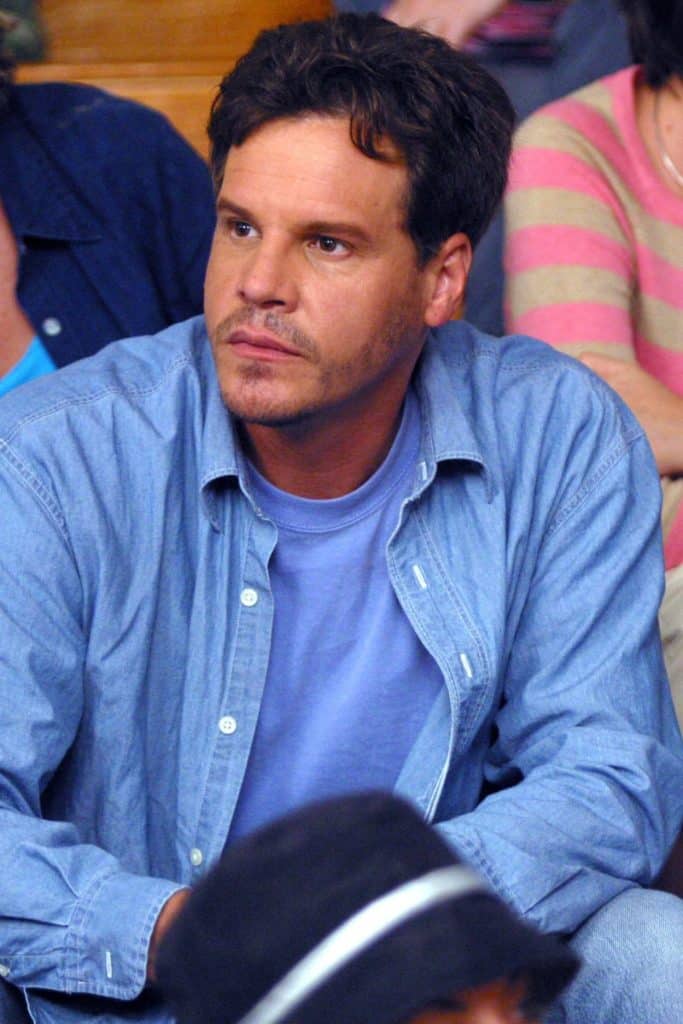 It's about the rivalry of half-brothers Nathan and Lucas Scott who are competing on the basketball court and in various other activities, while living in the city Tree Hill in North Carolina. The series aired from 2003 to 2012 and won three awards of 30 it was nominated for.
The year 2012 saw Craig appear as Jack Gilmore in two episodes of the mystery crime drama "CSI: Crime Scene Investigation", while his most recent appearance in a TV series has been in the 2013 episode "Boys Will Be Boys" of the action crime drama "Major Crimes".
Roles in movies
Craig made his debut film appearance in the 1984 musical science fiction comedy "Voyage of the Rock Aliens", and the following years saw him portray lead characters in various mediocre movies, including the 1985 crime drama "That Was Then… This Is Now", and the 1986 romantic drama "Fire with Fire".
Craig gained recognition in 1987, when he portrayed a supporting character in the hit romantic drama "Some Kind of Wonderful" written by John Hughes, directed by Howard Deutch and which starred Eric Stoltz, Mary Stuart Masterson and Lea Thompson. It follows Keith who is dating Amanda, while Keith's best friend realizes that she's in love with him, and Amanda's ex-boyfriend wants to hurt Keith. The film won Lea Thompson a Young Artist Award for Best Young Actress in a Motion Picture – Drama.
Craig went on to appear in many critically acclaimed movies, such as the 1990 action fantasy horror "Nightbreed", the 1993 romantic action drama "The Program", and the western drama "In Pursuit of Honor".
The year 1996 saw him portray Lance, one of the lead characters in the thriller comedy "Head Above Water", which also starred Harvey Keitel and Cameron Diaz, and follows four people after they find a dead body and have to decide what to do with it.
Craig's following roles were mostly in movies which failed to attract a lot of attention, and received mixed to poor reviews, with some of these being the 2002 thriller "Deadly Little Secrets", the 2004  action fantasy adventure "Berserker: Hell's Warrior", and the 2005 romantic war drama "The Second Front". The year 2006 saw him make an uncredited appearance in the romantic comedy "Coffee Date", written and directed by Stewart Wade, and which starred Jonathan Bray, Jonathan Silverman and Wilson Cruz. It follows Todd who has just befriended a gay man, while his entire family now thinks that he's gay as well. The movie won two of the three awards it was nominated for.
The next decade saw Craig play supporting characters in several popular movies, such as the 2012 action crime comedy "Bad Ass" which starred Danny Trejo, the 2012 crime thriller comedy "Stand Up Guys" which starred Al Pacino and Christopher Walken, and the 2016 action crime thriller "Code of Honor", which starred Steven Seagal.
Two of his most recent roles in movies have been in the 2019 mystery horror "Widow's Point", and the 2021 hit drama "Palmer", while he's currently shooting for the upcoming horror "Sarah".
Other credits
Craig has one writing, two directing and four producing credits to his name – in 1990 he produced the romantic drama film "Instant Karma", and in 1993 the critically acclaimed action science fiction thriller "Demolition Man" which starred Sylvester Stallone, Wesley Snipes and Sandra Bullock, and won one of the eight awards it was nominated for.
In 2004, Craig directed the short drama film "Prodigal Son", and in 2008, he wrote, directed and produced the comedy movie "American Crude", but which received poor reviews. Finally, to date, in 2016 he produced the movie "Code of Honor".
Craig has appeared in various documentary movies too, such as the 2002 "From Russia to Hollywood: The 100-Year Odyssey of Chekhov and Shdanoff", the 2009 "Deep Currents: Making 'A River Runs Through It'", and the 2014 "Tribes of the Moon: Making Nightbreed".
Craig also made a guest appearance in two episodes of the talk-show "Late Night with Conan O'Brien" back in 1993 and 1995.
Awards and nominations
Craig has won only a single award: a 2020 Crimson Screen Horror Film Fest Crimmy Award for Best Actor – Feature Film for his performance in "Widow's Point".
Love life and wife
Sometime in the '90s, Craig was in a relationship with Gabrielle Anwar, the famous British-American actress probably still known best for her portrayal of Margaret Tudor in the historical romantic series "The Tudors" which was a huge hit winning 49 awards of the 131 it was nominated for, including three Golden Globes. In 1993, Gabrielle gave birth to her and Craig's daughter Willow, but the two then separated. She went on to marry the actor John Verea, giving birth to their two children but then divorcing John, while since August 2015 she's been married to Mark Malnik.
In 2013, Craig exchanged vows with Leigh Taylor-Young, a retired American actress who has appeared in various hit movies such as the 1968 "I Love You, Alice B. Toklas", the 1971 "The Gang That Couldn't Shoot Straight" and the 1985 "Jagged Edge". The two were married for only a year before divorcing.
Craig hasn't mentioned anyone else he has perhaps been with, so as of March 2021, he's single, was once married and has one child.
Hobbies and other interests
Craig no longer plays football but is still a huge fan of it, and has watched numerous games on TV as well as a couple live at the field.
Photography is one of his main hobbies, and he's stated how he would have perhaps become a professional photographer if he hadn't made it in the film industry.
He is keen on writing, but mostly as a hobby, having written several scripts, short stories and even poems, but none have been published.
Craig enjoys being outdoors and spending his spare time at natural locations rather than in overcrowded cities.
He likes to watch movies in his free time, and his favorite two actors are Bruce Willis and Samuel L. Jackson, while his favorite films include "Pulp Fiction", "The Fifth Element" and "Tears of the Sun".
Cancer
Craig stated in 1990 that he'd been diagnosed with cancer, and so took a break from acting while travelling around Europe and eventually going to India hoping to heal himself. He returned to the US later that year claiming that the cancer was gone.
Age, height and net worth
Craig's age is 60. He has short brown hair and brown eyes, his height is 6ft 2ins (1.88m) and he weighs around 185lbs (85kgs).
As of March 2021, his net worth has been estimated at over $1 million.