• Rob Heaps is an English stage, television and film actor.
• He studied Russian and French at Cambridge University and trained in Russia at the St. Petersburg State Academy of Theatrical Arts.
• He initially worked in theater and made a late on-screen debut in 201•
• He is best known for his roles as Ezra Bloom in the TV series "Imposters" (2017-2018), and Dr. Josh Cohen in the TV series "Good Girls" (2020-2021).
• He is an avid animal lover and is involved in charity work.
Who is Rob Heaps?
Rob Heaps is an English stage, television and film actor, who is best known to the world as Ezra Bloom in the TV series "Imposters" (2017-2018), and also known as Dr. Josh Cohen in the TV series "Good Girls" (2020-2021), among several other notable roles that he has secured so far in his career.
Rob Heaps Wiki: Age, Childhood, and Education
Rob Heaps was born on 11 July 1983 under the Cancer zodiac sign, in York, England. He wanted to become an actor from an early age, but he knew that it would be hard to break into the film industry, and he needed something special.
As a result, he took the long road and first studied Russian and French language at Cambridge University. After graduation, Rob moved to St. Petersburg, Russia where he enrolled at the prestigious St. Petersburg State Academy of Theatrical Arts. Upon finishing his training, Rob returned to England and started studying acting at the London Academy of Music and Dramatic Art.
Stage Career
Rob initially worked in theater, so made a late on-screen debut. One of his first on-stage appearances included the role in the play "Mozart & Salieri", performed at the Brickhouse Theatre.
He then featured in Mark Ravenhill's "Shoot", played at the National Theatre, followed by a strong appearance in the play "Much Ado About Nothing", directed by Stephen Jameson and performed at Neuss Globe Theatre. His career in theater has only been upwards, and he secured the role in the play "Pride and Prejudice" performed at Regents Park Theatre. Rob then,  appeared in "King Lear", "Another Place", and "While the Sun Shines", among other notable plays.
On-Screen Career Beginnings
Rob's on-screen debut happened in 2011, when he was cast in a minor role in the highly popular TV mystery crime-drama series "Law & Order: UK", which is a British version of the long-running US TV drama series.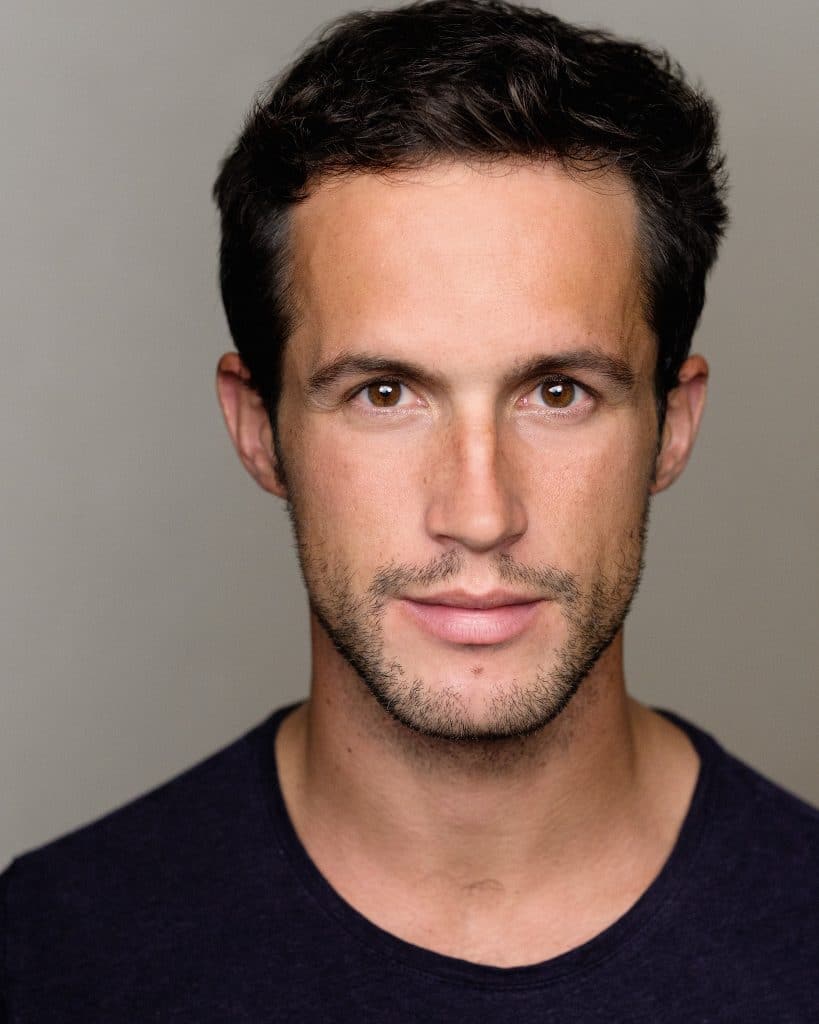 Two years later, he was Lord Byron in the drama-documentary "Frankenstein and the Vampyre: A Dark and Stormy Night", which tells the story of the famous gathering in Geneva in 1816, which ignited the spark for the creation of "Frankenstein" and the first modern vampire story.
Next, Rob portrayed Toby Stephen in the TV mini-series "Life in Squares" in 2015, and the same year he was Hugo in another TV mini-series "And Then There Were None". The following year, Rob was cast in his first recurring role as AC Tom Halliwell in the TV war drama series "Home Fires", which starred Clare Calbraith, Brian Fletcher and Samantha Bond.
Rise to Prominence
Rob's first major role on screen was as Ezra Bloom in the TV dark comedy-drama series "Imposters" (2017-2018), starred next to Inbar Lavi and Parker Young in all 20 episodes of the award-winning series, which made him rather popular with casting directors. He then guest-starred in an episode of the popular comedy crime-drama series "Death in Paradise" (2018), before he was chosen for the part of Matt French in the TV mystery thriller-crime series "Dare Me" (2019), with Willa Fitzgerald, Herzien F. Guardiola and Marlo Kelly as the main stars of the series. He featured in all 10 episodes of the first season before the series was canceled in April 2020.
The same year, Rob portrayed Ian Winterfield in the Primetime Emmy Award-nominated TV mystery crime-drama series "Queens of Mystery", starring Julie Graham, Siobhan Redmond, and Martin Trenaman. Consecutively, Rob played Paul in the award-winning biopic about the female spies of World War II, entitled "A Call to Spy", with Sarah Megan Thomas, Stana Katic, and Radhika Apte as the main stars of the film.
Most recently, Rob joined the cast of the comedy crime-drama series "Good Girls", and so far has appeared in 11 episodes as Dr. John Cohen.
Personal Life, Dating, Single, Married?
When it comes to his private life, Rob is extremely secretive about personal endeavors. He prefers not to share his love life with the media and there is no information about any previous or present romances. According to sources, he is currently single.
Net Worth
As of mid- 2021, Rob Heaps' net worth has been estimated at close to $500,000, earned through his successful career as an actor, during which he has appeared in more than 20 film and TV titles, and numerous plays, all of which have contributed to his wealth.
Appearance, Height, and Vital Statistics
This prominent actor has light brown hair and brown eyes. He stands at a height of 6ft (1.83m), while he weighs approximately 165lbs (75kgs). His vital statistics are currently unknown, but he has a fit figure.
Hobbies, Interests, and Trivia
Rob is in love with photography and has shared many artistic pictures from his various travels on his Instagram page, mostly of scenic surroundings such as lakes and mountains.
He is an avid animal lover and has a pet dog named Portia, which he considers his roommate and life companion.
Moreover, he is fond of other animals, and on his many adventures across the UK, he has visited various farms, and has shared a picture of himself surrounded by lambs.
Rob is known for his charity work and has started the Gordy Race, charitable bike race dedicated to his friend who suffers from Motor Neurone Disease (MND) – all the profit is intended for MND research.
He has become close friends with his co-stars from various TV series and films, including Marianne Rendon and Parker Young from "Imposters". Furthermore, he is close with Inbar Lavi, and the media linked the two into a romantic relationship, however, they are just great friends.