• Robert Hays is a 74-year-old actor, producer and director
• His net worth is estimated at over $3 million as of mid-2021
• He was born in Bethesda, Maryland in 1947 to a military officer father
• His breakthrough role was in the parody film "Airplane!" in 1980
• He has been married once and has one son, Jake, who is also an actor
Who is Robert Hays?
Robert Blakely Hays was born on 24 July 1947 under the zodiac sign of Leo, in Bethesda, Maryland USA. He is a 74-year-old actor, producer and director, probably best recognized for landing the role of Ted Striker in the parody film "Airplane!" (1980) and its sequel "Airplane II: The Sequel" (1982), playing Paul Forrester in the ABC sci-fi series "Starman" (1986-1987), and providing his voice to Tony Stark a.k.a. Iron Man in the first-run syndicated superhero animated series "Iron Man" (1994-1996).
How rich is he, as of now? Robert Hays Net Worth
As of mid-2021, Robert Hays' net worth is estimated at over $3 million, earned through his successful career as a professional actor, producer,and director, working on more than 80 television and film titles since he launched his career back in the mid-1970s.
Early Life, Parents, Siblings, Nationality, Ethnicity, Educational Background
Robert Hays spent his early years in his hometown of Bethesda, where he was raised by his parents; however, little is known about them except that his father was a military officer. It is also unknown whether he has siblings or is an only child.
He holds American nationality, and belongs to White Caucasian ethnic group. Regarding his education, Robert matriculated from Bellevue High School in 1965.
The 1970s: Career Beginnings
Robert Hays started pursuing his acting career when he moved to San Diego upon matriculation, and started by performing in several productions at the Old Globe Theatre, including the production of William Shakespeare's "The Taming Of The Shrew" in which he played Petruchio.
He later moved to Hollywood and made his debut TV appearance as Darren Weeks in an episode of the NBC detective drama series "The Rockford Files" (1975), which has been rated one of the greatest TV series of all time.
It was followed by his portrayal of Officer Wells in the CBS crime drama series "The Blue Knight" in 1976, and his feature film debut came later that year, when he starred as Dan Grey in the ABC Western film "Young Pioneers", which he would later reprise in its sequel, "Young Pioneers' Christmas" (1976), and the miniseries "The Young Pioneers" (1978).
The 1980s: Rise to Stardom
Robert Hays came to prominence with the role of Brad Benson in the ABC sitcom "Angie", which was created by Dale McRaven and Garry Marshall and aired from 1979 to 1980. His next significant role came shortly afterwards, when he played Ted Striker in the critically-acclaimed parody film "Airplane!" (1980), opposite Julie Hagerty.
The film was a huge commercial success, with more than $170 million grossed worldwide on a $3.5 million budget – he later reprised the role in its 1982 sequel "Airplane II: The Sequel", written and directed by Ken Finkleman. Robert next landed the role of Daniel in the 1983 romantic drama film "Touched", alongside Kathleen Beller, and then featured as Frank Swedlin in the 1984 comedy film "Scandalous", directed by Rob Cohen.
His portrayal of Johnny Norris in the anthology horror thriller film "Cat's Eye" (1985) followed, written by Stephen King and directed by Lewis Teague. Robert Hays landed his next major role as Paul Forrester in the sci-fi TV series "Starman", alongside Christopher Daniel Barnes.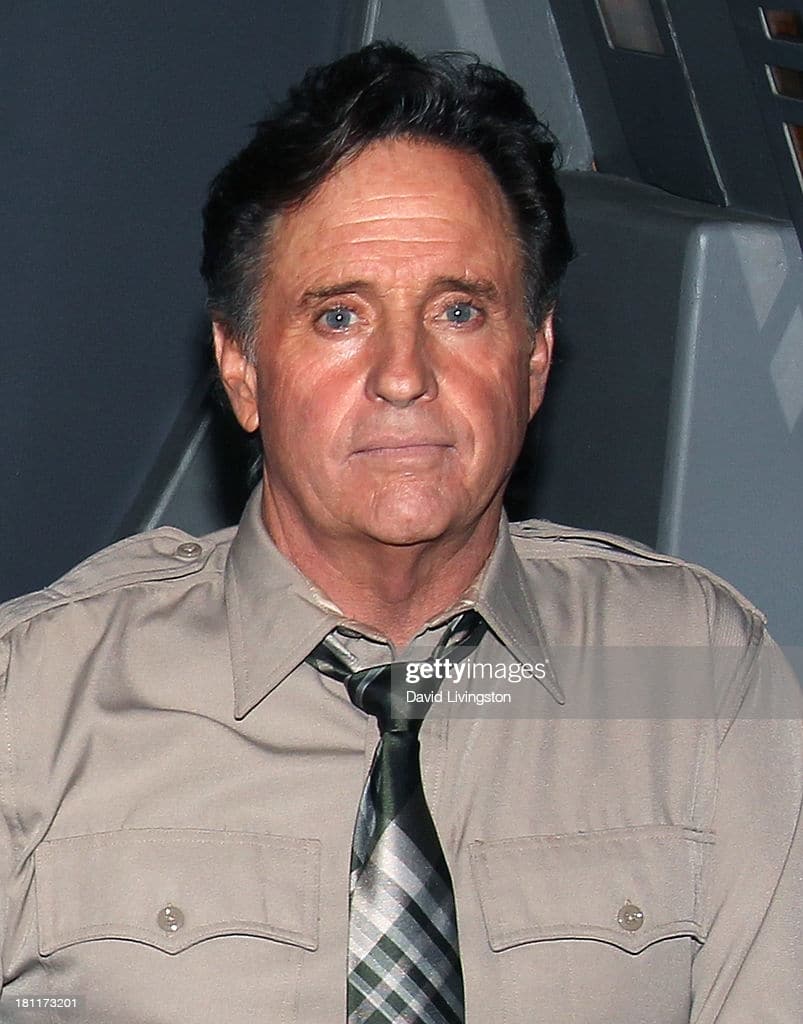 The series was only broadcast on ABC for a single season, from 1986 to 1987, but he even directed the episode "The Test" in 1987. Two years later, he shared the screen with Kim Cattrall in the comedy-drama film "Honeymoon Academy", in which he featured as Sean. Between 1989 and 1990, he was cast as Ted Costas in the NBC sitcom "FM".
The 1900s: Continued Success
In the early 1990s, Hays continued to line up successes by starring in such roles as Sam French in the action-adventure comedy film "Fifty/Fifty" (1992), and the following year Bob Seaver in the adventure comedy film "Homeward Bound: The Incredible Journey", directed by Duwayne Dunham; he later reprised the role in its 1996 sequel "Homeward Bound II: Lost In San Francisco".
Thereafter, he was cast as Joe Polachek in the short-lived CBS sitcom "Cutters", also in 1993, followed by his portrayals of Mitch McCullum in the action thriller film "Raw Justice", co-starring David Keith and Pamela Anderson, and Ken Cochran in the comedy film "No Dessert, Dad, Till You Mow The Lawn", both in 1994.
The same year, Robert Hays joined the cast of the first-run syndicated superhero animated series "Iron Man", in which he voiced the title character Tony Stark, a.k.a. Iron Man, until the series ended in 1996. He then reprised the role in the Fox Kids Network superhero animated series "Spider-Man: The Animated Series" from 1996 to 1997.
Concurrently, he worked on other projects and featured in such roles as Chad Ingram in the Fox Network sci-fi horror film "Deadly Invasion: The Killer Bee Nightmare" (1995), alongside Nancy Stafford, and Henry Jackson in the Family Channel fantasy comedy film "Christmas Every Day" (1996). Thereafter, he was cast as Doug Kelly in The WB's sitcom "Kelly Kelly" (1998), after which he played Harlan in the romantic comedy film "Dr. T & The Women" (2000), next to Richard Gere.
The 2000s and 2010s: Further Work
In 2001, Robert had the part as Dan in the comedy-drama film "Alex In Wonder", for which he also served as a producer, followed by his portrayal of Bill Emerson in the 2001 made-for-TV action comedy film "The Santa Trap", and voice-over of Squeak in the English version of the 2003 family animated film "The Nutcracker And The Mouse King".
Three years later, he produced and starred as Bob in the drama film "Nicky's Birthday Camera", after which he took the role of Blaine Riker in the superhero parody film "Superhero Movie" (2008), which was a commercial success. His next major appearance came in 2013 when he directed the parody comedy film "Paranormal Movie", followed by his featuring as Captain Bob Wilson in the 2014 Syfy comedy disaster film "Sharknado 2: The Second One", which is the second part in the "Sharkando" film series. In 2016, he portrayed Pastor Reign in the Western drama film "Miracle In The Valley", and most recently he guest-starred as Johnathan 'Johnny' Cooper in an episode of the comedy-drama TV series "Smartphone Theatre" (2020).
Appearance and Vital Statistics
Robert Hays has short light brown hair and blue eyes. He stands at a height of 6ft (1.83m), while his weight is around 165lbs (75kgs). Information about his vital statistics, biceps size, and shoe size isn't available.
Personal Life
Robert Hays was married to musician and actress Cherie Currie, probably best known for being the lead vocalist of the rock band Runaways. The couple tied the knot at a ceremony held on 12 May 1990, and then welcomed a son they named Jake, who is also an actor. After being married for seven years, the couple divorced in 1997. It is believed that Robert has been single ever since. His current residence is in Los Angeles, California.