-• Kevin Peter Hall was an American actor and basketball player.
-• He was best known for his role as The Predator in the 1987 movie "Predator" and its 1990 sequel "Predator 2".
-• He was born in Pittsburgh, Pennsylvania and attended George Washington University where he graduated with a Bachelor's degree in theatrical arts in 1977.
-• He was diagnosed with HIV in 1990 and died of pneumonia caused by HIV in 1991, at the age of 4•
-• His net worth was estimated to be around $300,000.
Who was Kevin Peter Hall?
Kevin Peter Hall was born in Pittsburgh, Pennsylvania USA, on 9 May 1955 – his zodiac sign was Taurus, and he held American nationality. He was an actor, with 19 credits to his name, while he's today still remembered for his portrayal of The Predator, in the 1987 action adventure science fiction movie "Predator". It was directed by John McTiernan, also starred Arnold Schwarzenegger and Carl Weathers, and follows several commandos who have found themselves in a jungle in Central America, and being hunted by an alien warrior. The movie won three of the 10 awards for which it was nominated, including an Oscar nomination.
Kevin reprised his role in the 1990 sequel "Predator 2". He passed away in 1991.
Early life and education
Kevin was raised in Pittsburgh alongside his six brothers, by their father Charles and mother Sylvia Hall. All members of the family were very tall; Kevin's mother was 6ft 2ins (1.88m), and his father was 6ft 6ins (1.98m), while all his brothers were over 6ft 5ins (1.96m).
Unsurprisingly, Kevin grew up being interested in basketball, and began practicing it while still attending a local elementary school. In 1969, he enrolled at Penn Hills High School, and began playing for the school's team. It was around that time that he also became attracted to acting, and started appearing in school plays.
Upon matriculating in 1973, Kevin enrolled at George Washington University, from which he graduated with a Bachelor's degree in theatrical arts in 1977; he also played for the university's basketball team.
For the following two years, Kevin played professional basketball in Venezuela, before launching his acting career.
Roles in movies
Kevin made his debut film appearance with his portrayal of Mutant Bear in the 1979 science fiction horror thriller "Prophecy", directed by John Frankenheimer, and which starred Talia Shire and Robert Foxworth. It follows a giant killer bear which was born in a forest.
The following year saw Kevin play The Alien in another science fiction horror thriller "Without Warning", and he would spend most of his career portraying monster characters, mostly because of his height. In 1982, he was cast to appear in two movies: the horror "One Dark Night", and the fantasy drama "Mazes and Monsters".
In 1984, Kevin starred as Bouncer in the comedy drama "The Wild Life", directed by Art Linson, and which starred Chris Penn, Ilan Mitchell-Smith and Eric Stoltz. It follows a high school wrestler as he's attending a party with his best friend. A couple of Kevin's following roles were in the 1986 horror science fiction comedy "Monster in the Closet", the 1987 family fantasy comedy "Harry and the Hendersons", and the 1988 romantic adventure comedy "Big Top Pee-wee".
Kevin's final film role before his death, was his portrayal of Charon in the 1991 adventure fantasy comedy "Highway to Hell". It was directed by Ate de Jong, starred Patrick Bergin, Adam Storke and Chad Lowe, and follows a bride who has been taken to Hell, while her fiancé's following her. The film was nominated for two awards.
Roles in TV series
Kevin made his debut TV series appearance in 1984, with his portrayal of Donald Haines in the episode "Mr. Fix-It" of the comedy "E/R", while the following year saw him appear in an episode of both the comedy "Night Court", and the action comedy "The Dukes of Hazzard".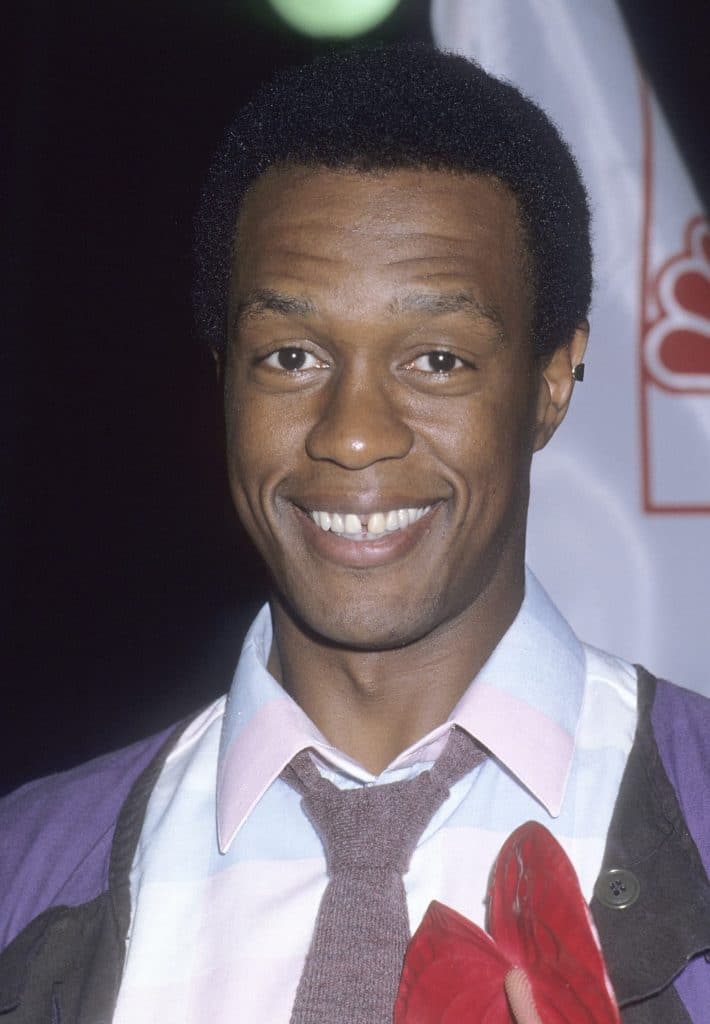 He gained recognition in 1985, when cast to play Dr. Elvin 'El' Lincoln, one of the main characters in the adventure science fiction comedy "Misfits of Science", created by James D. Parriott, it also starred Dean Paul Martin and Mark Thomas Miller, and follows the lives of a couple of superheroes. In 1989, Kevin played both Warren Merriwether and Gordon in seven episodes of the comedy "227".
His final TV series role before his death, was his portrayal of Harry, the lead character in the 1991 family fantasy comedy "Harry and the Hendersons", based on the eponymous movie.
It also starred Bruce Davison and Molly Cheek, and follows a family who have adopted a Sasquatch to be their pet; the series won two of the seven awards for which it was nominated.
Other credits
Kevin worked as a mime on the 1979 film "Prophecy".
He sang the song "The Battle Hymn of the Republic" in the 1985 episode "Nuts About Harry" of the series "Night Court".
Kevin appeared in a couple of talk-shows and game-shows, including "Super Password", "Ebony/Jet Showcase" and "Win, Lose or Draw".
Love life and relationships
Kevin met the late American actress and singer Alaina Reed Hall while they were shooting together for the series "227".
Their characters married in the show, and on 29 December 1988, Kevin and Alaina married in real life. In those three and a half years of their marriage, Alaina gave birth to their two children; the marriage ended with Kevin's death.
Kevin hadn't spoken about any other women (or men) whom he had perhaps been with, but there are some who believe that he was either gay or bisexual, and that this was how he contracted HIV; Kevin didn't address these rumors, nor has any evidence been provided to support these claims.
Hobbies and other interests
Kevin continued playing basketball with his friends after he chose acting over being a professional player. He was also into other sports, such as football and tennis.
He was physically highly active, and had multiple training sessions at the gym every week.
Kevin liked to travel, and had been to various US states, mostly to shoot for his movies and TV series. He apparently didn't travel overseas.
He was into music, and his favorite two genres were metal and rock.
Kevin had his own favorite actors and actresses, some of whom were Robert De Niro, Clint Eastwood and Meryl Streep, while a couple of his favorite movies were "The Good, the Bad and the Ugly", "Dirty Harry" and "A Fistful of Dollars".
Death cause
In 1990, Kevin revealed that he had been diagnosed with HIV, stating that he contracted it from a contaminated blood transfusion, after he was involved in a car accident. He died on 10 April 1991, of pneumonia caused by HIV.
Age, height and net worth
Kevin's age was 45 at the time of his death. He had short black hair and brown eyes, was 7ft 2ins (2.2m) tall, and weighed around 220lbs (100kgs).
Kevin's net worth was estimated at around $300,000.