Shawn Roberts is a Canadian actor, who is possibly best known for his roles in the popular zombie films "Land of the Dead" and "Resident Evil". He made his debut in the late 1990s, and has been going strongly ever since. Read this biography to get the low-down on Shawn Roberts today!
Early Life, Family, Educational Background
Shawn Roberts was born on 2 April 1984 under the zodiac sign of Aries, in a small town located in Ontario, Canada. He is of White Caucasian ethnicity, and holds Canadian nationality. Shawn was raised by both his parents in Stratford, Ontario, where he lived until his career took off, but there are also no details of Shawn's parents, or any siblings.
Shawn showed interest in acting at the age of six, and participated in various school plays and musicals, including portraying The Wolf in his school's production of the play "Little Red Riding Hood". It so happened that the award-winning screenwriter Robert Forsythe who was also his father's friend, saw the play and was impressed with Shawn's acting. He then became actively involved in Shawn's career as a child actor, and Shawn never looked back from acting.
Through his connections in the Canadian acting industry, Robert Forsythe connected Shawn to a high-profile agency in Toronto. A few years later, he helped Shawn land an audition for 'Emily of New Moon"; that way, Shawn found it easy to break into the acting profession.
Schools/institutions where Shawn Roberts trained haven't been specified.
Career
Shawn Roberts launched his official acting career at the age of 12. Working with a high-profile talent agency in Toronto gave Shawn access to the top shots in the entertainment industry. He made his television debut in 1997, playing Brian O'Connor in two episodes of the Canadian children's horror show, "Goosebumps".
Subsequently, Robert Forsythe helped him land an audition, and eventually a recurring role, in "Emily of New Moon" (1998-2000), a TV show based on the novel of the same title by L.M. Montgomery, playing Teddy Kent, the gifted artist opposite Martha MacIsaac, Stephen McHattie and Susan Clark in the TV drama developed by Marlene Matthews.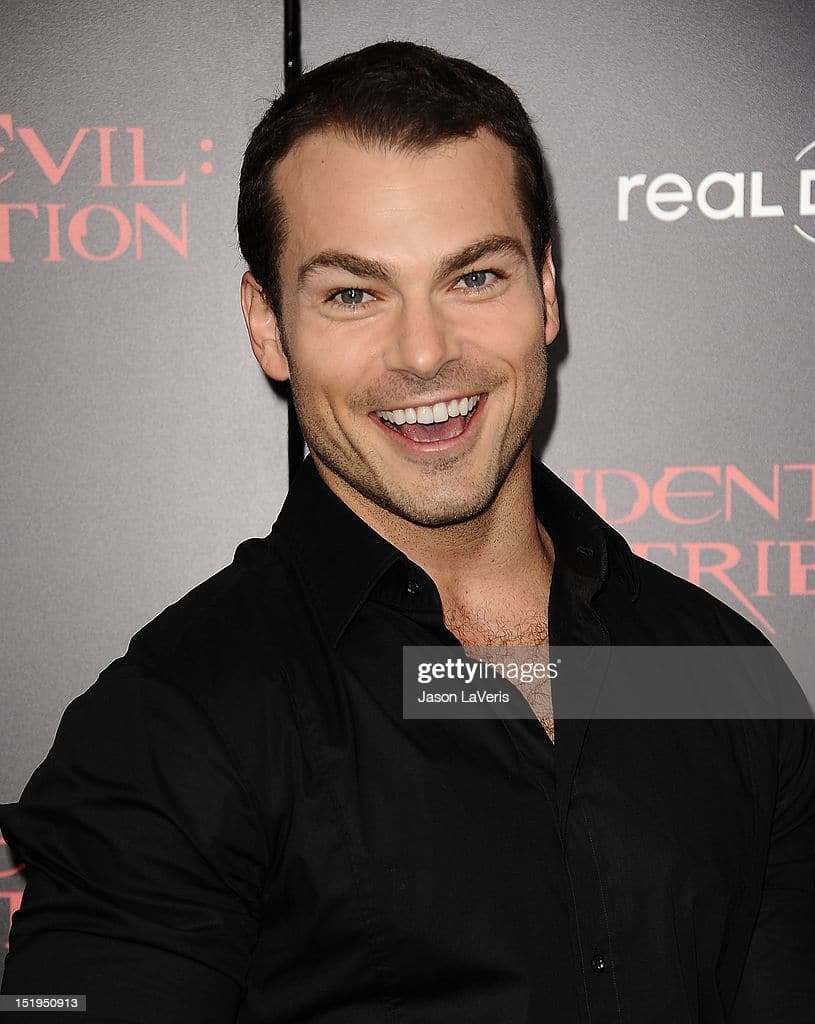 When asked how the auditioning process went, he said, 'I was 12, so auditioning for a TV show was something I didn't think really happened'.
He took on other minor roles in television shows, such as in "La Femme Nikita" (1999), "Twice In a Lifetime" (2000), and "Earth: Final Conflict" (2002).
In 1999, Shawn made his movie debut in "Jacob Two Two Meets the Hooded Fang", playing Daniel, also playing Peter Warner in "Sea People", the same year. He appeared in differing other movies, such as "We Were the Mulvaneys" (2002), "Fallen Angel" (2003), "Going the Distance" (2004), "Jesse Stone: Stone Cold" (2005), and "Thralls" (2005) among many others.
In 2007, Shawn Roberts landed a lead role in "Diary of the Dead", starring as Tony Ravello opposite Michelle Morgan and Joshua Close.
He also portrayed Kevin, the teenage bullying jock in "I Love You, Beth Cooper" (2009). Then he was cast as the young Wyatt Earp in "Wyatt Earp's Revenge" (2012), acting alongside Val Kilmer as the older Wyatt.
Later in 2012, Shawn landed a role in "Resident Evil: Retribution", the fifth installment in the Resident Evil franchise. He played Albert Wesker, former head of Umbrella Corporation, opposite Milla Jovovich and Michelle Rodriguez, a role Shawn reprised in "Resident Evil: The Final Chapter" in 2016.
He started his collaboration with Hallmark Channel in "Ms Matched" (2016), playing Ben Reynolds opposite Alexa PenaVega. Subsequently, he portrayed Dexter Durant in "Recipe for Love" (2014) opposite Danielle Panabaker, and Redford in "A Frosty Affair" (2017).
His most recent Hallmark movie is "Love Under the Olive Tree" (2020), in which he played Adam Cauldfield.
Shawn Roberts won the Rising Star Award at the Canada International Film Festival of 2012, for his work in "A Little Bit Zombie".
His greatest influences in the acting profession are Arnold Schwarzenegger, Bruce Willis and Sylvester Stallone. Shawn is no doubt living his dream – in an interview he said, 'I constantly have to pinch myself, because this is what I wanted to do since I was six years old; it's an absolute joy'.
Personal Life, Wife, and Children
Shawn Roberts is a good-looking man, and his physical appearance has endeared him to a lot of fans, male and female alike.
In fact, he won the Culture Beat Award for the Most Attractive Canadian Actor in 2017. However, Shawn hasn't been in many public relationships. He briefly dated Marie Avgeropoulos, the Canadian actress who played Octavia Blake in "The 100".
There have been rumors labeling Shawn as gay. However, he is yet to confirm or deny the rumor.
Shawn Roberts has his home in Canada, but he shuttles between Toronto and Los Angeles because of his career.
Appearance, Clothing Style
Shawn Roberts is 5ft 10ins (1.79m) tall, and weighs about 165lbs (75kgs), and has dark brown hair and hazel eyes.
In an interview with Digital Journal, Shawn revealed that he maintains his lean muscular structure by eating right and going to the gym. Shawn likes to dress in button-down shirts and classy suits.
Hobbies, Favorite Things, and Interesting Facts
Shawn Roberts loves playing video games.
Mel Gibson was his childhood idol.
He hopes to be in a film with Sigourney Weaver someday.
He enjoys outdoor activities such as camping, and shooting guns in the forest.
Net Worth and Salary
Over the years, Shawn Roberts has become a major force on the Canadian entertainment scene. After 20 years in the entertainment industry, Shawn's net worth is estimated at over $4 million, which he's made from his career as an actor, and some personal projects. Hopefully, his net worth increases over the coming years.