• Brynn Thayer is an American actress known for her role in the long-running romantic drama series "One Life to Live"
• She holds a Bachelor of Arts degree and has trained at the Beverly Hills Playhouse
• She has made guest appearances in various TV series such as "Moonlighting", "Hunter" and "Matlock"
• She has worked as a writer, director and producer, and has received two award nominations
• She is married to film writer and producer David Steinberg and her estimated net worth is over $1 million
Who is Brynn Thayer?
Brynn Thayer was born in Dallas, Texas USA, on 4 October 1949 – her zodiac sign is Libra and she holds American nationality. She's an actress who's perhaps still known best for her portrayal of Jenny Wolek in the long-running romantic drama series "One Life to Live", created by Agnes Nixon and which starred Erika Slezak, Michael Easton and Kristen Alderson. It follows three families: the Lords, Woleks and Rileys, all of whom are living in the made-up city of Llanview in Pennsylvania. The series aired from 1968 to 2013, and won 95 awards of the 518 it was nominated for, including two Primetime Emmys. Brynn was a member of the cast from 1979 to 1986.
Early life and education
Brynn was raised an only child in Dallas by her father William Paul Thayer who was a business executive and former naval officer, and who worked in the Reagan Administration in 1983 and 1984 as a Deputy Secretary of Defense; her mother Margery (nee Schwartz) was a housewife.
Brynn's interest in acting was born while she was still attending a local high school, as her drama teacher asked if she wanted to appear in a school play. She instantly fell in love with acting, and went on to appear in plays performed at both her school and a community theatre. Brynn hasn't spoken about her further education, but it's believed that after she matriculated in 1967, and enrolled at a college from which she obtained her Bachelor of Arts degree in 1971.
She continued working on her acting skills at the Beverly Hills Playhouse, and spent several years working various jobs before launching her career as an actress.
Roles in TV series
Brynn's role in "One Life to Live" was also her debut TV series appearance, and after she finished shooting for it, she went on to make a guest appearance in single episodes of various series, such as the mystery comedy "Moonlighting", the action crime drama "Hunter", and the comedy "Shell Game".
Her next notable performance was her portrayal of the lead character Emilie Walker in the 1988 drama "TV 101", which also starred Sam Robards and Leon Russom, and follows a TV news photographer who has just divorced and has started working at Roosevelt High School to teach his students about making a cable TV show; the series won one award.
The following year saw Brynn star as Dr. Margaret Judd in the drama "Island Son", which failed to attract a lot of attention, then from 1991 to 1994, she portrayed three characters in 37 episodes of the mystery crime drama "Matlock", created by Dean Hargrove and which starred Andy Griffith, Linda Purl and Kene Holiday. It follows one of the most expensive defense lawyers, Ben Matlock who's defending his clients by catching the real killer – the series won five awards of the ten it was nominated for, including a Golden Globe.
The following years saw Brynn portray supporting characters in various critically acclaimed series, such as the romantic crime drama "General Hospital", the action drama "Pensacola: Wings of Gold", and the action crime drama "JAG".
Brynn then made guest appearances in one or two episodes of various series, such as the drama "Strong Medicine" in 2004, the mystery crime drama "Crossing Jordan" in 2006, and the comedy "Life in General" in 2008.
Her following notable performance was in 2016, when cast to portray the supporting character Sheila in the romantic drama "The Fosters", which starred Teri Polo, Sherri Saum and Hayden Byerly, and which follows the teenager Callie Jacob who has been adopted by a lesbian couple. The series aired from 2013 to 2018 and won seven awards of the 39 it was nominated for.
Three of Brynn's most recent roles in TV series have been in six episodes of the comedy "Suits", the 2019 episode "Malfunction" of the action thriller drama "9-1-1", and the 2020 episode "Lonely Hearts" of the action crime drama "NCIS".
Roles in movies
Brynn made her debut film appearance with her portrayal of Jackie in the 1987 romantic drama "Tonight's the Night", and went on to play supporting characters in several mediocre movies, such as the fantasy comedy "Ghost of a Chance", the adventure crime comedy "Big Shots" both in 1987, and the 1988 western "Dead or Alive".
She appeared in numerous movies which failed to attract any attention and/or received poor reviews, and her first notable performance was in 2010, when she portrayed Margaret Bannen in the action crime comedy "The Bannen Way", written and directed by Jesse Warren and which starred Mark Gantt, Vanessa Marcil and Gabriel Tigerman. It follows the life of the con-man Neal Bannen,  but whose father is a police chief, and won four of the nine awards it was nominated for.
Brynn then starred as Neighbor in the 2011 short drama "JoAnne", and portrayed a supporting character in the hit 2013 drama "Blue Jasmine", written and directed by Woody Allen, and which starred Cate Blanchett, Alec Baldwin and Peter Sarsgaard. It follows a woman who arrives in San Francisco to visit her sister, but not bringing anything good with her; the movie won 56 awards including an Oscar, while it was nominated for 81 other awards.
Three of Brynn's most recent roles in movies have been in the 2017 comedy "Doobious Sources", the 2018 crime thriller drama "Collusions", and the 2019 comedy "Love & Debt".
Other credits
Brynn competed in the game show "The $10,000 Pyramid" in 1980, and two years later in another game-show "Family Feud".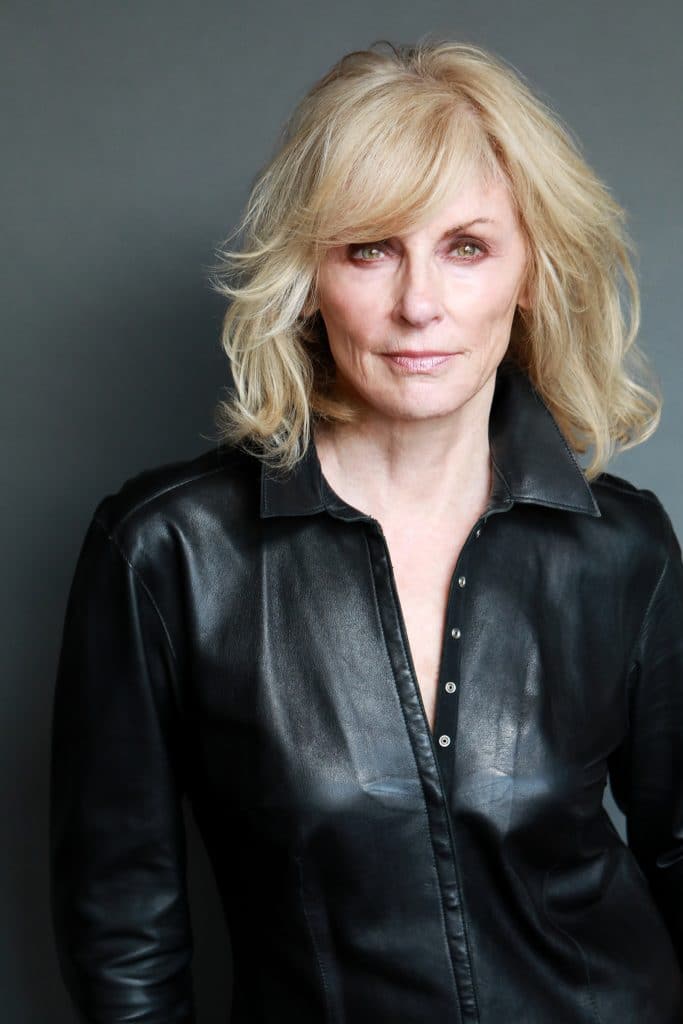 In 1999, she was featured in the TV special "The 15th Annual Soap Opera Digest Awards".
Brynn has five writing, six directing and four producing credits. In 2014, she wrote, directed and produced the short movies "Worst Day", "Worst Day #1" and "Worst Day #3", while she also worked on "Worse Day #2" in 2015. The following year saw her direct and produce the short comedy movie "Thicker Than Water", and in the same year she also directed the short comedy drama film "Take Care".
In 2013, Brynn received special thanks for assisting with the romantic comedy film "Birdbath" as well as for the short comedy movie "Frankly, Rebecca", and for the 2015 short drama "Glass Bottom Boats", and the 2017 short crime drama "The Delivery".
Awards and nominations
Brynn was nominated for two awards, for her performance in the series "One Life to Live": a 1983 Daytime Emmy Award for Outstanding Actress in a Supporting Role in a Daytime Drama Series, and a 1986 Soap Opera Digest Award for Outstanding Actress in a Leading Role on a Daytime Serial.
Love life and husband
Brynn has been married three times. She exchanged vows with her first husband Hugh Robertson on 30 January 1971, a professional soccer player from Scotland who played for Burnley, Leicester Fosse and Lincoln City in England, known for having scored 50 goals in 260 games. The two divorced in 1973 for unknown reasons.
In November 1981, Brynn married Gerald Anthony who was an actor and a film director, perhaps still known best for his portrayal of Mario Corelli in the series "One Life to Live". The two met on the set of "One Life to Live", but divorced in 1983 after less than two years of marriage. He died on 28 May 2004 aged 52.
In 1994, Brynn married her third husband David Steinberg, who is a famous film writer and producer, probably still known best for having produced the hit 2005 biographical sports movie "The Greatest Game Ever Played", which starred Shia LaBeouf, Stephen Dillane and Elias Koteas. It follows Francis Ouimet who played golf against his idol Harry Vardon at the 1990 US Open Championship, and was nominated for three awards.
As of March 2021, Brynn is married to David Steinberg; she doesn't have children, widely believed to be because she has always wanted to rather focus on her acting career, however, there are also those who believe her to be infertile.
Hobbies and other interests
She is a philanthropist who has donated money to various charity organizations, and has also volunteered with many. Brynn, the late actor Michael Joel Zaslow and his late wife Susan Hufford who was also an actress, founded ZazAngels, a charitable organization which raised money to be donated for the research of amyotrophic lateral sclerosis (ALS). Michael died of ALS on 6 December 1998, while his wife succumbed to cancer on 28 November 2006.
With the phenomenal #BrynnThayer (Ex-Jenny Wolek) #OLTL tonight at screening of her new project #WorstDay More soon! pic.twitter.com/IJGu3GvINI

— MIchael Fairman (@MichaelFairman) July 21, 2014
Brynn has been interested in travelling since her teenage years, and her acting career has taken her to various US states, while the actress has also been to several European countries including England and Italy. Her favorite city out of those she has visited is Venice in Italy.
In her spare time, Brynn enjoys watching movies starring her favorite actor and actress – Tom Hanks and Meg Ryan – such as "You've Got Mail", "Sleepless in Seattle" and "Joe Versus the Volcano".
Age, measurements and net worth
Brynn's age is 71. She has long blonde hair and green eyes, her height is 5ft 7ins (1.7m) and she weighs around 135lbs (61kgs).
As of March 2021, her net worth has been estimated at over $1 million.